Each month, we catch up with Point Blank students and alumni to showcase their successes since studying with us, giving you an insight into how music industry careers are established and nurtured right here at Point Blank. In May 2017, we caught up with a diverse set of breaking talent: House DJ/producer Benjamin Wolfers (Benny Wolfes) and Kuwaiti DJ/producer Abdul-Kader Baghdadi (Kade-B). Want to join them? Check out our London, Los Angeles, Ibiza and online course pages to begin your own journey to the top.

Benjamin Wolfers already had some experience in DJing and production before coming to study at Point Blank, having worked as a DJ at a club in Fuerteventura, Spain for six months. However, it was knowing he could learn much more that spurred him to enrol onto our DJ/Producer certificate.
During his six months at Point Blank, Benjamin acquired skills in production, DJing, sound design, mixing and mastering. 'In the DJ module I learned that DJing is definitely more than a perfect transition from one track to another, I acquired skills including using effects, scratching and playing on different types of decks. Another highlight was at the end of the Sound Design course when I realised that I was now able to create every sound that I wanted to hear'. Benjamin particularly notes the importance of his classmates in his development as a musician, stating 'it was very interesting to talk to other people about music, sharing knowledge, making new connections and working together. I'm still in contact with other students and it is great to see how everyone makes their way into the music scene.'
Since graduating from Point Blank, Benjamin has been playing at clubs and private parties in Freiburg, Germany and his track "No Breakdown' was released on Red Lizard Records, hitting #66 on the Beatport charts. More recently, he has made his debut at the iconic Ministry of Sound in London, where he will be returning in July, as well as working on new tracks and hosting parties in Freiburg.
You can keep up with Benny Wolfes via his website, Facebook &  SoundCloud pages.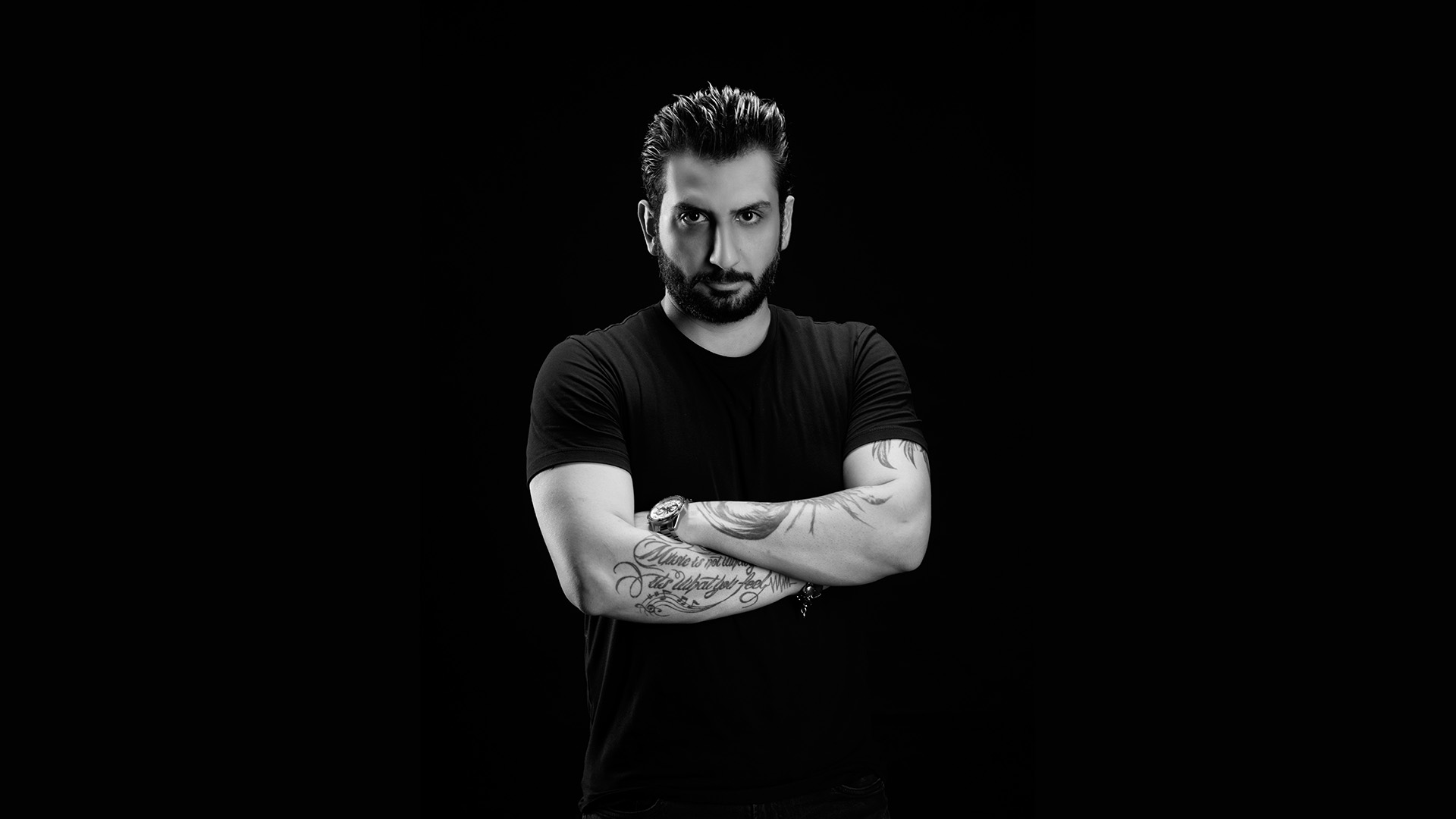 Abdul-Kader Baghdadi started his career in 2005, DJing Underground Progressive, Deep House, Tech-House and Techno before going on to work as a Radio Ads Producer in a media production studio. After four years of producing ads for radio, he decided to produce his own music, developing his own style whilst simultaneously trying to improve his Ableton skills.
Over the next four years, Abdul-Kader signed with a label in Canada, releasing multiple tracks. However, he felt he needed to improve his production skills, so in April 2016 he decided to enrol on our Music Production Diploma. 'I can feel the difference in my music production' he says, 'the quality of my production and structuring songs has improved a lot. The methods and way of explaining and delivering the information needed were phenomenal and I love how you all changed my thoughts against online studying.'
Since graduating, Abdul-Kader has signed his new single 'Danger' with label Ayeko and is working on releasing two more tracks by the end of the summer. He also now runs the 'Kuwait Ableton User Group', organising meetups, presentations, talks, discussions, workshops, and link sessions.
'The help I got from Point Blank in using Ableton and music production pushed me to the next level', he says. 'I would like to thank Point Blank for the support and for providing a life changing experience'.
Don't forget to check out Kade-B's website.
If you want to develop your skills as a musician, as Abdul-Kader and Benjamin have, check out our  BA (Hons) Music Production & Sound Engineering Degree. It's our most comprehensive course and with modules focussing on mixing, mastering, composing and even music business, it gives you everything you need to make a career in music. If you want to come down and see our studios for yourself, we host tours every Wednesday at 17:30 and Saturdays at 12:30. Click here to book yourself on one.
Register to Access Free Courses, Plugins, Projects, Samples & More
When you register with Point Blank, you access an array of free sounds, plugins, online course samples, access to our social network Plugged In and much more! Simply register below and visit our Free Stuff page to get your hands on a range of exclusive music-making tools and tutorials provided by the team. Fill your boots!