Each month, we catch up with Point Blank students and alumni to showcase their successes since studying with us, giving you an insight into how music industry careers are established and nurtured right here at Point Blank. In July 2017, we're catching up with a diverse set of breaking talent: DJ/Producer Kishan Bodalia (Bodalia) and DJ Ronnie Loko. Want to join them? Check out our full range of courses to begin your own journey to the top.

Kishan Bodalia studied on our online Mixing Electronic Music course last summer. Since then, he has won a global DJ contest, played at Tomorrowland, produced regular mixes/mashups for the BBC and recently performed a 25-minute exclusive mix for DJ Charlesy on his prime-time Saturday evening Capital XTRA show. On June 1st, he released his first official remix, which went on to be released globally on Sony Music, Ministry of Sound and Ultra Music. "This course really helped to develop and refine my mixing techniques," he says. "I have recommended it so highly to my friends."
Moving forwards, Kishan has just signed to major booking agent Coalition Talent, as well as receiving press coverage from Your EDM and working on some new music for major record labels such as Island Records. You can keep up with him on his Facebook and YouTube pages.
Ronnie Loko studied on our Complete DJ course in London. With the knowledge and guidance of instructors Ben Bristow and Nigel Hosten, Ronnie has gone on to play at top venues across the UK and overseas, including Egg LDN, Boxpark, Alchemy, Ministry of Sound, Fire and more. His label, Rapture LDN, provides a platform for up-and-coming musicians to release their music globally, and Ronnie has a few remix projects in the pipeline as well as a regular radio show,'The Loko Effect'. On his time at Point Blank, he says, "I would definitely recommend the Complete DJ course at Point Blank to anyone wanting to learn or enhance their DJ skills, both casually and as a career!" You can keep up with Ronnie on his website.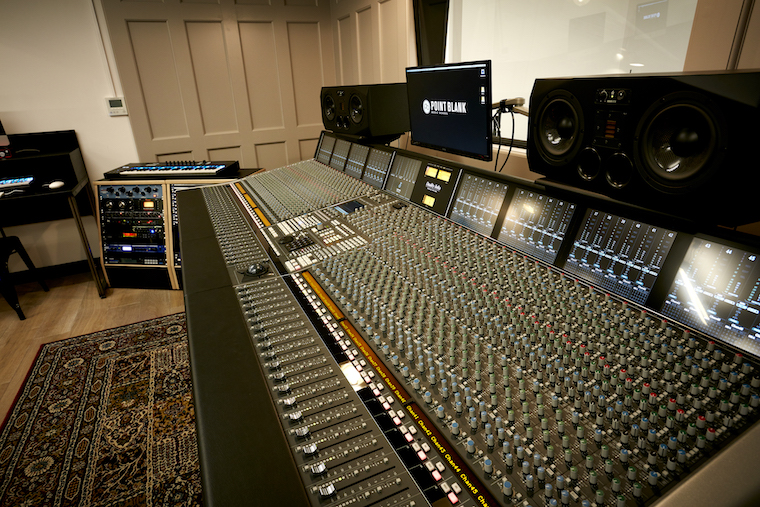 If you want to study at Point Blank in London, check out our brand new BA (Hons) Music Production & Sound Engineering Degree. It's our most comprehensive course and with modules focussing on mixing, mastering, composing and even music business, it gives you everything you need to make a career in music. If you want to come down and see our studios for yourself, we host tours every Wednesday at 17:30 and Saturdays at 12:30. Click here to book yourself on one. For those unable to study with us in London, we also provide a wide range of online courses, including our online BA (Hons) Music Production & Sound Engineering Degree. Not only that, we are currently offering an enormous 25% off online courses plus a free copy of Ableton Suite or Logic Pro X until July 31st. What are you waiting for!
Register to Access Free Courses, Plugins, Projects, Samples & More
When you register with Point Blank, you access an array of free sounds, plugins, online course samples, access to our social network Plugged In and much more! Simply register below and visit our Free Stuff page to get your hands on a range of exclusive music-making tools and tutorials provided by the team. Fill your boots!