Each month, we catch up with Point Blank students and alumni to showcase their successes since studying with us, giving you an insight into how music industry careers are established and nurtured right here at Point Blank. In June 2017, we're catching up with a diverse set of breaking talent: Indian DJ/Producer Aman Vanjani (Backclash), Chilean musician Juan Antonio Karmy (Karmy) and Dutch producer Ricardo Romijn of RMR. Want to join them? Check out our London, Los Angeles, Ibiza and online course pages to begin your own journey to the top.

Since completing his studies in 2016, Aman's career has gone from strength to strength. Soon after returning to India, Aman was signed by India's leading artist management agency, Submerge, going on to play gigs in London and India as well as playing the main stage at VH1's 'Supersonic' festival. Performing under the moniker Backclash, Aman's sound is equal parts liberating, chilled and euphoric. Having recently released his new single, Never A Goodbye Ft. Aarya, Aman is working on a number of new projects to be released this year.
On his time at Point Blank, Aman says "It was great studying at Point Blank. Learning from industry professionals and being surrounded by other musicians all with a similar goal in mind was immensely valuable. Point Blank helped me develop as an artist and gave me a huge insight into the industry. A big thank you to all of the faculty members for always helping out!"
Juan Antonio Karmy (Karmy – Electronic Music Composition)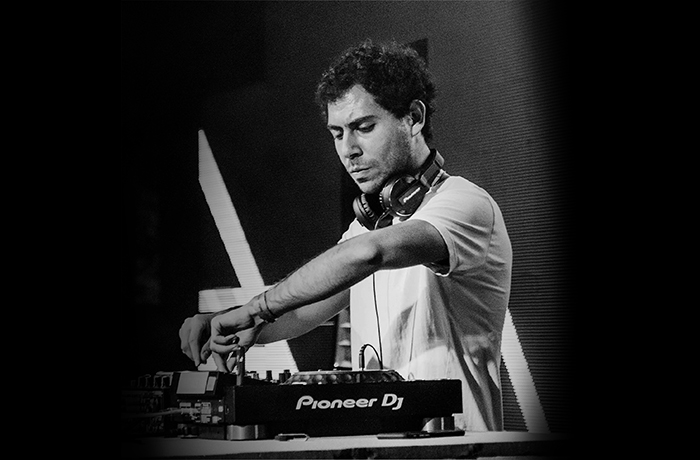 Chilean musician Karmy began his musical journey studying classical piano for 5 years whilst at high-school. After hearing Tiësto's 'Just Be' album, he fell in love with electronic music and decided to dive deeper into the scene. Purchasing his first DJ set-up, he quickly began to play at school parties. Since studying Electronic Music Composition at Point Blank Karmy has gone on to release two tracks on Future Sounding Records, as well as landing gigs at high-profile events including Corona SunSets and sharing the stage with major international acts such as Paul Van Dyk. Currently, Karmy is preparing to re-release his track Emotions on Future Sound Recordings as well as two new productions.
Ricardo first came to Point Blank back in 2015 to bolster his mixing and mastering skills. "I took the mixing and mastering course to get more into the technical part of making music. The theory was well explained and if I didn't understand something I could always reach out to my tutors via webcam which was incredibly helpful! In my music today I use a ton of tips I learnt from Point Blank."
Since studying with us, Ricardo formed progressive house/pop trio RMR with fellow Dutch artists Max van Lierop and Roy de Valk, signing a deal to Powerhouse Music and releasing their debut single 'Love Game'. Keep track of the group on their artist page, as the trio have new releases scheduled this year!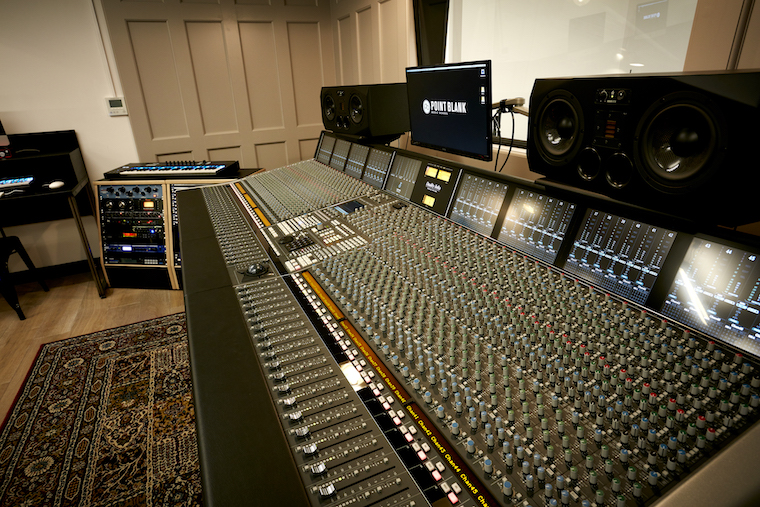 If you want to study at Point Blank in London, check out our brand new BA (Hons) Music Production & Sound Engineering Degree. It's our most comprehensive course and with modules focussing on mixing, mastering, composing and even music business, it gives you everything you need to make a career in music. If you want to come down and see our studios for yourself, we host tours every Wednesday at 17:30 and Saturdays at 12:30. Click here to book yourself on one. For those unable to study with us in London, we also provide a wide range of online courses, including our online BA (Hons) Music Production & Sound Engineering Degree. Not only that, we are currently offering an enormous 35% off online courses plus a free copy of Ableton Suite or Logic Pro X until July 17th. What are you waiting for!
Register to Access Free Courses, Plugins, Projects, Samples & More
When you register with Point Blank, you access an array of free sounds, plugins, online course samples, access to our social network Plugged In and much more! Simply register below and visit our Free Stuff page to get your hands on a range of exclusive music-making tools and tutorials provided by the team. Fill your boots!