Welcome back to another edition of Point Blank Student Success. This month we spoke to Chris Szott about working as a Foley Artist in the world of music for film, Steven Aydeen about his latest single, 'Put It On Your Phone', and DODX about his popular Hot Hands Mixcloud podcast series. We compile these every month showcasing students that have studied with us for any length of time at any of our locations: London, Los Angeles, Ibiza, Mumbai, and Online. Read on below to learn about these musician's previous experiences at Point Blank and the exciting projects they have in the pipeline.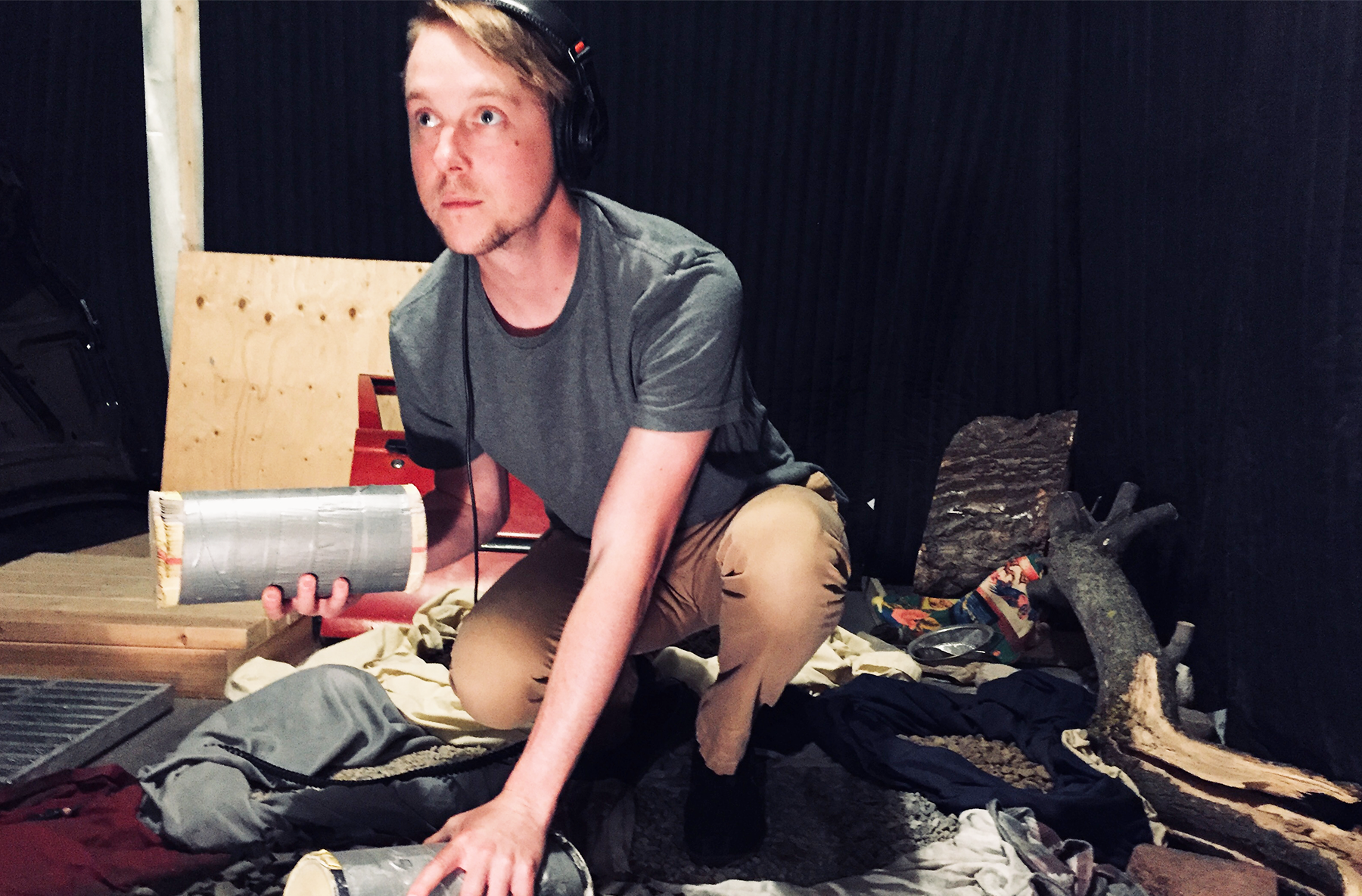 ---
Chris Szott's passion for music has taken him down an exciting pathway, following his dream to work in the film industry. He currently works as a Foley Artist creating sounds for the big screen – as well as some of his own ambient music-centric projects under the alias, Sirch. Szott recently just wrapped working on a brand new Netflix original series and spoke to us about how he broke into this sector of the industry, his upcoming projects and what being a Foley Artist is all about.
---
We saw you're working as a Foley artist – this sounds like an amazing job. What inspired you to take this path? How did you get into this line of work?
I've always loved movies and the behind-the-scenes work that makes them so magical. I wasn't really aware of the details or lengths that go into sculpting and designing the sonic palette of a movie – like most people I just assumed that a lot of what I was hearing in the theatre was recorded on set. In 2015 I had an amazing opportunity to do an internship at a post-production studio in Belgium. It was here that I was really exposed to all of the nuances of crafting the sound of a film, from dialogue editing, recording the score and also what Foley was and how it was a necessary part of the final product. The artistry of Foley was immediately appealing because not only was it creative but it was also physical. It's one (if not the only) job in audio post-production that doesn't have you sitting behind a computer all day! Whether it
is walking footsteps, manipulating props, or doing a cloth pass, you are always having to break sounds down into layers to rebuild and re-perform them to picture.
How did your Music Production & Sound Engineering
Diploma at Point Blank help prepare you for this industry role?
I believe that my time at Point Blank really exposed me to a lot of different artists, their approaches and how to work and communicate with people who may not even speak the same language as you. Foley is such a small (yet important) part of the whole audio post-production process that you need to be able to communicate and work with a lot of different people to ensure that you are doing the best quality work you can do considering you are all working towards the same common goal. My time at Point Blank also gave me a foundation to build my technical skills and knowledge upon.
Could you tell me how you discovered Point Blank?
In early 2008 I had just started getting into producing electronic music. I started watching YouTube tutorials and reading as many interviews in magazines and online about production techniques as I could. I think it was through one of those magazines that I first saw an advertisement for Point Blank and the idea of going to school to learn recording engineering and music production, specifically for electronic music, was really exciting to me.
Were there any things in particular that really stood out in your memory from studying here – this could be a technique you learned? A module? A lecturer?
There are quite a few individuals and moments that I think of fondly from my time at Point Blank. The Sound Engineering course with Ian Rossiter was my first exposure to what actually takes place in a professional studio environment. The Art of Mixing module with Justin 'Premen' Lyndley was extremely beneficial to my understanding of mixing concepts and what actually makes a song sound great. Justin has been an extremely responsive and supportive mentor of my career ever since. The 'Music Industry Project' with Ben Medcalf was arguably the first time I experienced having to recreate and reproduce the sound for a visual medium! I think what really stands out though are the relationships and friends I made with my fellow classmates. We were from all over, yet here we were trying to learn and make music and art together in the heart of London.
Those friendships have lasted to this day and have also helped me get work, even the internship in Belgium. Heading to The Rosemary Branch after class and playing Jenga for hours was also a pretty important part of my education.
Are you still making your own tracks and compositions?
I am still working on new pieces as often as I have the energy or creativity for. Foley is such a demanding artform – you're always having to be "on" physically and mentally, constantly trying to infuse as much character into your sounds as possible while still complimenting and driving the story, which can be quite creatively draining. That being said, I find that I am making more ambient and experimental pieces for sound-art installations through the use of field recordings than I am making traditional music. In 2013 I released my debut album "North of Fifty-Four" under my alias, Sirch. and I am hoping that I'll have time soon to start working on a follow-up album.
Do you have any exciting projects you've been working on that you're allowed to tell us about?
At my Foley stage, Little Hook Sound, we just wrapped up working on an original Netflix series that unfortunately, I can't really speak much more about, but I can say it's a pretty fast-paced and action-packed show. Last year we worked on some fun horror films that should be released later this year, as well as did the Foley for a really exciting project called "Equus: Story of the Horse" which was for the CBC's (Canadian Broadcast Corporation) long-running show "The Nature of Things". There were lots of neat shots we had to reproduce the sound for – from the sound of an animated horse-skeleton coming to life to snowy sheep feet. I would encourage anyone reading to take a look at my IMDb page or follow me on twitter to see what kind of projects I am working on!
Socials: Twitter / Instagram / IMDB / Bandcamp / Website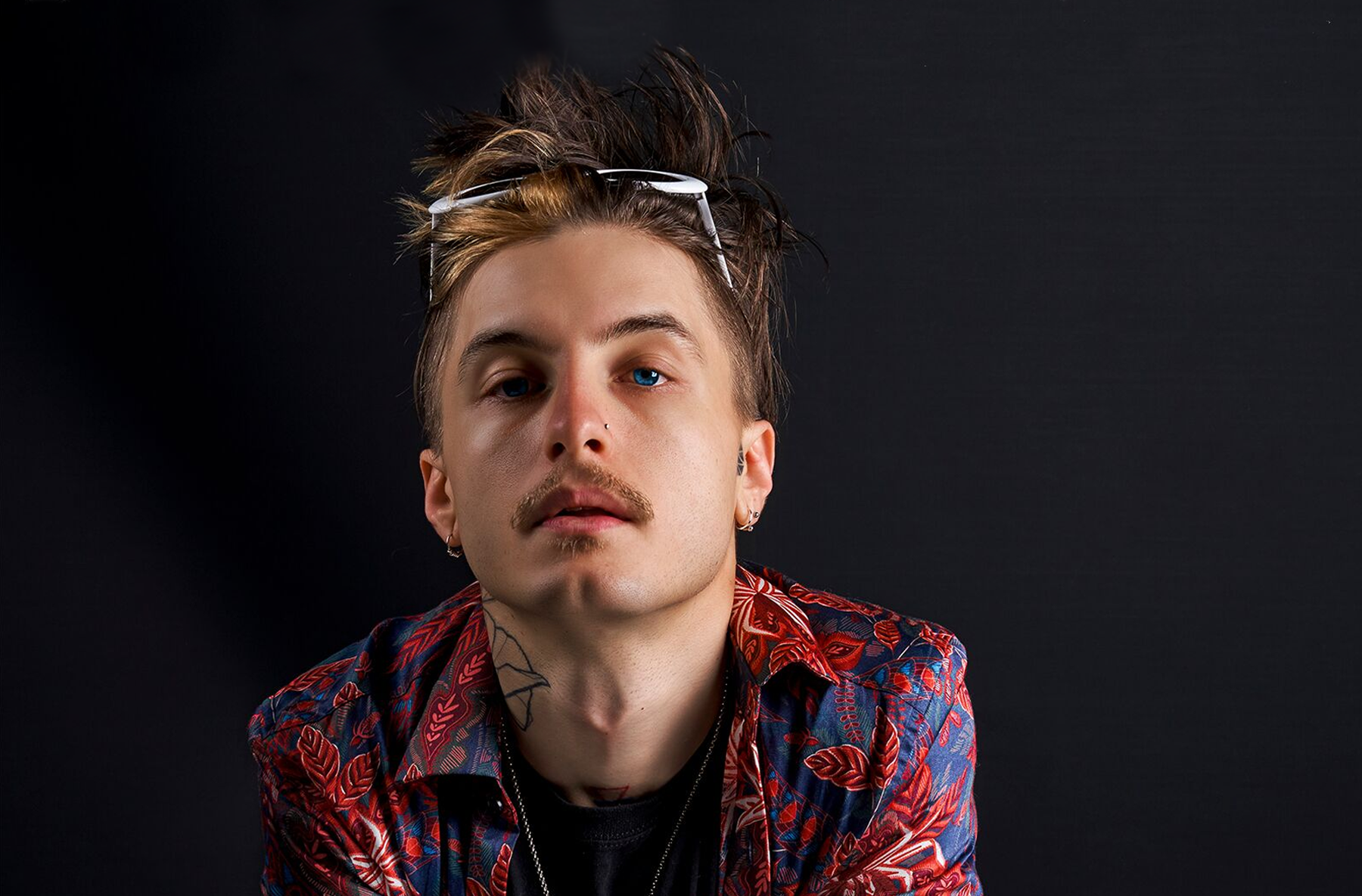 ---
German-born Steven Aydeen recently released his brand new single, 'Put It On Your Phone', which sees the producer blend indie style influences with electronic beats and vox. He spent 4 years living, gigging and working in London before his focus shifted to Barcelona where he desired to work on guitar and a pinch of jazz harmony. Find out about Steven's creative process and how his latest track came together below.
---
We saw you have a new single coming out 'Put It On Your Phone' – congratulations! Could you tell me how the track came together?
Thanks! Well, I remember starting the track as an exercise where I play a 3/4 over a 4/4 and then it just started sounding good. This prompted me to improvise some vocals over the top which resulted in me developing the melody of the track. The song title just kinda materialised whilst doing that improvisation in which I always ended up repeating the phrase "Put it on your phone". This led to me sitting down and thinking about a concept for the lyrics that would fit the title.
Your tracks seem to blend a number of live and electronic elements. Could you tell me a little bit about your creative process?
Well, to be honest, I do not have a specific method. Some songs start off as a poem, some with a beat, some with a more traditional approach (chords (guitar) and melody), some on paper, some in my head or just a Frankenstein of everything. Whatever gets the engines going.
'Put It On Your Phone', in particular, started off as a beat which then inspired the melody which then inspired the lyrics.
Could you tell me how you discovered Point Blank?

About one and a half years ago I decided to switch from Logic to Ableton Live. I really wanted to dive in, so I started looking for online courses to give me an organised learning path and it didn't take me long until I stumbled upon Point Blank. It made a great impression; the 1 on 1 tutorials, the weekly study layout and how the overall courses build up – it all looked great. I took a shot and it indeed was and is great!
Were there any things in particular that really stood out in your memory from studying here – this could be a technique you learned? A module? A lecturer?
There have been many moments that really sparked a wave of euphoria when studying with you guys. I like the pace because it still leaves enough space to go and experiment with the new techniques you learn every week. One memory that lit up instantly when reading/hearing this question was the week we spent on Creative Warping in the Creative Audio course. I didn't expect the warping modes to be such a rich tool for Sound Design, it really blew my mind what you can do when you play around and even try out modes that weren't necessarily meant to be for an audio file such as the Beat Mode on a guitar loop. This really breaks the sound when you transpose it an octave higher and/or time stretch the file. You can create something completely unrecognisable and textures you wouldn't expect to be coming from the original audio. For examples, just grab the tail end of a kick drum or even a guitar chord, slow it down, loop it and see what happens. I personally love messing up an organic sound, making it sound broken and take it a few steps away from what it used to be. I'm pretty sure this was in Week 6: Creative Warping. Stuff like diving into Time Stretching really made an impact, I remember being really eager to "put on my goggles" and experiment.
Other than the recent releases, what else is in the pipeline?
I have already spent months working on new material, which will consist of a number of singles to be released between summer and winter, and an album that is hopefully ready to be released in the first third of 2020. Simultaneously I am rehearsing and planning to go on the road in winter this year. Knock on wood.
Socials: Facebook  / Instagram / YouTube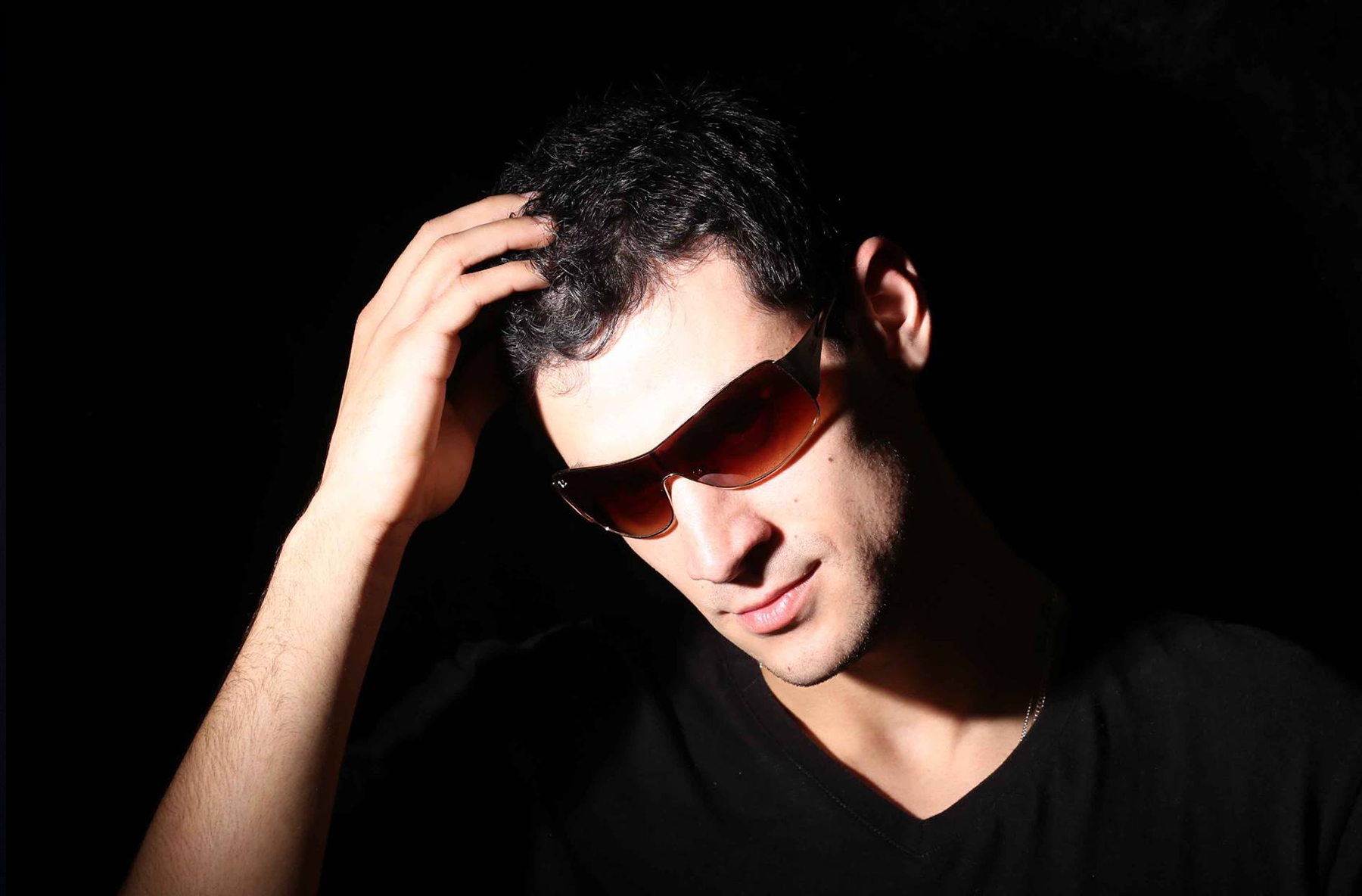 ---
Best known for his monthly Hothands Mixcloud podcast, DODX, is a producer DJ and Point Blank alumni who is immersed in the world of techno. His grinding selections of deep and dark techno keep ravers coming back to his mixes and gigs time and time again and it's no surprise why. DODX is currently working on a new EP which sounds like it will be packed with lots of different styles and grooves. Hit play on his latest mix above and jump into the interview below.
---
We saw you run a monthly Hothands podcast which is hitting the global Mixcloud charts – congratulations! Could you tell us a little bit about the idea behind the mix series?
Thank you so much, the idea behind the podcast is to showcase the best of techno & tech house releases each month with updates on the underground scene and of course promote the kind of music we want for upcoming releases on Hothands Records. I'm glad the audience are enjoying it and the podcast is doing well so far.
How did you hook up with the Hothands record label?
Hothands was a very respected techno event in São Paulo and the aim was to spread the underground culture & to bring innovative line-ups. The partners decided to start the record label and recreate that vibe through releases featuring the artists involved with the event and the new generation of techno & tech house producers throughout Europe.
We saw you've been working on a new techno EP, what can we expect from the new record?
The EP will feature four original tracks and is titled Entanglement, a word which refers to the physical phenomenon on how we are all connected. There will be a number of different styles on the EP including Groove & Cosmic Techno together with brand new textures & Exclusive Vocals. It's a really interesting EP that shows DODX's new brand mark.
Could you tell me how you discovered Point Blank?
I wanted to take my creations to the next level so I decided to look at the best options for mixing and mastering courses. I came across a YouTube video about Point Blank that really got me excited about the school. I did some research into Point Blank and I discovered there were big artists from underground music scenes associated with it. This really inspired me to study there.
Were there any things in particular that really stood out in your memory from studying here – this could be a technique you learned? A module? A lecturer? Something that has helped with building your career?
Participating in the mix competition and then having my mix featured in Magnetic Magazine was definitely a highlight. I enjoyed all the 4 modules I did at Point Blank, especially the art of mixing and composing for the film & TV module. The school really opened my mind to the way I can manipulate my sounds and the limitless options that we have inside music.
What's in the pipeline for DODX?
A brand new series called "Into the Groove" will be available for the subscribers of the Dodx Select channel on Mixcloud as well as more from the Hothands Podcast. We've also got a busy schedule in the studio working on original mix tracks & remixes.
Socials: Facebook  / Instagram / SoundCloud / Mixcloud / Hothands
Successes such as these are common among our students and alumni. We can teach you how to DJ like the best of them at any of our schools. If you'd like to learn how to produce, then we can build your skills from the ground up with our range of degree programmes, including our BA (Hons) in Music Production and DJ Practice. For more information, you can contact us here.
Register to Access Free Courses, Plugins, Projects, Samples & More
When you register with Point Blank, you access an array of free sounds, plugins, online course samples, access to our social network Plugged In and much more! Simply register below and visit our Free Stuff page to get your hands on a range of exclusive music-making tools and tutorials provided by the team. Fill your boots!