Welcome back to another edition of Point Blank Student Success. This month we spoke to a DJ Mag favourite, Nina Schatz, the audiovisual and music production mastermind, Halina Rice, and Jackie Danza, a multi-instrumentalist music producer and DJ who has performed all around the globe.
We compile these every month showcasing students that have studied with us for any length of time at any of our locations: London, Los Angeles, China, Ibiza, Mumbai, and Online. Read on below to learn about these musician's previous experiences at Point Blank and the exciting projects they've been working on and have in the pipeline.
If you're interested in learning the ins and outs of music with Point Blank, we're currently offering 25% off our selected online and LA courses until 9th November. So, be sure to sign up before this offer ends using the codes ONLINE25 and LA25.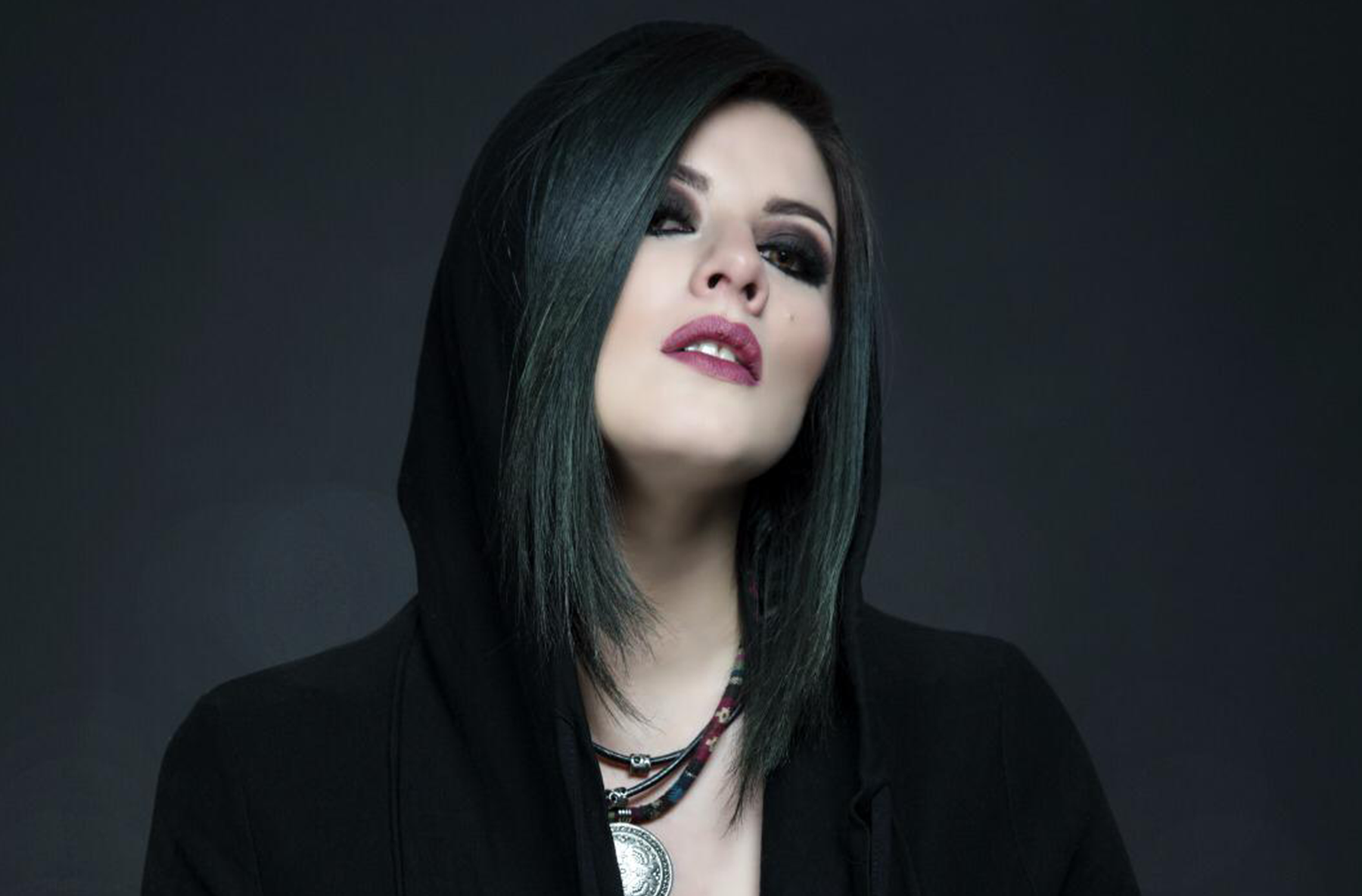 Point Blank alumni and DJ Mag affiliate, Nina Schatz, is a global DJ and producer who has worked with the likes Pioneer DJ Europe, RED BULL, Jägermeister, Corona, Mercedes Benz and more and performed all around the world. A Mariano Mellino favourite, she has had her music signed with the DJ Mag Latin America imprint as well as numerous record labels rooted in numerous dance music scenes. In our interview with Nina, we discuss staying creative in isolation, securing life-changing gigs and opportunities, what's next and much more.
Hey Nina, how's it going? For those who aren't familiar with what you do could you tell us a bit about yourself?

Hi Guys! Well, my name is Yohana Henry, but as an artist, I go by Nina Schatz. I am a full-time DJ and producer from Bolivia. My main musical genre is melodic house/progressive. My productions go from deep house to tech house, techno, progressive house and nu-disco, so I would say I produce house music in general.
My DJ sets/mixes involve a bit of all of them as I work on my sets with the intention to take people on a journey and to go through different vibes during the entire experience.
I have had the opportunity to play and perform all over my country as well as some international gigs in Argentina, Peru, Ecuador, Panama and other countries in South America. During my time at Point Blank last year, I also managed to play at some venues in London.
I had the opportunity to release my music under many labels such as Beatfreak, Daylight Robbery, Klaphouse, Rhythmetic, Le Club and many more too.
You've been selected by DJ MAG Latin America to be a part of their first label release curated by Mariano Mellino – congratulations! Could you tell us a bit about the new release?
So, DJ Mag Latin America had a competition back in August of this year for producers to send in their music. This would become the first-ever release for DJ Mag Latin America as a label. I sent in my track to be judged/curated by Mariano Mellino for the progressive house compilation.
As far as I was told, over 500 tracks were sent in from all over Latin America. Only 15 tracks were chosen under the progressive house genre. It was an honour for me to have my track chosen and curated by Mariano Mellino as he is one of the most outstanding artists from Argentina playing all over the world and having music on Hernan Cattaneo's label among other great labels.
I would also like to add that I was the only woman selected, so it made it even more special to be representing the female gender on this compilation.
We saw you've been featured on DJ Mag's Fresh Kicks mix series – that's amazing! How did you secure this opportunity?

This feature was a result of a track I co-produced with a dear friend of mine who lives in London who then played the track to some people at DJ Mag UK. The UK branch of DJ Mag then reached out to me as after checking out my SoundCloud page and checking out more of my tracks. I was subsequently asked to send in an hour-long mix which they liked and thus they featured it on their website and their SoundCloud. Needless to say, I was over the moon with this amazing opportunity as it was a combination of hard work and networking.
You've worked with numerous brands including Hard Rock Café Hotel, Pioneer DJ Europe, RED BULL, Jägermeister, Corona, Mercedes Benz and more. What advice would you give to a Point Blank student looking to get involved with global brands?

First of all, I would encourage all PB students to take advantage of all the opportunities that the school offers throughout their studies, be it as big or small. I applied to as many as I could during my brief time there. As an example, this is how I got to work with Pioneer DJ Europe. Same thing with a gig at London Fashion Week where I got to play live. Apart from that, I emphasise that hard work and networking is the key to land these opportunities. Get yourself out there and talk to people. Be humble and have them listen to your music and mixes.
Do you have any tips for aspiring musicians to stay creative, productive and navigate the music industry during a global pandemic?

I will admit that this pandemic has not been easy on me and surely not for many others. Nevertheless, my suggestions would be to stay positive – don't let the circumstances bring you down. A technique I use to clear my mind is meditation. Find a method that works for you to clear your mind from all the noise. Additionally, listen to as much music as possible to get inspired. I managed to stay productive and started producing a lot as well as recorded live DJ sets. As I can't play live at the moment, this was all I could do during the days of strict quarantine.
This is a great period to make music and send it to labels as currently almost everybody is stuck at home and actually has time to listen to demos.
Could you tell me how you discovered Point Blank?

I came across a PB advert, probably browsing through music websites a few years ago. From there I visited the PB website and downloaded freebies and tips that were very helpful.
This made me think of one day attending the school which thankfully became a reality.
Were there any things in particular that really stood out in your memory from studying here – this could be a technique you learned? A module? A lecturer?

I think the entire experience was amazing! The Art of Mixing and Sound Design modules were my favourite as I truly learned so much from all the lecturers. The masterclasses were absolutely fantastic. To have the opportunity to share with important people from the industry, to listen to their experiences and receive helpful advice was top-notch for me.
What's in the pipeline? Are there any other interesting projects you're working on you can tell us about?

I have been receiving offers to play abroad in other countries in South America which I am really excited about. As I mentioned above, I am also producing tracks and I hope to release them very soon. I also recently signed to the big Italian label, Natura Viva, which has released music from great artist such as Wally Lopez, Roland Clark, Oscar L, Heinrich & Heine, Dennis Cruz, Alberto Ruiz, Anna, Adrián Hour, Belocca and more. Keep an eye out for my release coming in a couple of weeks.
Socials: Facebook / Instagram / SoundCloud / Twitter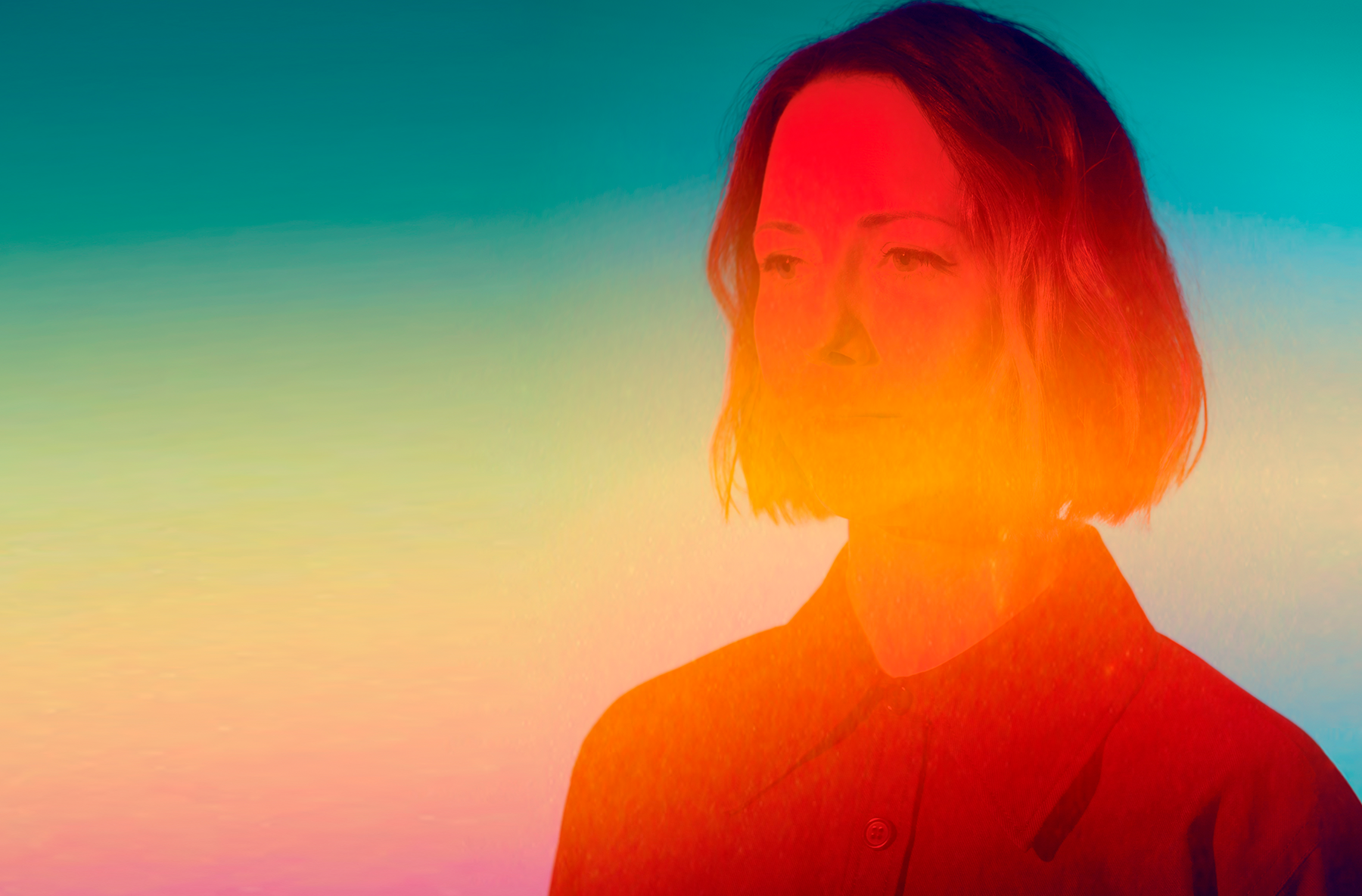 Photo Credit: Michael Robert Williams
London-based Halina Rice is an electronic musician and AV artist renowned for the vivid and eclectic style she crafts using multiple effects and sampling to create original and experimental sounds. She unites elements of ambient, electronic, percussive and bass music in her productions to produce works that range from evocative and melancholic soundscapes to beat-driven, punchy tracks. Taking her audio productions to the next level, the DJ and producer now dabbles in the realm of audio-visuals creating other-worldly universes to both perform in and accompany her music.
You recently released the cinematic track, 'Spheres', could you tell us a little bit about how the track came together?
I think there is something about uniting retro and futuristic influences – on one hand looking back to early days of electronic instrumentation with the synth filter sweeps throughout the track – but also adding elements of glitch and vocal sampling, which are more modern.  I didn't really create the track with an idea in mind I just liked the sounds together and it felt sad and nostalgic and other-worldly. That was translated perfectly into visuals by Jan Petyrek, who art directed the video.
'Spheres' is part of a new series entitled NEW WORLDS. What can we expect next? What inspired the project?
I'll be releasing tracks regularly over the coming months. I see these more like a series such as Tate Lates or Concrete Lates. Each track exists with its own visual world and identity and a live streaming event. Taken together they represent a single collection and aesthetic.
Do you have any go-to plugins/techniques when writing a new song?
Not really – I use sampling, soft synths and some analogue equipment. I think my process could be summed up as 'pushing every button'. I'm naturally curious how sounds can be changed so I  enjoy experimenting with new plugins and hardware. I've also just bought some drum pads – the Roland SPD-SX – so looking forward to seeing how this changes the way in which I produce and perform.
We saw you're involved with producing Audio Visuals alongside music. How did you get into this field of work?
I have always been interested in music and visual cross-overs and inspired by people working in this field such as United Visual Artists, Oneohtrix Point Never and Ryoji Ikeda. I like the way the two media together can transport the viewer into an experience outside of daily life. Initially, I just contacted VJs to provide visuals for performances. As of this year, I have been working with a team of visual and tech designers to pioneer new ways of performing. In the virtual streaming event which premiered at the beginning of October, I was projected live into a 3D virtual world using built-in gaming tech.
What advice would you give to a Point Blank student looking to break into the music business?
If you want your creativity to become your livelihood it's good to understand and investigate what possible streams of income are available to you and how, for instance, royalties work. Don't fear knock-backs and, if you are an artist, proactively find your audience, particularly if your music is niche. It's hugely rewarding to connect with people who are into what you do and will keep your outlook positive.
Could you tell me how you discovered Point Blank? 
I had been looking to learn about music software for some time and almost by chance came across Point Blank on the internet. I ended up booking the 3-month Introduction to Music Production part-time course. It ended up unfolding into a diploma, having my EP published by Point Blank Recordings and then being signed by an independent label for my first album REDUX. I feel it was the best decision I could have made to get me started.
Were there any things in particular that really stood out in your memory from studying here – this could be a technique you learned? A module? A lecturer?
I think the whole experience for me was a good one as I just wanted to be wholly immersed in music and production and I'm grateful to all the tutors, technical staff and other students for being so generous with their knowledge and experience. I think being shown Reaktor in Sound Design and realising the scope of weird sounds it could produce was a defining moment at the time!
What's in the pipeline? Are there any other interesting projects you're working on you can tell us about?
I also write for synch libraries and have had a few albums published this year. It's a really different experience to write to a given brief – I like that the process can still be artistic but more defined with quick turnarounds. I hope to continue building my catalogue in this field across the next year.
Socials: Facebook / Instagram / Twitter / SoundCloud / Website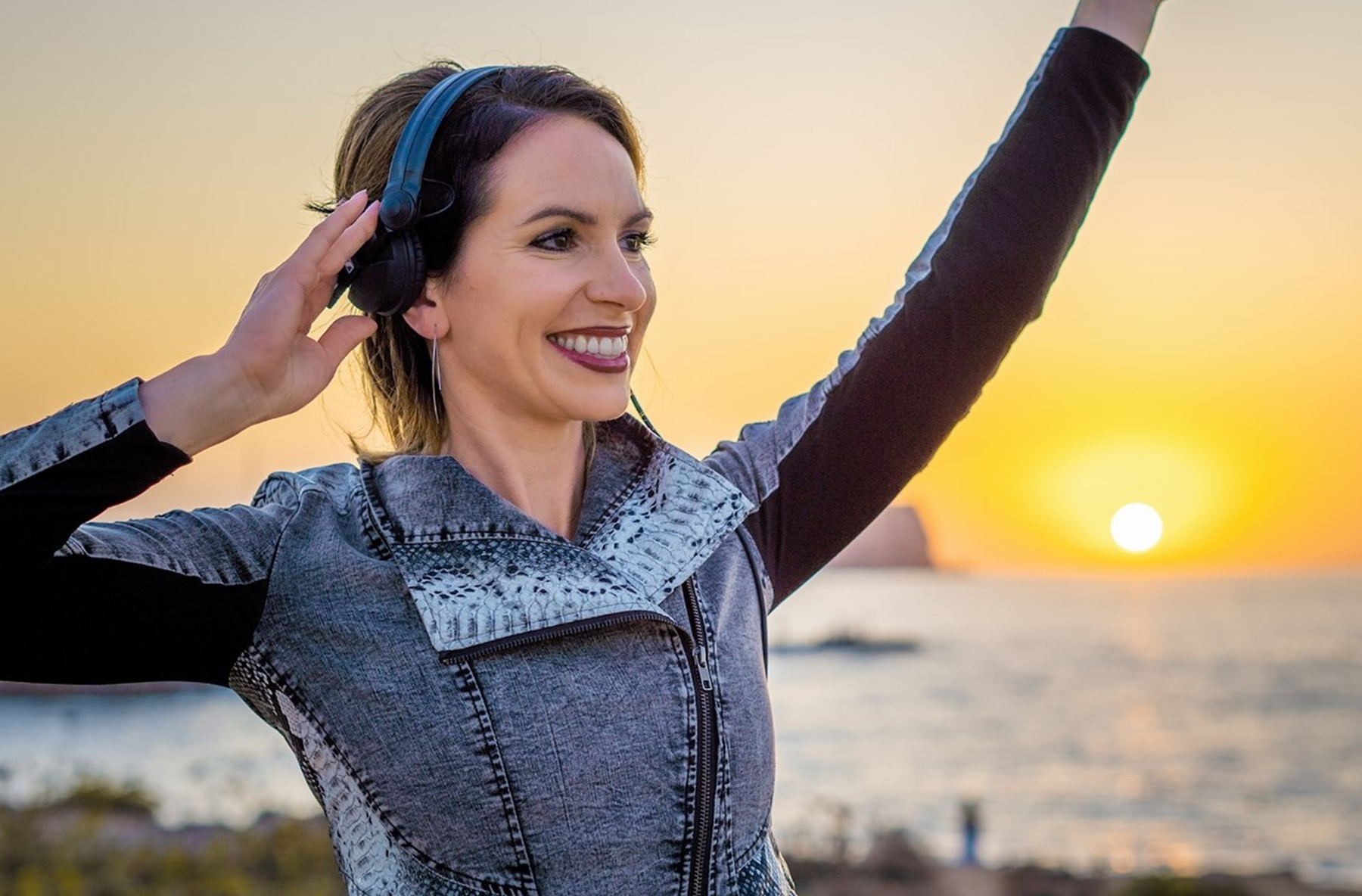 Jackie Danza is a classically-trained multi-instrumentalist music producer and DJ from Wisconsin, US. She's travelled the globe performing at numerous events alongside David Rodriguez (DJ Soltrix) amongst others and last year was a featured DJ in 22 different cities including 14 festivals, 7 of which were international performances. She is an energetic, dynamic, enthusiastic DJ that promotes positivity and mindfulness. Follow on below to hear about how she honed her craft at Point Blank Ibiza, her tips for breaking into the industry, what's on the horizon and much more.
Hey Jackie, how's it going? For those who aren't familiar with what you do could you tell us a little bit about what you do?
Hey! Things are going very well. Thanks for asking! To summarize all that I do into one phrase: I am a Positivity Curator. I create an experience that inspires others to move and express their innermost feelings. Said in another way, I am a DJ!
You're a classically trained musician. How has your history in playing conventional instruments helped to play and write electronic music?
My classical training helps immensely with both sides of being a DJ – performing and producing. Whether a person is playing a sport or doing art, having a solid understanding of the fundamentals and basics is key. When it comes to performing as a DJ, the basics start with song selection and beat-matching. My classical training of playing conventional instruments helped me develop a strong understanding of key, time signature, pitch, rhythm, and more foundational elements of music. Especially playing the trombone for over 10 years, I learned fine details like tuning and pitch bending. Growing up I spent hours and years playing and performing with the jazz band, classical band, marching band, pep band and the symphony orchestra. All of these hours spent in the past help me now as when I'm writing music I easily understand the composition and flow within a song. Also within the song, I can naturally hear when harmony versus dissonance fits best.
I remember one particular song I played on the trombone when I was performing with the jazz band. The "breakdown" section of the song, two-thirds of the way into the piece, was intentionally written to sound like a car crash of notes. During this section of the song, each member of the 20-piece band had a distinctly different set of notes that were off-time and off-key with the other members of the band. There were 4 trombones and each of us played in complete dissonance with each other for this piece. It took intense focus to stay on rhythm as my part was distinctly syncopated and off time. It was so beautifully written and fun to play! After the car crash section of tension, the last portion of the song was a high elevated feeling of peace. This is one example of how my experience playing conventional instruments helps me more quickly and easily understand the energy and flow I want to create within a song. Also, as I'm writing music, because of the length of time I've spent playing in orchestra and band, I have a strong pull to include real instruments or live sounding sounds within my compositions. For all artists, our previous experiences influence our current work. There's no wrong in art. It is important to have a solid understanding of the fundamentals and know the rules so that you can then break the rules to create new, unique art.
You've played a number of international dance festivals since starting your career as a DJ – congratulations! Could you tell us how you secured these great opportunities?
Thank you! How did I secure the opportunities to play at international festivals? Through practice, dedication and the courage to ask.
Practice:
First, I sought out ways to develop the skills of being a DJ at the highest level. I did things like flying to Ibiza completely on my own to take Point Blank's DJ & Producer Courses. Also, when I heard a DJ I liked, I would reach out to them and ask to schedule a private lesson in either performing or producing. In between all of this, I practised and practised.  I still practise today on my DJ setup at home.
Dedication:
My passion for music fuels my unrelenting dedication to the art of being a DJ! When one is first starting out and developing themselves, there comes a point where they must choose to put their whole self into it and do whatever it takes (while still maintaining moral and ethical standards). In order to land international gigs, I first crushed it when I was performing domestic ones throughout the USA. No matter the size, I prepared ahead of time and I treated each gig as the most important performance of my life.
In 2018, I was living in a small town in Wisconsin working at a job in an office. I worked 16 hour days Monday, Tuesday, Wednesday, and then a half-day on Thursday so that I could catch a late afternoon flight out of the small airport. Maximizing my time at the office, I would book flights with quick layovers in Chicago which then required me to sprint to catch my connecting flight in the Chicago O'Hare Airport (one of the busiest airports in the world). This allowed me to land ideally around 10 pm in the city where the festival was that weekend as I was sometimes booked to play Thursday the first night. The music for the evening parties at the festivals played from 10 pm to 6 am with up to 6 different stages, for 4 nights straight Thursday to Monday.
As an emerging DJ, I would take whatever gigs I could get at the festivals which sometimes meant playing from 4 am-6 am, then sleeping a minute and waking up to be the opening DJ for the daytime pool party. Then, networking in the afternoon and trying to catch a nap before performing another DJ set during the evening. I prepared and played each set as if it was my last! After DJ'ing my last set Sunday nights I would go straight from the festival gig, shower, no sleep, and catch the first flight out typical at 5 am Monday morning in order to be back to my office for work Monday morning. I mastered sleeping on planes and napping in my car during the week to catch as many Z's as possible. I credit my success to nailing domestic gigs, networking, and being a genuine artist both on and off the stage so that organizers in the audience at events would seek me out and request to book me for future gigs and ultimately receive the invitation and honor to play at international festivals. In all things there comes a moment where one must choose to throw themselves into it with a laser focus and unrelenting dedication. Then they must recommit themselves to their dedication over and over again.
Courage:
Once a person truly decides what they want, the universe will align to make it happen. After training in Ibiza and playing domestic gigs I decided I wanted to continue developing my music production skills and I set the goal to play at an international festival. Two years prior to this moment, I was at an event where I became friends with a DJ named David Rodriguez (DJ Soltrix) who I highly respect. We exchanged contact information and bumped into each other at festivals from time to time. At one festival, in particular, I reached out and asked him to grab a beverage just to catch up. We chatted before he had to go for his set. Out of the blue a couple of months after this meet up, the idea popped into my head to shadow him at his studio and see where he was producing his magic.
I had seen him perform as a DJ many, many times and in my pursuit to both perform and produce I decided I wanted to see how he produces. He graciously said yes, and a few days later I was on a flight to Tampa, Florida to shadow him. While shadowing him, I got to see how hard he works and the stand-up person that he is. He shared that 5 days later he was booked to fly to Australia for a month-long tour. While sitting in his car, in Tampa, FL my heart was racing as my head was telling me to be bold and courageously ask if I could shadow him on his tour and be his opening DJ if the opportunity were to come up. I was so scared at that moment that I can't actually believe the words left my mouth. I found the courage to ask to shadow his Australia tour and, David said yes! I hopped on my flight, as scheduled, from Tampa the next day to DJ a weekend festival in Chicago. Then I returned home to Wisconsin swapped out my suitcase and within a couple of days I was on a flight to Australia to shadow a real-life successful DJ. I bought my flight to Australia with absolutely no guarantee of any sort that I would actually get a gig opening for David. As we toured, I shadowed him and networked and I'm proud to say that the risk was worth it. I had the opportunity to open for him twice on his tour. One of the gigs was on a privately chartered 3-story yacht packed full of about 100 people, cruising around the Sydney Harbor with breath-taking views of the Sydney Opera House and Harbor Bridge. It was a really surreal moment. Words cannot describe how grateful I am for David and his generosity to allow me to shadow part of his tour which lead to my first international gigs. I had the courage to ask for what I truly desired when the opportunity presented itself. And, further, I took the risk to buy a flight to Australia with no guarantee of a gig but the confidence in my skills. Practice gives me confidence and confidence fuels courage.
You recently put together an amazing Vlog documenting your musical journey. What inspired you to put the video together?

My experience at the Point Blank Ibiza's DJ & Producer Level 1 intensive course was so transformational and moving that I decided to return for Point Blank DJ & Producer Level 2 and bring a videographer with me. I wanted to document how amazing the experience was to share it with the world! The island of Ibiza is magical. The Point Blank Music School is so well organized and managed. The instructors at Point Blank are incredibly knowledgeable, and the content is top-notch – five stars!
I also want to inspire others to dream big and go for it. I grew up on a dairy cow and crop farm in a very small town in Wisconsin. The early mornings and long summer hours of laborious work on the farm taught me discipline and hard work. By applying this work ethic to my DJ work, I have been able to reach goals unimaginable to some. As a small-town girl from Wisconsin, if I can do it, I want others to know they can do anything they set their mind to too.
Do you have any tips for aspiring musicians to stay creative, productive and navigate the music industry during a global pandemic?
This is a unique time in the world. Thriving in this world requires the ability to adapt and change with the current climate and not against it. It starts with the mindset. Are you able to see how the universe is working to make all things happen for you? We often spend too long looking at the door that just closed and we spend too long feeling the hurt or resisting the truth of the door closing. Our time is better spent looking ahead, even if we can't yet see what's coming. I have found the best way to stay creative is to find ways to keep things fun and light by continuing to learn and avoiding monotony. When I feel myself getting stuck with a lack of creativity or lack of productivity, I change my location and/or source of inspiration. I'll drive to the beach, hang out at a new coffee shop, find a new running path, call up a new artist, or even connect with an artist in a different field of work like a painter or sculptor for inspiration. Activity spurs activity. Creativity (even non-music creativity) spurs creativity. Also, I believe comparison ruins creativity. Therefore, I try not to spend much time looking at what others are doing. I focus, instead, on what brings me joy and excitement. I lean into fear and the things that scare me as they propel me forward in growth and new inspiration.
Could you tell me how you discovered Point Blank?

I discovered Point Blank after I signed up for a deep dive session with a Life Coach and Meditation specialist named Morgan Lea. In my session, Morgan guided me through a soul-searching guided meditation where I visualized my ideal life. I dreamt of a planet where everyone was moving and dancing to music I was providing. After the visualization exercise, Morgan then asked me for three actionable items I could do to move toward my dream. One of those items was to take a course to learn to DJ. I then did a Google search for DJ schools and courses. During my research, I discovered that Point Blank is one of the top electronic music schools in the world and an accredited institution with locations all over the globe. After researching all their locations and programs I decided the intensive DJ and Producer course in Ibiza was the best fit for me. I enjoyed my experience in Ibiza so much that I've since done many classes with Point Blank including Ibiza DJ/Producer Level 2, Ableton Music Production Online, Music Composition Online, and the Weekend DJ course in L.A. In fact, last year I moved to L.A. where I am now living and pursuing my music dreams while taking courses with Point Blank. I'm currently enrolled in the Sound Design class with Point Blank Los Angeles.
Were there any things in particular that really stood out in your memory from studying here – this could be a technique you learned? A module? A lecturer?
The thing that stands out to me most about Point Blank is their consistent commitment to quality. The quality and character of the instructors and equipment are incredible. All the instructors I've interacted with so far are generous in sharing tips and ideas, and they are genuinely the good kind of people I choose with which to surround myself.
As well as the people that makeup Point Blank, the quality of Point Blank also shows physically in the classroom. Point Blank invests in the highest quality DJ gear including the latest controllers, DDJ's CDJ's, MIDI controllers, computers, speakers and beyond. I've even heard in London one of the studios has the world's largest soundboard, although I haven't seen it myself yet. When I moved to L.A. a year ago to pursue music at an even higher level, I toured every music school in the city. Some music schools were a classroom with tables and chairs and the students were required to bring their own laptop and midi controllers in order to participate in class. Point Blank invests in their students quality of education by providing them with the best equipment to learn on. They are a school that's been around for over 25 years. From the instructors to the equipment, they are still cutting edge today!
What's in the pipeline? Are there any other interesting projects you're working on you can tell us about?

My biggest music goals right now are focused on producing. While I'm living in Los Angeles, my goal is to continue to take courses in-person at Point Blank Los Angeles now that Covid allows for in-classroom work. More specifically my goal is to have my first original track released before the end of the year. On the performance side, the best place to experience me DJing live is to join one of the muüvement and meditation retreats I host at international locations all over the world. Dates, locations, and further information can be found at www.muuve.org. I would love to see you at one of our retreats! More locally in L.A. I am working with two incredible women Agnés Kazmierczak with Let Go and Flow LLC and Marta Damszel with Ma Dam LA LLC. The three of us are creating a movement in L.A. where we host headphone parties with a goal of utilizing the power of music and guided meditation to help others come to a centred place of inner peace. When I look ahead to 2021, my goal is to visit the Point Blank London location. If I truly put fear aside and dream really big for a second, I would love a scholarship or a nudge to take the big leap to study and finish my degree with Point Blank at the main hub London location! If your dreams don't scare you, they're not big enough.
Socials:  Mixcloud
Successes such as these are common among our students and alumni. We can teach you how to DJ like the best of them at any of our schools. If you'd like to learn how to produce, then we can build your skills from the ground up with our range of degree programmes. For more information, you can contact us here.
Register to Access Free Courses, Plugins, Projects, Samples & More
When you register with Point Blank, you access an array of free sounds, plugins, online course samples and much more! Simply register below and visit our Free Stuff page to get your hands on a range of exclusive music-making tools and tutorials provided by the team. Fill your boots!