Last week, Point Blank China opened its doors for the first time to welcome in a number of budding producers and DJs looking to kick-start their career in electronic music. Our summer school, which is the course our students are currently studying, serves as a taster to those passionate about music production and DJing before our more in-depth programmes, including our Music Production & Sound Engineering Master Diploma and Music Production & DJ Diploma, beginning in September 2019.
During the weekend activity at our brand new Far East school, located in the Zhejiang National Music Industry Base, Xiaoshan at Hangzhou's International Expo Center, we were able to take some pictures to document this landmark for both Point Blank Music School and Electronic Music education in China. Follow on below to see some highlights from our PB China Summer School so far and get a feel of our new state-of-the-art campus in collaboration with NetEase FEVER.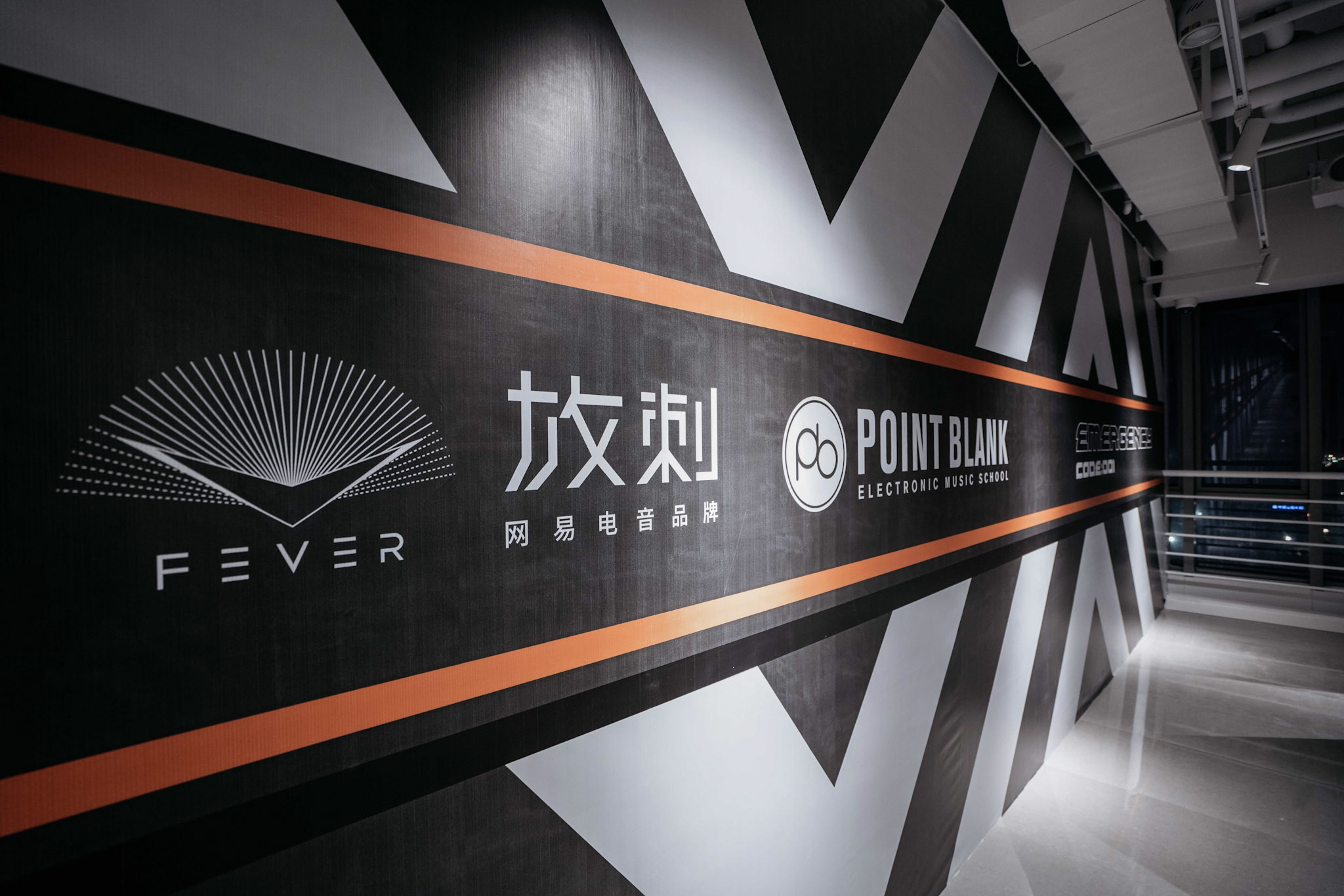 Point Blank China Main Hallway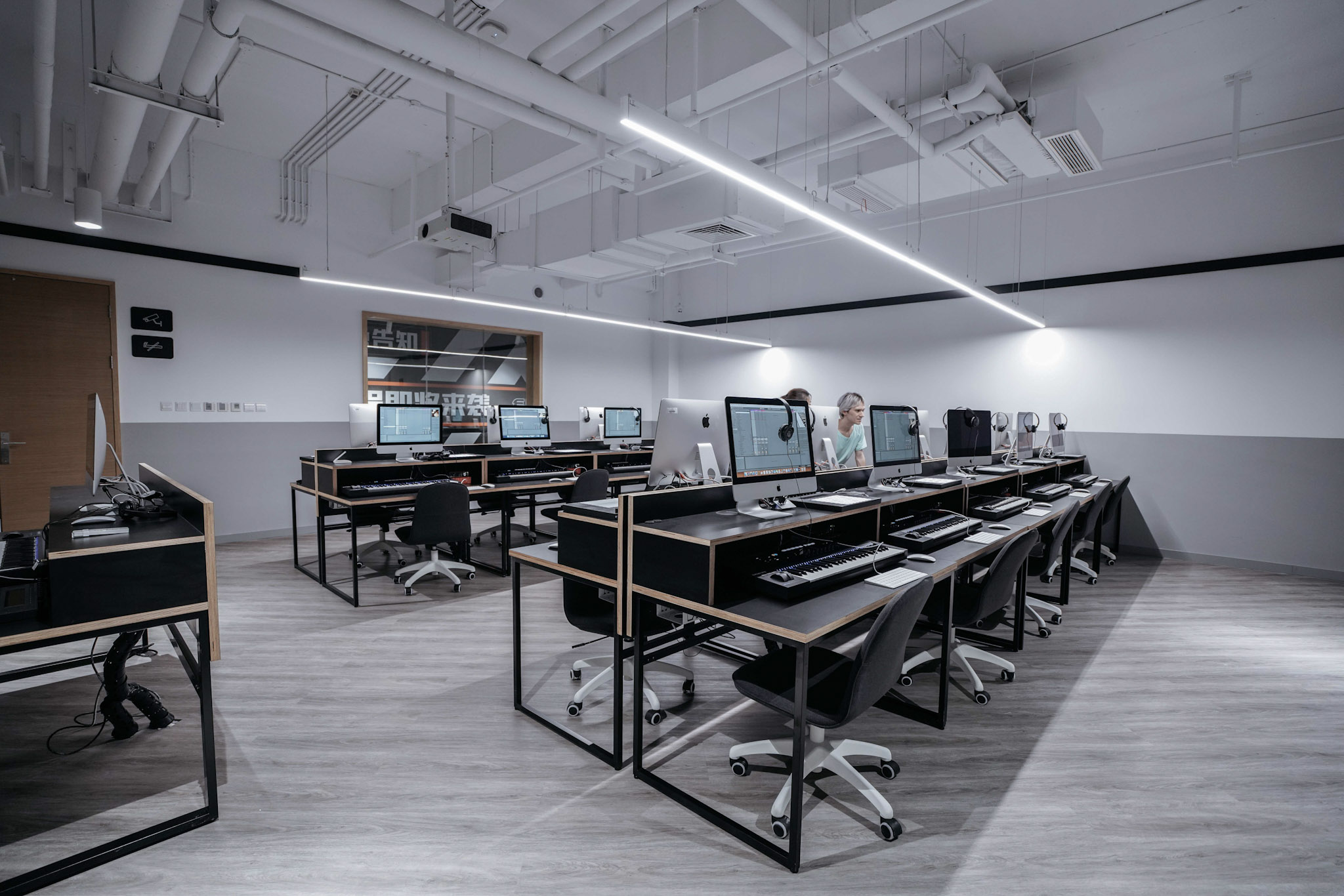 Point Blank China Music Production Suite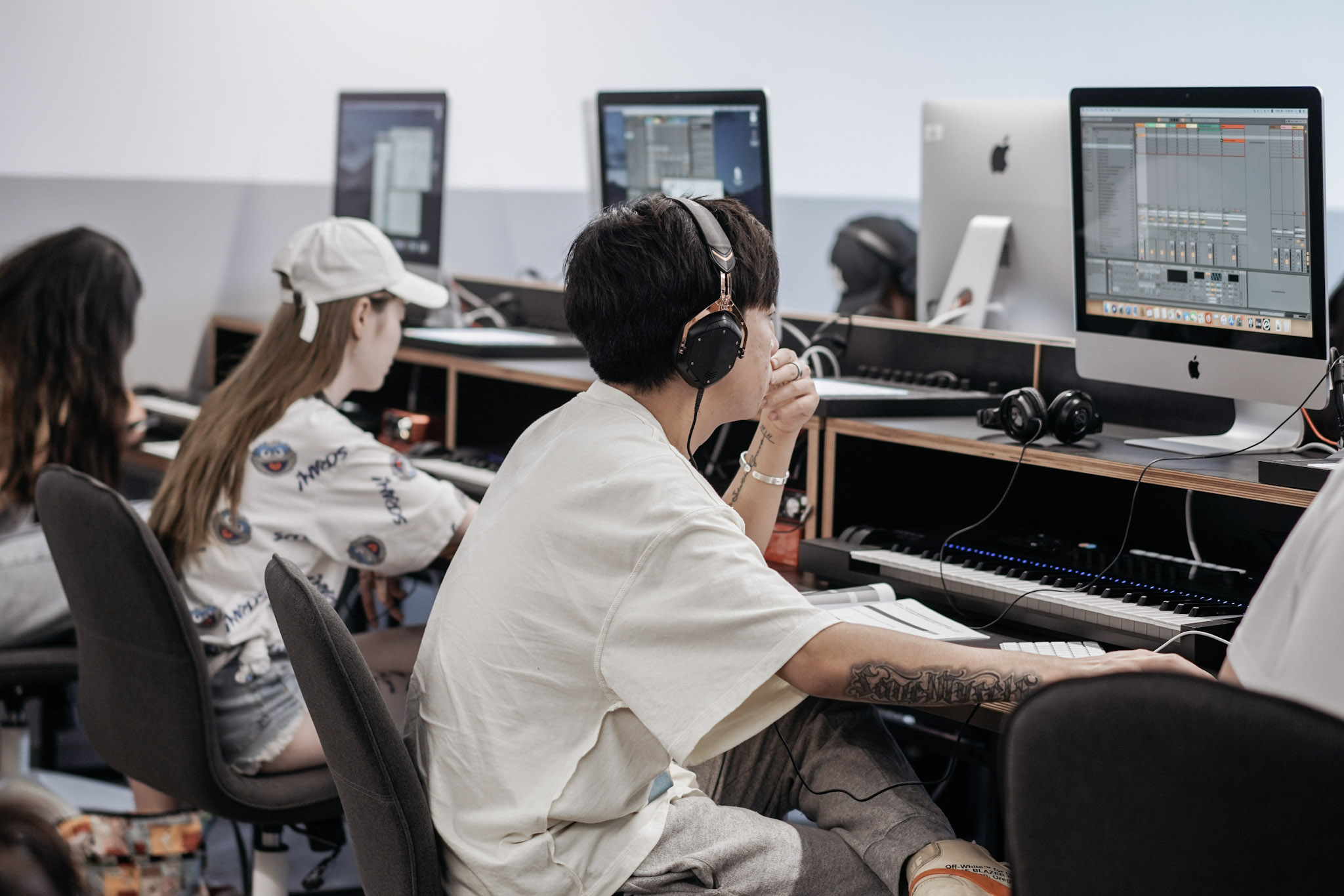 First Ever Point Blank China Students Experimenting in Ableton Live
One of PB China's Student Music Production Stations
Like Point Blank's other facilities in London, Los Angeles, Ibiza and Mumbai, our China school is kitted out with the latest and greatest in industry standard equipment and software. Thanks to our long-standing partnerships with the likes of Pioneer DJ and Native Instruments, to name a few, all Point Blank students learn with the most up-to-date tech at their fingertips and professional lecturers with decades of experience in the industry.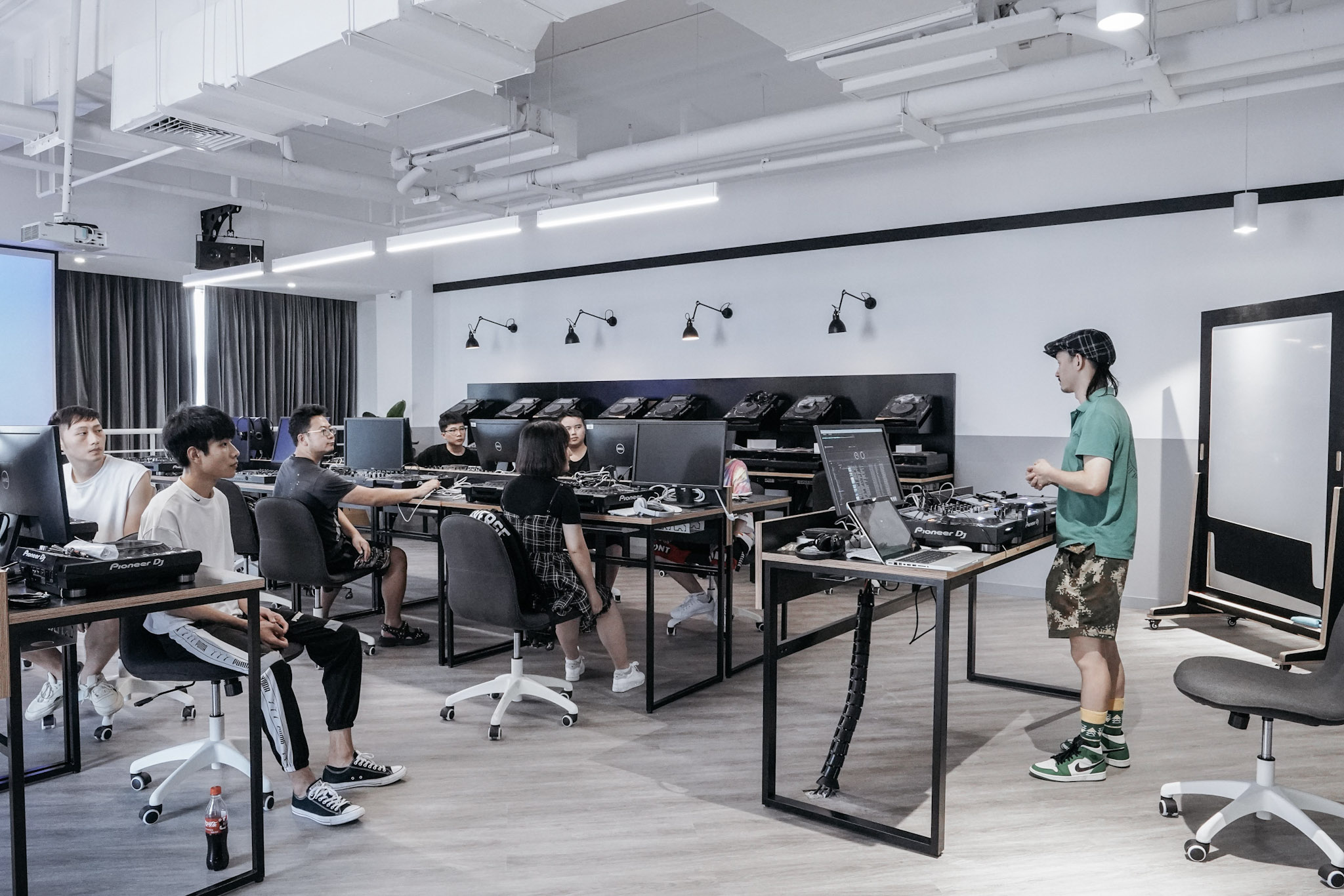 Point Blank China's Pioneer DJ Sponsored DJ Studio & Lecturer Juny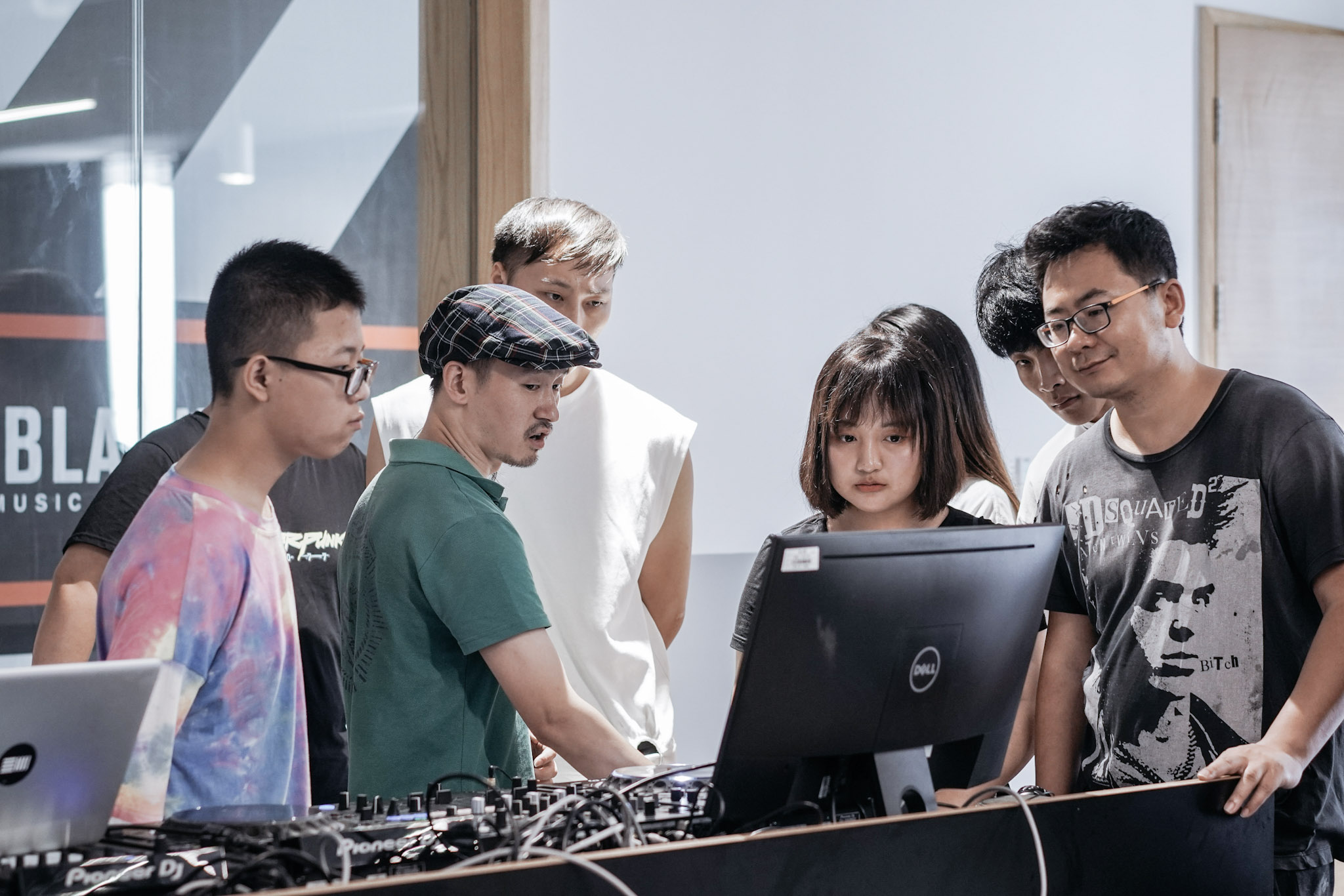 PB China Students Exploring our Pioneer DJ Equipment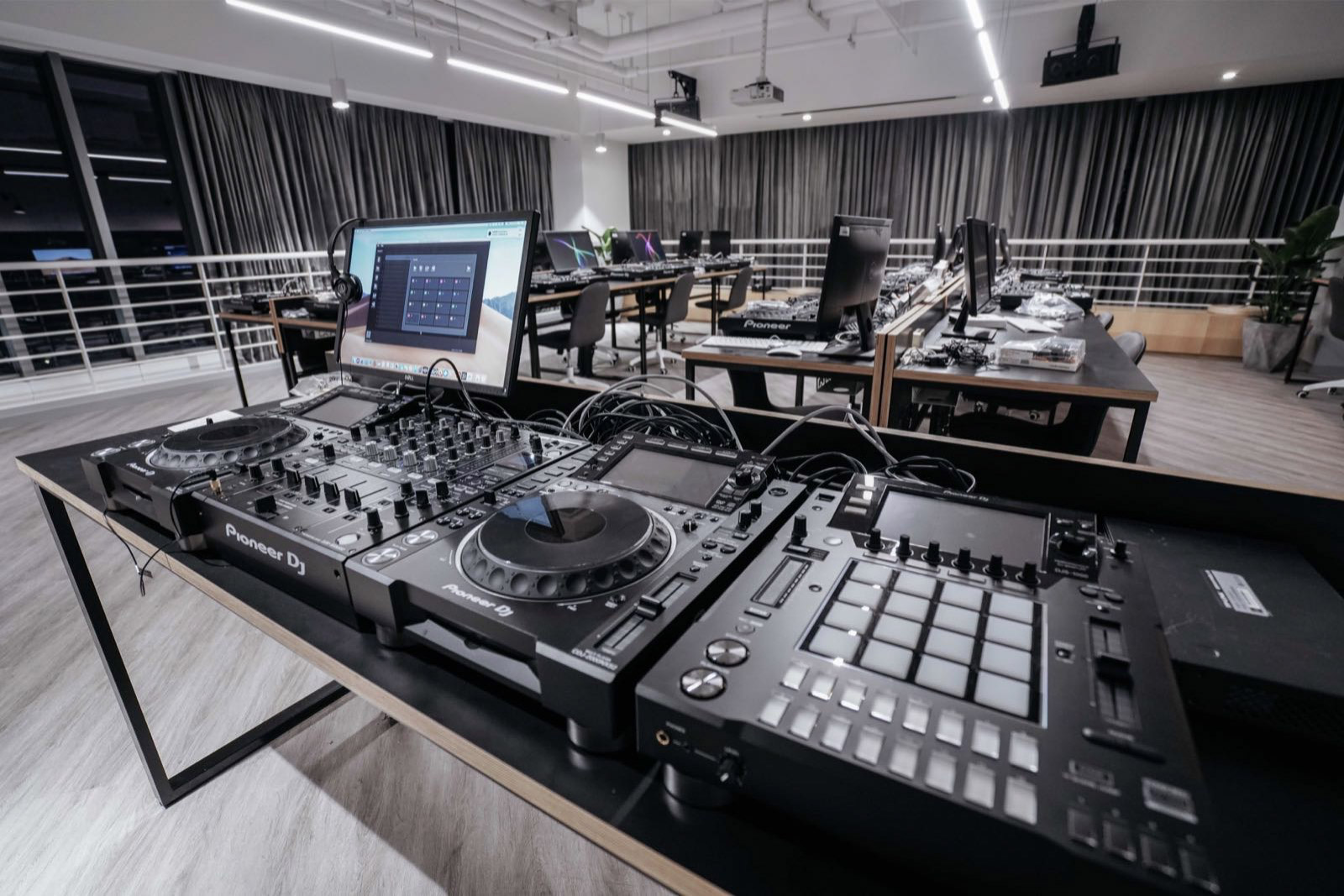 Point Blank China's Pioneer DJ Sponsored DJ Studio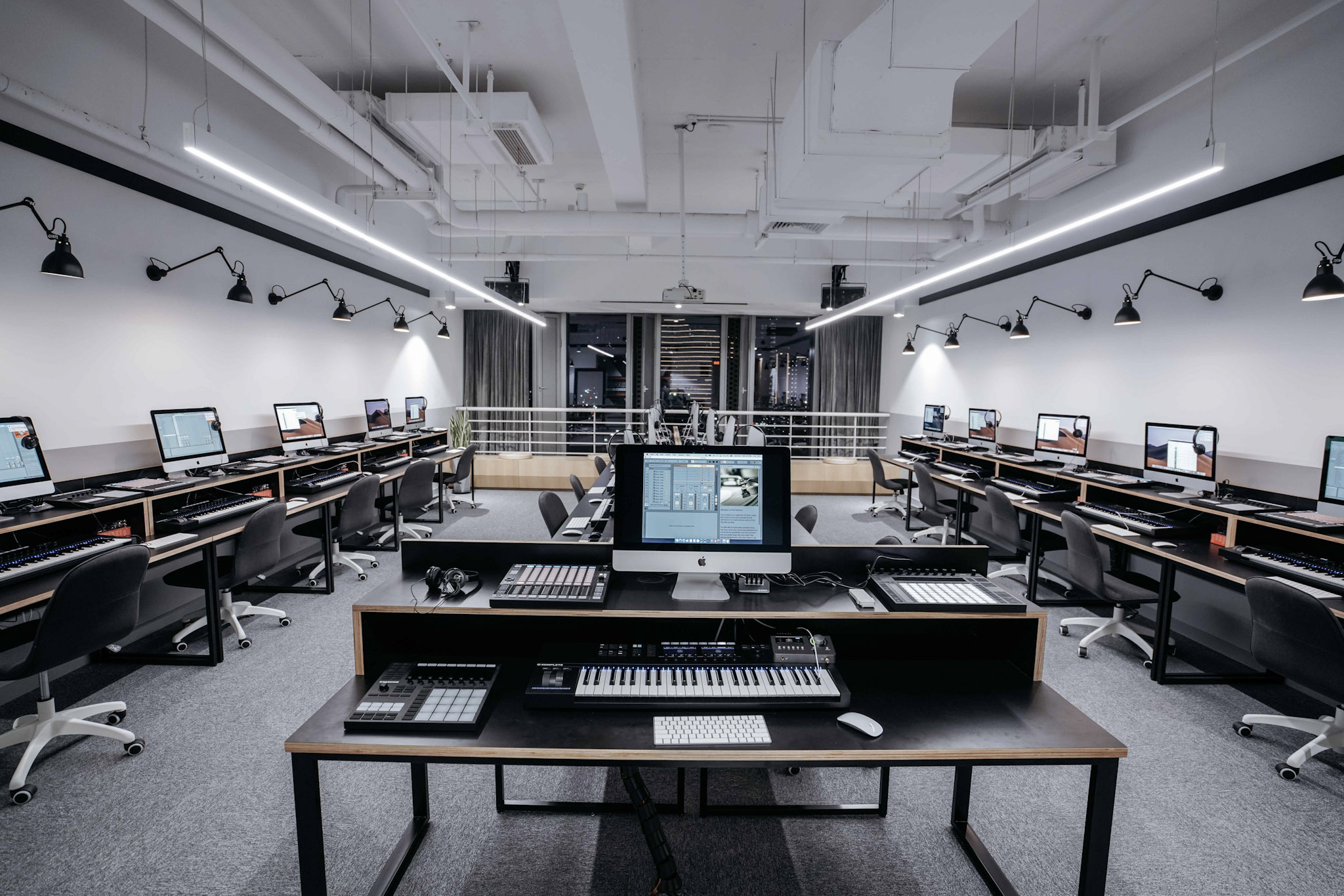 Point Blank China's Additional Music Production Studio
In the first phase of Point Blank China, there are a number of exciting courses and programme pathways to choose from. These include the popular Intro to Music Production, Music Composition, Sound Engineering and Mastering, Mixing and Mastering, Native Instruments Maschine, Art of Mixing and a series of DJ courses, ranging from basic to advanced. In the second phase, Point Blank China aims to become a higher education institution, issuing Bachelor Degrees and Masters Degrees and providing professional career advice to those who wish to break into the music industry. Additionally, established Point Blank alumni all over the world will also play an important role in helping our students take the first steps in their careers.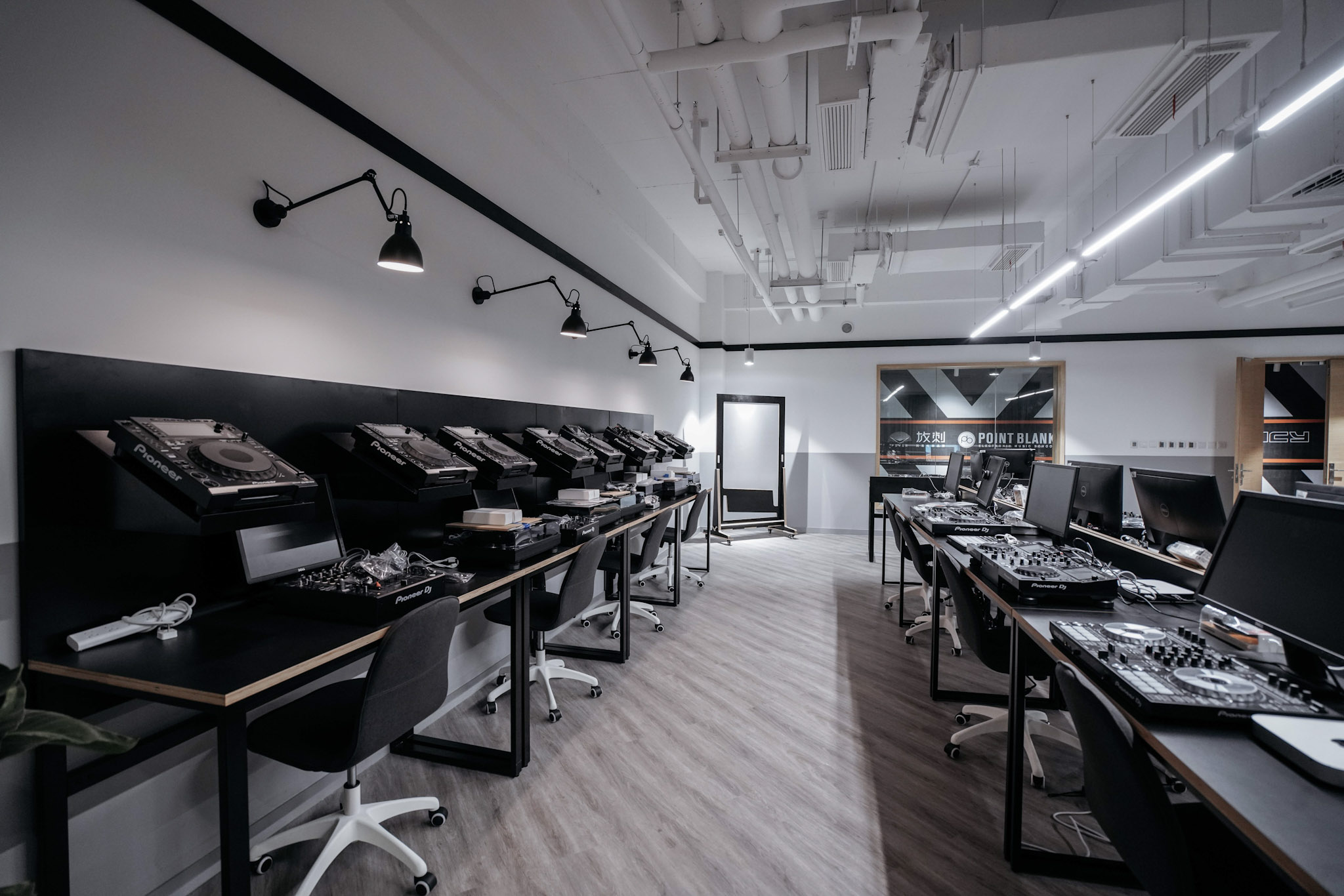 Point Blank China's Additional Pioneer DJ Sponsored DJ Studio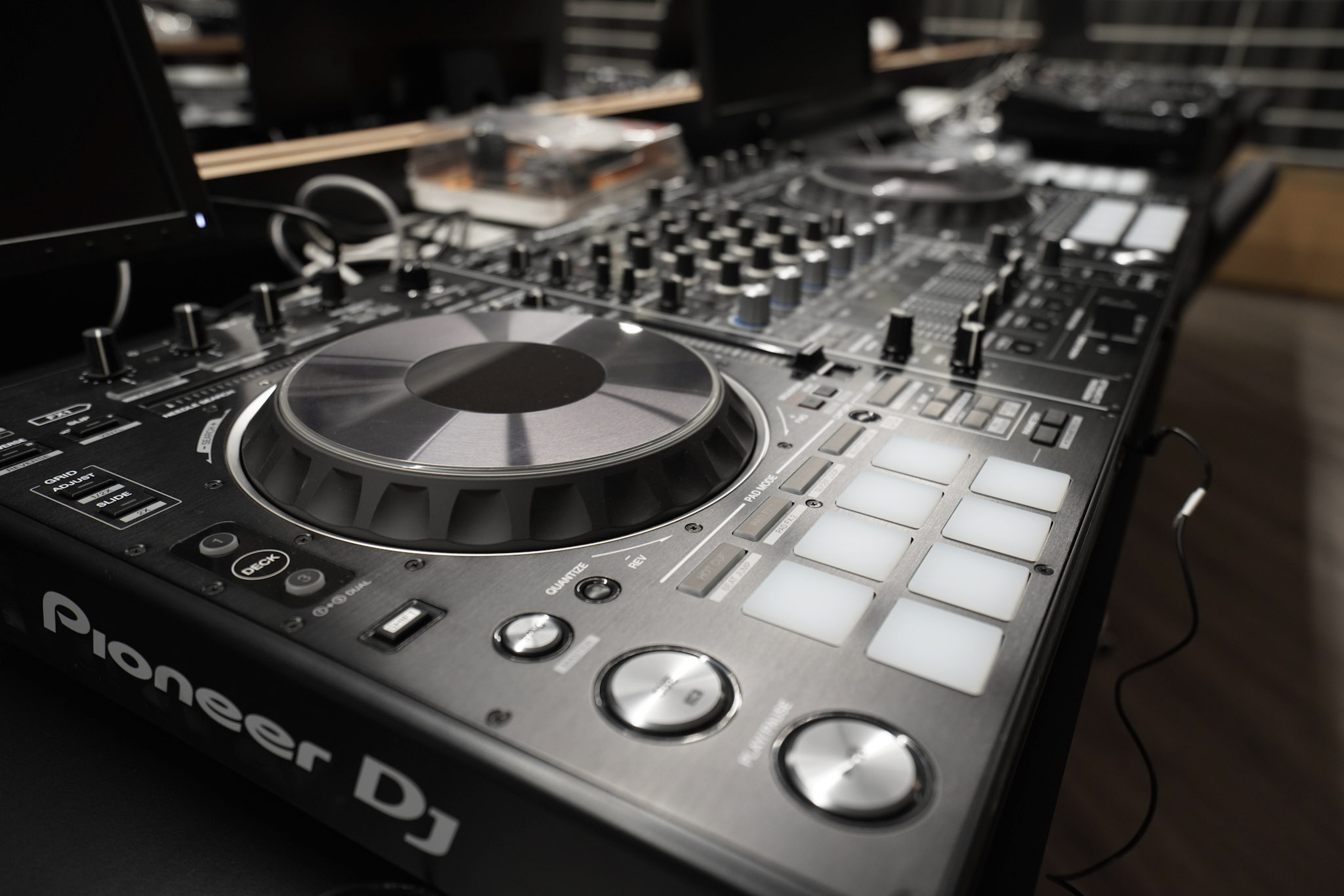 One of PB's Pioneer DJ Controllers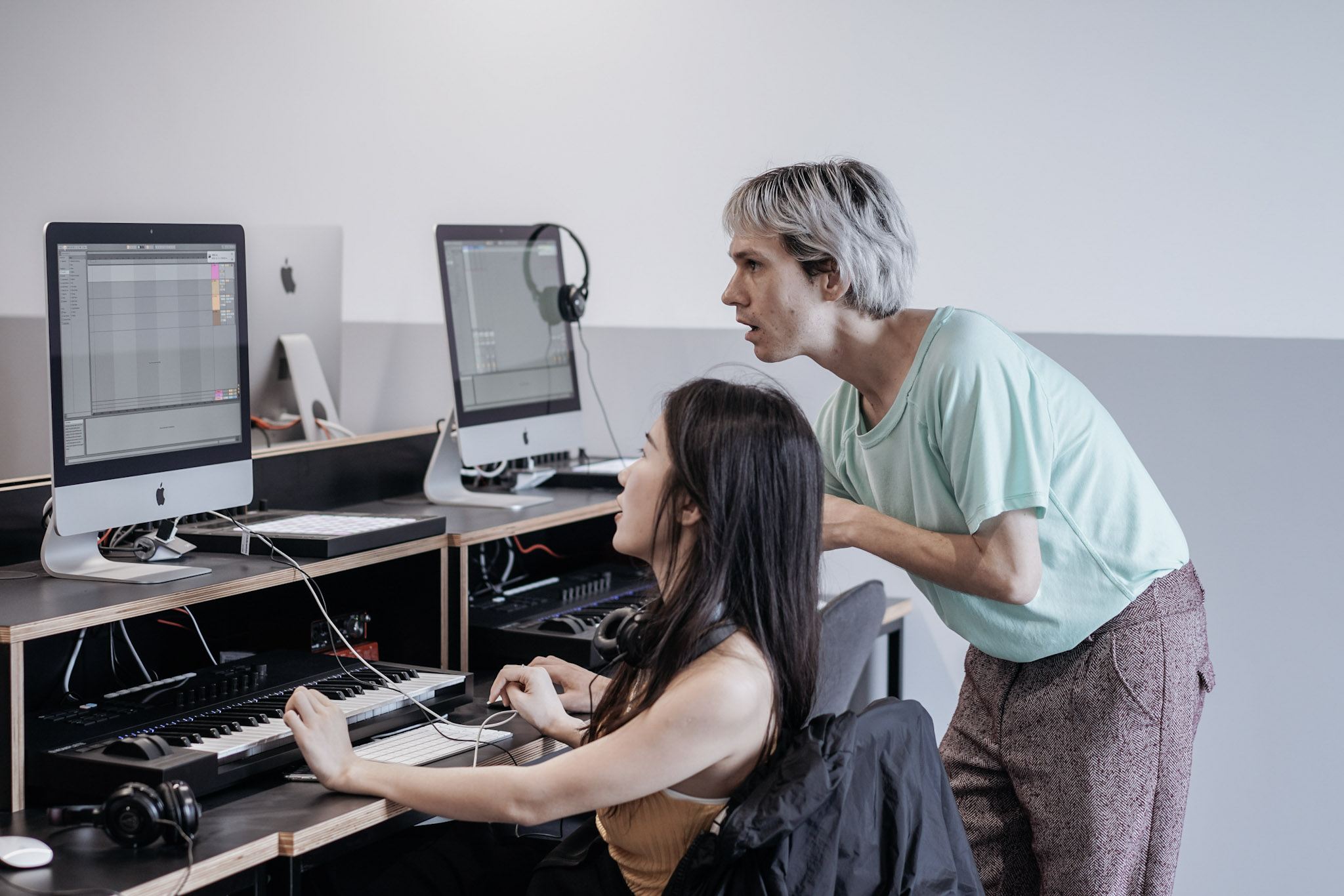 One of Our Industry Professional Lecturers, Dominik, Showing an Aspiring Producer the Ropes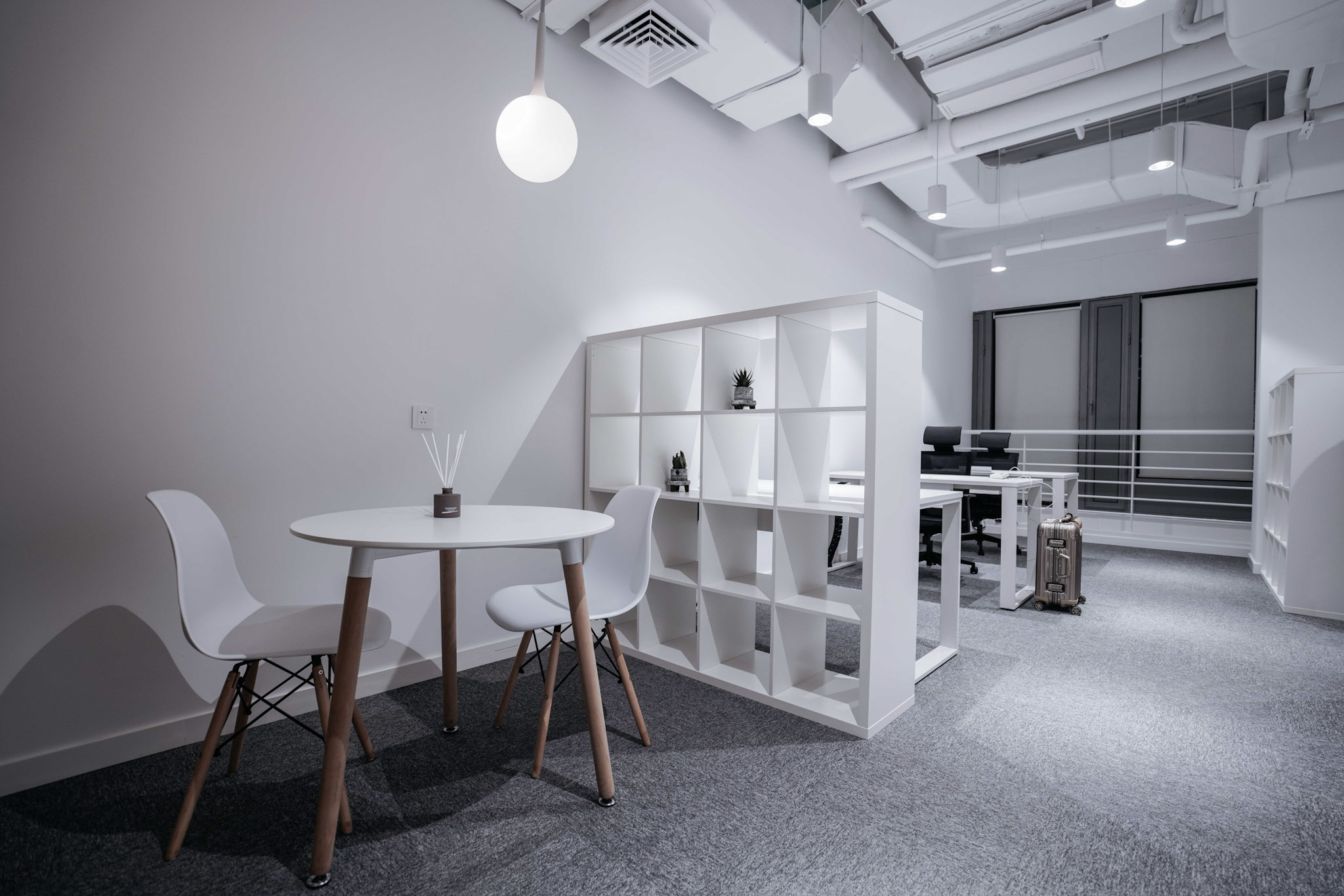 Point Blank China Study Area
If you're inspired by what you've seen above why not enroll on a Point Blank China course? Once you've decided on which course you'd like to take, please contact a Course Advisor at PB China in Hangzhou using these contact details: CHN: 021-61947163-77653;021-61947163-77651;021-61947163-77654;021-61947163-77744 // UK: +44 20 7729 4884 // WECHAT ID: feveredm // Email: pointblankchina@service.netease.com 
In addition to our China school, we also offer courses in London, Los Angeles, Ibiza, Mumbai, and Online, so we've got you covered wherever you decide to study.
Register to Access Free Courses, Plugins, Projects, Samples & More
When you register with Point Blank, you access an array of free sounds, plugins, online course samples, access to our social network Plugged In and much more! Simply register below and visit our Free Stuff page to get your hands on a range of exclusive music-making tools and tutorials provided by the team. Fill your boots!