Ever wanted to know what type of mindset it takes to survive and thrive in the modern music industry? Have no fear! Here's a list of 10 great tips for developing a bulletproof music industry mindset, composed by Point Blank LA's lead music business instructor, Marko DeSantis. Marko is best known as the lead guitarist for the rock band Sugarcult, who released 3 studio albums (including their RIAA-certified Gold® Record debut Start Static), headlined festivals such Glastonbury, Reading, and Warped Tour, and toured internationally with Green Day and Blink-182. He has also produced radio shows, podcasts, and worked as a DJ in Japan, Russia, Mexico, Australia, and across America. Each of Marko's tips is supported by three interrelated quotes. Check them out below!
If you're interested in learning the ins and outs of music with Point Blank, we're currently offering 25% off our selected online and LA courses until 9th November. So, be sure to sign up before this offer ends using the codes ONLINE25 and LA25.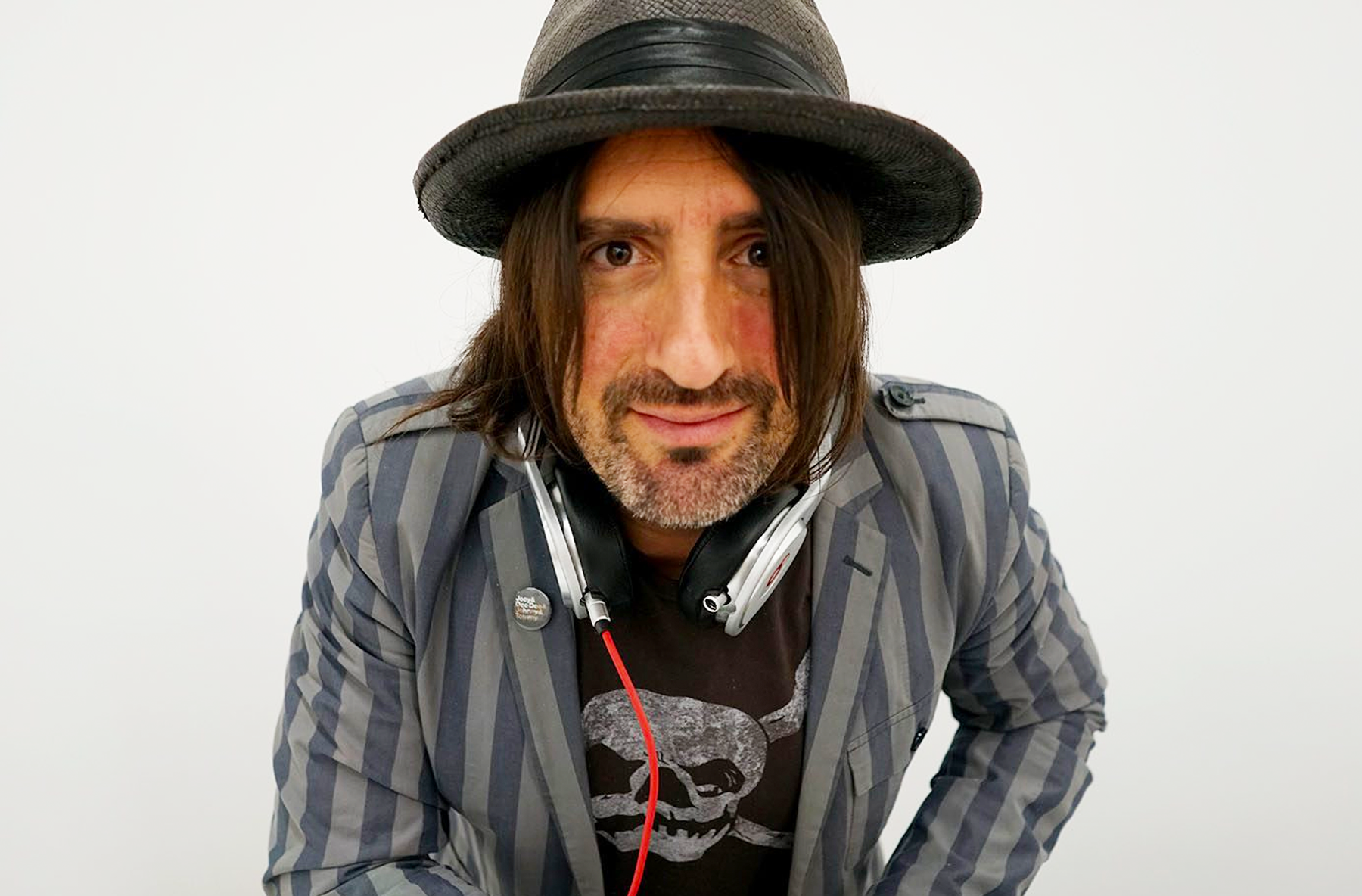 TIP #1
Be goal-oriented and aim to build a career, not just find a job. Envision and define what success looks like to you, and use your own definition to set your intention for your career. Before you try to "make it" ask yourself: "What is IT?" There is no one-size-fits-all model defining success in the music business. It's subjective: if your definition of success is in term of money, then how much? And how do you want to make it? In what framework? Do you want to be an employee? Or an entrepreneur and visionary creating a world that doesn't exist yet?
"Music never felt like a job." — Cardi B

"There are no big breaks – just a lot of little breaks." — Jon Stewart

"Give me six hours to chop down a tree and I will spend the first four sharpening the axe." — Abraham Lincoln



TIP #2 
Strive to be a lifelong learner, accepting and embracing that change is constant. Develop your skills and knowledge. Don't become too set in your ways. Always be improving at your craft and expanding on your education. Stay willing to evolve and grow. Don't be discouraged by your mistakes or failures, often those are the times we learn and become stronger.
"Failure is success in progress."

 — 

Albert Einstein
"Knowledge without mileage equals bullshit."

 — 

Henry Rollins
"Experience is the best teacher."

 — 

Julius Caesar
TIP #3
Recognize that "perfectionism" is just a noble-sounding term for fear and procrastination. Preparation is important, but don't let your lack of it be a handy excuse for putting things off. You're never going to have everything figured out in advance. New ideas and opportunities are always being created, so at some point, you just have to go for it.
"The perfect is the enemy of the good."

 — 

Voltaire
"I like my raps, but I'm never too happy with some of 'em because I feel like they could be better."

 — 

Tyler the Creator
"A mediocre Christmas album that's finished on October 25 is better than an amazing Christmas album finished on January 1."

 — 

Martin Atkins
TIP #4
Networking, collaborating, and building your base are essential. It's not just who you know, it's who knows you. The music business is a small world, so above all, be nice, tend to your reputation, and surround yourself with good people who inspire you to be the best possible version of yourself. Don't be a wallflower at shows and events; introduce yourself, show up, and get involved. Find your tribe. First, try to find a scene/community that you "fit into." Then, as you "hang out," try to look for ways to "stand out." Aim to magnetize yourself and attract collaborators, opportunities, gigs, new connections, etc. Strive to add value to other people's projects, businesses, and lives.
"If you want to go fast, go alone. If you want to go far, go together."

 — 

African Proverb
"Honey catches more flies than vinegar."

 — 

Italian proverb
"You can make more friends in two months by becoming interested in other people than you can in two years by trying to get other people interested in you."

 — 

Dale Carnegie
TIP #5 
When it comes to developing your own personal brand, remember that it's 85% perception and 15% reality. You have to control your personal brand and how you're perceived, or else others will for you… and probably get it all wrong! Look the part and behave like you belong where you are. Trick your brain into adjusting to operating at a level you aspire to and with the characteristics you want to possess: confidence, success, discipline, likability, happiness, health, etc. How does the best version of you look? What specifically can you do to become that? Aim to be extraordinary. Don't get used to settling for less than you want and deserve, or that's all you'll ever get.
"You have to dress for the job you want, not the job you have."

 — 

Austin Kleon
"I never read my own press 'cause when it's good, it's never good enough and when it's bad, it just ruins my whole day!"

 — 

David Lee Roth
"Act like wherever you are, that's the place to be."

 — 

Mike Damone (Fast Times at Ridgemont High)
TIP #6 
Stay current and stay in the conversation, but resist the temptation to jump on the latest trends. Instead, become a cultural analyst and you'll eventually develop the ability to see around corners and catch on to new music movements, trends, upcoming artists, etc. before everyone else does. The music business is a moving target, so stay engaged on social media, take the cultural temperature, read trades and blogs, listen to podcasts with industry pros, hang out with other young artists, promoters, and scenesters, and in general, always pay attention to what's bubbling up from the underground. 
"If you hear it on the radio, it happened 6 months ago."

 — 

Ian Kirkpatrick
"We don't like their sound. They have no future in the music business."

 — 

Decca Records on The Beatles
"Learn the rules like a pro, so you can break them like an artist."

 — 

Pablo Picasso
TIP #7
The music business works holistically like an ecosystem; it's cyclical and migratory. Change is par for the course. Listen to the current moment and learn to anticipate what's next. Study past trends, look for clues, think like a cultural analyst, and become a musical meteorologist! Dormant sectors, untapped spaces, and inefficiencies abound. Profound change and disruption have always been the modus operandi of innovators… especially in the music business. Adaptation is opportunity, and the music business is a patchwork quilt of historical happy accidents such as: jazz… rocknroll… punk… hip hop… EDM… radio… the internet… etc.
"The successful hockey player doesn't just go where the puck is, he goes where the puck is going to be."

 — 

Wayne Gretzky
"Even a broken clock is right twice a day."

 — 

Marie von Ebner-Eschenbach
"Any fool can do something cool and look cool, but it takes skill to make something uncool cool again."

 — 

Criss Jami (Killosophy)
TIP #8
Look for and/or create your own opportunities. Start right now, where you are, using what you've already got. Your hometown, classmates, community, region, social networks, etc. Get involved with anything already happening in your immediate scenes. If nothing is happening: make something happen… and/or move to another place where things are happening.
"Think globally, act locally."

 — 

Environmental slogan 
"The best time to plant a tree was 20 years ago. The next best time is now."

 — 

Chinese proverb
"Inspiration is for amateurs. The rest of us just show up and get to work. Things will grow out of the activity."

 — 

Chuck Close
TIP #9 
Manage your expectations. Try to balance romance and reality. Don't get too attached to any one outcome. Success in the music business takes time, dedication, work and determination. It's not as easy as "Move to L.A. and get rich quick!" On that note, beware of "compare and despair" — social media can make people feel like everyone else is a part of something that they're not, whether it's a lifestyle, an event, being a VIP, gaining access, etc. The music business has been "almost over" since it began, but it always finds a way to rebound and reinvent itself.
"Life is what happens when you're busy making other plans."

 — 

John Lennon
"Jump and the net will appear."

 — 

Unknown
"Never tell me the odds!"

 — 

Han Solo (The Empire Strikes Back)
TIP #10: 
We don't HAVE to do this, we GET to do this! The fact that there is a music business at all is an amazing anomaly. Ultimately, we're all just passengers on a giant rock floating through space! No one knows with certainty what the future holds, so be sure to keep things in perspective, enjoy the ride, and have fun… after all, we don't just MAKE music, we PLAY music!
"Realize the sun doesn't go down, it's just an illusion formed by the Earth spinning 'round."

 — 

The Flaming Lips (Do You Realize)
"The resistance to a new idea increases as the square of its importance." 

— Bertrand Russell

"The best advice I ever received was, 'Don't take advice!'"

 — 

Deadmau5
Thinking of joining us at PBLA? We offer a plethora of courses in music production and DJing including our newest and most extensive Music Production & Sound Design Master Diploma programme as well as our DJ/Producer Certificate, Music Production & Sound Design Diploma, Mixing & Mastering Award, Music Production & Composition Award and more. For additional information, contact a course advisor or, if you're in the USA, give us a call on 323 282 7660. If you're calling internationally, use the number +44 20 7729 4884.
Register to Access Free Courses, Plugins, Projects, Samples & More
When you register with Point Blank, you access an array of free sounds, plugins, online course samples, access to our social network Plugged In and much more! Simply register below and visit our Free Stuff page to get your hands on a range of exclusive music-making tools and tutorials provided by the team. Fill your boots!