Each week, the Point Blank events calendar is packed with inspiring masterclasses, thought-provoking perspectives, techy talks and more. These events are delivered by cutting edge artists, music industry professionals, renowned tastemakers and others and are live-streamed straight to your desktop – so you'll be able to stay inspired, learn new techniques and gain insights weekly. You can head here to see our full roster of upcoming industry events.
Follow on below to see what's on in the world of Point Blank events.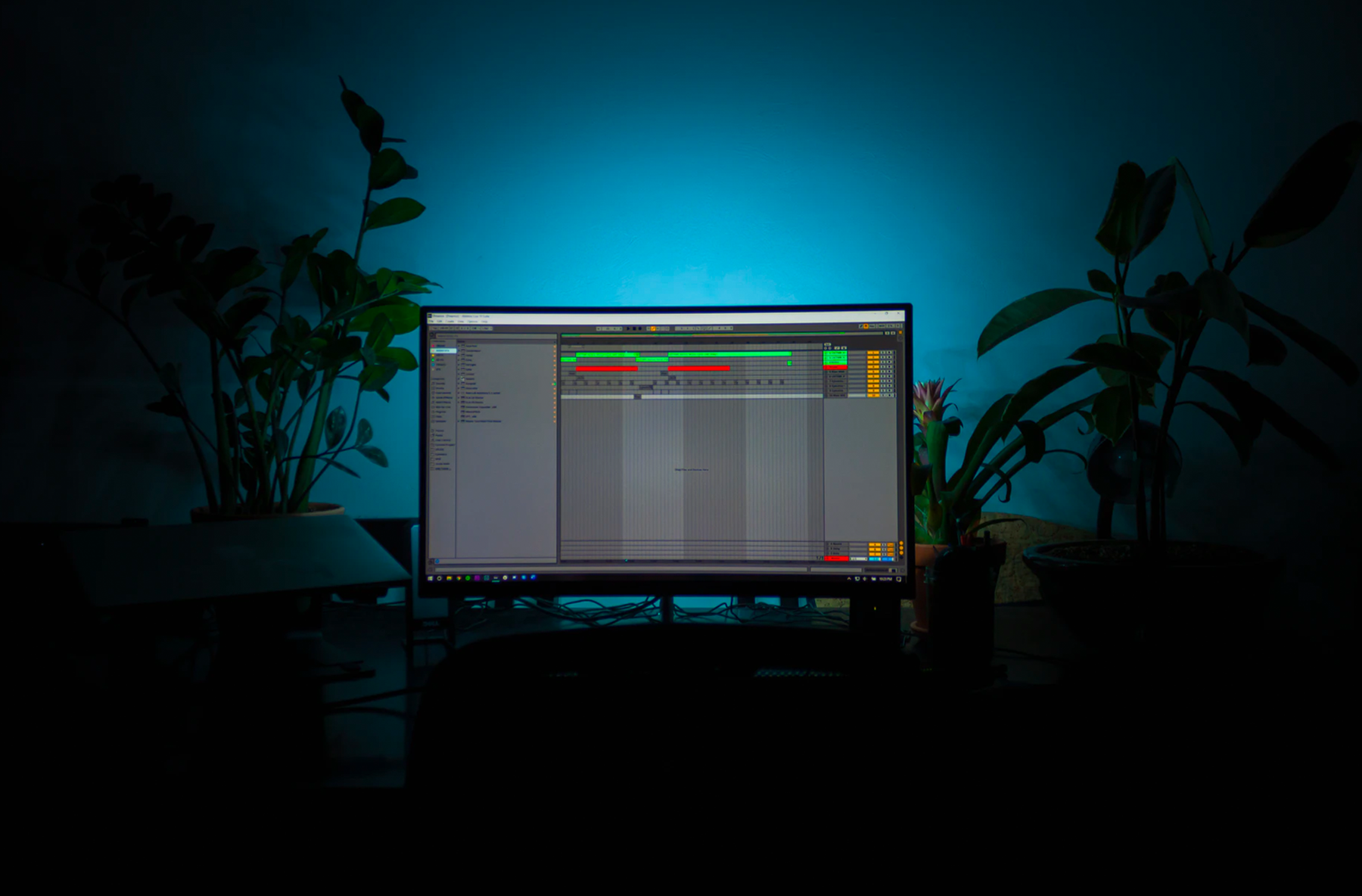 On 28th April at 19:30 BST we are hosting a special Ableton Live masterclass: Ableton Live User Group With Nick Feldman.
During this masterclass, Nick Feldman will explore the various ways that you can work with video within Ableton Live. This will involve understanding what can be done natively in Live's arrangement view, where Max for Live can introduce semi-native video features to the DAW and where we would instead sequence and send MIDI/OSC control messages out to a secondary app (eg. Resolume Avenue).
You will not be expected to know much about this topic prior to the session as there will be topics of interest for anyone, from complete novices to seasoned video producers and VJs.
Upcoming Events
Running Aftermath Studios With Paul Montes (28th April 18:00 PDT)
Paul Montes is the Director of Studio Operations for Dr. Dre's Aftermath Entertainment, where he maintains all aspects of the recording studio facilities from top to bottom. Throughout his career, Paul has had the opportunity to work with the biggest names in modern hip hop including Dr. Dre, Kendrick Lamar, Anderson Paak, Snoop Dogg, Eminem, and many, many more.
In this masterclass, Paul will go over everything that goes into running a major studio successfully and keeping the studio in optimum condition for any and all production, recording, and mixing studio sessions.
Online Presence and Building Your Website With Wix (29th April 19:30 BST)
In this session, we will join Wix staff to learn more about creating your online portfolio website. The session will cover topics such as how to build a website, use the Wix platform, explore design features, sell online and learn about advanced digital marketing tools. Discover the basics of creating a Wix website as well as features to take your website to the next level.
If you're interested in learning more about making music in-depth, attending exclusive events with industry professionals and more, be sure to check out our courses in London, Los Angeles and Online. Plus, we're currently offering 25% off our selected Online and Los Angeles courses until 30th April using the codes ONLINE25 and LA25 – so there's no better time to sign up than now.
Register to Access Free Courses, Plugins, Projects, Samples & More
When you register with Point Blank, you access an array of free sounds, plugins, online course samples and much more! Simply register below and visit our Free Stuff page to get your hands on a range of exclusive music-making tools and tutorials provided by the team. Fill your boots!