Each week, the Point Blank events calendar is packed with inspiring masterclasses, thought-provoking perspectives, techy talks and more. These events are delivered by cutting edge artists, music industry professionals, renowned tastemakers and others and are live-streamed straight to your desktop – so you'll be able to stay inspired, learn new techniques and gain insights weekly. You can head here to see our full roster of upcoming industry events.
Follow on below to see what's on in the world of Point Blank events.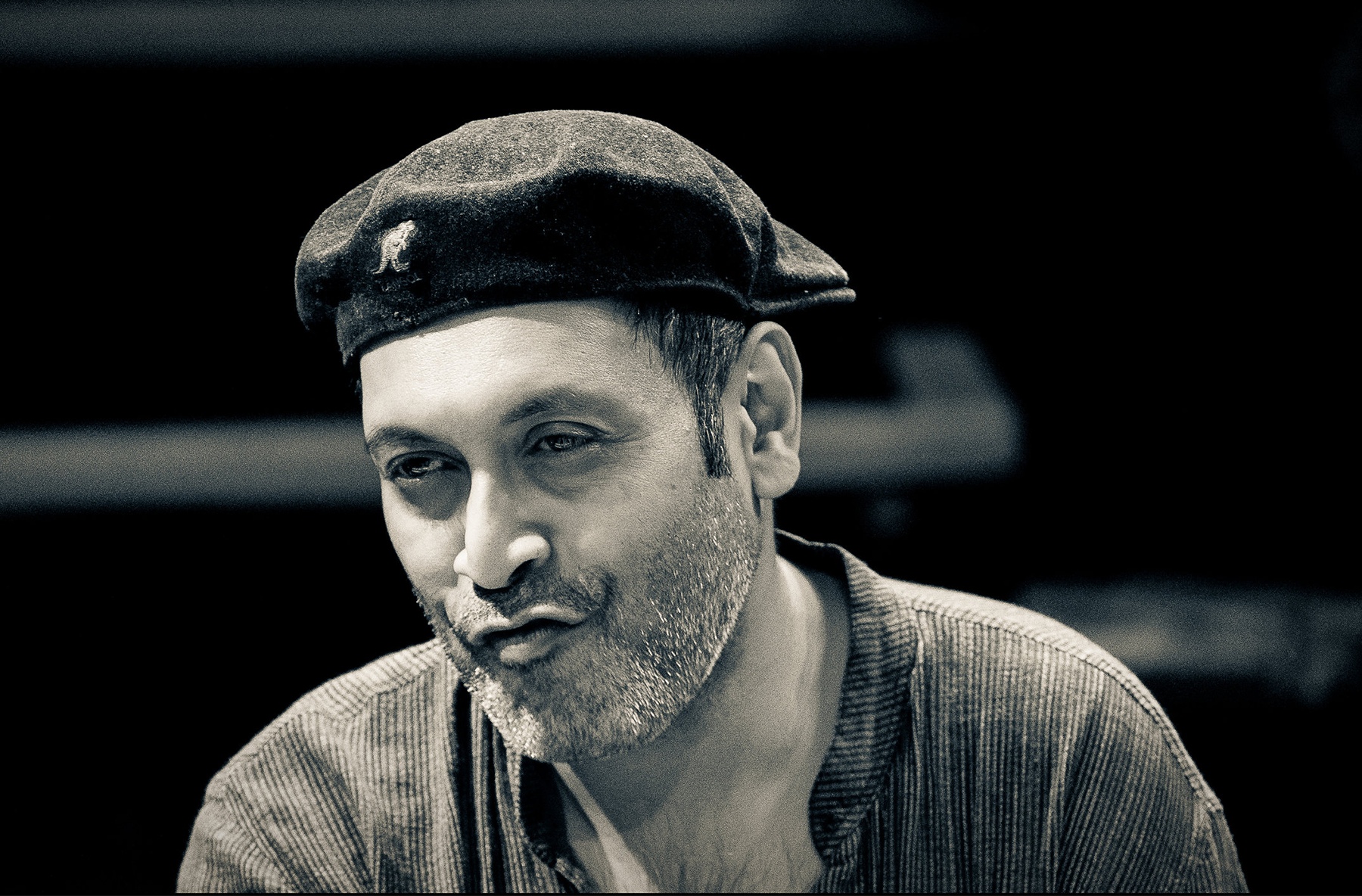 Kishon Khan – Photo Credit: Steven Cropper
On 18th May at 19:30 BST we are hosting a special live masterclass: Global Approaches to Rhythm – From Cuban Clave to South Asian Tihai's.
Join us for an expert masterclass on Global approaches to rhythm – from Cuban Clave to South Asian Tihai's. We will be joined by Kishon Khan, Professor of Practice (Music) at SOAS University of London, as he takes us through different polyrhythmic approaches to using syncopation within a groove.
Khan is a Bangladesh-born London-based award-winning pianist, composer, arranger and producer. He was classically trained from the age of four and turned to jazz in his teens. Since then, he has established himself as a formidable bandleader, as well as one of London's in-demand session pianists. He is part of a community of critically acclaimed musicians, focused on playing different traditional styles authentically and making a name for himself as an innovative composer and arranger.
His versatility is reflected in the vast array of artists he has collaborated with from around the globe, including legends such as Hugh Masekela and Tony Allen. Contemporary collaborations include Soothsayers (Afro Dub) and Gilles Peterson's Havana Cultura (UK/Cuba).
Upcoming Events
Composing for TV and Movies With Dan Light (19th May 18:00 PDT)
Dan Light is an LA-based composer-producer with extensive experience scoring music for movies and television; his music has appeared on CBS, Netflix, Disney+ and Epix, amongst others.
In this unique session, Dan will discuss and demonstrate his best practices for scoring music to picture. He will open up the project sessions for a few of the greatest scenes he has scored and discuss his note-by-note approach to composing, arranging, and synching to picture within the DAW. He will share his techniques for important aspects of scoring such as sound design, orchestration, effects, mood, character development, thematic transformation, and more.
Point Blank Recordings Introduction Session (20th May 19:30 BST)
Point Blank Recordings (PBR) is a record label with a worldwide audience in the millions thanks to Point Blank Music School's extensive networks. The label aims to promote talent from within the school and link new artists/producers with established industry figures, including Kathy Sledge, Kym Mazelle, Ultra Nate and Elisabeth Troy.
A&R at the label is headed up by the industry veteran, Kwame Kwaten, who is passionate about discovering and developing new talent. Kwaten is a music industry mogul who, in his 30-year career in the music business has seen him thrive as an artist, has had a #1 in the dance chart with his band D'Influence, signed to Atlantic Records, been shortlisted for a Mercury Prize and supported the likes of Michael Jackson, Prince and James Brown.
If you're interested in learning more about making music in-depth, attending exclusive events with industry professionals and more, be sure to check out our courses in London, Los Angeles and Online. Plus, we're currently offering 25% off our selected London, Online and Los Angeles courses until 17th May using the codes LONDON25, ONLINE25 and LA25 – so there's no better time to sign up than now.
Register to Access Free Courses, Plugins, Projects, Samples & More
When you register with Point Blank, you access an array of free sounds, plugins, online course samples and much more! Simply register below and visit our Free Stuff page to get your hands on a range of exclusive music-making tools and tutorials provided by the team. Fill your boots!