Each week, the Point Blank events calendar is packed with inspiring masterclasses, thought-provoking perspectives, techy talks and more. These events are delivered by cutting edge artists, music industry professionals, renowned tastemakers and others and are live-streamed straight to your desktop – so you'll be able to stay inspired, learn new techniques and gain insights weekly. You can head here to see our full roster of upcoming industry events.
Follow on below to see what's on in the world of Point Blank events.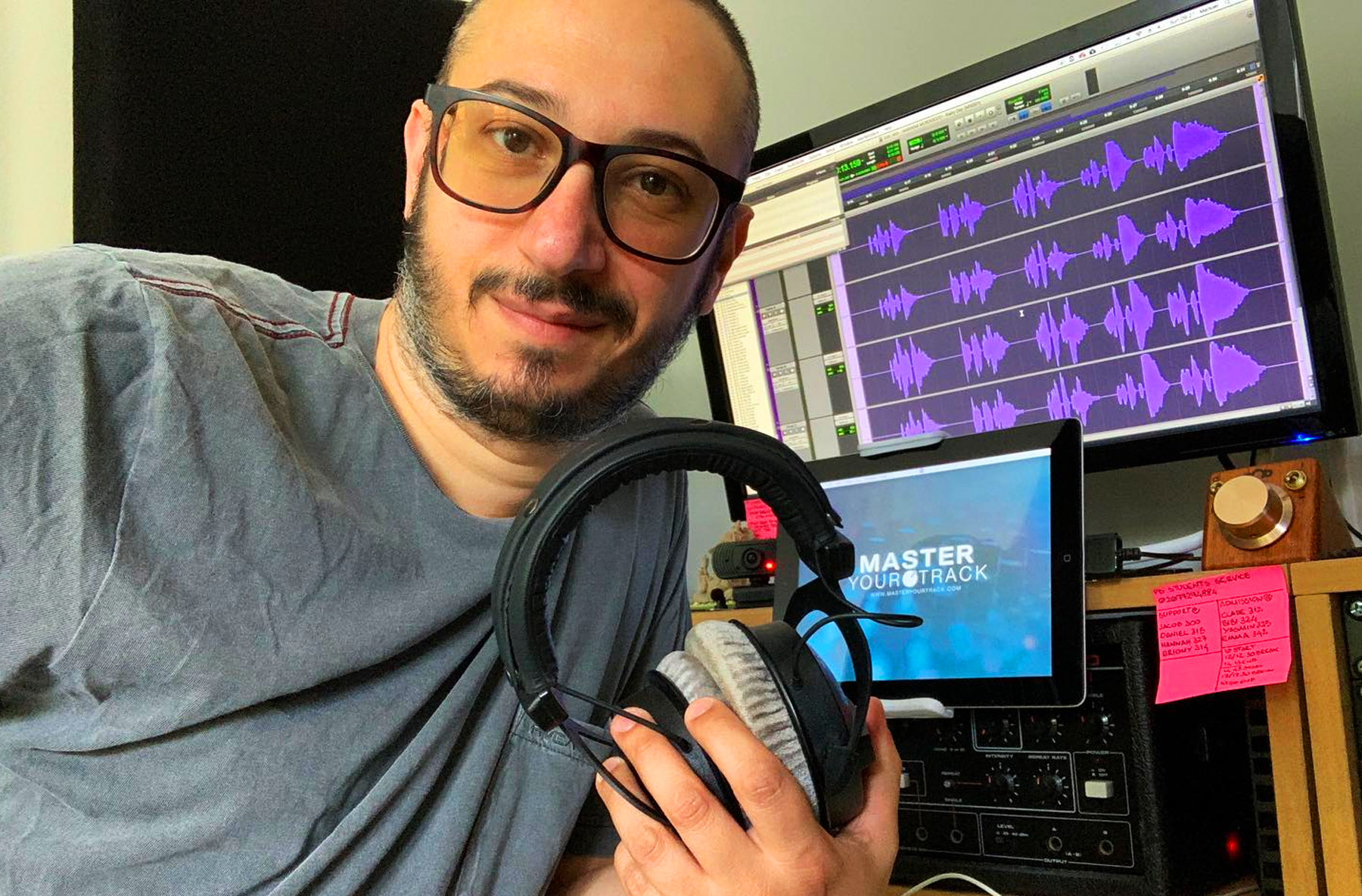 On 19th August at 19:30 BST, we are hosting a special live music workshop: Mastering: Tools and Workflow With Manuel.
Manuel Scaramuzzino is here to help you to get your music to the final level. He has more than 10 years of experience in the music industry, working mainly as a Mastering and Mixing Engineer. He has worked with artists, musicians, bands, producers and record labels from all over the world: from Italy to the UK, Argentina, the USA, Mexico, Portugal, Switzerland, Germany and so on. His goal is to bring the music you have worked really hard on to its maximum potential, giving it the final polishing and increasing the chance of your success.
Manuel moved to the UK in 2014 where he started a new chapter of his career as a freelance mastering engineer and at Point Blank Music School (London). His credits as a mixing and mastering engineer include Mediaset (Italian national TV channels ), BBC, Sony Music, Perfecto Rec., Horace Andy, Paul Oakenfold's compilation, Donald-D (Universal Zulu Nation, B-Boys, Rhyme Syndicate), Mykal Rose, Stevie Face, Mikey Spice and many more. In 2019, Manuel founded masteryourtrack.com – a platform that lets him deliver his mastering services remotely.
Upcoming Events
Point Blank Careers Panel (31st August 19:30 BST)
On 31st August at 19:30 BST, join us for an evening event where we discuss some of the best methods of gaining employment and working within the music industry.
Point Blank will be hosting a panel of experts who will share their knowledge and experiences and give you the insight you need to create a successful career within the industry.
Laptop-free Live Performance Techniques With Rhythm Droid (1st September 18:00 PDT)
Devon Hughes has been performing laptop-free live techno, house, and tech-funk as Rhythm Droid since 1999. In this session, Rhythm Droid will showcase all of the most effective methods for laptop-free live performance that he has distilled in his many years of club experience.
If you're interested in learning more about making music in-depth, attending exclusive events with industry professionals and more, be sure to check out our courses in London, Los Angeles and Online. Plus, we're currently offering 25% off our selected London, Online and Los Angeles courses until 31st August using the codes LONDON25, ONLINE25 and LA25 – so there's no better time to sign up than now.
Register to Access Free Courses, Plugins, Projects, Samples & More
When you register with Point Blank, you access an array of free sounds, plugins, online course samples and much more! Simply register below and visit our Free Stuff page to get your hands on a range of exclusive music-making tools and tutorials provided by the team. Fill your boots!