Each week, the Point Blank events calendar is packed with inspiring masterclasses, thought-provoking perspectives, techy talks and more. These events are delivered by cutting edge artists, music industry professionals, renowned tastemakers and others and are live-streamed straight to your desktop – so you'll be able to stay inspired, learn new techniques and gain insights weekly. You can head here to see our full roster of upcoming industry events.
Follow on below to see what's on in the world of Point Blank events.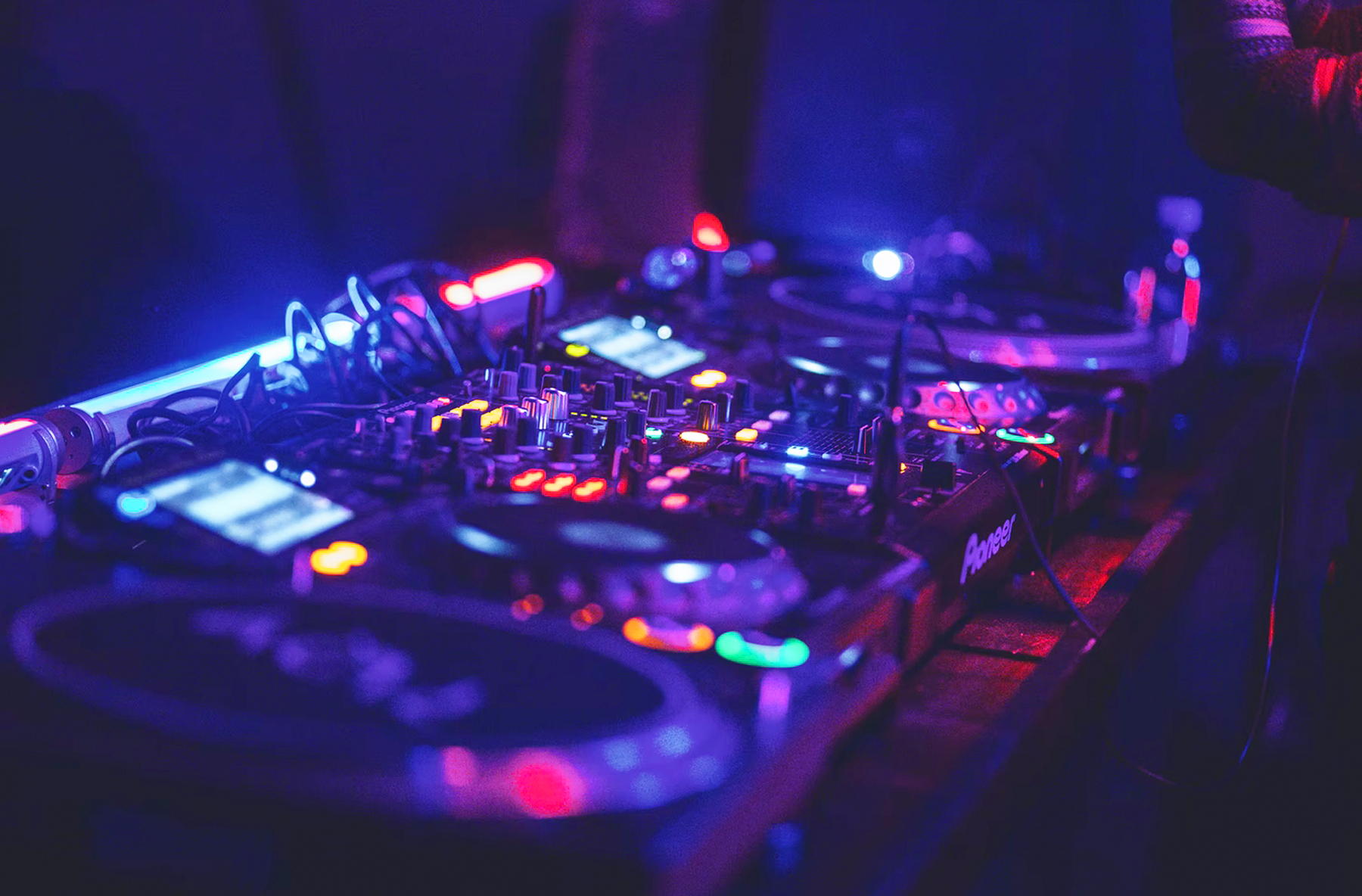 On 26th October at 19:30 BST, Point Blank will join DJ Shorty for an insightful workshop focussing on Turntablism.
DJ Shorty is one of the resident DJs at ChipShop, with a long history of party rocking and radio broadcasting. He also hosts the weekly ChipShop show on ChuckD's Rapstation365 showcasing UK hip-hop. His radio career started with pirate radio on ForceFM, moving on to DejaVuFM as well as working with KaneFM, BBC6, 1Xtra and others.
This workshop will be an introduction to the world of turntablism and advanced DJing. Whether you have experience or are a first-timer, we will help you level up. DJ Shorty will not only teach you new techniques but how to make the most of your equipment. Whether you use traditional vinyl, CDJs or controllers, we start with basic patterns before moving up to more complicated combos. If you want to up your DJ game, this is the way.
Global Approaches to Rhythm – From Cuban Clave to South Asian Tihai's (28th October, 19:30 BST)
Join us for an expert masterclass on global approaches to rhythm, from Cuban Clave to South Asian Tihai's. We'll be joined by Kishon Khan, Professor of Practice (Music) at SOAS University of London as he takes us through different polyrhythmic approaches to using syncopation within a groove.
Kishon is an award-winning pianist, composer, arranger and producer who was born in Bangladesh but brought up in London. He was classically trained from the age of four and turned to jazz music in his teens. Since then, he has established himself as a formidable bandleader, as well as one of London's in-demand session pianists. He is part of a community of critically acclaimed musicians, focused on playing different traditional styles authentically – but also making a name for himself as an innovative composer and arranger.
You can now get 25% off when studying one of our Online Diplomas using the code DIP25 and 10% off any of our Los Angeles-based courses using the code LA10, saving you hundreds while providing you with the skills to kickstart your music career. Take advantage of this offer today before it ends on 31st October.
Register to Access Free Courses, Plugins, Projects, Samples & More
When you register with Point Blank, you access an array of free sounds, plugins, online course samples and much more! Simply register below and visit our Free Stuff page to get your hands on a range of exclusive music-making tools and tutorials provided by the team. Fill your boots!