At this year's International Music Summit (IMS) in Ibiza, we were thrilled to host IMS College in Destino Tox as official education partners of the summit. International Music Summit is a thought-leadership platform for electronic music, culture, education, technology and wellness, created to inspire ethical change and catalyse sustainable growth within the diverse global music industry.
We at Point Blank, hosted a room dedicated to educating and inspiring attendees as well as showcasing our esteemed faculty of lecturers and providing a glimpse into our distinguished degree programs. Among the notable speakers featured was Anna Lakatos, also known as ANNA DISCLAIM, an electronic musician, singer, audio engineer, Ableton-certified trainer and module leader at Point Blank.
Anna's masterclass delved into the realm of vocal recording, providing valuable insights and practical tips for beginners. With a focus on accessibility, she emphasized the minimal gear required to embark on this creative journey. Starting off, Anna highlighted the significance of selecting the right microphone that suits the unique characteristics of your track. She delved into microphone placement techniques, room acoustics, and the correct methods to maximize the potential of these microphones.
She also explored the importance of setting the right mood and creating a collaborative environment conducive to creativity when working with other singers. By sharing her own experiences and expertise, Anna guided participants through best practices for fostering harmonious and productive vocal recording sessions.
Are you inspired by Anna's masterclass and ready to brush up on your Music Production and Vocal Performance skills while soaking up the sun in Ibiza? Point Blank Music School has got you covered! If you're eager to pursue a career in music production or simply want to expand your knowledge in the field, our courses in Ibiza are waiting for you.
Towards the end of her masterclass, Anna delved into the art of layering vocals, recording unique harmonies and ad-libs and employing different effects processing techniques in order to add thickness to your tracks.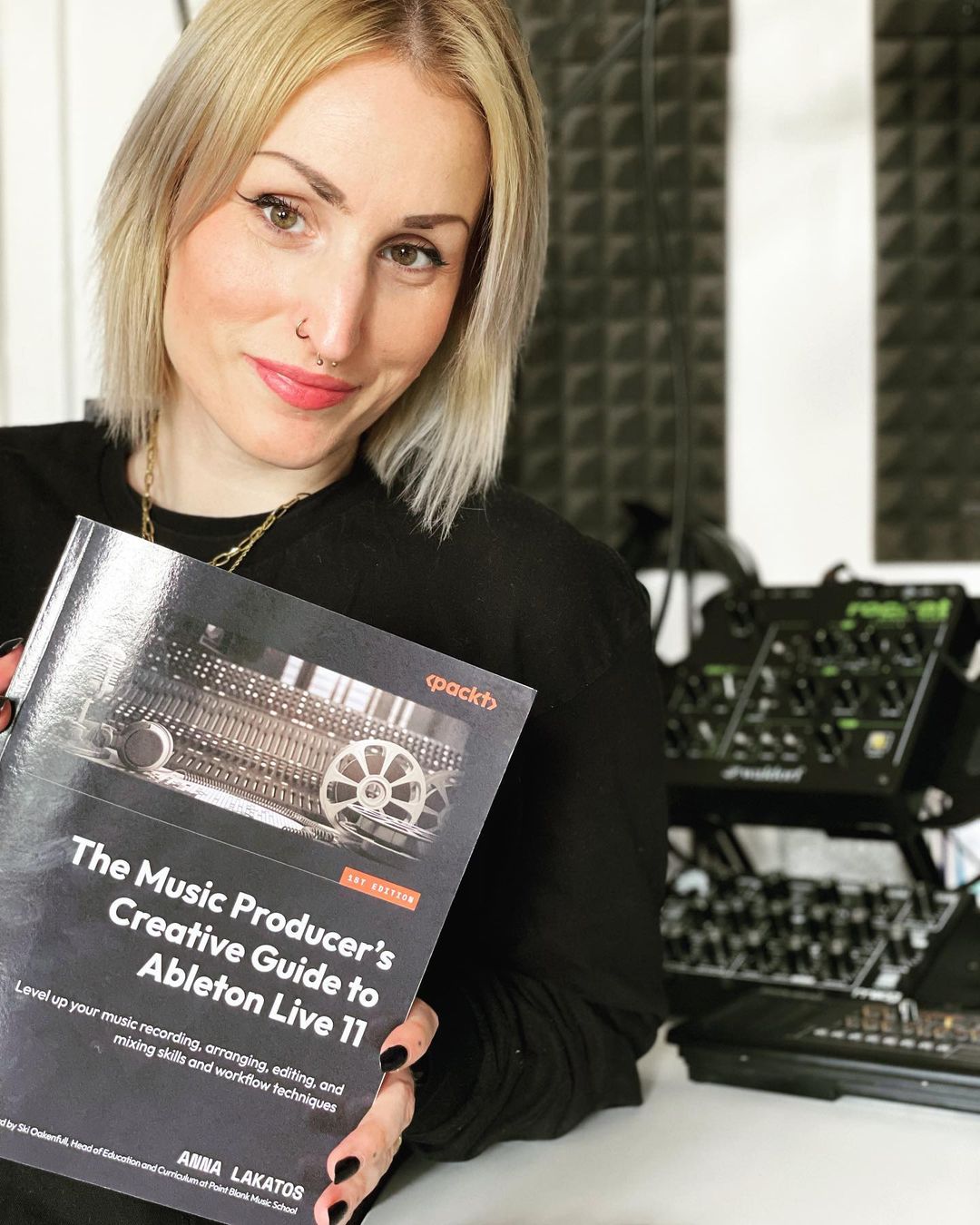 In addition to her achievements as a musician and educator Anna has also authored a book titled "The Music Producer's Creative Guide to Ableton Live 11." This comprehensive guide is a must-have resource for anyone looking to level up their music recording, arranging, editing, and mixing skills, as well as master essential workflow techniques in Ableton. It's available for purchase here.
Anna is just one example of the excellent lecturers you can learn from at Point Blank Music School. Our London campus provides a wealth of educational resources and expert guidance to help you realize your musical aspirations. You can explore our degree courses here.
Register to Access Free Courses, Plugins, Projects, Samples & More
When you register with Point Blank, you access an array of free sounds, plugins, online course samples and much more! Simply register below and visit our Free Stuff page to get your hands on a range of exclusive music-making tools and tutorials provided by the team. Fill your boots!