We are delighted to announce the latest addition to the Point Blank Music roster, Samson Valentine, aka BlacKarma. 'After Dark' is his debut release; an emotive and atmospheric progressive house track, now available on Juno, iTunes, Beatport and Spotify.
We caught up with BlacKarma to learn more about his background in music and experience studying with us at Point Blank:
Great to have you on our PB Music roster & congrats on winning our producer competition. Can you tell us a bit about your background in music?
I finished two grades of Piano growing up, of which I hardly remember anything. I also managed to learn the guitar and sang in a school band called Bandits — which was by far the worst vocal I've heard to be honest. 
I've always liked to host private gatherings and create a vibe which was been a bit different from the ordinary. Wether it was Kerala, India or Muscat, Oman — I found myself to be lucky to come across these beautiful souls who would find out remote places to place their generators, speakers and huge canopies with lights and banners just so a group of 20-30 like minded people can listen to some good music.
What made you want to study at Point Blank?
I had come across a group of DJ's/Producers who reside in Kochi, Kerala. My friend Vineeth was my inspiration to get into music production, and the one who suggested Point Blank to me. I took his word, followed my heart and applied the next year.
Where did you draw your inspiration from for 'After Dark'?
Over the past few years I've travelled to Muscat, Kochi, Mumbai and London. There would often be a point of time when I would just gaze out into the sky right before dawn approaches, and that's where most of my inspiration came from. I wanted to create a track that kept me going till the sunrise. 
How do you think your time at Point Blank has helped with the making of the track?
Well to be honest this competition was soon after my first term,  which was mostly the introductory modules. I could say that with just this introduction i was able to grasp on few techniques which really helped give some life into this track and create more of an edgy sound which is what I wanted.
Are you working on any other projects at the moment?
One of my mates in Kochi, Kerala who runs Azrua Creative Studio, asked me to score a three minute soundtrack for a film about life in Kochi. Working with friends has been great and I'm really looking forward to the end result. Apart from that I'm really getting into some darker techno, and would like to start making tunes with some acid sounds.
Check out BlacKarma's latest single 'After Dark,' out now on Point Blank Music..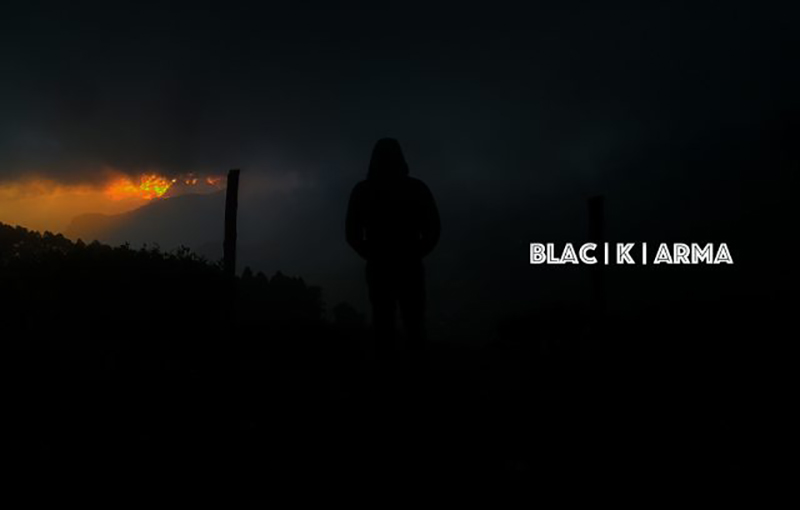 If you're interested in learning more production and mixing techniques, we cover all of this and more on our BA (Hons) Music Production & Sound Engineering Degree. To book a tour of our state-of-the-art studio complexes in London or LA, visit the contact page on our website to get in touch with us. We also offer an online alternative, in the form of our new online BA (Hons) Music Production & Sound Engineering Degree.
Register to Access Free Courses, Plugins, Projects, Samples & More
If you register with Point Blank, you can access an array of free sounds, plugins, online course samples and much more! Simply register below and visit our Free Stuff page to get your hands on a range of exclusive music-making tools and tutorials provided by the team. Fill your boots!