Caitlyn Scarlett returns with the new single 'Forgive Yourself', released on Point Blank Recordings, where she teams up with Her Ensemble, the UK's first Orchestra for musicians of marginalised genders.
'Forgive Yourself' was written by Point Blank student Caitlyn Scarlett and Mercury Prize-winning producer Jonathan Quarmby. The song was recorded at MIloco Studios in London with the full 14 piece Her Ensemble orchestra and released today via Point Blank's in-house record label, Point Blank Recordings. Stream the song below or from the platform of your choice here.
Speaking about the new song, Caitlyn said: "Forgive Yourself is about accepting the past and choosing to grow from negative experiences in love, it's about moving through the seasons of life with grace and observing change as a good thing. I was honoured to collaborate with Her Ensemble Orchestra on the making of this track, their arrangement brought a tear to my eye when I first heard it."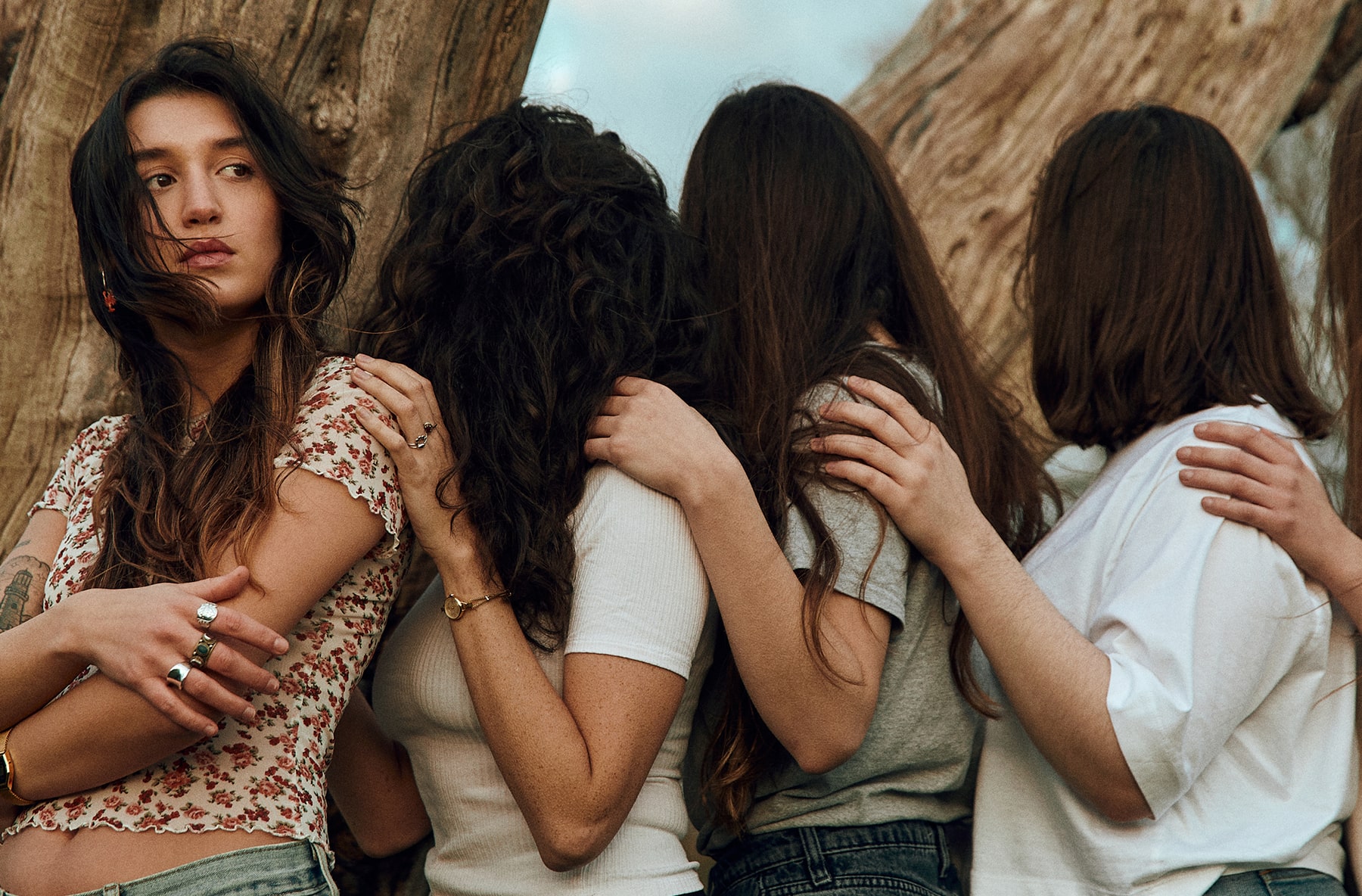 Caitlyn Scarlett
Caitlyn is one of London's most respected and highly-decorated, independent singer-songwriters. Drawing influence from the likes of Kate Bush and Stevie Nicks, the songstress harbour's a gorgeous, alternative-indie sonic that you could file next to the likes of Caroline Polachek and Joni Mitchell. Her writing skills have landed an array of impressive achievements, including her 70 million streams on Spotify, a publishing deal with BMG, a place at Roc Nation's writing camp, a sync on popular reality show Love Island, a theme song on the BBC Drama Clique and a feature on Rudimental's 2019 EP Distinction.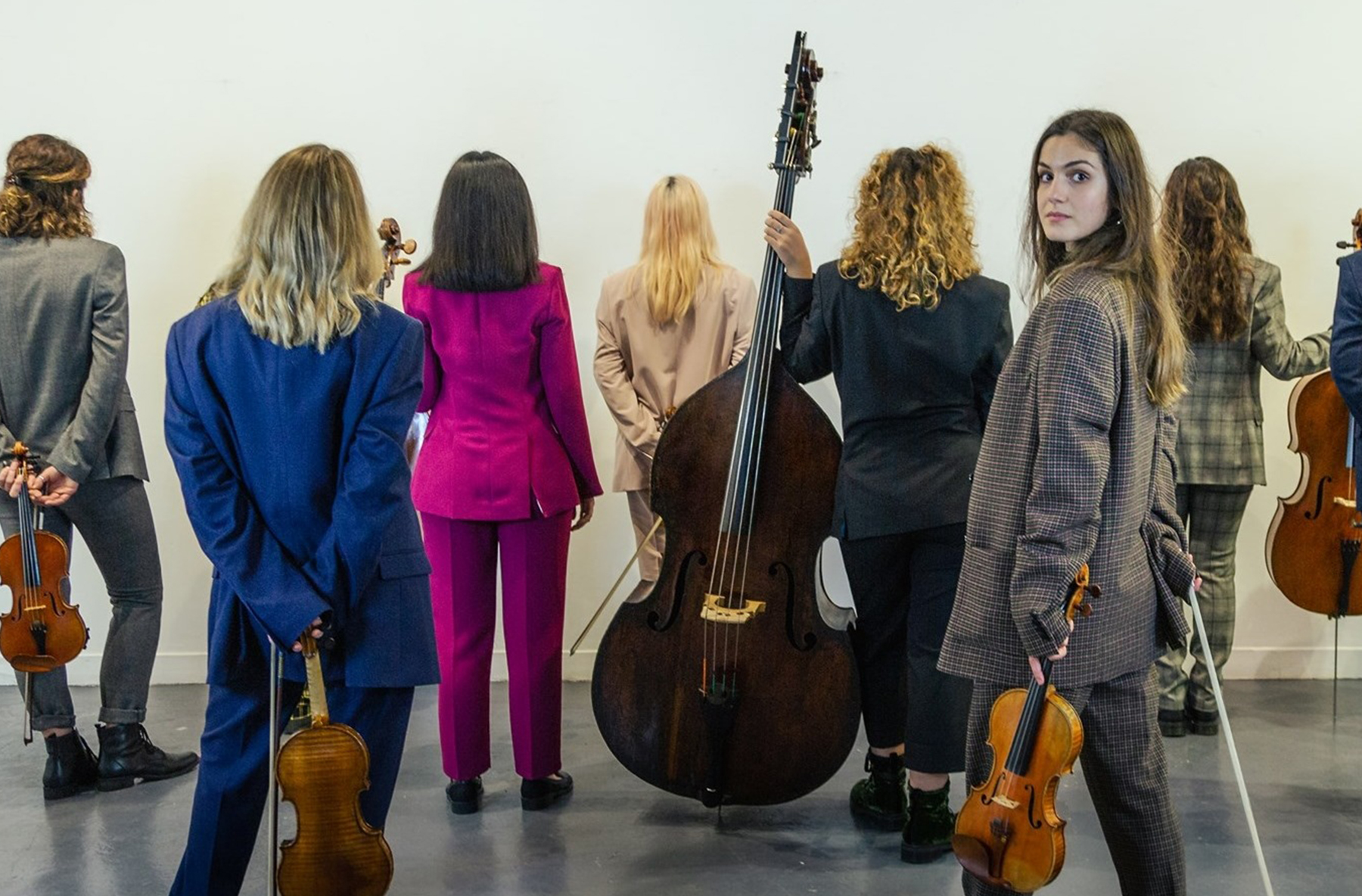 Her Ensemble
Her Ensemble is a string orchestra aiming to make a positive impact on the gender gap in the industry, whilst creating space for musicians of marginalised genders – the first of its kind in the UK. Deriving from the European Union Youth Orchestra, the group brings together some of the UK's most in-demand musicians in the UK. Her Ensemble musicians are passionate about creating meaningful change within the music industry, highlighting the ways in which outdated expectations, traditions and a lack of awareness restrict visibility and creative development. For performances, Her Ensemble musicians enjoy a relaxed dress code, often playing around with colourful trouser suits, and replacing gendered concert dress. Addressing the dearth of women who have been overlooked in global concert programming, Her Ensemble seek to engage with new and emerging composers, giving a platform to both contemporary and historic voices.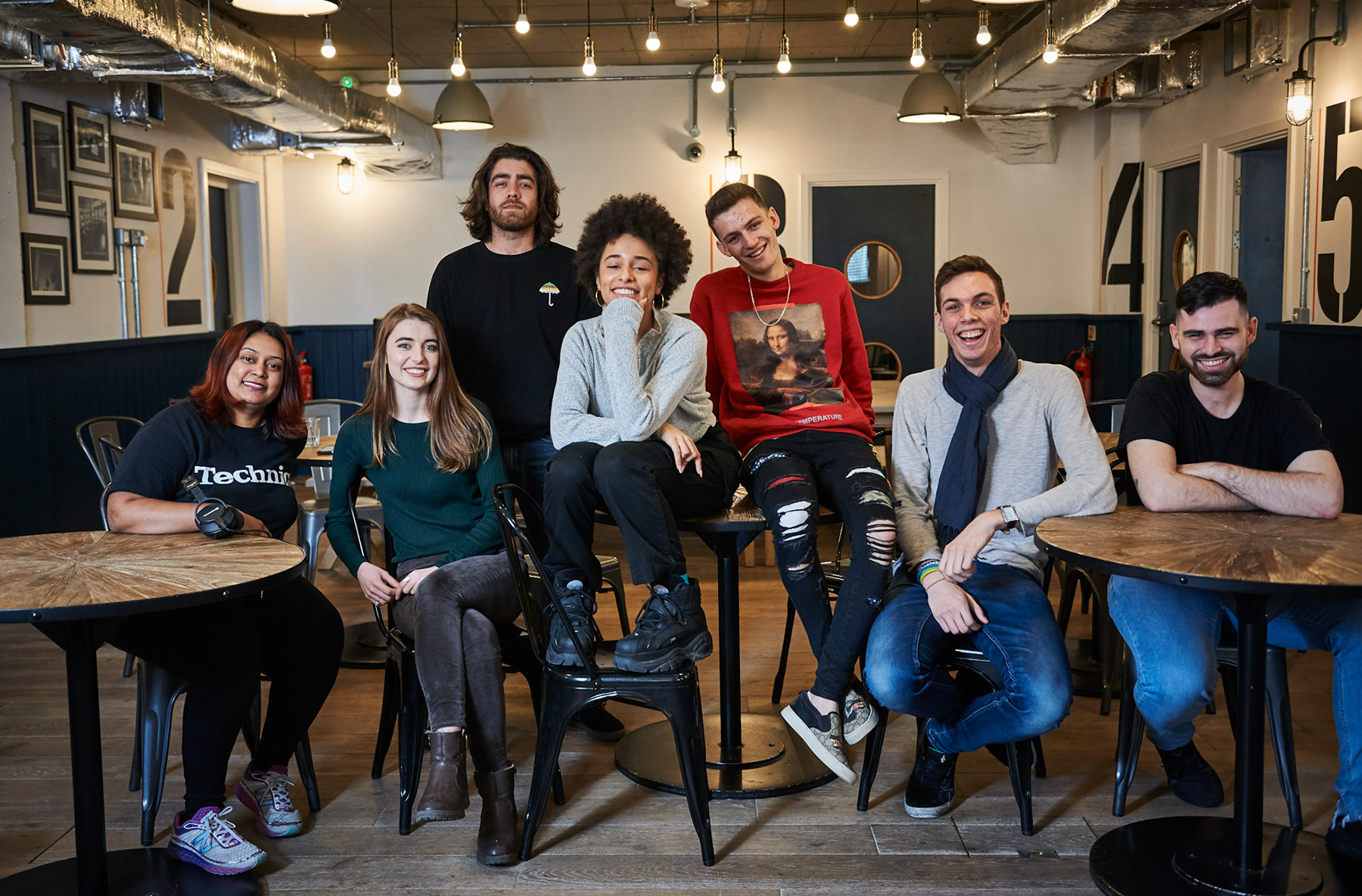 Point Blank Students in the PB Hub
At Point Blank, we have the strong belief that any student with the potential should be able to progress to, and succeed in, higher education irrespective of their background. Point Blank and Point Blank Recordings are therefore committed to working with underrepresented students/artists to support them through their journey. Point Blank also believes that music, and the arts and society in general, benefit positively from having an inclusive and diverse student body.
In support of this Point Blank has an Access and Participation Plan (APP) for our Higher Education programmes, as approved by the Office for Students (OfS). This sets out how we will work with specific groups of students to improve the equality of opportunity for all. The OfS identify the following as underrepresented groups: Black, Asian and ethnic minority communities; students from lower-income backgrounds and areas of low participation in higher education; students with disabilities; care-leavers; and mature students.
Our A&R Director and head of Ferocious Talent, Kwame Kwaten, is always on the hunt for new exciting emerging artists to join our Point Blank Recordings roster. So, if you think you've got what it takes to have your music signed to Point Blank Recordings be sure to send your demos to hello@pointblankrecordings.com.
Want to benefit from 1-2-1 mentoring, track feedback and career advice sessions from the music industry mogul, Kwame Kwaten? Then be sure to check out our courses in London, LA and Online.
Register to Access Free Courses, Plugins, Projects, Samples & More
When you register with Point Blank, you access an array of free sounds, plugins, online course samples and much more! Simply register below and visit our Free Stuff page to get your hands on a range of exclusive music-making tools and tutorials provided by the team. Fill your boots!