At Point Blank, the safety and wellbeing of our students and staff is our top priority. That's why due to the ongoing Coronavirus situation, we have decided to temporarily close our London and LA campuses until the start of next term, Monday, April 6th.
This decision was made to protect our students, staff, their families and social groups during the current outbreak and to do our part in slowing the spread of the virus.
Fortunately for our students, and prospective students, we are the world's leading music production school when it comes to online learning.
In response to the current situation, and in consultation with our students, we have arranged for on-campus classes to be delivered online via our state-of-the-art e-learning platform. We have tested a blended method of delivery in London and Los Angeles which mirrors how we teach on-campus and are excited by the feedback we've had so far: 
"My class overall, went really well. We all had fun, and it was actually a little exciting being part of something new. I think there was a sense of camaraderie as here in LA we are basically all at home for the next two weeks on lockdown as per city instructions, so everyone being in the same boat helped." – J, Los Angeles student
As we already operate a highly effective and successful online School, we have processes and procedures in place to ensure the smooth operating of our online delivery so fortunately, Point Blank is ahead of the curve here.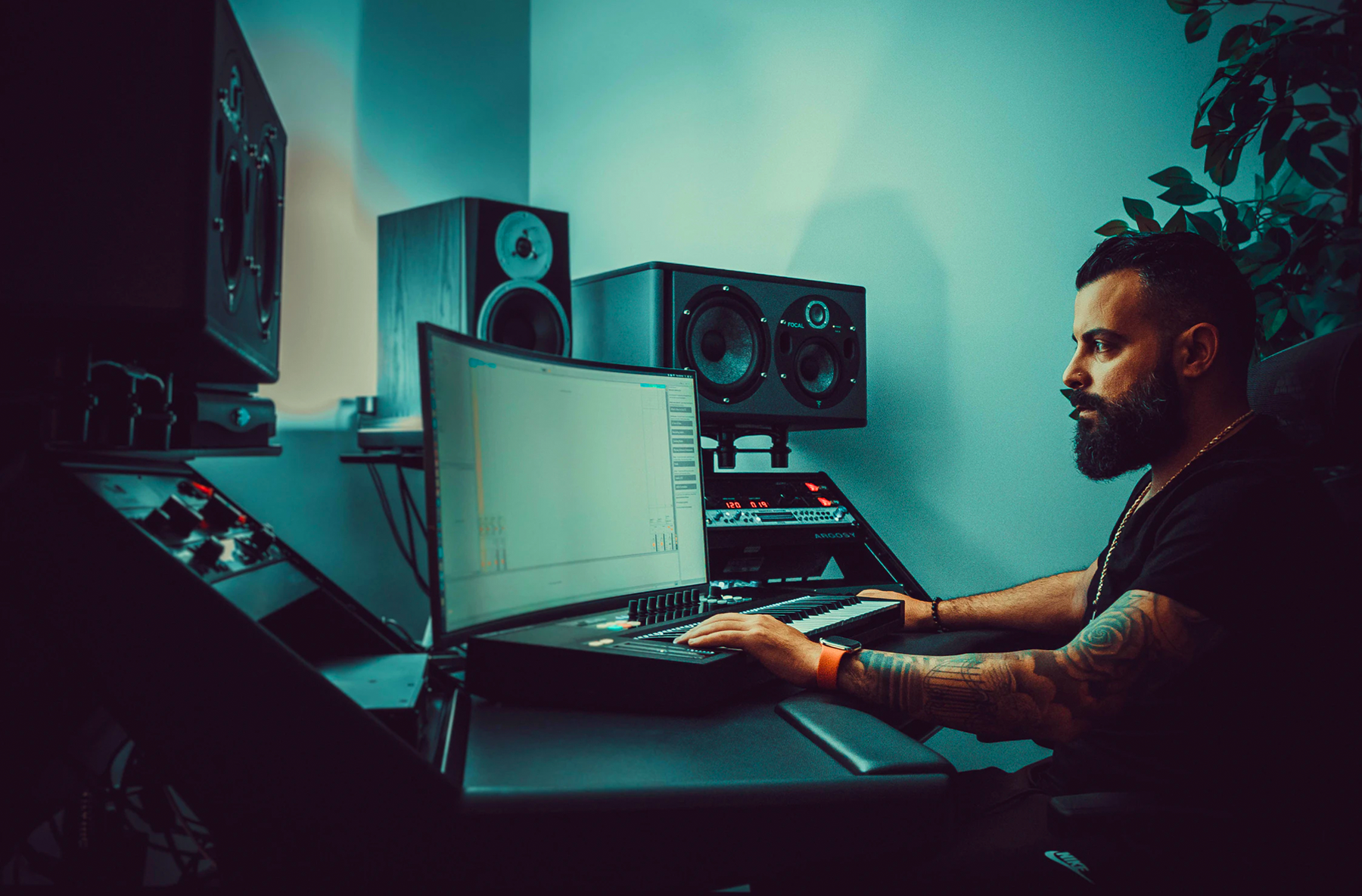 With 12 years of development behind our online school, a state-of-the-art Virtual Learning Environment (VLE) and world-class, expert lecturers providing 1-2-1 sessions, live masterclasses, feedback sessions and more, we are well equipped to deliver the Point Blank experience to or students wherever they are, in class, at home, online.
All of our student and applicant support services are also available remotely and our dedicated team of teaching and support staff are always on hand to advise students and applicants alike.
Whatever happens over the coming weeks, we are committed to providing an excellent educational experience for all students whether at home, online or on campus.
If you're thinking about booking a course at our London or LA Schools, speak to our team by emailing admissions@pointblankmusicschool.com or calling UK: 0044 (0) 20 7729 4884 or USA (323) 282-7660.
Also, like other sectors of the music industry, we are keen to find ways that we can continue to help passionate musicians flourish, especially during this time of uncertainty, so are offering 25% off of all of our practical online Music Production, Sound Engineering and DJing courses when using the code ONLINE25 until April 6th.
Visit our website for more information on our London, LA or online courses.
For regular updates and safety tips from Point Blank relating to the Coronavirus, visit: https://www.pointblankmusicschool.com/coronavirus
Stay safe – the Point Blank team.
Register to Access Free Courses, Plugins, Projects, Samples & More
When you register with Point Blank, you access an array of free sounds, plugins, online course samples, access to our social network Plugged In and much more! Simply register below and visit our Free Stuff page to get your hands on a range of exclusive music-making tools and tutorials provided by the team. Fill your boots!