Point Blank and Dirtybird Records have partnered again this year to offer the Dirtybird x Point Blank Equal Opportunity Scholarship, designed to support and give back to the next generation of aspiring music producers. This scholarship opportunity is exclusively for BIPOC who are passionate and driven to begin producing music or further their career in electronic music production. The successful applicant will have all costs covered associated with the Music Production Certificate (Online), a fully-remote distance education program.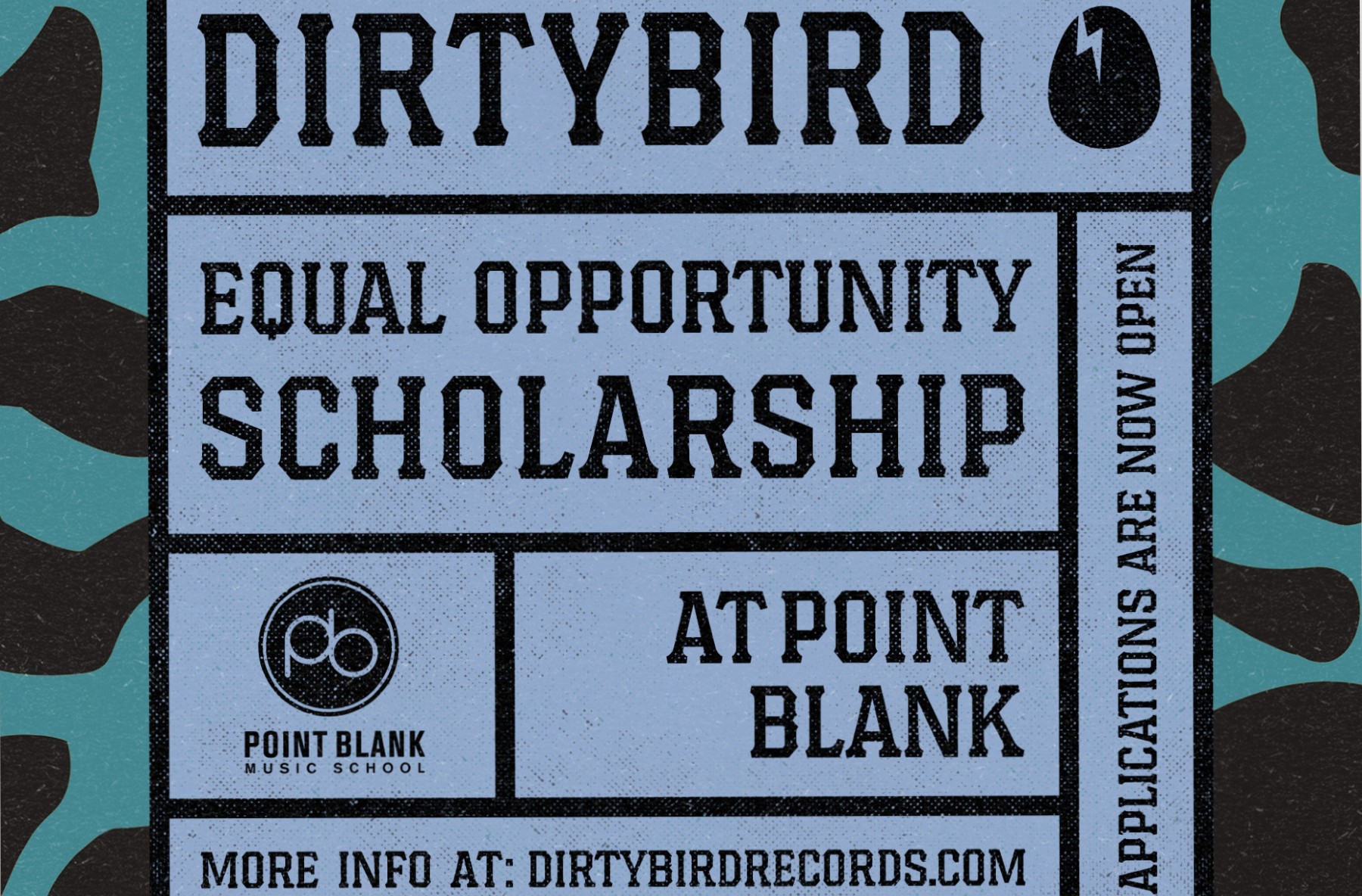 Founded in 2005 by the charismatic DJ Claude VonStroke, Dirtybird Records is an absolute powerhouse in the world of electronic music, known for its infectious beats and funky vibes. This San Francisco-based label has been taking the music scene by storm, with its roots deeply embedded in the underground house and techno scene, Dirtybird quickly gained a cult-like following, attracting ravers and music enthusiasts from all walks of life. What sets Dirtybird apart is its ability to infuse humor into its tracks, creating a fun and carefree atmosphere that is unmatched. Keeping that same energy as the basis, through a collaborative effort, Dirtybird and Point Blank established this scholarship to foster diversity in dance music while providing education in music production for all individuals.
Unlock your potential with the Equal Opportunity Scholarship, covering all costs associated with the Music Production Certificate (Online). This 6-month program is a gateway for students to acquire the essential skills required for writing and producing music at a professional caliber. Point Blank's virtual classroom, supplemented by individualized 1-2-1 review sessions and a vibrant student community, promises an enriching educational journey regardless of geographical constraints. Furthermore, Dirtybird steps in with valuable mentorship in marketing, branding, and career development, complemented by gear grants for recipients of the scholarship.
How to Apply
The scholarship winner will be announced prior to the start of our next term, beginning on October 2. Complete and submit your application on the Dirtybird website by September 15. Applicants must be 18 years of age or older and possess a high school diploma or the equivalent. Due to the volume of applicants, not all applicants will receive a response. If you have been selected to interview for the scholarship, you will be contacted directly by Dirtybird.
Good luck!
Register to Access Free Courses, Plugins, Projects, Samples & More
When you register with Point Blank, you access an array of free sounds, plugins, online course samples and much more! Simply register below and visit our Free Stuff page to get your hands on a range of exclusive music-making tools and tutorials provided by the team. Fill your boots!