If you're passionate about music production and considering a career in the industry, you might be wondering which path to take. At Point Blank Music School, we offer three distinct BA (Hons) Music Production degree courses: Sound Engineering, DJ Performance, and Vocal Performance. Each course is designed to equip you with the skills and knowledge you need to excel in your chosen field. They're also available in a 3 year degree and also an accelerated 2 year version. But how do you know which one is right for you? Let's break it down.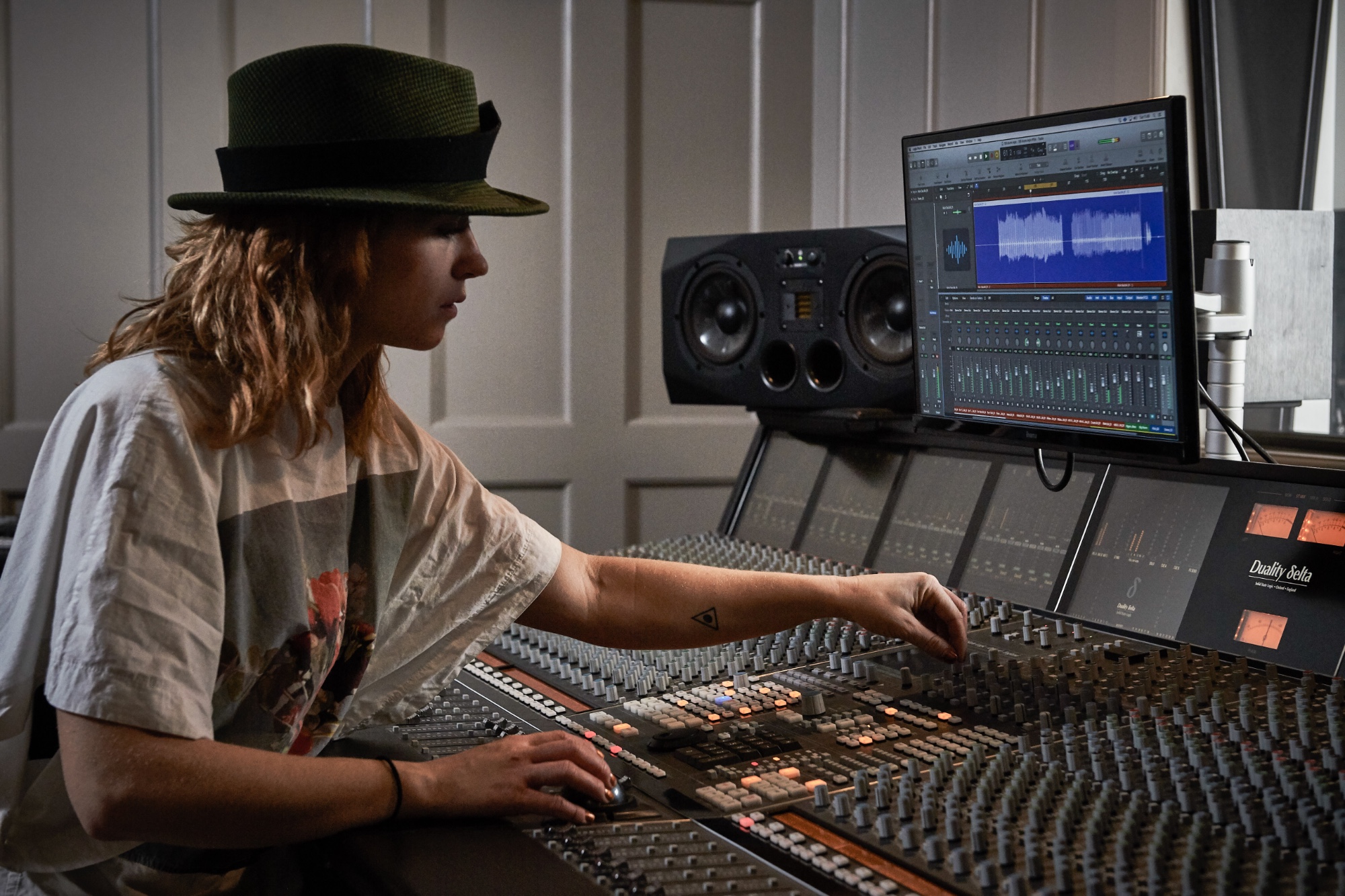 If you're fascinated by the technical aspects of music and enjoy working behind the scenes, the Music Production & Sound Engineering course could be your perfect match. This course is designed for those who want to shape the sound of music tracks and produce both music for themselves and professional artists. You'll learn about music production, mixing, mastering, sound design, among other topics. This course is ideal for those who want to work in recording studios or for those who want to record and produce their own music.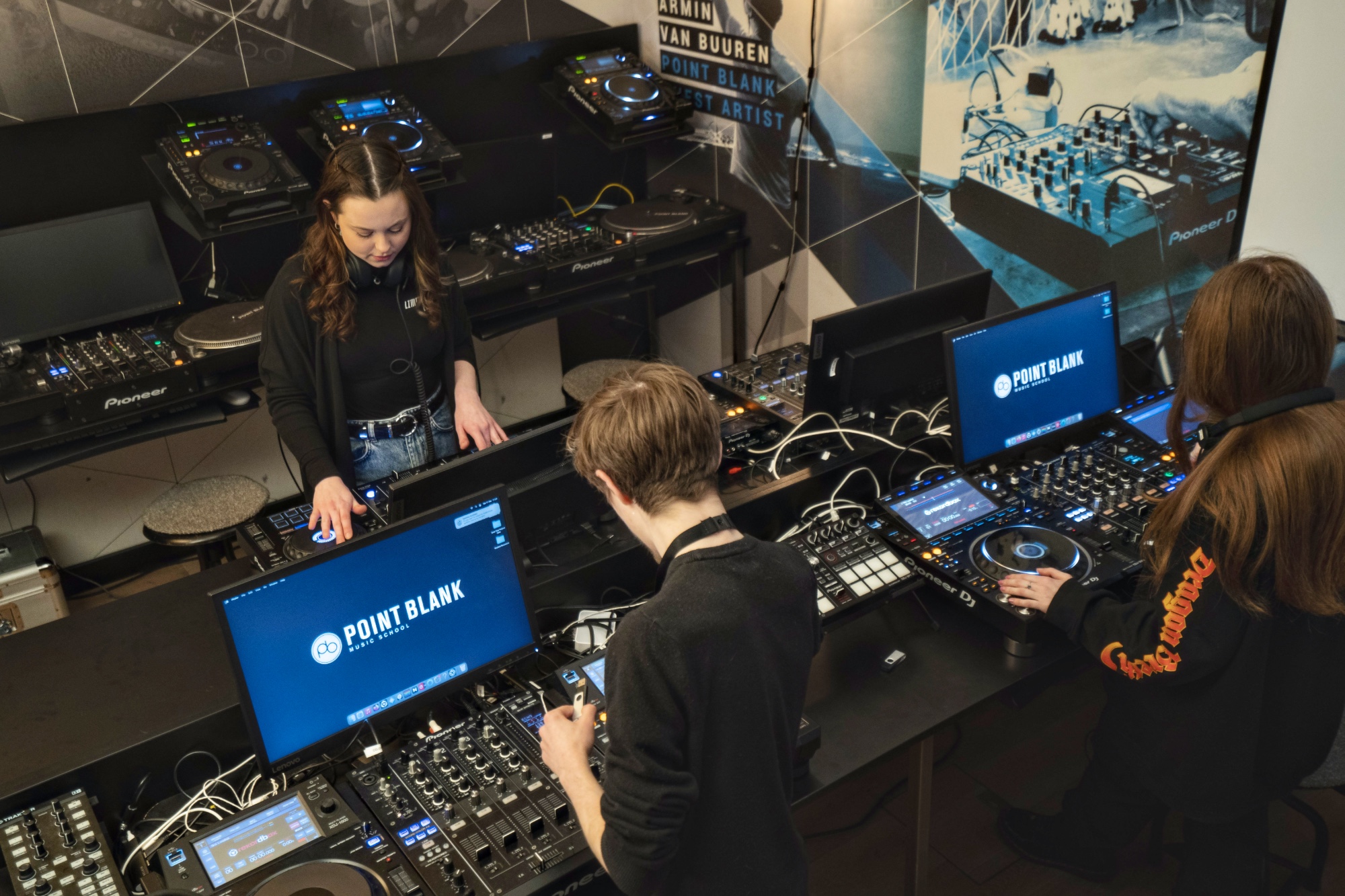 If you love the thrill of live performance and want to learn how to create seamless music mixes, the Music Production & DJ Performance course might be the one for you. This course covers music production and DJ skills, teaching you how to mix tracks, perform live, and understand the music business. You'll also learn about live sound engineering, giving you the skills to manage your own performances. This course is perfect for those who dream of performing in clubs, festivals, or radio stations, or for those who want to produce and perform their own music.

If you're a singer who wants to take control of your music, the Music Production & Vocal Performance course could be your ideal choice. This course combines music production with vocal performance and songwriting, allowing you to develop your voice while also learning how to produce your own tracks. You'll learn about vocal techniques, songwriting, music production, and the music business. This course is designed for those who want to be both in front of the microphone, creating and performing their own music.
All three degree courses are full-time. They are designed to provide students with the skills and knowledge they need to succeed in the music industry. The courses are taught by industry professionals who have worked with major artists such as Dido, Oasis, Gwen Stefani and and include hands-on experience with professional-grade equipment such as our SSL Duality Delta mixing desk, Neumann microphones and Pioneer DJ decks. Students also have the opportunity to network with industry professionals, collaborate with their talented classmates and gain real-world experience through internships and work placements through our vast Point Blank network.
The best course for you depends on your interests and career goals. If you're still unsure, remember that all three courses provide a solid foundation in music production, giving you the flexibility to explore different career paths in the music industry. And if that isn't enough, take a look at all of our London university degree offerings, as we're sure there's the perfect music degree for you. At Point Blank Music School, we're committed to helping you find your path and equipping you with the skills to succeed. Feel free to contact our admissions team at admissions@pointblankmusicschool.com for more details. Otherwise, we look forward to welcoming you to the Point Blank community!
Register to Access Free Courses, Plugins, Projects, Samples & More
When you register with Point Blank, you access an array of free sounds, plugins, online course samples and much more! Simply register below and visit our Free Stuff page to get your hands on a range of exclusive music-making tools and tutorials provided by the team. Fill your boots!