Last October, we hosted Dub specialist Mike Pelanconi, aka Prince Fatty, for a masterclass at our Orsman Road studio complex. As well as making use of our 48 Channel SSL Duality Delta mixing console, Mike brought some of his own equipment with him, demonstrating some of the sonic differences between digital delays, tape echoes, spring reverbs and filters.
Starting his career at 16 working with jingles for a small radio studio in Brighton, Pelanconi quickly learnt that the reel to reel tape machines he was using could be used for much more than just recording, and he began to experiment with 2-inch tape – manipulating it to achieve the effects he wanted. He took this a step further later down the line, recalling being shouted at for using expensive condenser mics on hi-hats or 414s around the toms when setting up sound for drums. This element of thinking outside of the box is something Mike champions, and he stresses the importance of finding and developing your own signature sound. Since his days at the Brighton studio, Prince Fatty has worked with the likes of Gregory Isaacs, The Pharcyde and A Tribe Called Quest to name a few, as well as touring around the world.
In the masterclass hosted for our students at Point Blank in London, Pelanconi shares some invaluable tips and techniques to apply to your productions, including experimenting with delay, reverb, phase and tape machines as well as working and being creative with analogue equipment. He discusses the importance of creating space and ambience in the mix and gives some sound advice on setting up your own studio space to help achieve this. Watch the video above for the full masterclass and don't forget to subscribe to our YouTube channel for more tutorials, workshops and interviews.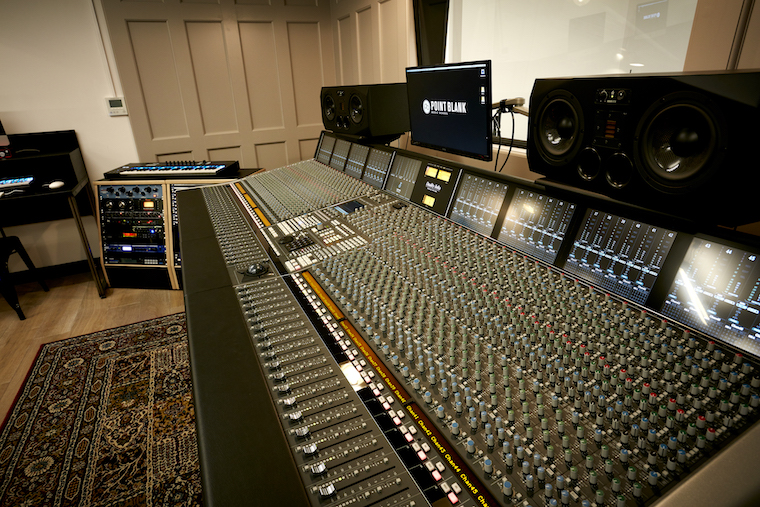 If you're interested in learning more production and mixing techniques, we cover all of this and more on our BA (Hons) Music Production & Sound Engineering Degree. You'll have the opportunity to work on the 48 Channel SSL Duality Delta mixing console seen in the above video and will be taught by our expert instructors on one of the most comprehensive music courses available. To book a tour, visit the contact page on our website to get in touch with us. We also offer an online alternative, in the form of our new online BA (Hons) Music Production & Sound Engineering Degree. We are also currently offering a huge 20% off online courses until March 31st, so make sure you enrol soon!
Register to Access Free Courses, Plugins, Projects, Samples & More
If you register with Point Blank, you can access an array of free sounds, plugins, online course samples and much more! Simply register below and visit our Free Stuff page to get your hands on a range of exclusive music-making tools and tutorials provided by the team. Fill your boots!