Although the quality and individuality of your music are highly important, learning how to develop yourself as an artist is key to success in the music industry. Some musicians like to work with a manager to help them do this but it's not always essential. Want an online crash course in artist development? head here.
We recently spoke to Nathan Burroughs, an industry vet who's worked as a former music buyer, booking agent and DJ with over 20 years experience performing in the UK and Ibiza, and Pete Gooding, a Cafe Mambo Ibiza resident DJ for 20 years, a music writer for DJ Mag and remixer for Justin Timberlake, Beyonce and Lady Gaga, about the most important things an emerging artist can do to develop their profile. As professionals who've helped develop the likes of The Ivy, The Alchemist, Themba and over 15,000 DJ and live music residency bookings, it would be wise to take note of what they have to say.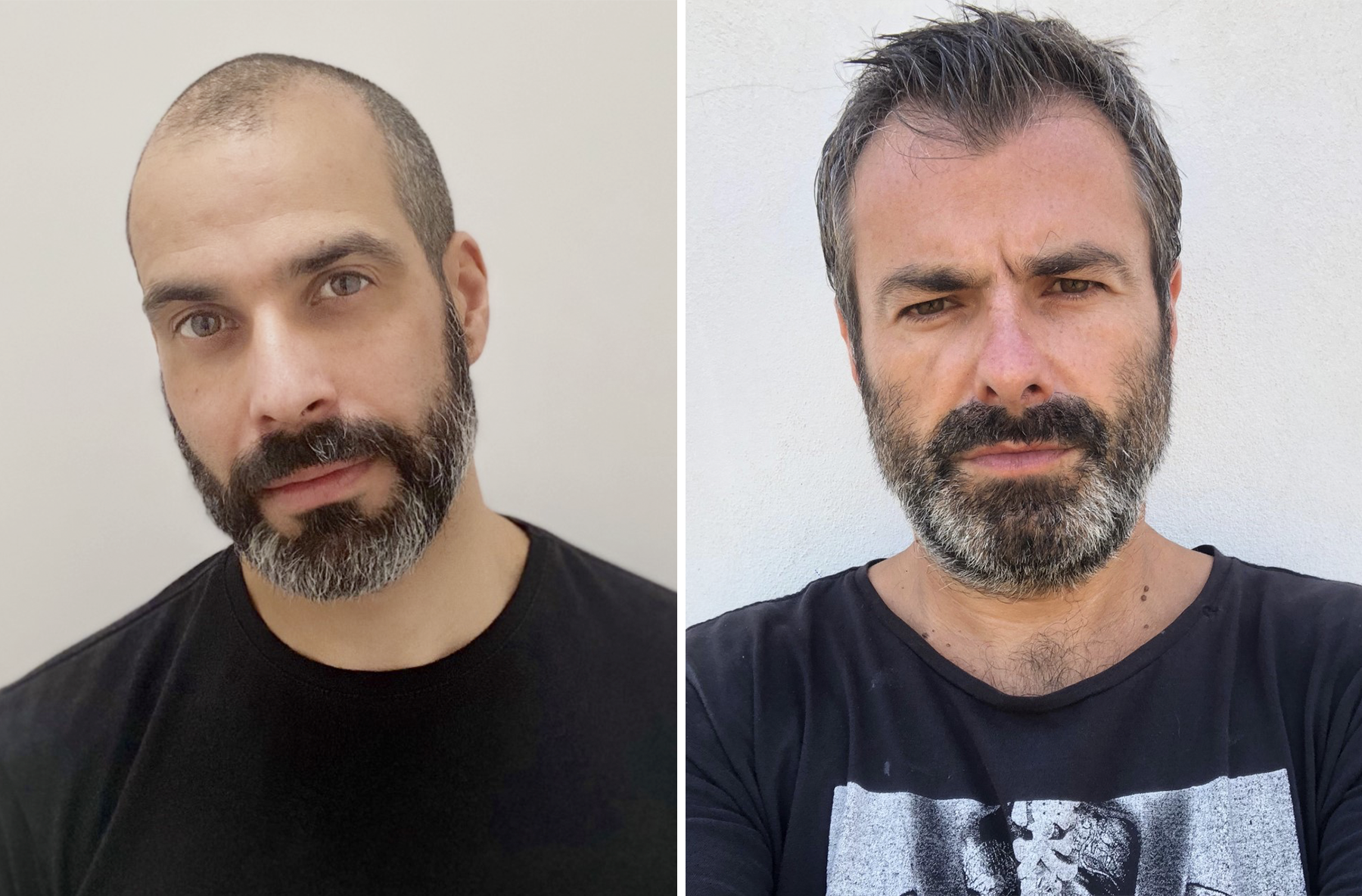 Nathan Burroughs & Pete Gooding of CUE
In addition to dropping some useful tips about artist development, we've joined forces with Nathan Burroughs and Pete Gooding aka CUE, an artist development company, to help run an online course focussed on just this. The 3-month Artist Development course will provide you with the skills and knowledge to increase your chances of making an impact on the industry. This intensive programme will push your creative thinking ten-fold and help define you as an artist. Find out more about this online course here and follow on below for our essential artist development tips.
Could you tell us a little bit about your background in the music industry?
Collectively, the CUE team have 50 years of experience in the music industry. We specialise in multiple areas, including artist development, management, booking agencies, DJing, music production, A&R, record label management, licensing, music journalism, record deals, marketing and brand strategy.
What do you look for in a new artist you're hoping to develop?
We look for artists who are totally committed to building their careers. They need to be very passionate and driven as it's a lot of hard work.
What kind of opportunities should new artists be looking for?
New artists should give serious thought on how to stand out in today's competitive market. It's wise to be on the lookout for opportunities to develop beyond production and DJing. Acquiring the tools and strategies needed to define your own sound, image and how to market this authentically can be invaluable in increasing your chances of breaking through.
What's a common mistake that new artists make when starting their career?
Over the years we have seen many new artists not taking the time to really define who they are before presenting themselves to the market. We recommend new artists understand the importance of creating the whole package, to put in the groundwork, be patient and have a defined plan for the launch of their music career.
What's something small a new artist can do to raise their profile in a big way?
There are no shortcuts to success. New artists should take a small step forward every day, whether that's trying a new production tip they found in a tutorial, setting smart goals, releasing a mix or performing gigs.
How important is it for an artist to build a brand around their image?
In today's market, it's clear to see that building a 360-degree brand around your sound, image and story as an artist is crucial. It's vital for being seen and noticed by key people in the industry and potential fanbase. Good branding projects an artist's individual story, style, personality and aligns with their sound and overall message.
For an artist who is on a budget, what are some easy steps they can take to kickstart their career?
We are blessed in 2020 with so much support through technology. Once you are armed with a laptop and have taken the time to understand your market, reach out to the community you want to work in and network, look to develop mentor relationships and continue educating yourself.
Are there any artists, in particular, you would say have had a unique and interesting journey which newcomers should take note of?
Over the last 10 years, we have had experience developing and managing over 300 new artists and DJs. We can say with confidence that everyone has a unique story and journey. If this story is understood and well presented, we believe that newcomers can create music and an image that is true to them. It's clear that some of the most recent successes in the last 18 months, such as Fisher, Peggy Gou, Charlotte De Witte and Solardo, have achieved their goals for different reasons. Some are more performance and personality-driven, some more image-based and some music – the journey for everyone is different, which is the basis of what we teach.
How did the Artist Development Course collaboration with PB come about?
Over the past three years, the CUE team have been creating the artist development course which grew organically after managing and developing artists one to one for eight years. The course is designed to push creative thinking and is packed full of self-management and development tools. We believe that this knowledge should be shared to help and develop as many people as possible. There was an instant synergy when we first met with Point Blank, we are all extremely passionate about passing on skills and ensuring opportunities for students are tangible. We have a shared vision, which led to us bringing this course to life and to a whole new community.
What does the course cover / why should someone take this course?
If you are looking to establish a career as a DJ/producer/artist and want to define your sound, image and brand to set yourself apart then this course is for you. The CUE team will guide you through an in-depth and practical analysis of your uniqueness and how to utilise and present this. You will also have access to the exclusive video interview library from leading experts across all areas of the music industry to help guide you through the programme. Gain key insights and advice from the likes of Pete Tong, David Holmes, Danny Howard, Jay Pidgeon – manager of Claptone, Sam Devine from Defected and many more.
What are the outcomes of the course – how will students benefit from it in real terms?
Stand out and breakthrough – these goals require uniqueness, guidance and strategy and this course helps you action this. Delve into who you are as an artist and obtain a clearer vision of how to authentically project this to the world through your music and brand. In short, increase your chances of success.
So, if you're interested in learning some key industry secrets and developing yourself as an artist be sure to sign up to our collaborative course with CUE. Take charge of your music career by heading here.
Register to Access Free Courses, Plugins, Projects, Samples & More
When you register with Point Blank, you access an array of free sounds, plugins, online course samples and much more! Simply register below and visit our Free Stuff page to get your hands on a range of exclusive music-making tools and tutorials provided by the team. Fill your boots!