When you become a member of the Point Blank family, you unlock a wealth of resources that boost your creativity, inspiration and skills. Our facilities and opportunities are always evolving with our students' needs at the forefront so be sure to check out our London, Online and LA courses. Below, see just some of the exclusive features available to students at Point Blank Music School.
If you're interested in learning the ins and outs of music production, DJing, Singing and Songwriting, Radio Broadcasting, Music Business and more we can help. We're currently offering 25% off selected online and LA courses until 15th June using the codes ONLINE25 and LA25. Additionally, if you'd like to study with us in London via Virtual Classroom if you sign up by 15th June you'll receive a free extra module worth £1,995.
Studio Lab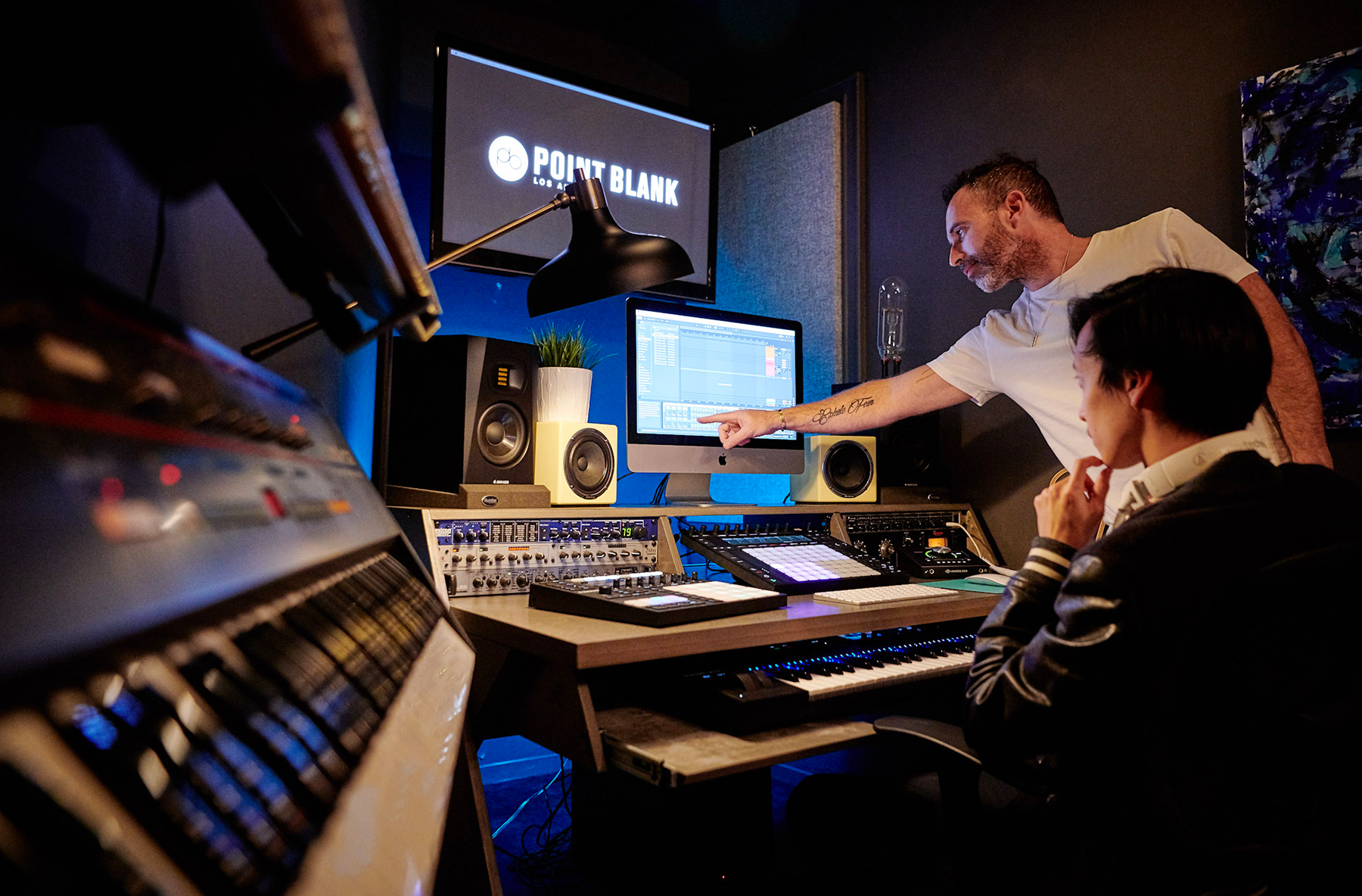 We know that students enjoy studio/private practice time on campus supported by our Studio Assistants, so we are providing the same service remotely with Studio Lab Time. Get support on all elements of production including:
Setting up gear/DAW
DAW/Software usage
Composition techniques
Structure and arrangement
Mixing/balancing/bouncedown
Mastering
This is personal, supported Studio Lab Time. Students can book a session with a Studio Lab Assistant via the VLE. Sessions can be booked in one hour blocks but can run longer than this subject to availability. In addition, we are working closely with industry partners to provide you with the best software to use whilst studying at home. This is, of course, an add on to the usual exclusive discounts and offers we provide. We keep you updated via regular student newsletters.
Guest Appearances, Deconstructions, Performances & Socials
Extra Events and Services
It's more important than ever to stay connected with each other and we continue to provide a range of extra-curricular virtual activities for you including:
Virtual masterclasses
Online track deconstructions
Web-based skills workshops
Live-streamed DJ and performance sets
Remote wellbeing activities and student socials
Students can also access careers and employability, A&R mentoring and industry opportunities via virtual 1-2-1s, meetups and workshops by emailing support[at]pointblankmusicschool.com.
Wellbeing Support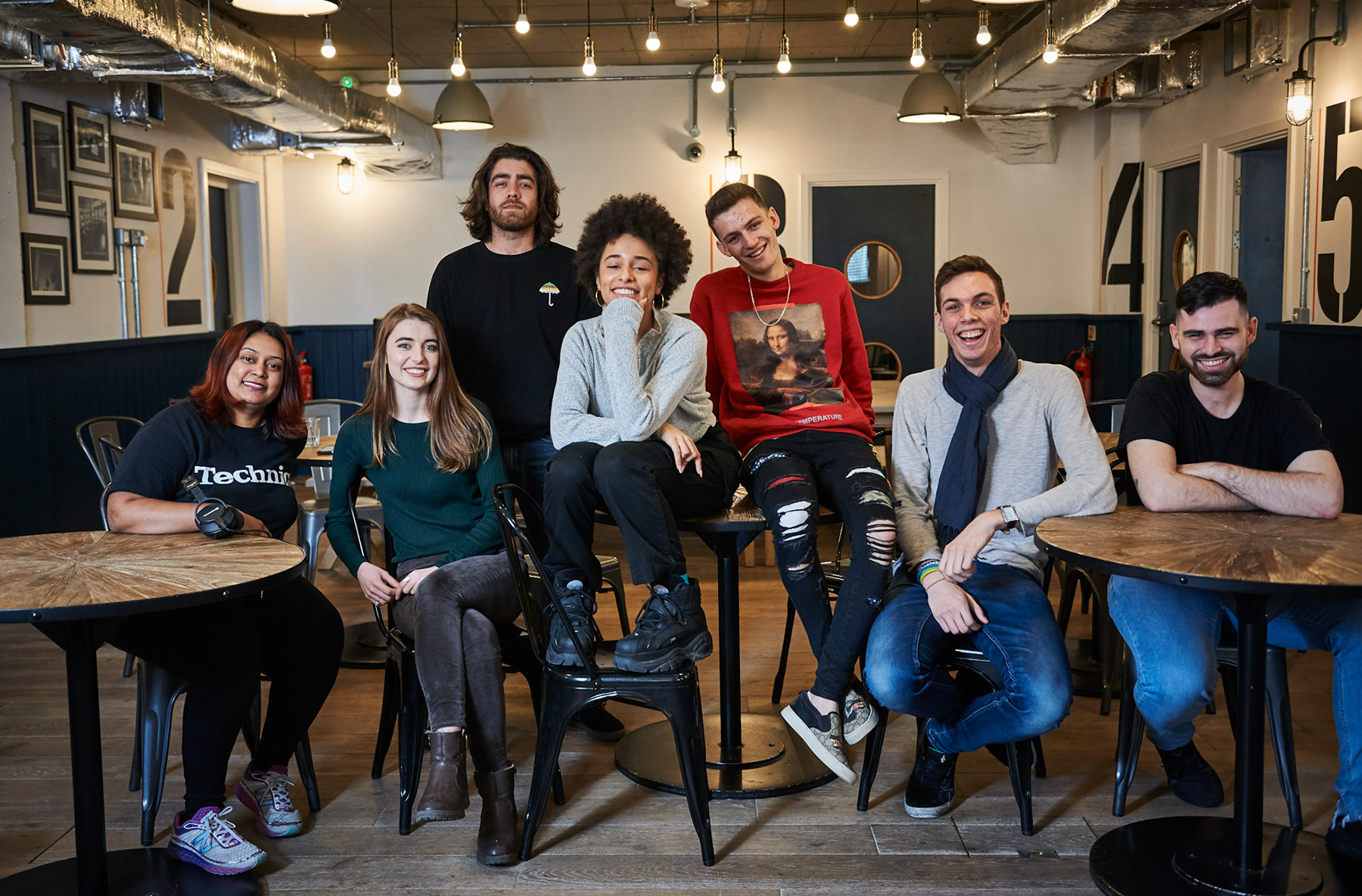 Counselling & Mental Health Awareness
We provide a full suite of Student Services, Wellbeing and Counselling to offer advice, guidance and support to all our students. If you're struggling with anxiety, stress, need advice or just someone to talk to, contact us – see bottom of this page – and we can help. We also arrange Virtual Hang-outs which provide a space for our students to connect with Point Blank friends and other students. These informal events help keep boredom at bay. In addition to the support offered by the School, there are a range of apps and online resources available to students free of charge to help ensure mental, emotional and physical wellbeing. At the end of the day, we are here to support our students throughout their studies with us. We are proud to be ahead of the game when it comes to virtual course delivery, student experience, online community and technical innovation.
We hope you will choose to join us at Point Blank and we will be here to help you navigate through this difficult time. If you have any questions or would like to discuss anything mentioned above, please get in touch.
Register to Access Free Courses, Plugins, Projects, Samples & More
When you register with Point Blank, you access an array of free sounds, plugins, online course samples and much more! Simply register below and visit our Free Stuff page to get your hands on a range of exclusive music-making tools and tutorials provided by the team. Fill your boots!