Modern Funktion, based in London, is an eclectic events brand weaving together the best of Disco, UKG, House, Tech, and DnB. Rooted in the diverse world of electronic music, Modern Funktion is quickly gaining traction as a standout brand in the UK's capital. We had the chance to chat to Filipe Brandao and Dave Backham, two integral members of Modern Funktion, about their thrilling journey from Point Blank students to hosting festival stages for thousands.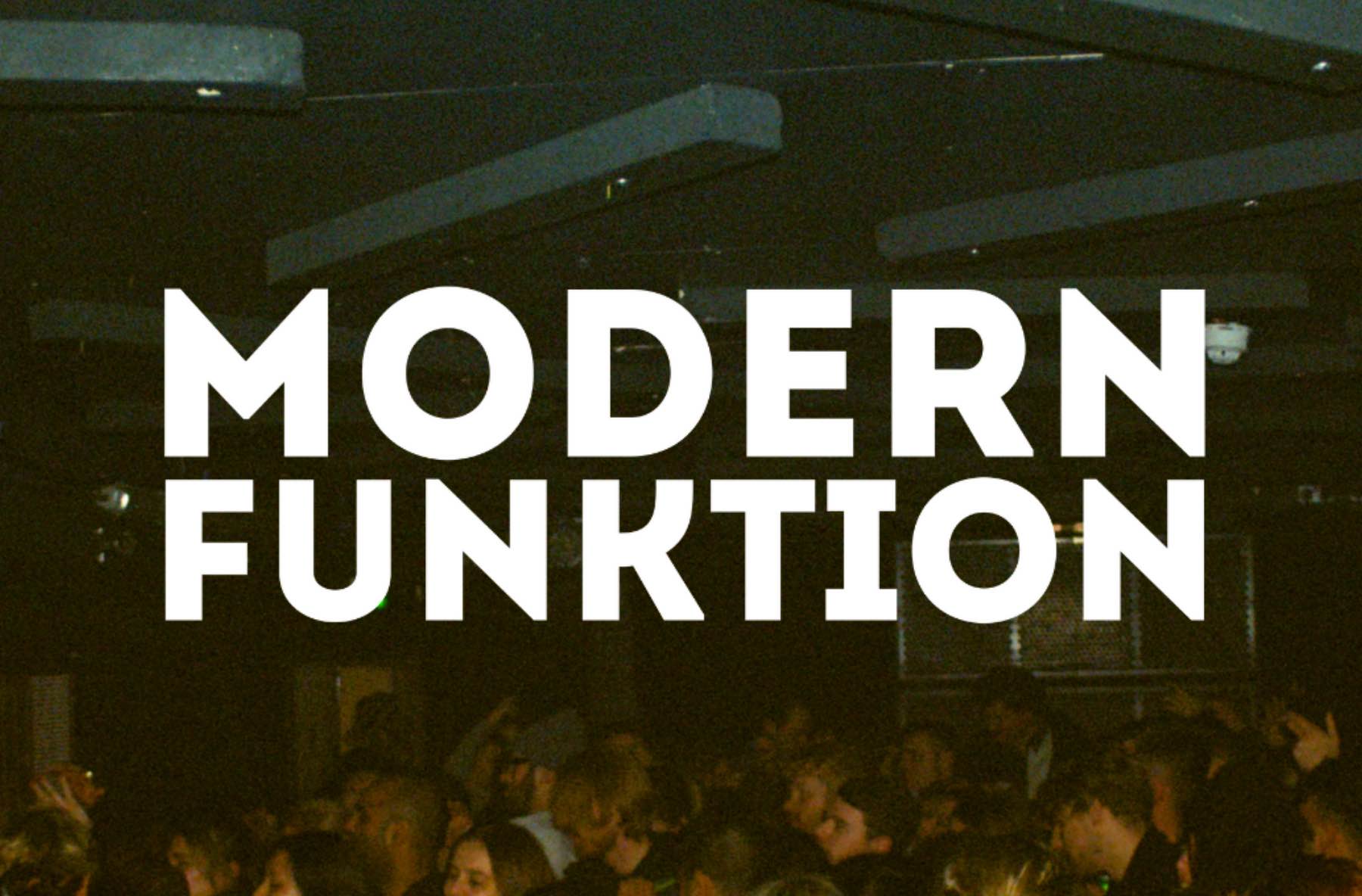 Point Blank: Can you briefly tell us about your journey from being Point Blank students to creating Modern Funktion with your fellow alumni?
Filipe Brandao: We started the journey during COVID when we met at one of the DJ societies gatherings at The Cause, it's been a very incredible journey going from doing 60 capacity sit down events to hosting festival stages for thousands of people
Dave Backham: Just to give some background, I'm a (very) mature online student, previously a DJ (1986-91). I started my studies with Point Blank in 2018 and I've studied most of the DJ/Producer course modules and the DJ courses in Ibiza. I met Filipe through joining the Point Blank DJ Society and attending a talk given by Defected CEO Wes Saunders which he organised, then attending a Modern Funktion event at The Cause which had Melvo Baptiste headlining. I asked Filipe if I could join the business.
PB: What was the inspiration behind the name Modern Funktion?
FB: Honestly don't remember, just remember loads of names being thrown into a generator and that's the one we liked the most.
PB: Can you share some of the key skills or lessons you learnt at Point Blank that have been instrumental in your journey with Modern Funktion?
FB: Networking for sure!
DB: Obviously learning how to DJ on modern equipment helped as it's so different to a couple of turntables and a 2-channel mixer – as in 1991 – but also the marketing, promotion & social media side of the industry is something that has been key learning for me.
If you're interested in gaining the same knowledge as Filipe and Dave you can explore our wide range of music production degree courses here, or alternatively, the Music Industry Management course we offer for if you're looking to to build a brand like Modern Funktion or scout the next superstar.
PB: How did the opportunity to play at Dream Valley and Westival music festivals come about?
FB: It came from networking and a run of sold-out events, which attracted attention from those festivals
DB: Filipe is one of those people who doesn't give up easily. He continually works to build relationships with people who might be able to help us. He has a clear vision for how we can succeed and works tirelessly to make it happen. From my perspective I think we are only being successful now because we have persevered for the past three years having both successful and unsuccessful events. We had one event in London in December in the snow on a day with a rail strike for like 10 people turning up. That hurt us both financially and reputationally, and it would have been easy then to walk away and say let's forget the whole idea. Instead we moved on to organising the next event.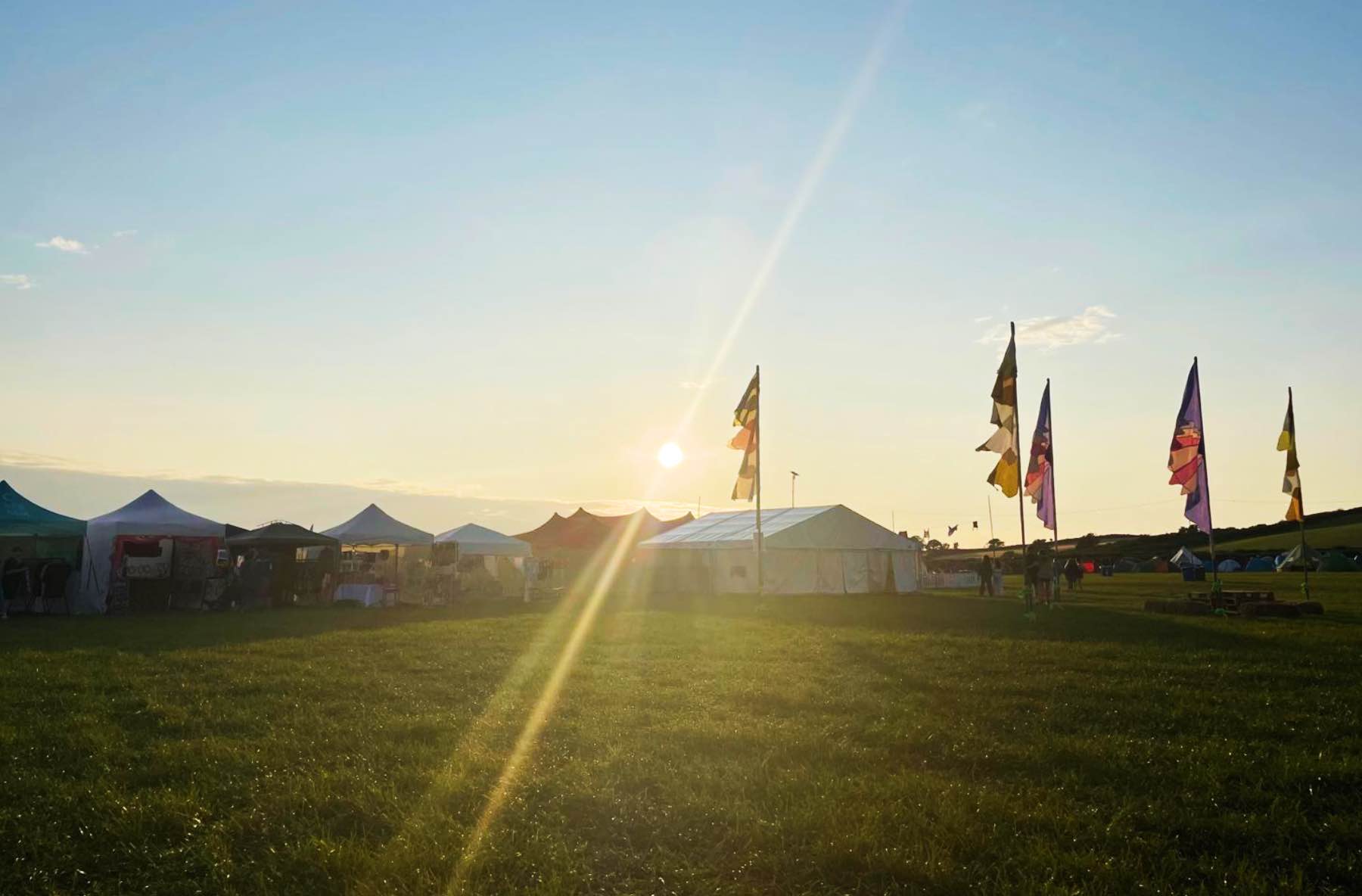 PB: Tell us more about your upcoming performances. How does it feel to be performing alongside big names like Defected and Glitterbox?
FB: We feel truly honoured to be sharing a festival with brands that inspired our journey.
DB: For me discovering Glitterbox in 2018 reminded me I had a passion for Disco and wanted to be a DJ again. We launched Funk District 18 months ago to be our own House/Disco party event and we plan to run those regularly, hopefully with a residency somewhere.
PB: How has your brand evolved since you first started, and what is your vision for the future of Modern Funktion?
FB: We went from sit down events without really knowing what to do to now running a very successful party and selling out back-to-back shows in London. We all hope this becomes our full-time job in the near future.
DB: It won't be a full-time job for me as I already have one – but I want to DJ and maybe produce a few tracks for release on our record label.
PB: Can you share a memorable experience or milestone in your journey with Modern Funktion so far?
FB: When we were given the opportunity to book Chase & Status for our collab party with The Cause and Motive Hunter, that was a moment where we really saw a big potential within the brand.
DB: Playing at Westival was the moment for me. When I DJ'd before it had been in bars & clubs so doing a festival was particularly special.
PB: Lastly, what advice would you give to a brand-new Point Blank student looking to find success in the music industry?
FB: Network, it's the most powerful tool in the industry, it's all about who you know…
DB: Filipe is modest – its also a lot about dedication and hard work. We have worked hard to create our opportunities and have had to be patient. Most people's first response when we ask for something is "No". We have had to wait for them to come back with "Could you?".  I think a lot of opportunities have come our way because we have stayed active – we've been regularly seen doing what we do. That has given us the opportunity to do it on a bigger scale
Inspired to make a name in the music industry like Modern Funktion? With Point Blank, you can learn and hone the essential skills needed in the industry. Explore degree courses like Music Production and DJ Performance or Music Production and Sound Engineering. It's not to late to enroll now through Clearing.
Register to Access Free Courses, Plugins, Projects, Samples & More
When you register with Point Blank, you access an array of free sounds, plugins, online course samples and much more! Simply register below and visit our Free Stuff page to get your hands on a range of exclusive music-making tools and tutorials provided by the team. Fill your boots!