When it comes to the world of pop music, one city stands out as an unrivaled hub of creativity and innovation. With its eternal sunshine, breathtaking landscapes, and an irresistible energy, Los Angeles has undeniably played a pivotal role in shaping the sound of pop music, and also why it's home to Point Blank L.A. Let's take a journey through the vibrant streets of L.A. and explore the diverse artists, iconic songs, and unique sonic elements that have made this city an influential force in the pop music landscape.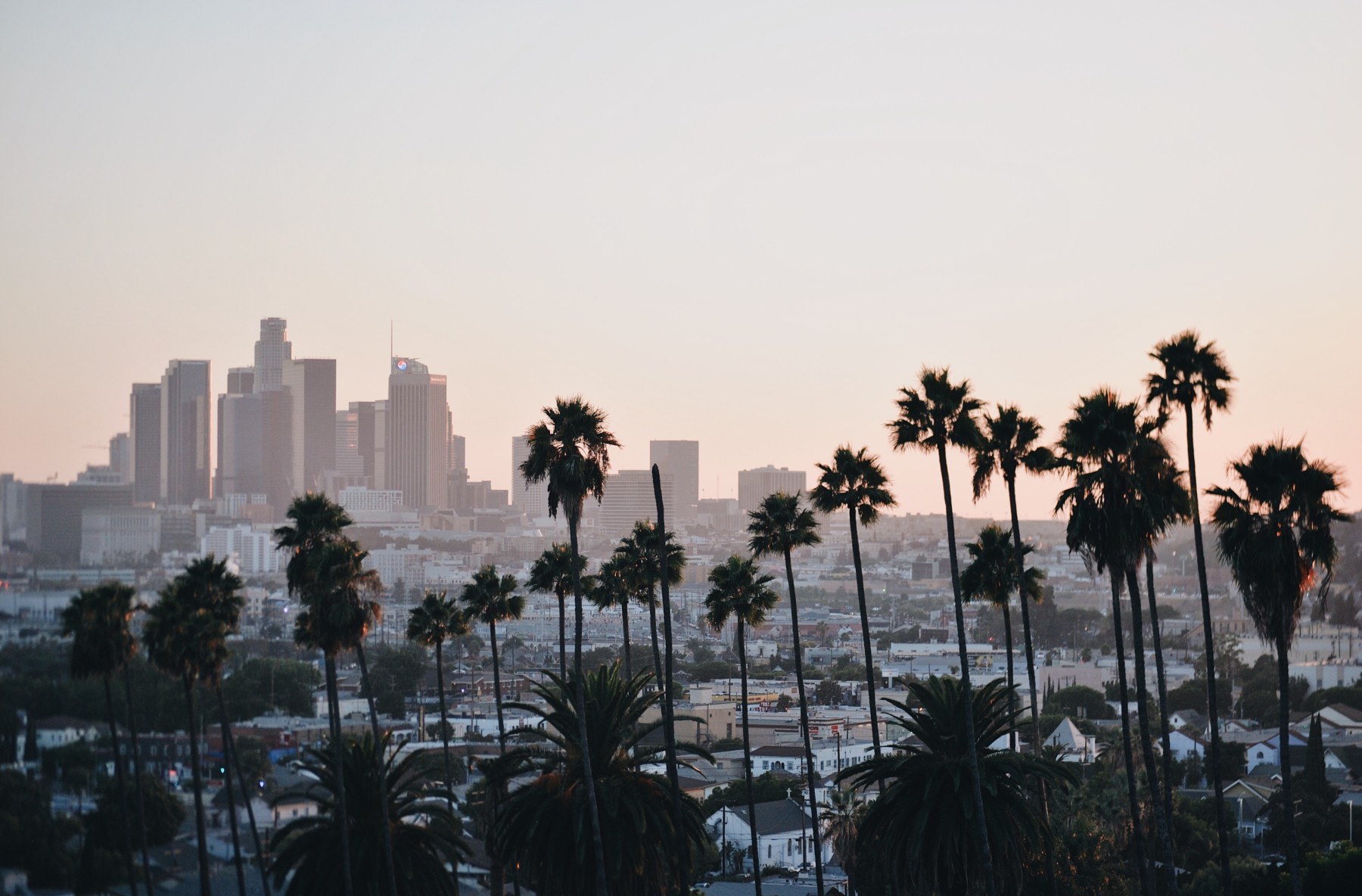 1. The Birth of the Vibrant L.A. Sound
It was in the 1960s that Los Angeles provided a fertile playground for a musical transformation that would forever alter the course of pop music. Bands like The Beach Boys captured the essence of coastal living, with unforgettable hits such as "Good Vibrations" and "California Girls." The combination of rich vocal harmonies, infectious melodies, and lyrics that painted a sunny picture of the city made their music an anthem for the L.A. lifestyle.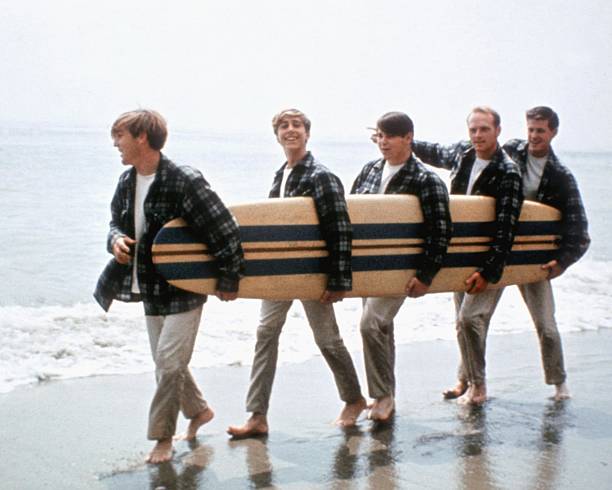 2. The Laurel Canyon Revolution
As the 1960s flowed into the 1970s, a new wave of singer-songwriters emerged from the iconic Laurel Canyon. Joni Mitchell, Jackson Browne, and Crosby, Stills & Nash (and Young) crafted timeless classics such as "Big Yellow Taxi," "Running on Empty," and "Suite: Judy Blue Eyes." These artists focused on storytelling, introspection, and finding artistic expression within the hills of L.A., creating a laid-back and poetic sound that resonated deeply with a generation.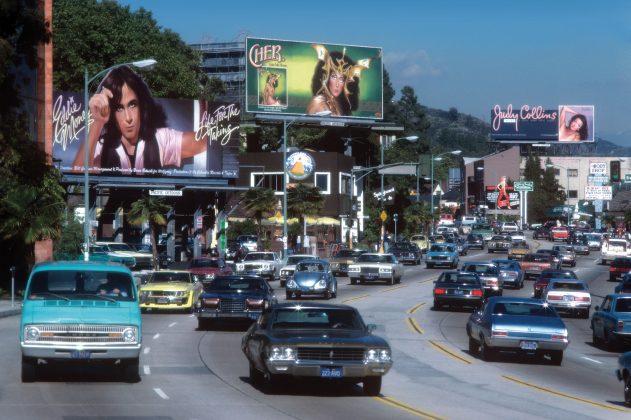 3. The Sunset Strip Era
The colorful and flamboyant 1980s brought forth a new era of pop music from the electric avenues of the Sunset Strip. Hair metal bands like Guns N' Roses stormed onto the scene with their raw and energetic sound, epitomized by the iconic "Sweet Child o' Mine." Meanwhile, pop sensations like The Bangles and The Go-Go's paved the way for female-driven rock anthems such as "Walk Like an Egyptian" and "Our Lips Are Sealed," which celebrated a spirit of fun, independence, and rebellion.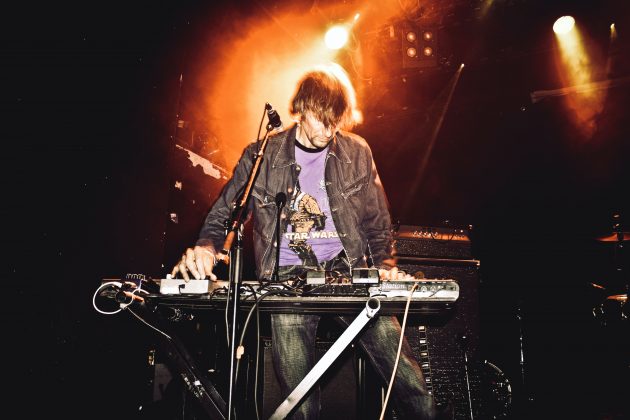 4. The Reign of Synth-Pop
In the 1980s, L.A. became the epicenter of the emerging synth-pop movement. Synthesizers, drum machines, and catchy hooks dominated the airwaves, thanks to bands like Depeche Mode with "Personal Jesus" and Duran Duran with "Rio." This electronic wave transformed the pop music landscape, with artists like The Human League and A Flock of Seagulls embracing the futuristic sound of machines, elevating pop music to new sonic heights.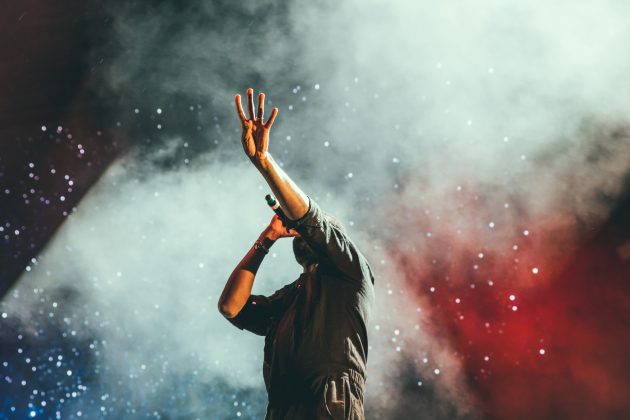 5. The New Millennium: Pop Superstars Emerge
As the new millennium dawned, Los Angeles proved that it remained a hotbed for pop music. Iconic artists such as Britney Spears, Katy Perry, and Lady Gaga rose to fame, each with their distinct style and sound. Britney became synonymous with pulsating dance tracks, including "Toxic," which pushed pop music to its edgiest limits. Katy Perry stormed the charts with powerful pop anthems like "Firework," while Lady Gaga effortlessly blended elements of pop, dance, and theatricality, captivating audiences worldwide with hits like "Bad Romance."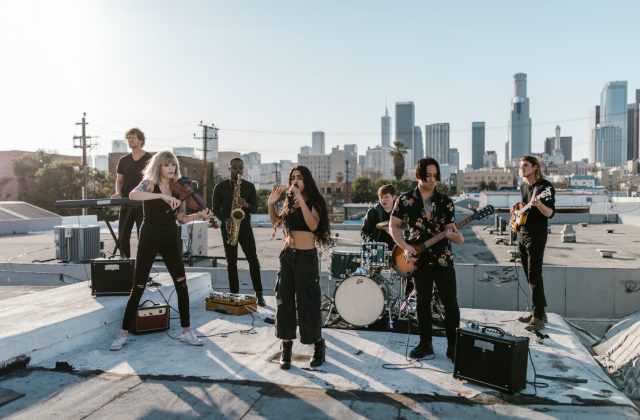 Los Angeles has undeniably shaped the sound of pop music throughout the decades. From the sunny harmonies of The Beach Boys to the rebellious energy of Guns N' Roses, from the introspective tales spun in Laurel Canyon to the futuristic synth-pop revolution, L.A. has continually offered a haven for musical innovation.
Whether you're looking to immerse yourself in the L.A. music scene or create the next pop anthem, Point Blank has you covered. Check out our songwriting, music production, and audio engineering programs at our L.A., London locations, and online today!
Register to Access Free Courses, Plugins, Projects, Samples & More
When you register with Point Blank, you access an array of free sounds, plugins, online course samples and much more! Simply register below and visit our Free Stuff page to get your hands on a range of exclusive music-making tools and tutorials provided by the team. Fill your boots!