We're excited to announce two new additions to the Point Blank Recordings label catalogue; Operation Funk and Kathy Sledge's track 'Could It Be You?' as well as an excellent remix of the song from John "J-C" Carr featuring Rytz.
'Could It Be You?' is an ultra-smooth jam, which features Operation Funk's recognisable disco-inspired grooves accompanied by the legendary Kathy Sledge's silky vocals. Speaking about the track, Kathy Sledge said: "Working with Operation Funk was truly organic. We all met the very same day we wrote this brilliant song. Effortless and magical. I love it!" This one's sure to find its way into numerous DJ sets this summer. Listen below.
The Grammy-nominated Kathy Sledge is best known as the founding member of the iconic Sister Sledge alongside three of her sisters. Achieving international success at the height of the disco era, the trio released countless hits such as 'We Are Family' (Grammy Award-nominated for Best R&B Performance), 'He's The Greatest Dancer', 'Lost In Music', 'My Guy', and 'Thinking Of You'. In 1989, Kathy embarked on a solo career and had several hits including 'Take Me Back To Love Again' which hit No.1 in 1992. Kathy Sledge has collaborated with electronic artists including Robert Miles, Adam Barta, and Aristofreeks.
Dedicated to bringing a unique and new-school take on old-school house and soul from the late 80s and 90s, Operation Funk blend that essence of the legendary era with the sound of tomorrow. Recent graduates of Point Blank music school, Operation Funk met Kathy Sledge through our in-house A&R Director, Kwame Kwaten, who has a wealth of industry contacts. As well as linking the PB graduates up with the iconic soul singer, Kwame and Point Blank were integral in facilitating the production of the song and management of the project. From booking studios and assigning remixers to running PR campaigns around a release, this is an opportunity you can expect to benefit from when working with Point Blank Recordings and attending Point Blank Music School. Stay tuned to see which exciting artists Operation Funk team up with next.
If you can't get enough of 'Could It Be You?', you can stream a brand new remix of the track from John "J-C" Carr featuring Rytz below or on the platform of your choice here.
Kathy Sledge recently caught up with our friends over at DJ Mag to talk about her most treasured and inspiring songs from other artists – as well as her track with Operation Funk. See what she had to say below.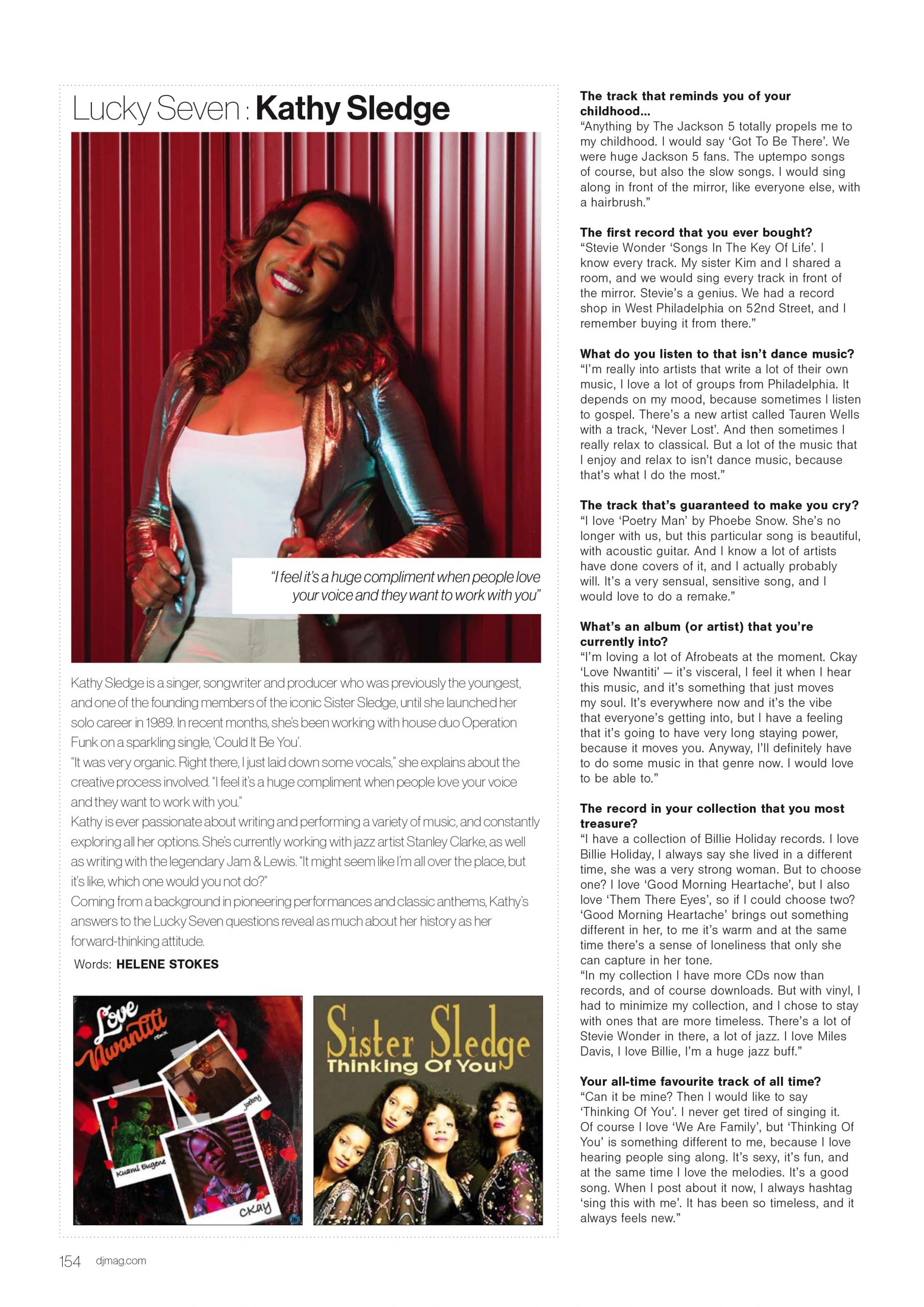 Our A&R Director and head of Ferocious Talent, Kwame Kwaten, is always on the hunt for new exciting emerging artists to join our Point Blank Recordings roster. So, if you think you've got what it takes to have your music signed to Point Blank Recordings be sure to send your demos to hello@pointblankrecordings.com.
If you're interested in learning more about making music in-depth, attending exclusive events with industry professionals and more, be sure to check out our courses in London, Los Angeles and Online. Plus, get 15% off selected London, Online and Los Angeles and Ibiza courses before our offer ends on 2nd May with the code EASTER15.
Register to Access Free Courses, Plugins, Projects, Samples & More
When you register with Point Blank, you access an array of free sounds, plugins, online course samples and much more! Simply register below and visit our Free Stuff page to get your hands on a range of exclusive music-making tools and tutorials provided by the team. Fill your boots!