We're back with another PBLA Open House event at our gorgeous location in the Mack Sennett Studios in Los Angeles. Our LA school will be open to the public from 7:30pm onwards on Wednesday, November 6, giving anyone curious about the school or our classes the chance to get the answers they need, right from the mouths of those who teach them.
At the Open House, you'll be treated to a free Masterclass in Creative Beatmaking from one of our expert teachers, giving you a flavor of what you can expect in our comprehensive, BPPE-approved classes in Los Angeles. On the day of our November 6 Open House, the masterclass will take the form of an exclusive "Beats On The Fly" workshop with LA beat scene pioneer and key Point Blank lecturer, Sweatson Klank. During the event, you'll also be able to take a tour of our home in the famous hundred-year-old Mack Sennett Studios where Charlie Chaplin once filmed, get a look at the state-of-the-art equipment and workstations we use, and ask any questions of our Admissions Team. And did we mention we're giving away a free copy of Ableton Live 10?
All you have to do is RSVP now on Eventbrite to book your place and enter to win the free software. In addition to all this, at this PBLA Open House we will also be hosting a Track Feedback Session, so if you've got a song you'd need help with, or just want to show your stuff to other musicians and industry professionals, we'll be happy to lend an ear and provide feedback.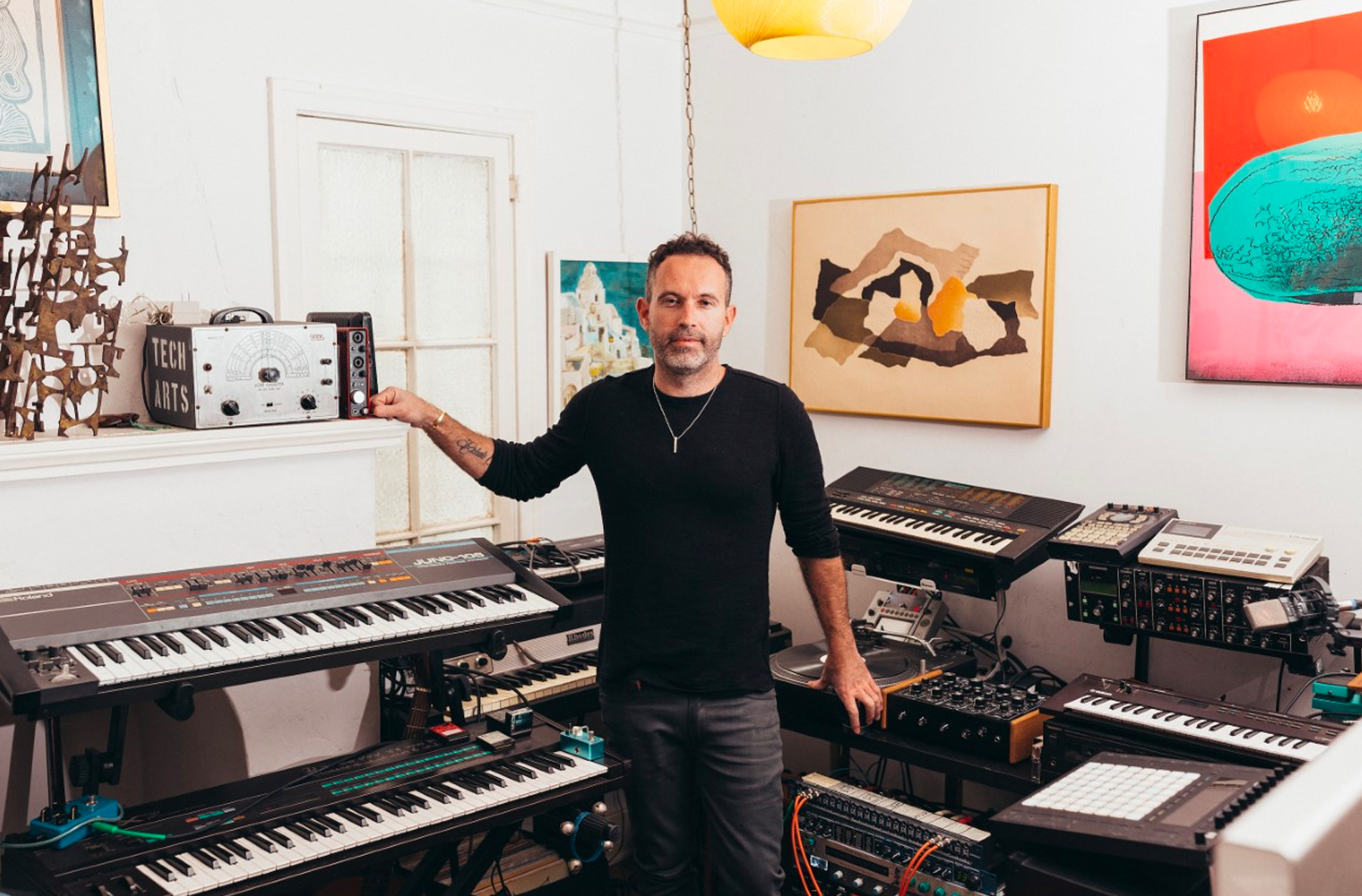 7:30 pm: Arrival at Point Blank
8:00 pm: Introduction of Point Blank by Course Advisor Hart Thorson
8:10 pm: Creative Beat-Making Session in Ableton Live with Sweatson Klank
9:00 pm: Q&A w/ Course Advisor Hart Thorson about Point Blank Courses/Giveaway
Tom Wilson has a wealth of experience in the music industry, having worked on composing music for apps, video games, commercials, television and film and working with brands such as Nike, Puma, Reebok, Novation, Ableton, Native Instruments and more. As Sweatson Klank, he has shared the stage with some incredibly talented musicians, like Mos Def, Just Blaze, Kode 9, Little Dragon and Flying Lotus to name a few and has been called upon as a Music Supervisor, Curator & DJ for some of the leading brands in Entertainment, Film, Fashion and Lifestyle. An LA legend in his own right, Sweatson Klank has releases and remixes on labels like Sony, Warp and Friends of Friends with his sound being championed by Gilles Peterson, Benji B and Mary Anne Hobbs, as well as being a regular feature in the festival scene having played at Coachella, Sonar, Low-End Theory and more. His long-awaited LP 'Fine Lines' dropped via Friends of Friends last year. It's sublime and even features a collaboration with Point Blank graduate Anna Calvo.
Don't forget, to grab a free place at the event, you'll need to RSVP to the Eventbrite page here.
Thinking of joining us at PBLA? We offer a plethora of courses in music production and DJing including our newest and most extensive Music Production & Sound Design Master Diploma programme as well as our DJ/Producer Certificate, Music Production & Sound Design Diploma, Mixing & Mastering Award, Music Production & Composition Award and more. For additional information, contact a course advisor or, if you're in the USA, give us a call on 323 282 7660. If you're calling internationally, use the number +44 20 7729 4884.
Register to Access Free Courses, Plugins, Projects, Samples & More
When you register with Point Blank, you access an array of free sounds, plugins, online course samples, access to our social network Plugged In and much more! Simply register below and visit our Free Stuff page to get your hands on a range of exclusive music-making tools and tutorials provided by the team. Fill your boots!