April was a busy month at Point Blank. Due to popular demand, we opened another course at our Ibiza complex, as well as hosting masterclasses at our London and LA schools. We held sampling events and production/mix competitions, welcomed new tutors, caught up with some PB alumni and had some fantastic new releases on PB Music. Here we run down a few of our highlights from the past month, before getting back to the grinding wheel for what is looking to be an equally busy May!
To see each post in detail, click the corresponding title to be taken through to the page. And for those not already in the know, make sure you're subscribed to our YouTube channel and following us on Facebook and Twitter so you never miss out on our cutting edge content. Now, roll March's highlights reel:
In this exclusive session, MJ Cole gave us a tour of his incredibly well-equipped studio, showing us some of his favourite bits of kit, such as his Rhodes Eighty-Eight – originally owned by Portishead and used on their first album. For the masterclass element – a remix of Rag'n'Bone Man's hit 'Human' – he shows us his creative workflow, touching on everything from chopping the track up for samples, vibing and coming up with ideas to mixing and arrangement. He explains and shows us how he works out a melody on his piano, finding the tonal key he wants to use and his process moving on from there in great detail, all throughout highlighting some of his favourite plugins and how he likes to apply them.
he sun has started to come out here in the UK and what better way to celebrate than to get down to a brand new banger from the PB Music squad. We are delighted to announce the latest addition to the Point Blank Music roster, Oliver Evans aka Revilo and his track 'Hold On.' DJ Pioneer featured this as his 'Track of the Moment' on his KISS FM radio show, which you can check out here, or grab yourself a copy now on Juno, iTunes and Spotify.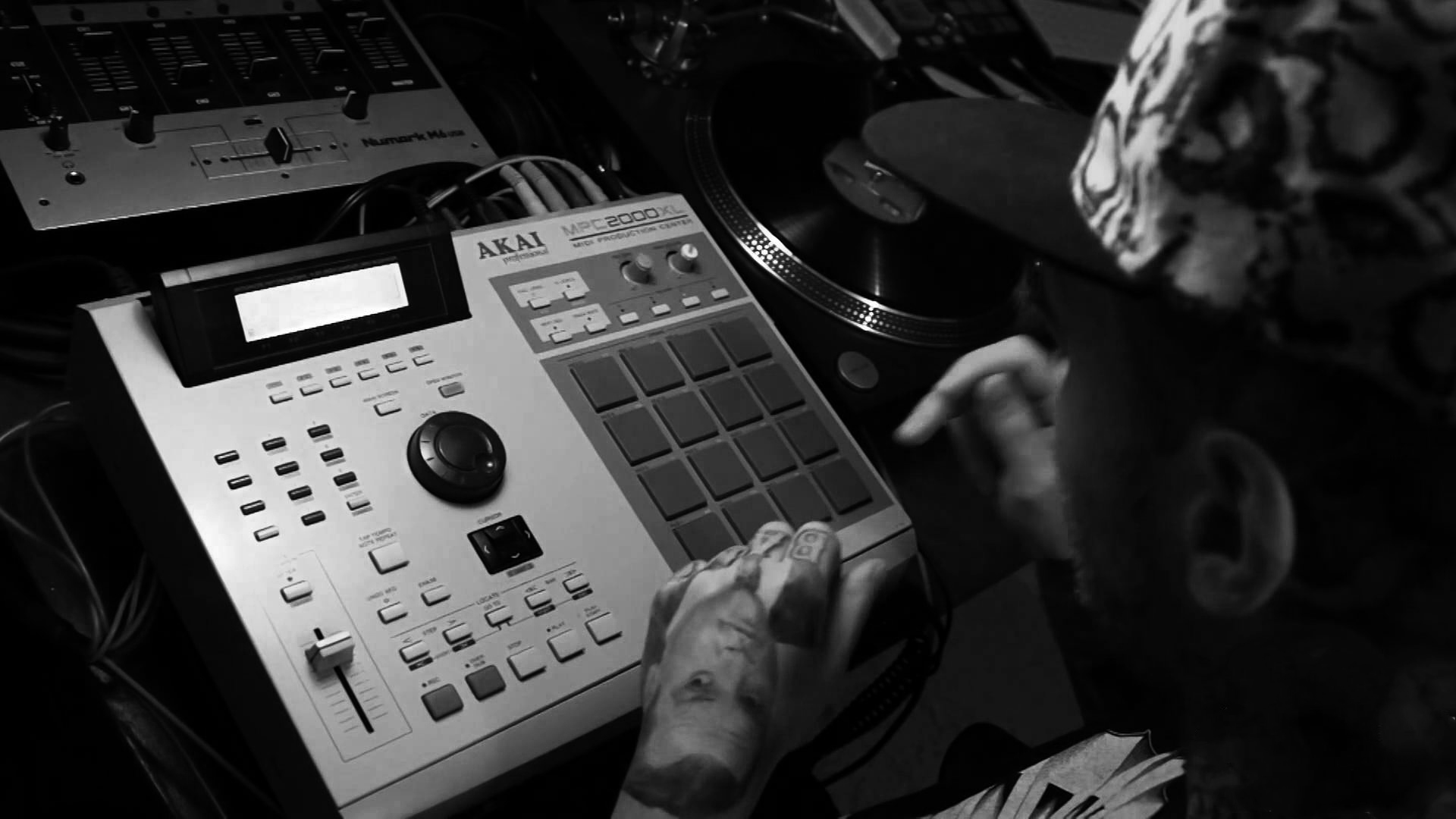 Over the past few months, we have been sharing a new series of articles based on excerpts from our Production Analysis module, a part of our BA (Hons) Music Production & Sound Engineering Degree. Our journey thus far has taken us from the roots of dance, tracking movements like Disco and Dub, through Punk and DIY culture to the UK's urban scene, and that's just the beginning. As we continue the series, we'll be taking a look at more of the most pivotal cultural movements in music history, as well as their effect on the music industry as we know it today. For this edition, we look at one of the most groundbreaking production techniques of all time -sampling – together with the rich history that surrounds it.
After more than a year of intensive development we are very proud to announce the launch of our brand new flagship online course, the BA (Hons) Music Production & Sound Engineering degree (online). Building on the successes from our degree course in London and our online Music Production Master Diploma, the Point Blank team has worked hard to ensure our new online degree course delivers an intensive, immersive and practical education across all areas of music production and sound engineering. Taught by our award-winning instructors, this programme is quality assured by Middlesex University and you receive a Middlesex BA (Hons) degree on successful completion.
We've had the pleasure of hosting masterclasses with some of the best musicians and producers in the business, grabbing time with artists as diverse as Matthew Dear, Ritchie Hawtin, Shadow Child, Shawn Lee and Prince Fatty. In our latest guest workshop, we were joined by award-winning producer and composer Robot Koch at our Los Angeles school as he treated our students to a live deconstruction of 'Eclipse', a track from his 2015 album 'Hypermoment' released on Monkeytown Records. Check out the full video above.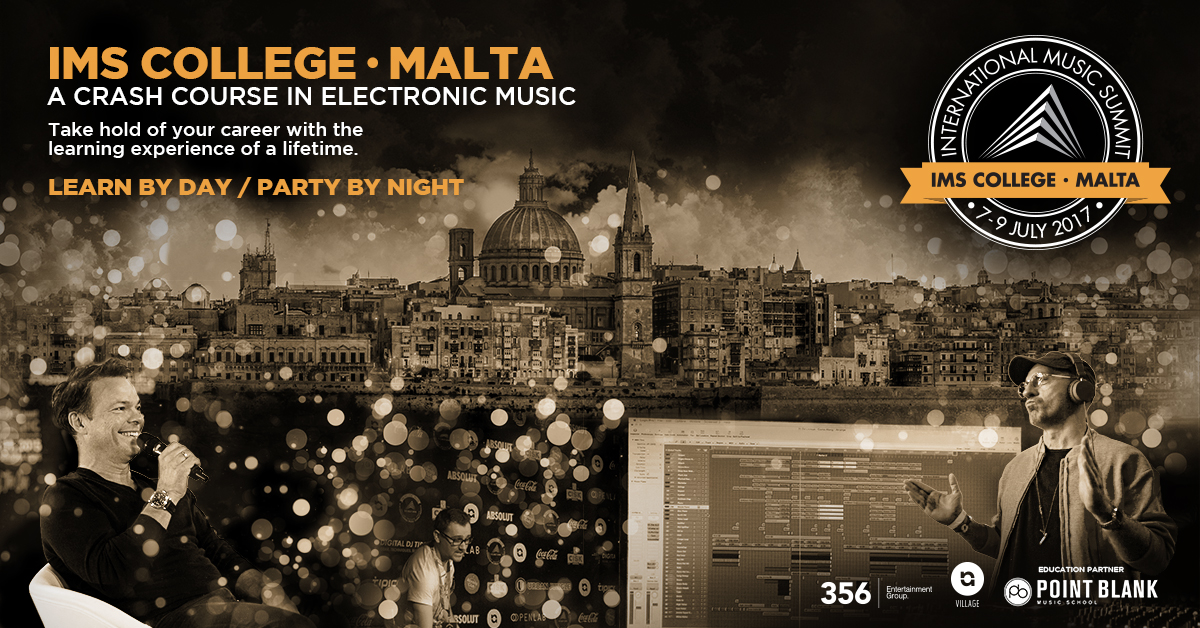 Following the success of the 2016 event, Point Blank and IMS College are once again set to provide a series of carefully curated panels, keynotes, networking sessions and workshops from music industry figureheads, providing attendees with a rare insight into every aspect of the electronic music industry from the creative process to business management, covering radio, production, management, PR, live bookings, trade organisations and much more. Over the weekend there will be specials performances from some of the world's best artists, including Sven Vath (Cocoon), DJ Agoria, Todd Terry and Richy Ahmed (Hot Creations).
To find out more details, including information on packages, head to the IMS College Malta website. Information on how to book can also be found here. What's more, Point Blank students and graduates are eligible for a massive 50% discount! To claim the code, students and former students should get in touch with Point Blank confirming their date of study.
Register to Access Free Courses, Plugins, Projects, Samples & More
When you register with Point Blank, you access an array of free sounds, plugins, online course samples, access to our social network Plugged In and much more! Simply register below and visit our Free Stuff page to get your hands on a range of exclusive music-making tools and tutorials provided by the team. Fill your boots!