Point Blank graduates Funk Cartel have teamed up with legendary soul singer, Ultra Naté on 'Supernatural', out today.
PB in-house A&R Director and Student Mentor Kwame Kwaten hooked Funk Cartel up with the legendary singer during a PB mentoring session with the duo, which was then signed by Point Blank Recordings. The process involved introducing the artists, setting up studio time for them, and don't forget negotiating a sub-licensing deal with major label BMG. Kwame plays an integral part in the student journey at Point Blank, providing them with priceless industry insights, 1-2-1 sessions, hook ups and remixes, songwriting sessions and more. These are unique opportunities that only PB students can access. Learn more about Kwame Kwaten and his work with Point Blank and our students here.
Stream Funk Cartel x Ultra Naté's 'Supernatural' below or listen via your streaming platform of choice here.
'Supernatural' provides the club-ready energy we all needed for the re-opening of the music industry's nightlife. Featuring hooky basslines, shuffling beats and slick melodies, coupled with Ultra Naté's iconic, super-soulful vocals, 'Supernatural' is destined to become a summer anthem. The new track was released by Skint Records, (subsidiary of BMG), home to some of the most dominant forces in dance music, including Fatboy Slim, Maya Jane Coles, Róisín Murphy, Hercules & Love Affair, Sailor & I, Jacob Plant, Toydrum and others. Originally signed by Point Blank Recordings, the new track was picked up by our friends over at BMG and sub-licensed to the industry powerhouse.
In addition to its release on all streaming platforms, 'Supernatural' has arrived accompanied by its own hypnotizing visual which features hardware from our partners Pioneer DJ and Void Acoustics, including CDJ-3000 multi players, a DJM-V10 mixer and Airten V3 loudspeakers. Check out the official music video below.
Best known for her track 'Free', Ultra Naté's perpetual presence in dance music, and her ability to adapt to a variety of sounds, has certified her as a musical icon. Since beginning her career in the early 90s, she has released nine studio LPs and still travels the globe performing live for a variety of audiences. Now, thanks to Point Blank's industry connections, she has teamed up with two PB students, the DJ/Producer duo Funk Cartel, and created a brand new club anthem.
Funk Cartel, which consists of brothers 'Blame Rory' and 'Kimono Cam', are championed for their rave ready flavours, which bring life and soul to the underground sound. The brothers believe that house music has the ability to bring people together like no other and that their purpose is to share this message – and their latest single with Ultra Naté is no exception.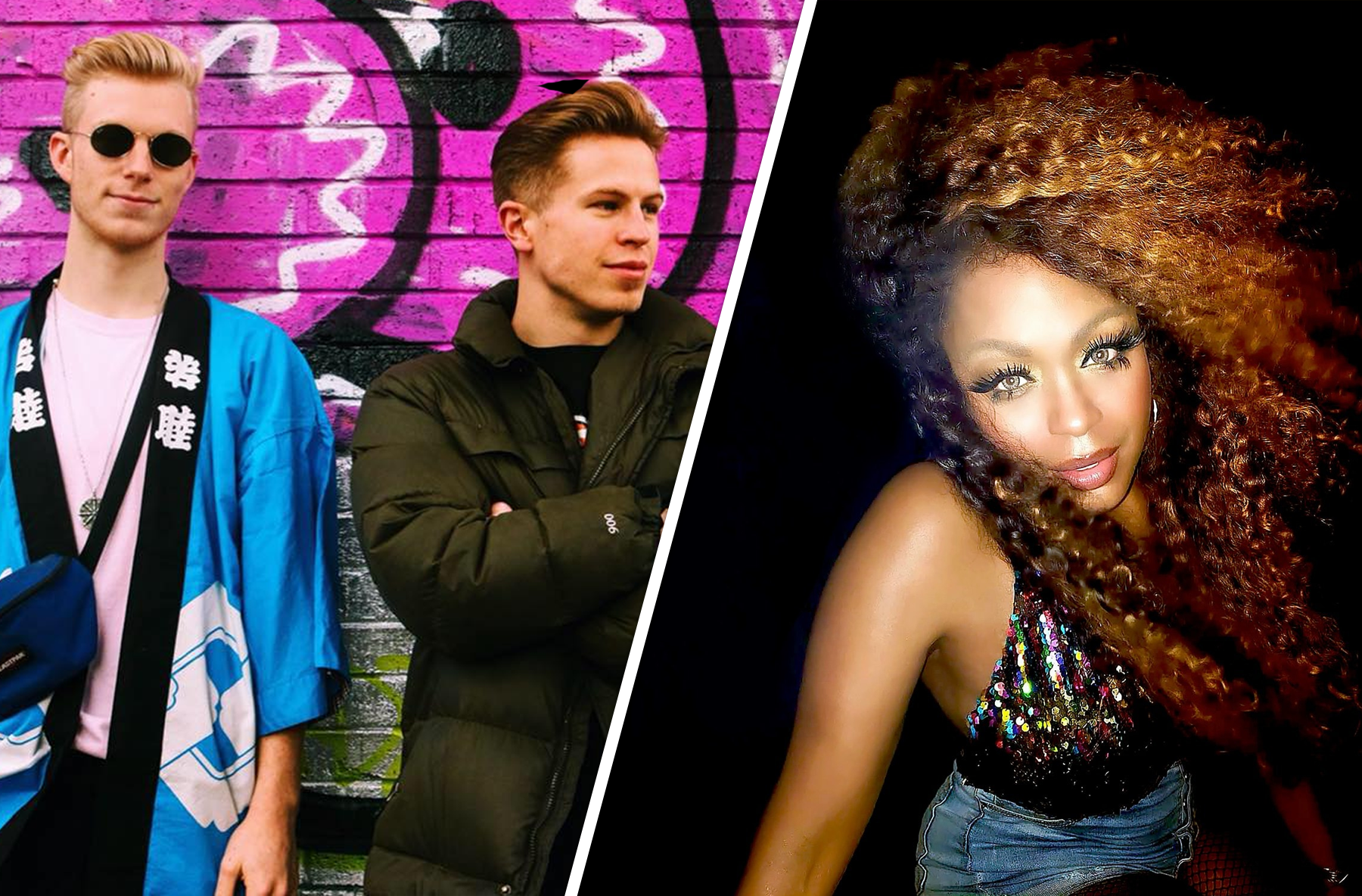 Speaking about the track, Ultra Naté explains: "Supernatural' is being released at a moment when the world needs this kind of energy and departure from the difficulty we've endured in isolation. For me, 'Supernatural' has a sing-a-longable quality that lifts the spirits and welcomes everyone back to the dance floor with open arms."
Echoing Ultra Naté's sentiments about creating an uplifting track, Funk Cartel said: "The backing track to Supernatural played an influential role in the start of our career and to have the legend that is Ultra Naté grace it with her vocals only makes it more special to us as a record. We hope the track spreads positivity to everyone that hears it bringing happiness as we start to come back together this year."
Our A&R Director and Brit Trust board member, Kwame Kwaten, is always on the hunt for new exciting emerging artists to join the Point Blank Recordings roster. So, if you think you've got what it takes to have your music signed to Point Blank Recordings be sure to send your demos to hello@pointblankrecordings.com.
Want to benefit from 1-2-1 mentoring, track feedback and career advice sessions from the music industry mogul, Kwame Kwaten? Then be sure to check out our courses in London, LA and Online. Plus, get 25% off selected London, online and Los Angeles courses before our offer ends on 31st July with the codes: LONDON25, ONLINE25 and LA25.
Register to Access Free Courses, Plugins, Projects, Samples & More
When you register with Point Blank, you access an array of free sounds, plugins, online course samples and much more! Simply register below and visit our Free Stuff page to get your hands on a range of exclusive music-making tools and tutorials provided by the team. Fill your boots!