We're proud to announce that Point Blank has joined forces with the legendary tech company, Roland, for a new industry partnership. This new collaboration between us and the music tech giants will see PB students benefit from exclusive discounts on their software, as well as integration into our courses and state-of-the-art studios with the full Roland Cloud service available on every PB student workstation.
Now, following our partnership with Roland, PB students are entitled to over 50% off Roland Cloud. The Roland Cloud Ultimate Education Membership for Point Blank students is just $89 US per year (approx. £85 inc. VAT)* and offers full access to everything the Roland Cloud service has to offer. Click here for more information and to find out how to set up your Roland Cloud account.
Point Blank students across a variety of music and audio production-based courses will have access to the full suite of Roland Cloud instruments, including software versions of legendary synths like JUPITER-8 and JUNO-106, classic rhythm machines such as the TR-808, TR-909 and TR-606, and the music creation app Zenbeats. Additionally, Roland's ZEN-Core Synthesis System will allow students to program sound contents in the ZENOLOGY Software Synthesizer and move those sounds around a selection of ZEN-Core hardware products such as the latest FANTOM workstations and popular GROOVEBOX models like the MC-707 and MC-101.
If you're interested in getting hands-on with Roland Cloud and benefiting from our student discount, we'd highly recommend checking out our HE and practical courses in London.
Plus, we're currently offering 25% off selected online and LA courses until January 31st using the codes ONLINE25 and LA25 when enrolling.
Aimed to reach leaders and students in the music education space, Roland Cloud, in collaboration with Point Blank, will provide support to disciplines such as contemporary audio, sound design and music theory. Supporting students with next-generation tools to excel in the music creation and production space gives educators the ability to nurture successful careers for their student's music production, performance, and entertainment.
"Roland holds an important place in music history with its iconic music-making machines, marking the years through electronic music's progression," says our Point Blank CEO and Founder, Rob Cowan. "Point Blank Music School has been sharing the secrets of the creative music-making process since the ¢90s and has long held Roland's technology in high regard. Now with our blended learning model of learning in-person and via the Virtual Classroom, it's the perfect time to cement this partnership as we bring the fun and engagement of making fantastic tunes to future generations of beatmakers."
"Roland Cloud has been steadily evolving into what it is today, a market-leading service for music creation tools, including both new and classic virtual instruments and applications," adds Roland Cloud CEO Brendan Callinan. "Inspiring young, creative artists via education is at the heart of our philosophy, and as an industry leader in arts education, Point Blank is the perfect partner to help us take our sounds to the next generation of music creators."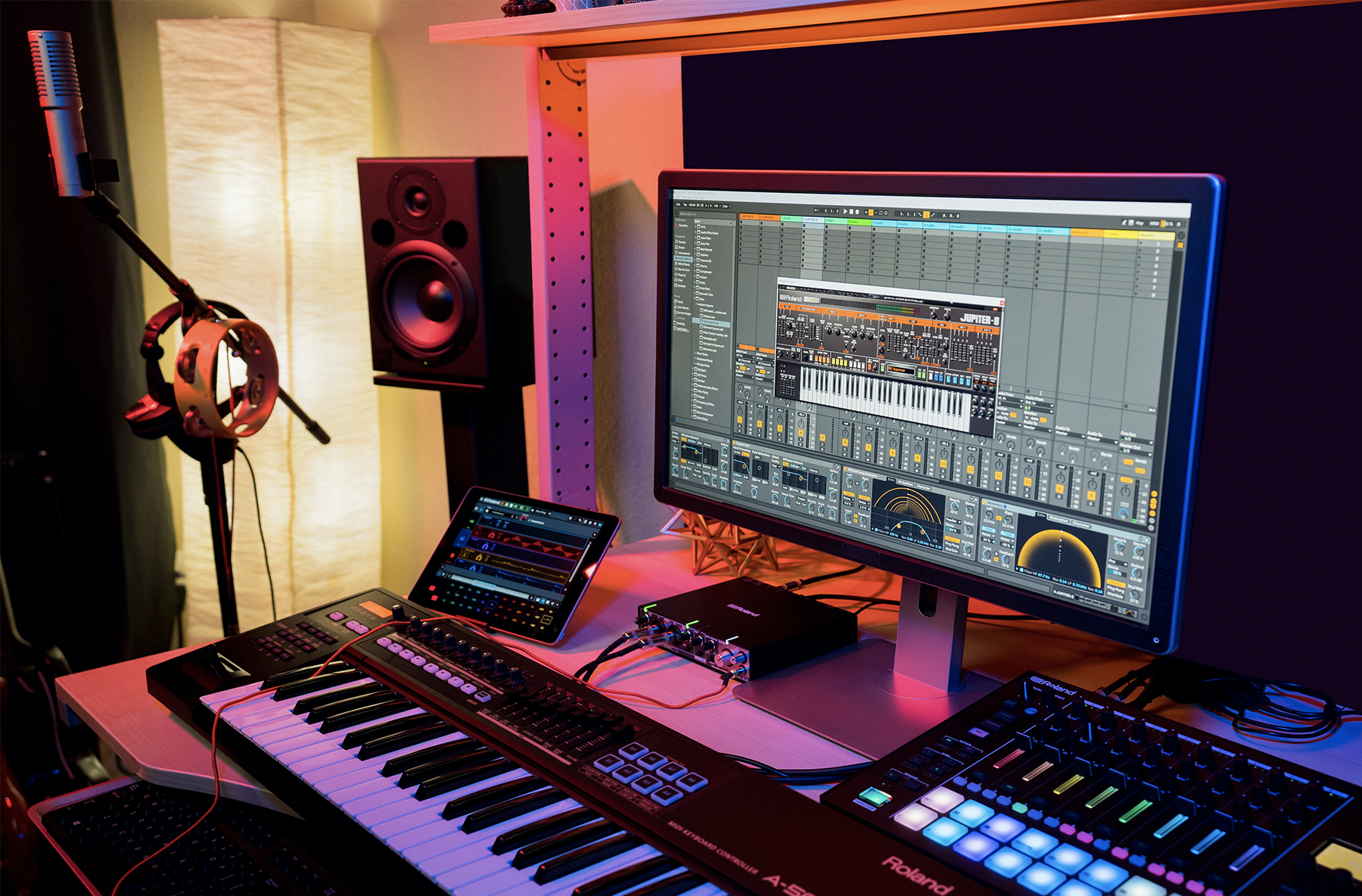 Here at Point Blank, we can teach you the ins and outs of Music Production & Sound Engineering, DJing, Radio Broadcasting, Singing & Songwriting, Music Business and more. If you're keen to kick-start your music career with the help of industry professionals, then be sure to check out our line of courses. Got any questions? Don't hesitate to contact us.
Register to Access Free Courses, Plugins, Projects, Samples & More
When you register with Point Blank, you access an array of free sounds, plugins, online course samples and much more! Simply register below and visit our Free Stuff page to get your hands on a range of exclusive music-making tools and tutorials provided by the team. Fill your boots!