To kick off 2021 on a high note, we've partnered with AIAIAI to launch a new mix competition alongside other key industry players, including, Benji B, Charlotte de Witte, Ableton, Native Instruments, Novation and more, with some huge prizes up for grabs.
For this competition, we want you to channel your 2021 vision into a 60-minute mix. Be sure to pull out all the stops for this one, as there will be a talented and influential team of trusted music ears to compile a shortlist, with Benji B in the hot seat to crown the winner – and he's always on the lookout for new undiscovered talent.
Founded in 2006 in Denmark, AIAIAI is an audio design company dedicated to developing premium headphones. Trusted for music creativity and in the most vigorous environments (on the road, in the studio, and on the stage) AIAIAI boasts a world-renowned network of professional music makers as part of its highly collaborative development process. As an education partner of AIAIAI, here at Point Blank we offer our students exclusive discounts on their state-of-the-art tech. Find out more about our discounts here.
Below, find more instructions on how to take part in this essential DJ competition, what HUGE prizes are up for grabs for the winner and runners-up and more. Sign up to the competition here.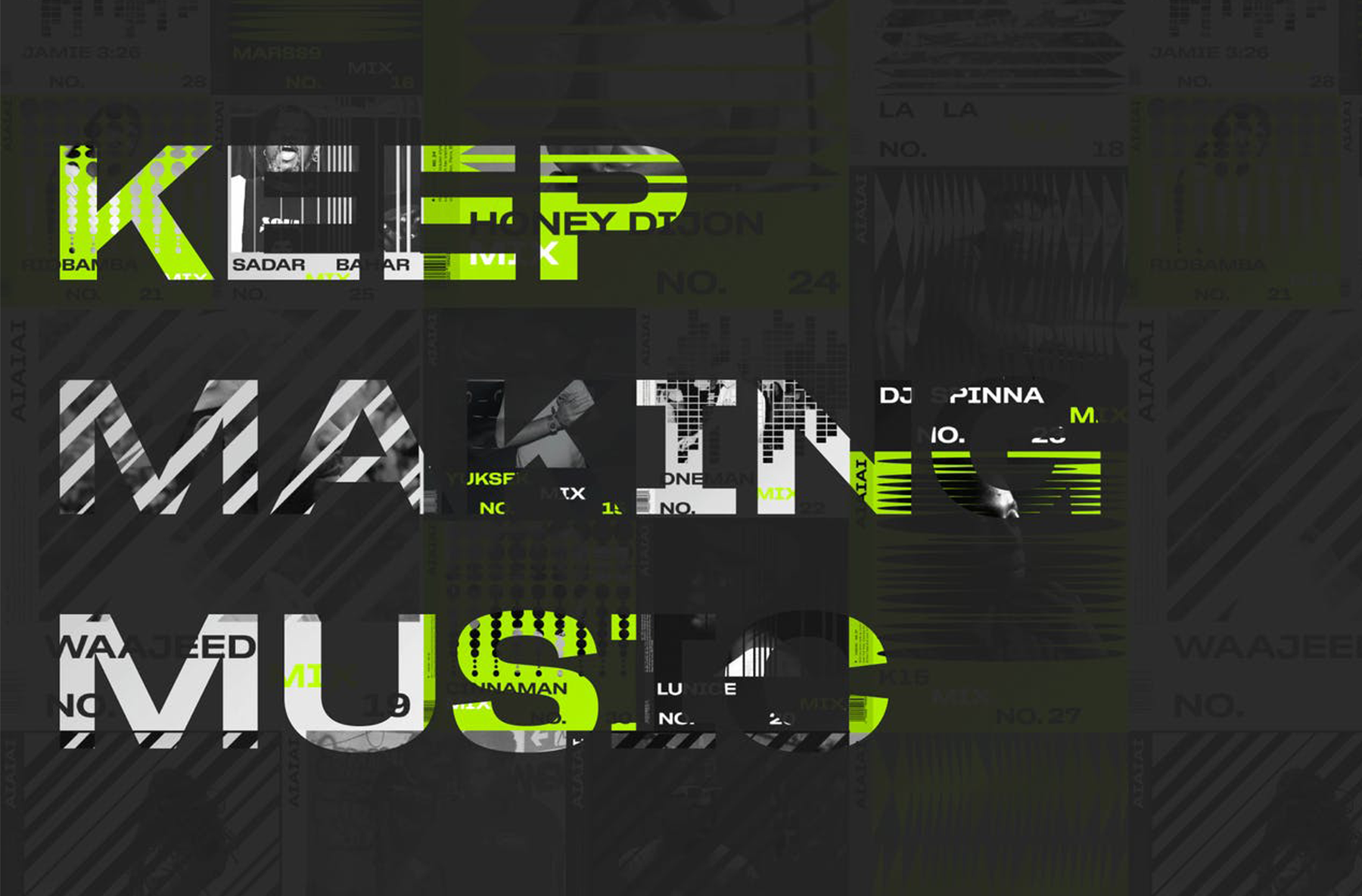 How to Submit Your Mix
1. Upload your 60-minute mix to SoundCloud with #aiaiai2021mix and @aiaiai.audio
2. Share your SoundCloud cover on Instagram, and tag @aiaiai.audio and #aiaiai2021mix
3. And you will be in the race to be featured in our Mix series
4. Competition ends February 28th
Prizes
We have teamed up with some of our good friends and partners from the industry to create some prizes we think are worthy of your efforts in making these mixes. Hardware, software and some collectables, to give you the best possible start to the year.
Best Mix:
Feature in AIAIAI mix series – including the $1000 fee
1x Traktor Kontrol S2
1x Novation Launchpad Pro
1x Ableton Live 10 Suite
1x Full TMA-2 Set-up (HD, DJ, Wireless)
1x Point Blank Online Ableton Course
Most Played Mix:
1x Novation Launchkey 37
1x KNTXT 1Y Collectors Box – Signed by Charlotte de Witte
1x Full TMA-2 Set-up (HD, DJ, Wireless)
Top 5 Played Mixes
1x Full TMA-2 Set-up (HD, DJ, Wireless)
There's a lot to play for in this competition, so be sure to get your mixes to AIAIAI before 28th February when this competition ends. If you're just starting out as a music producer and DJ, then be sure to check out our courses in London, online and Los Angeles. Plus, we're currently offering 25% off our selected online and LA courses until 31st January using the codes ONLINE25 and LA25.
Register to Access Free Courses, Plugins, Projects, Samples & More
When you register with Point Blank, you access an array of free sounds, plugins, online course samples and much more! Simply register below and visit our Free Stuff page to get your hands on a range of exclusive music-making tools and tutorials provided by the team. Fill your boots!