We're back with the second instalment of our new termly series, Point Blank Live Sessions. Point Blank Live Sessions was created to showcase the amazing student talents on offer at our London school and display the wealth of different creative skillsets, genres and stylistic art forms we host here. If you'd like to learn more about the courses we offer in London, head here.
The idea for PBLS was spearheaded by our Radio students, who led a selection and audition process to find a collection of distinctive and diverse acts to partake. The second episode comprises five stand-out acts from our current cohort. From dreamy original songs and compelling vocal work to diverse ensembles of instruments, the second session serves as a refreshing addition to the series – and exhibits the exquisite talent on offer at Point Blank Music School. Tune into Point Blank Live Sessions above.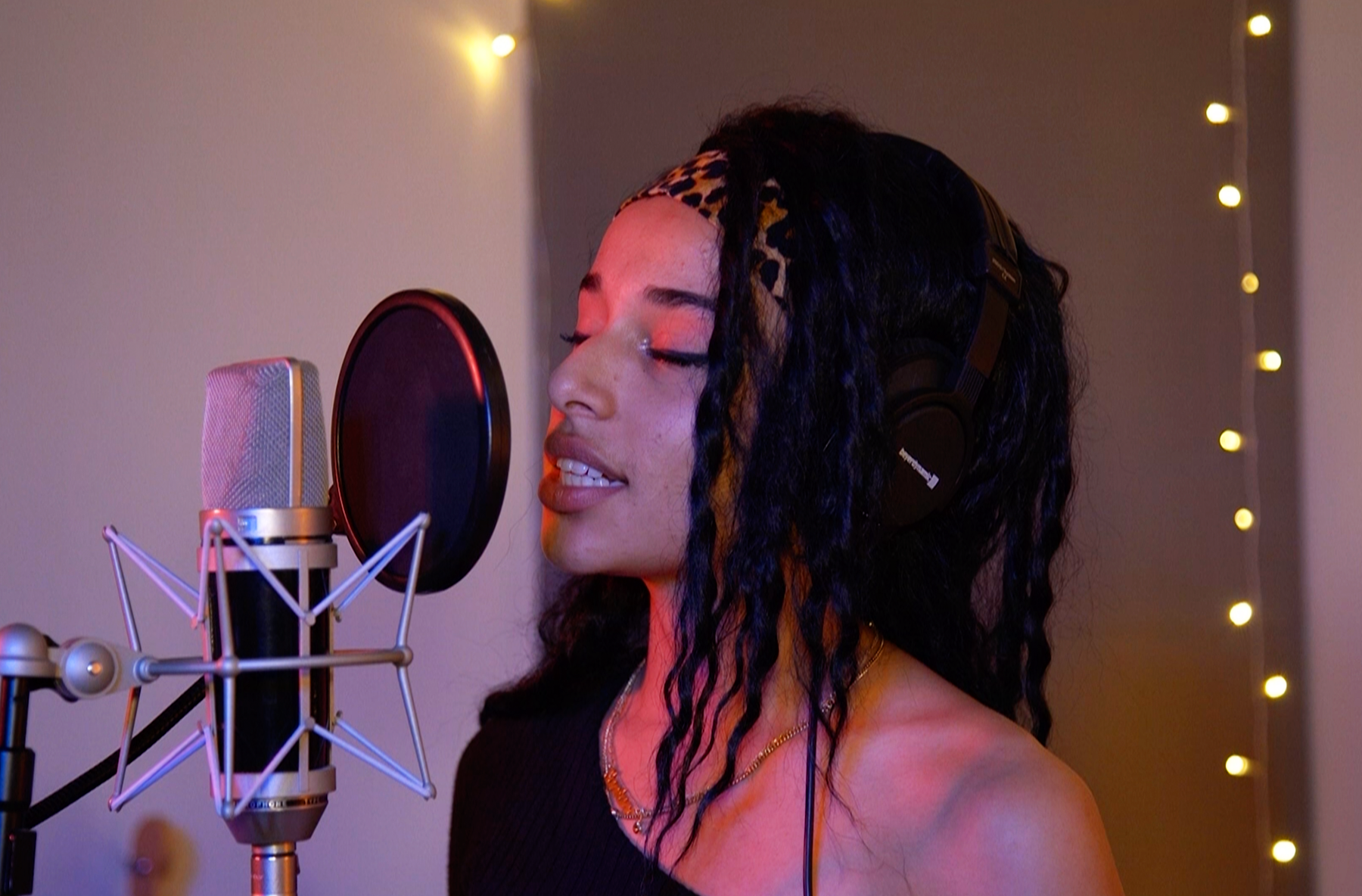 In the video, hosted by Hannah Ivey and Anhad Khanna from the Radio presenting and production course, we have Singing & Songwriting student Lua de Santana AKA LUADSANT performing her dreamy original, 'Gatinho', which was produced by Raphael Karell. Next up SHWN SVVY & Paper Boat Cllctve took centre stage with their enchanting track 'Dejected' featuring strings, guitar, bass, percussion and vox. The third artist, Hatley Edmonds, from the Intro to Music Production course, performed the stripped back and heartfelt 'Crazy' which featured Diogo Faim, a Mixing and Mastering student, on guitar. The next performance, however, sees Diogo Faim step into the spotlight and showcase his vocal ability with the track, 'No Shortcuts'. Finally, our last artist of the night, Singing & Songwriting Certificate student Samuele Calcagno a.k.a. Zamien the Alien delivered the upbeat 'G A L A X I E S' featuring Romeo on keys.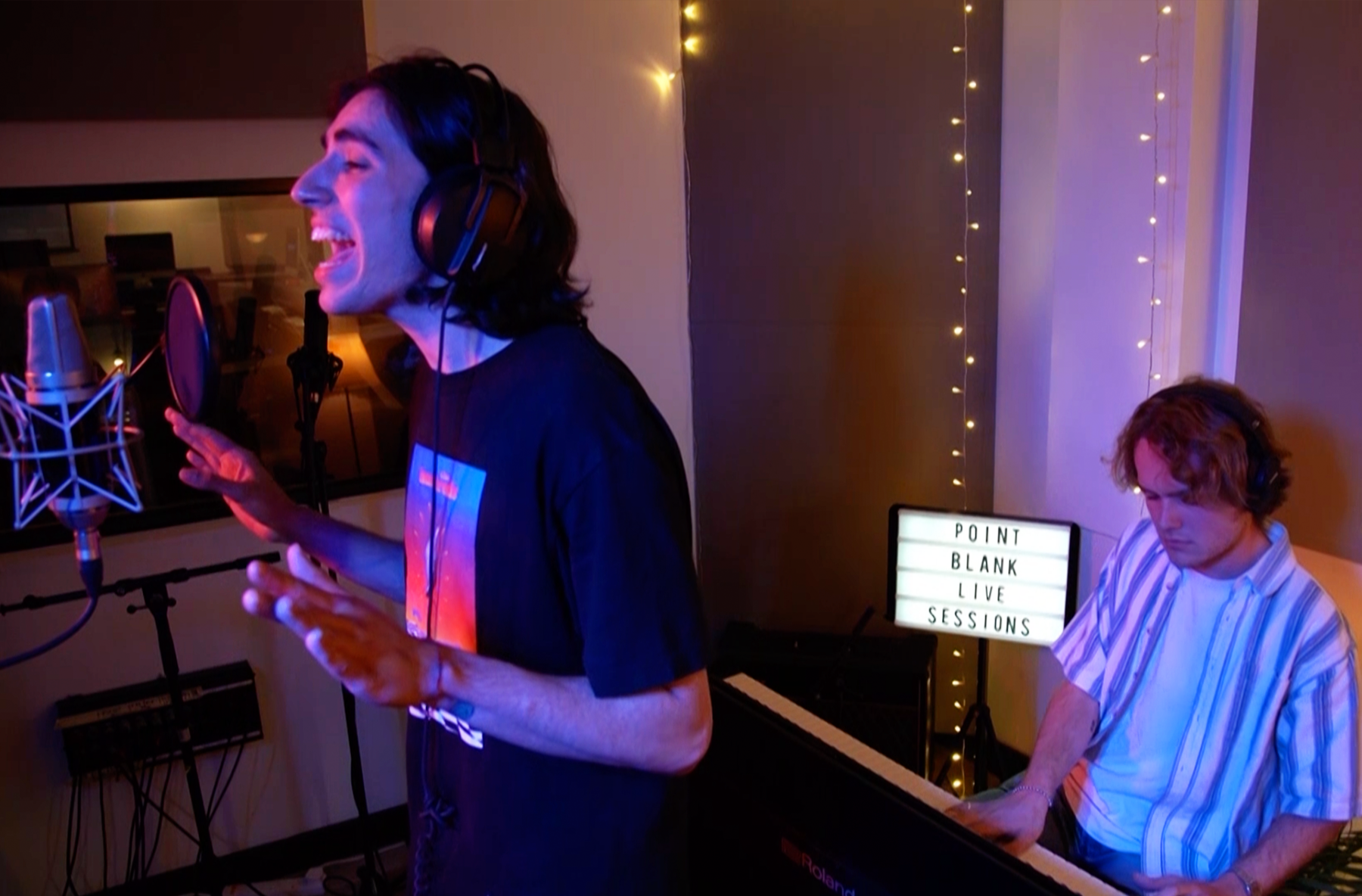 Point Blank Live Sessions was recorded in Studio 1 at our Orsman Road facilities using our world-class equipment including our SSL Duality Desk and live studio which was customised for the occasion. These sessions will be released on a termly basis, so be sure to keep an eye on our social channels for regular updates.
At Point Blank, our aim is to bring out the best in our students. Armed with state-of-the-art equipment, studio spaces, instructors and more our in-house facilities are the perfect place for our students to thrive. If you'd like to access the facilities we have on offer, why not enrol on a course with us? We offer training from industry experts across a spectrum of different programmes including Music Production & Sound Engineering, DJing, Radio Broadcasting, Singing & Songwriting and Music Industry courses.
If you're itching to get more experience in a live studio environment, opportunities like the one above are available to all of our PB students. We have schools in London, Los Angeles, Ibiza and Mumbai and Online, so don't hesitate to contact us wherever you're from.
Register to Access Free Courses, Plugins, Projects, Samples & More
When you register with Point Blank, you access an array of free sounds, plugins, online course samples, access to our social network Plugged In and much more! Simply register below and visit our Free Stuff page to get your hands on a range of exclusive music-making tools and tutorials provided by the team. Fill your boots!