Calling all DJs! Is 2017 the year you see yourself sharing a bill with some of the biggest stars in dance music? Point Blank and iconic house brand Defected have teamed up once again for a very special competition which gives you the chance to land a dream DJ gig. We're looking for the freshest DJ talent to submit their best mix efforts in the form of a one hour mix – the prize up for grabs? A slot on the Pontoon Stage at Defected Croatia 2017! The winner will see themselves featuring alongside some of the most illustrious names in house music, including Basement Jaxx, Roger Sanchez, Julio Bashmore and many more! First, read our Competition Terms and Conditions, then see below for full details on how to enter – just remember, you have until 8th May to get your mix submissions in, so get cracking and good luck!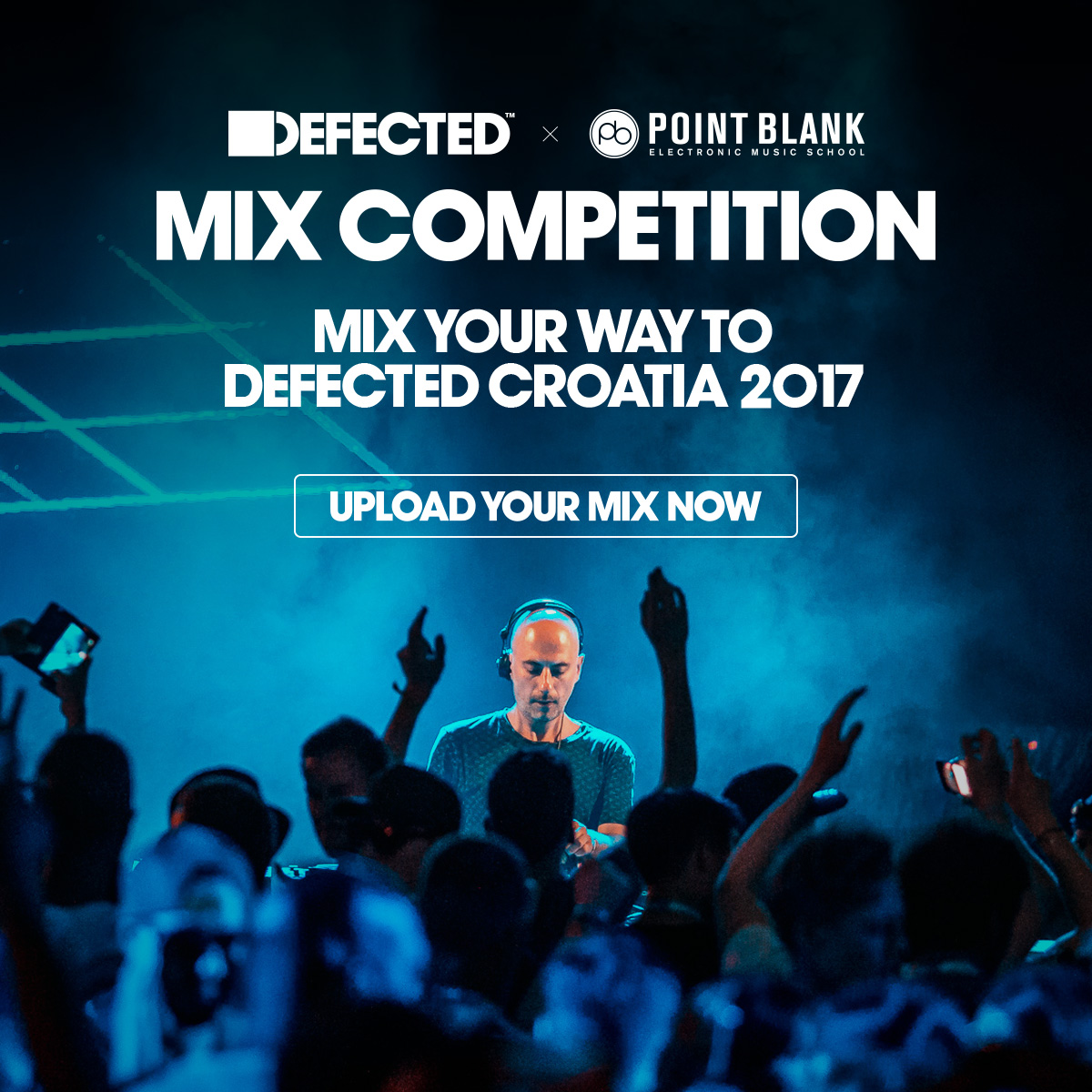 The Lowdown
The lucky winner will be responsible for a set on the Pontoon Stage at Defected Croatia 2017, happening 10th-15th August, with flights covered plus accommodation for two nights. This is an incredible opportunity to play at Defected's first Croatia venture and is the sort of thing big breaks are made of. For two runners-up we also have two DJ slots up for grabs at a Defected event in London later this year.
How do you get involved? The competition itself will take place on Plugged In, Point Blank's active community of music makers and DJs. Head to the Competitions tab for the full details on how to enter, including how long your mix should be, plus full terms and conditions for entry.
For those thinking about heading to Croatia this summer, find out more about Defected Croatia 2017 right here. As an added bonus, Point Blank are also offering discounts for students and graduates. Contact louis@pointblankmusicschool.com for more information.
Want to be able to enter the competition but not quite ready yet? You need to sign yourself up to one of our DJ courses. Point Blank's brand new DJ Studio in our second London facility is supported by Pioneer DJ and features all of the latest top-of-the-range kit – including CDJ2000nxs, DJM2000nxs and the DDJ-SX controller.
How to Enter
Record and upload your mix to Mixcloud
Record a 60-minute long mix, musically this should fit with Defected's ethos of house music in all its different styles.
Use the cover art provided above.
Upload your mix to Mixcloud, adding the full tracklist
Name the mix "Defected x Point Blank Mix Competition 2017: Your DJ Name"
Tag your mix 'Defected x Point Blank Mix Competition 2017'.
Share your mix on Plugged In
Head to the Competition page to find out the full details, including style guide and submission guidelines, and to download the artwork
Note that you will need to be registered in order to download the artwork and submit your mix. For those not already registered, you can do so below or via this page.
Once you've recorded your mix and are ready to submit, head to the Tracks page of Plugged In and select Add Track to get started and paste your mixcloud URL link.
You must ensure that you submit your entry under the 'Competition' category for your mix to be eligible.
The deadline for entries is midnight on 8th May 2016.
Judging
All entries will be listened to and judged by the Defected and Point Blank listening panel. Entrants are encouraged to promote through their social media channels to maximise the chances of them proceeding to the shortlist stage. Our panel will then judge the shortlisted mixes based on:
Votes and listens on Plugged In
Track selection and curation
Technical ability
Originality
Flair and creativity
We will announce the winner on 12th May 2017. Happy mixing and good luck!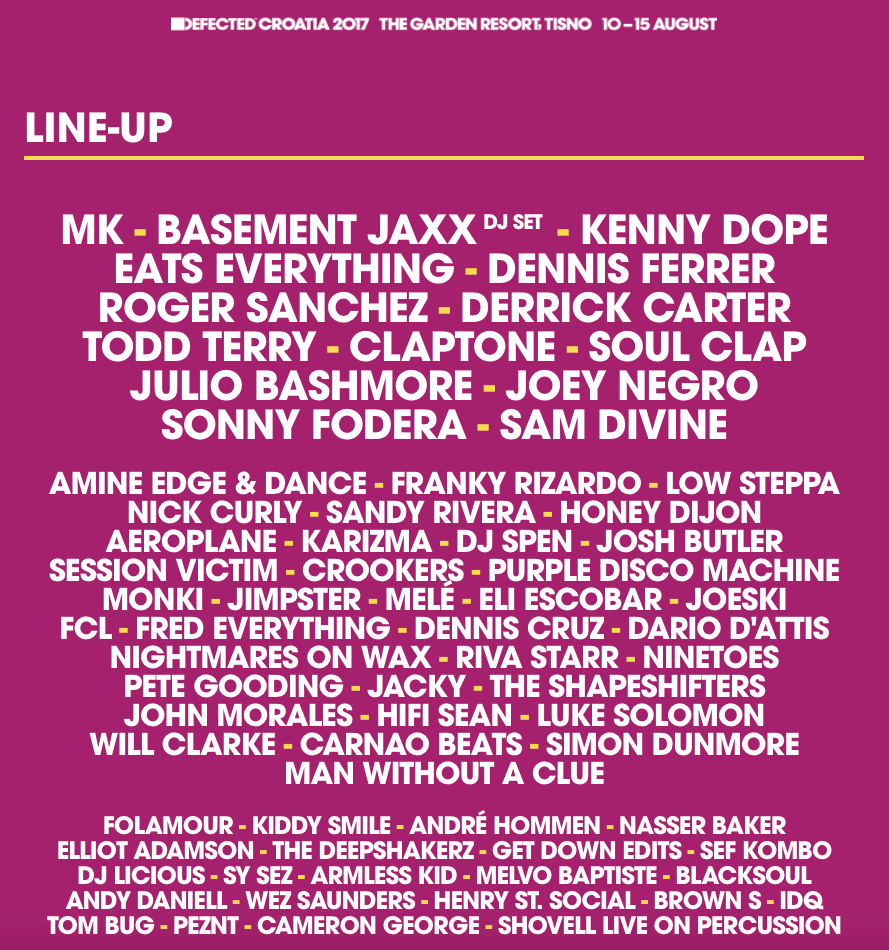 Register to Access Free Courses, Projects, Plug-ins Samples & More
When you register with Point Blank, you access an array of free plug-ins, sounds, online course samples, access to our social network Plugged In and much more! Simply register below and visit our Free Stuff page to get your hands on a range of exclusive music-making tools and tutorials provided by the team. Fill your boots!