On June 11, we will be hosting a new Introduction to DJing course, BPM 101, specifically for females and non-binary people in collaboration with DYNA LDN. DYNA LDN is a brand which "stands to work towards more inclusiveness in the music industry for womxn and people of colour." They're known for their creative workshops – which focus on electronic music production and performance – as well as their striking contemporary brand image and campaigns. It's no secret that the music industry has always been a male-dominated space, but with the help of organisations like DYNA LDN, the focus shifts further towards the underrepresented and allows the unsung female and non-binary artists to take centre stage.
So, if you fit the criteria for BPM 101 and want to get to grips with mixing beats on the latest industry standard equipment, you can sign up to the workshop here. The course, which is open to anyone, will take place at our state-of-the-art studio facilities at 26 Orsman Road, London, N1 5QJ and runs from 6 pm – 9 pm. If you'd like to find out more about the London courses we offer in DJing head here.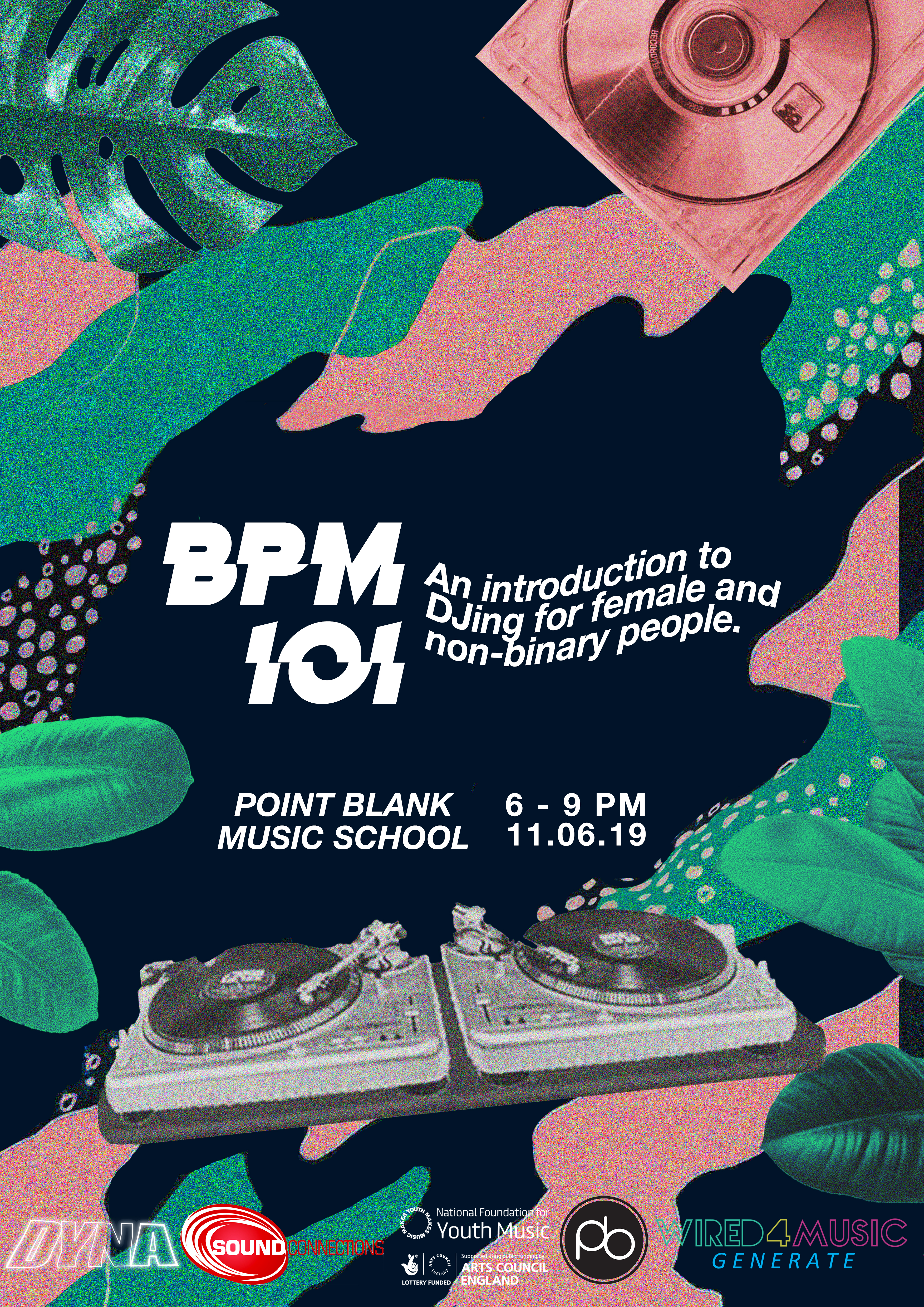 BPM 101 will be hosted by our Lead DJ and Content Development Manager, Ben Bristow, at our Pioneer DJ-sponsored studio facilities. Mr Bristow has 20 years of DJ experience under his belt and has performed at hundreds of venues including Space (Ibiza), Scala and Ministry of Sound. On the day, all the equipment will be provided by us, so don't worry about bringing anything. See you there!
In addition to the variety of courses we provide in London, we also operate in Los Angeles, China, Ibiza, Mumbai, as well as Online – so why not head to our courses page and see if anything takes your fancy?
Register to Access Free Courses, Plugins, Projects, Samples & More
If you register with Point Blank, you can access an array of free sounds, plugins, online course samples and much more! Simply register below and visit our Free Stuff page to get your hands on a range of exclusive music-making tools and tutorials provided by the team. Fill your boots!