At Point Blank, you can expect to be taught by some of the best in the business. Each of our instructors is selected for a combination of talent, music industry experience, and tangible success – which they pass on to you in the classroom. Each is a true specialist in their field, and our faculty in Los Angeles is no exception. For this Instructor Spotlight, we will be introducing producer, beat-maker, drumming programmer and Point Blank LA instructor, Adal Jamil.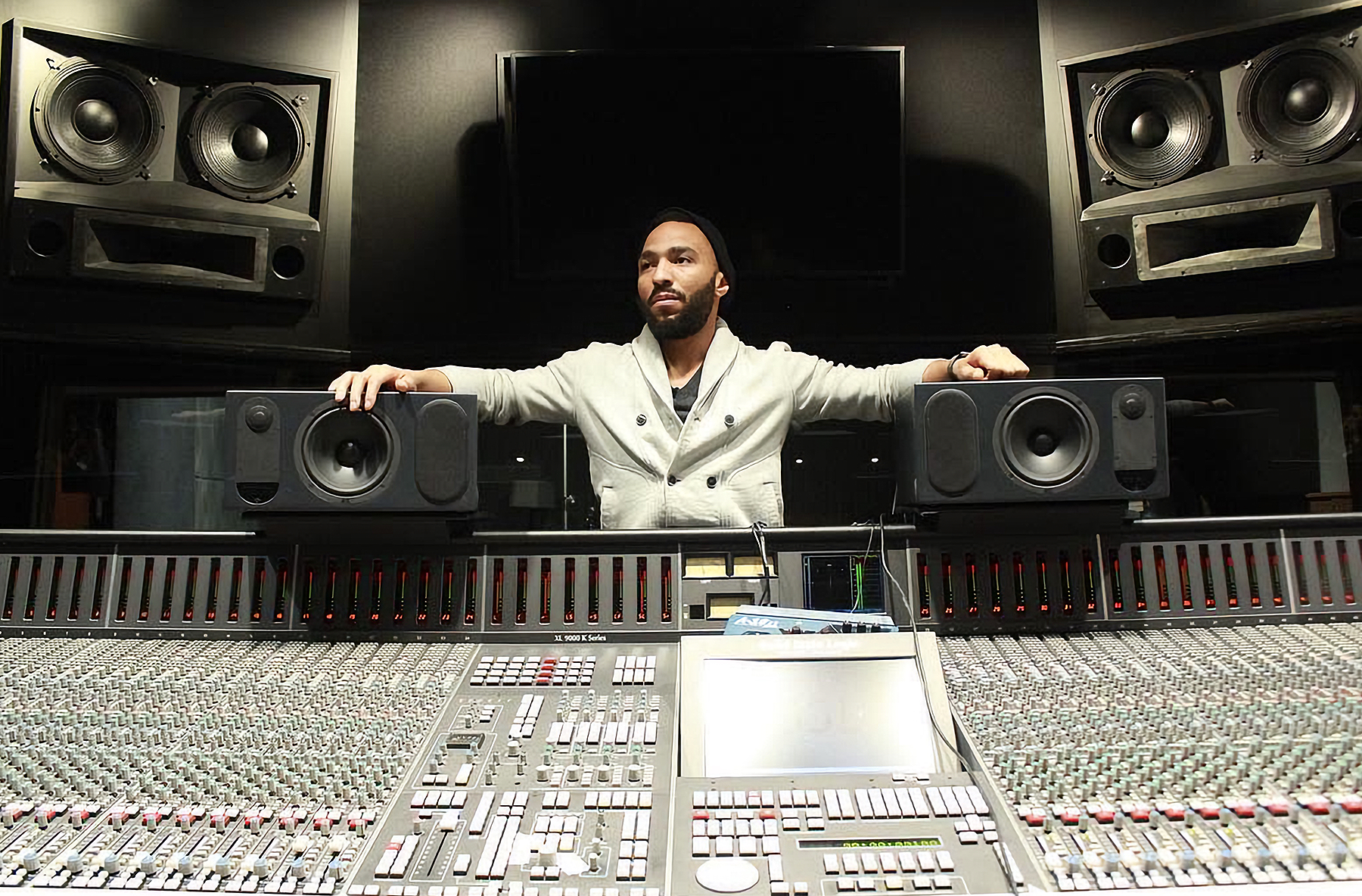 How long have you been producing and making beats?
I started producing and beat making when I was in middle school. My late aunt bought me a Yamaha PSR-160 for my birthday. When I got into high school I started making beats using Sony ACID, producing for local artists and groups.
What first drew you towards producing and beat making?
I've been playing music for as long as I can remember. I learned to play keys and guitar from my dad. In elementary school, I learned to play the trumpet. I caught the performance bug during a singing performance in a third-grade talent show. I began sketching out my own ideas when I started listening to Hip-Hop.
What artists and genres have influenced your sound?
My sound and influences tend to change and evolve over time. My foundation began with RZA and Wu-Tang Clan, Dr. Dre, and OutKast.  I eventually began stepping into Pharrell and The Neptunes, Timbaland, and Kanye West. I then experimented with electronica, listening to Crystal Castles, Ratatat, and MGMT. As of today, I've added Tame Impala, Anderson .Paak, Jungle, and Thundercat to my list of influences.
You're also an experienced songwriter and composer- what are your favorite genres/styles to create music in?
I like to create inflexible styles that blend genres like electronic, soul and hip-hop, and synth-rock and pop. I gravitate towards the "in-between" genres.
You currently work at Aftermath Entertainment. How has working in a recording environment with a legend like Dr. Dre contributed to your artistry and creativity as a producer and beatmaker?
Being able to be in the same environment as Dr. Dre has afforded me the opportunity to learn from his practices and his drive towards perfection. I've been able to connect and learn from the best producers in the world, my Grammy Award-winning mentors Focus…, Fredwreck, and Dem Jointz.
You have a drum programming credit for the album Long Live by Atreyu. Tell us about making the beats for that project. What it was like to see it peak at #26 on the Billboard 200 chart?
Working on the Atreyu project was a huge milestone for me, being my first Billboard credit. I learned valuable skills on this project and it pushed me to want more.
In addition to Atreyu, you've worked on projects with Polaris Rose and Kelsey Kerrigan. Tell us a bit about those projects and your role. 
These artists have been long time friends and collaborators. I love being able to add flavors and textures form my hip-hop and electronic backgrounds. In these on-going projects, I work as producer, sound designer, writer, and engineer. I'm essentially a Jack of all trades.
What made you want to become an instructor at Point Blank?
Teaching Logic Pro X at Apple, I've always enjoyed sharing my skills and empowering others to create. Being an instructor at Point Blank allows me to further that passion and teach other production tools like Native Instruments Maschine.
What has been the best part about teaching at Point Blank thus far?
Being able to impart my expertise using Maschine has been more than rewarding. I get to learn and share something I use every day.
What's next for you?
The future is brighter than ever. I'm currently using Maschine to play live with bands like Johnny Stranger and I'm looking forward to building my publishing library and growing as a producer and musician.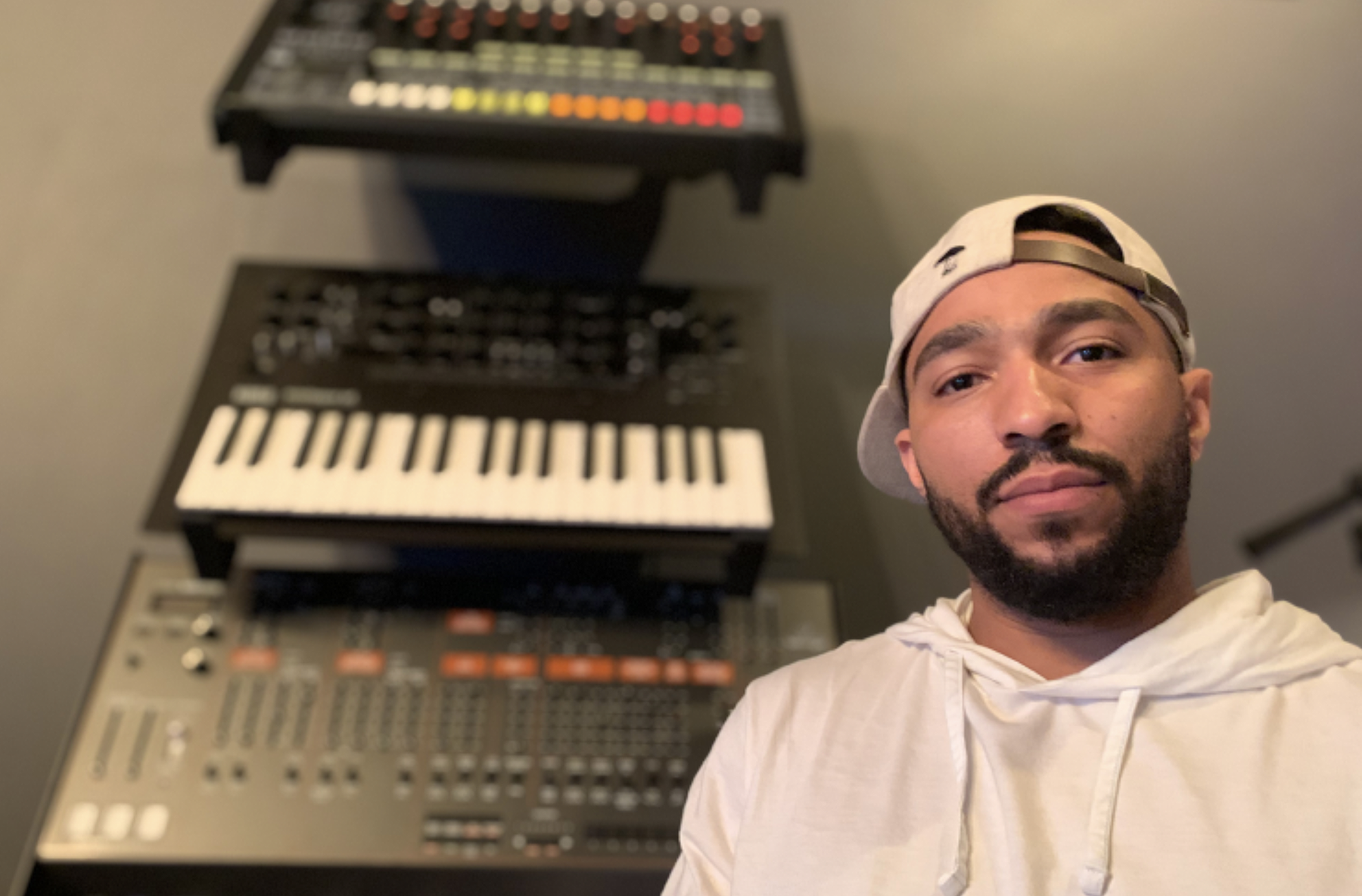 Thinking of joining us at PBLA? We offer a plethora of courses in music production and DJing including our newest and most extensive Music Production & Sound Design Master Diploma program as well as our DJ/Producer Certificate, Music Production & Sound Design Diploma, Mixing & Mastering Award, Music Production & Composition Award, and more. For additional information, contact an Admissions Advisor or, if you're in the USA, give us a call on 323 282 7660. If you're calling internationally, use the number +44 20 7729 4884.
Register to Access Free Courses, Plugins, Projects, Samples & More
When you register with Point Blank, you access an array of free sounds, plugins, online course samples, access to our social network Plugged In and much more! Simply register below and visit our Free Stuff page to get your hands on a range of exclusive music-making tools and tutorials provided by the team. Fill your boots!