At Point Blank, you can expect to be taught by some of the best in the business. Each of our instructors is selected for their combination of talent, music industry experience and tangible success- which they pass on to you in the classroom. Each is a true professional in their field and our team in Los Angeles is no exception. For this Instructor Spotlight, we will be interviewing musician, producer, and DJ extraordinaire Mikhail Arce-Ignacio, aka MECHA, on his background, technique and inspirations.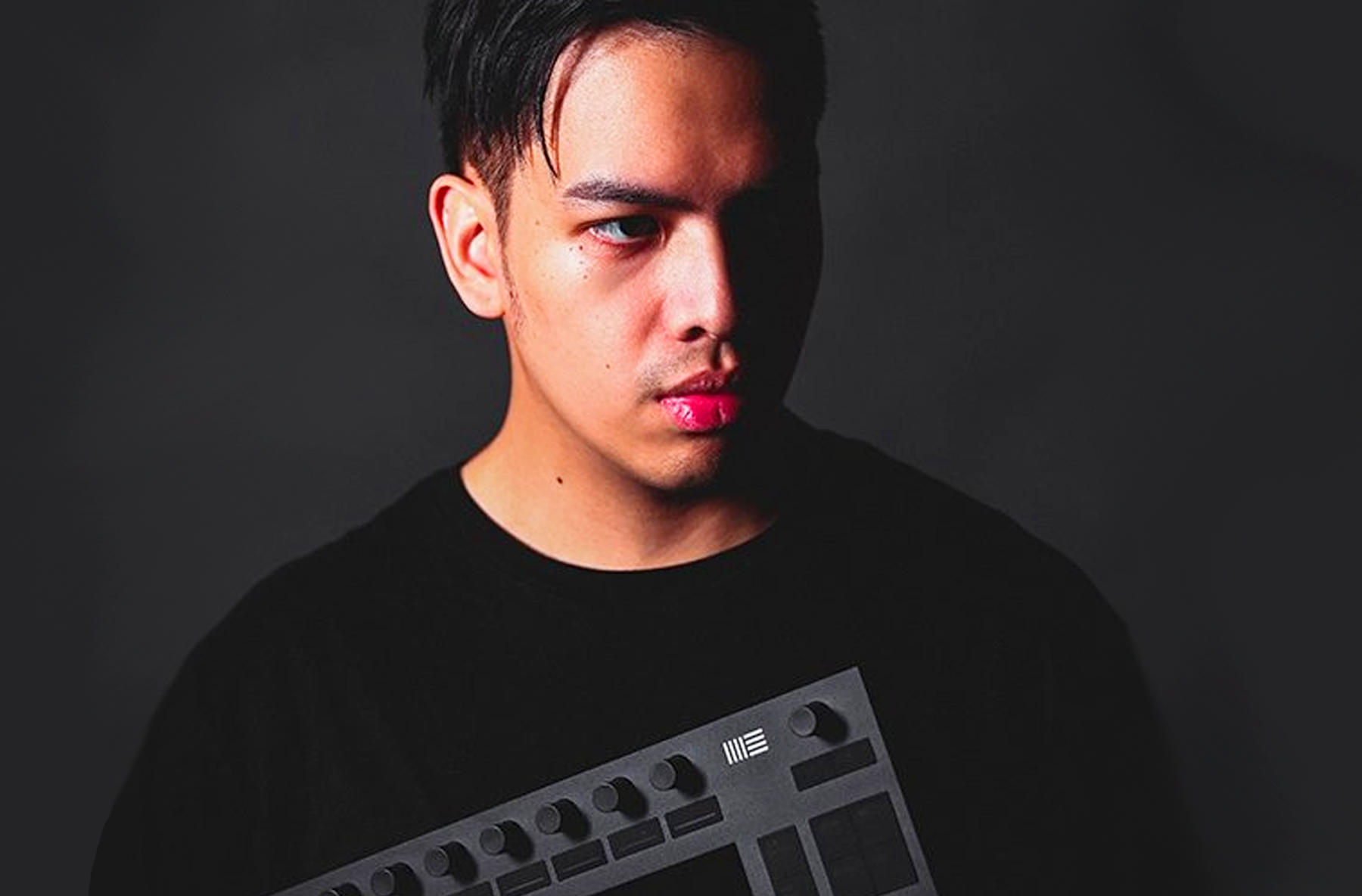 Mikhail Arce-Ignacio aka MECHA is a talented musician, producer, and DJ. His passion for music first formed through a fascination with playing percussive and stringed instruments in bands. This expanded into an obsession with synthesizers, grooveboxes, and DJ equipment, and culminated when he discovered he could connect and blend all these elements within Ableton Live. As a Certified Ableton Live trainer, he has taught music production across the globe, offering Ableton courses in Sound Design, Production, Mixing, Mastering, and Live Performance. Follow on below to read our interview with MECHA.
How long have you been DJing and producing?
I picked up several band instruments in High School and eventually got into recording and producing my own stuff shortly after. It's been about fifteen years since. DJing came slightly later on. I've been DJing for just about 11 years.
What first drew you towards being a DJ/producer?
After dabbling in band instruments, I started becoming curious about synthesis and creating digital sounds. Listening to electronic music and simultaneously realizing how accessible music production has become with software is really what motivated me to get into DJing and Music Production seriously.
What artists and genres influenced your sound?
It was primarily electro that got me first interested in making electronic music. I'd always listened to electronic music in my younger years, but it was hearing the grit of Justice's synths on songs like 'Waters of Nazareth' that got me interested in trying it out myself. Eventually, I got into other genres like bass music and DNB, largely fascinated with morphing wavetable synthesizers and sound design from producers like Noisia and Two Fingers. These days I'm listening to IDM, ambient and techno more than anything, drawing inspiration from artists like Sos Gunver Ryberg and labels like Ninjatune, Mord, Perc Trax, and Svbkvlt.
You've competed internationally as a DJ, even winning the Pioneer DJ Battle Championship in Manila. How did you prepare for that battle and what was that experience like?
Preparing for the Pioneer DJ Battle Championship taught me a lot of things as a performer. It taught me that importance of balancing skill and showmanship (technicality does not always directly translate into wowing a crowd), the value of enough preparation and avoiding over-preparation (leaving room for live improvisation and natural variation), and it taught me the value of having a strong core concept to tie a performance together. The experience itself was rewarding. I'd joined and placed numerous competitions before that, but the Pioneer DJ Battle was always top of my bucket list since the previous champions were mentors and friends of mine. Winning it gave me confirmation that hard work and perseverance pays off. It all allowed me a bit of space to push the limits of my programming for sets after the competition too.
How has incorporating Ableton Live into your workflow evolved your music production? Did that play a role in your wanting to become certified in Ableton Live?
When I first got into music production I came from a band perspective, and I struggled to find a hardware and software set up that really made sense to me. Ableton Live was the first DAW that really clicked. The session view made so much sense to me with a workflow similar to jam sessions I would have with my old band, wherein I could start with small musical ideas and really piece them together to form a large composition. I was learning both DJing and production for quite a while at a school in Manila called Spin City. Eventually, the school invited me to lead some of the classes. I really enjoyed it and started teaching in other schools. I was very happy teaching the classes, but I'd never heard or thought of certification before. When I got news of Ableton holding a certification event in Asia, three years after its last certification event in my area, I took it as an opportunity to test and prove my abilities as a trainer. The event itself taught me some very valuable insights into teaching that I still carry to this day. Since then I've used the software in the studio, within live performances, at events, and really everything across the board. It's been an essential creative tool that I really can't imagine being without.
You've traveled across the globe as a Certified Ableton Live trainer, what was that experience like?
Traveling and migrating to Los Angeles as a musician is a challenging experience on its own. In Manila, I pretty much knew the industry inside and out. I'd grown up with most of the people in the scene and it was just much easier to find a place there as a professional. I had several marketing and ad agencies in my network that would tap me for events, music direction, video scoring, and performances. There were only a handful of schools in the city and I was friends with most of the owners, so it was easy to collaborate and work as an educator. I did, however, get to a point where I felt I wanted to learn more, to be able to teach more. I wanted to be exposed to a different music culture, where I could try some newer things in terms of sonic identity. Moving out to LA, I've been able to meet a lot of creatives with varying goals, most just as driven toward them, if not more. It's been challenging trying to get my bearings in the music scene here. Being an Ableton Certified Trainer has really helped me a lot in every aspect, first in giving me a community of like-minded individuals to turn to for support, but also in getting connected to educational institutions where I can do my best work.
You score for mass media, music direct for events, and perform and produce original electronic music. What have been some of your favorite projects to work on?
One of the projects that quickly come to mind is this collaboration I did with a big cigarette brand in Manila. They were launching a new product and they got me to produce some music for a live 3D visual projection. They also got me to perform for the event before the launch visual played. Aside from the performance aspect, which is always exhilarating, seeing the 3D visual with music made in my style and hearing the crowd react to it was just priceless and rewarding. I also always recall the collaboration I did with Selecta, the ice cream company. They got me to produce a heavy bass track and had a dancer from the Philippine All Stars film a viral music video for it. It was one of my first big commercial projects and first big paycheck too. The projects I recall and love the most are the ones that really let me share my style and sound. They're much more fun to work with and are all obviously very fulfilling to see to completion.
What made you want to start teaching music production?
I initially got into teaching mostly because the school I learned from needed an instructor to stand-in. After my first few experiences with teaching, I realized how much I loved it and decided to keep doing it. These days I'd dare even say I enjoy teaching more than anything else. I've always loved immersing in the technical aspects of my passions. Teaching allows me to focus and develop the skills and knowledge in music production without having to use it in a personal context. I can practice a lot of different approaches to production that I may not have thought of or used otherwise because my own workflow doesn't necessarily equate to the best workflow for a student. I'm challenged to look at perspectives beyond my own. When it's successful, there's the rewarding feeling of being able to witness the glow on the face of a student finally able to bring their own creative ideas to life.
What has been the best part about teaching at Point Blank?
There are so many things I love about teaching at Point Blank. One thing I always share is that when I was learning music production years ago, I had taken classes at Point Blank myself, just like my first job at Spin City where I moved from a student into an instructor. It really feels like, in some way, it has come full circle and I'm finally able to give back and provide others with the support I received myself in learning music production. I also love the community at Point Blank. The management, faculty and students are some of the nicest and coolest people I've met and they always make it such a great experience coming to work. In addition to all of this, the facilities are amazing. I love our classrooms and studios. They are huge and have all the equipment any aspiring producer would need to get going. The setup we have for each workstation pretty much contains the same central pieces as my personal workstation at home. We've got an Ableton Push and an NI Komplete Keyboard set up on each computer. For the DJ rooms, we've got Pioneer turntables, CDJs, and controllers for everyone. Everything just really feels like home.
What's next for you? 
My current goals revolve around solidifying my place in the LA scene and continually strengthening my live performance setlist and setup. DJing has slightly taken the back seat for me these days and I'm a bit more interested in gathering original content for release and for live. I've recently gotten into modular synths and it's been shaping my current approach to sound a lot. In spite of all my software knowledge, I'm discovering a lot of other areas for exploration within the realm of sound. It's ignited some fresh new energy within me that I call from both within the studio and in the classroom.
Socials: Facebook / Twitter  / SoundCloud
Thinking of joining us at PBLA? We offer a plethora of courses in music production and DJing including our newest and most extensive Music Production & Sound Design Master Diploma programme as well as our DJ/Producer Certificate, Music Production & Sound Design Diploma, Mixing & Mastering Award, Music Production & Composition Award and more. For additional information, contact a course advisor or, if you're in the USA, give us a call on 323 282 7660. If you're calling internationally, use the number +44 20 7729 4884.
Register to Access Free Courses, Plugins, Projects, Samples & More
When you register with Point Blank, you access an array of free sounds, plugins, online course samples, access to our social network Plugged In and much more! Simply register below and visit our Free Stuff page to get your hands on a range of exclusive music-making tools and tutorials provided by the team. Fill your boots!