At Point Blank, you can expect to be taught by some of the best in the business. Each of our instructors is selected for their combination of talent, music industry experience, and tangible success – which they pass on to you in the classroom. Each is a true professional in their field and our team in Los Angeles is no exception. For this Instructor Spotlight, we will be interviewing renowned on-air mixer, DJ, and key Point Blank Essential DJ Skills instructor, Sophia Biggs (Sophenom).
If you'd like to study Essential DJ Skills with Sophia, or any other courses at Point Blank LA, sign up here. Additionally, if you're not in LA, you can always study a degree course with us in London and Online.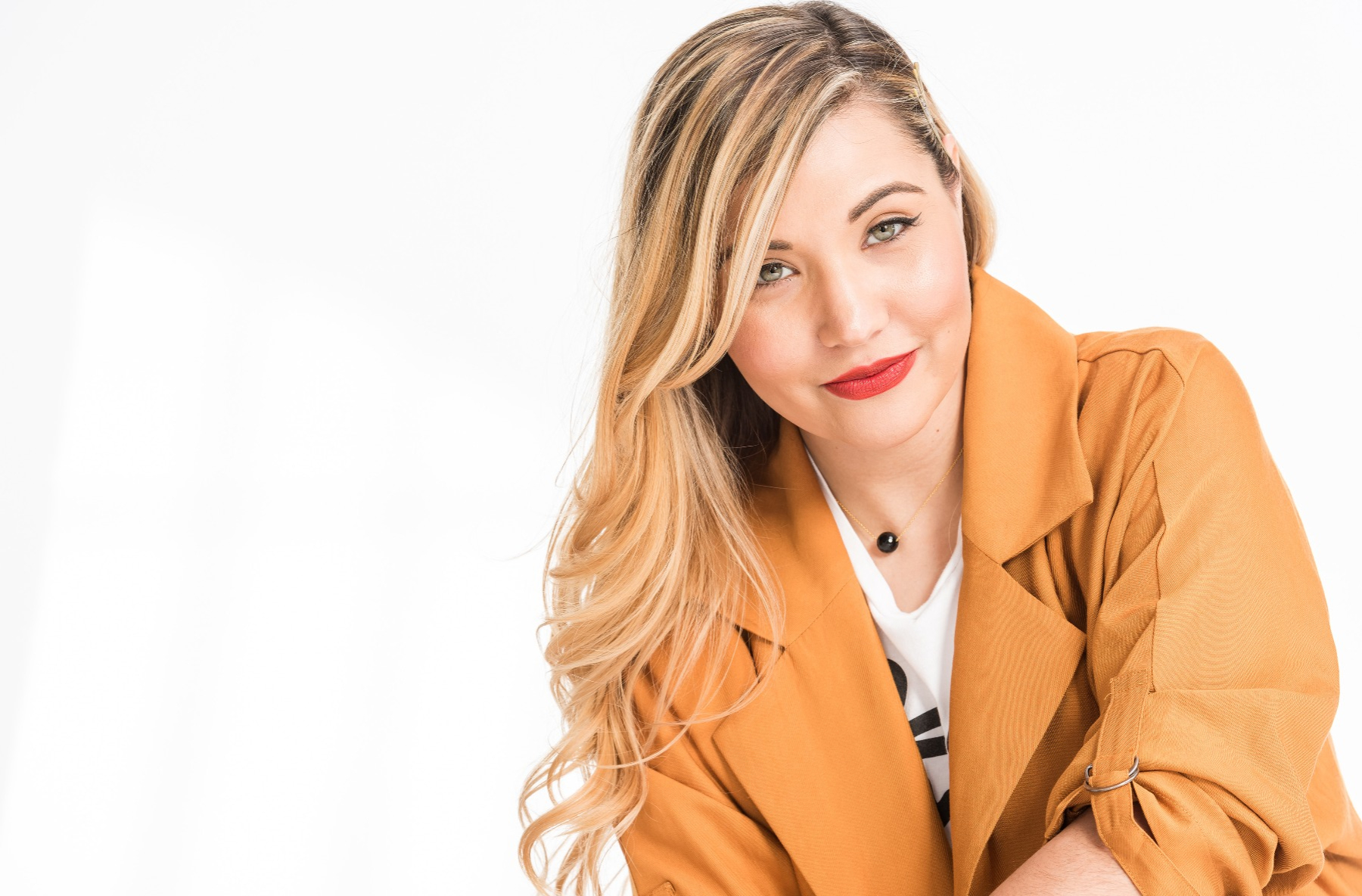 1. You're currently an MBA candidate at Pepperdine Graziadio Business School. Can you tell me what you're studying and what you plan to do with your MBA? 
Yes, currently, I am attending the MBA program at Pepperdine University with a Marketing concentration. I have always had a passion for marketing. I am looking to utilize my MBA education to further the success of organizations that I work for and to apply my marketing skills and previous five years of management experience to provide customer insights and trends for music marketing. I want to use this knowledge in my DJ career and others to level-up branding.
2. I know that you have a plethora of on-air experience. Is there an experience you've had that's been your favorite?  
Saturday nights in the studio at Power106 was a special night. Also, working the morning show shift was an incredible experience, but it was very challenging to be up before the sun! One specific moment that comes to mind was when I met Q-Tip from A Tribe Called Quest, and he invited me to the Jimmy Kimmel performance that evening. That was like a dream come true for me! Also, when The Game came into the studio, I was able to sit in on the interview and hear him mention that every time he wakes up in the morning, he asks himself, "What would Tupac do?"
3. Which musicians/music producers inspire you the most? 
Some musicians/music producers that inspire me the most would be Dilla, ATCQ, Hendrix, Kutcorners, and right now, I have been listening to a lot of Channel Tres as far as DJs go A-Trak, DJ Craze, and DJ Shortee. I always liked Dom Dolla and THUGLI's production as well.
4. Your DJ name is Sophenom – what inspired this name? 
I used to freestyle rap, and I was constantly changing my name. I couldn't find it, you know? One day I was rapping to my best friend, and I said, "I'm the so uncontrollable, the So-phenomenal!" and for some reason, that stuck with me. I went by "Sophenomenal" for a while, but I eventually shortened it to "Sophenom." So, essentially "Sophenom" is short for "Sophenomenal."
5. When did you first start DJing? Was there a specific moment in your life that made you realize music was something you wanted to pursue?
I started DJing in 2003. That's when I bought my first pair of turntables. My family always had music around me, and I was constantly destroying my Dad's music collection as a toddler. I have just always gravitated toward music, but it is difficult for me to pinpoint a specific moment in time. I feel that if I am not making music, something is off, so I choose music every time.
6. What are your passions outside of music?  
I am a home chef and the resident Gordon Ramsey at my home outside of music. I love getting creative in the kitchen and expressing art through my culinary experiments.
7. How did you get into teaching? What do you like best about teaching at Point Blank?
I got into teaching in 2006 when one of my mom's friends had me TA at her school. I have always had a passion for education, learning, and teaching. What I like best about teaching at Point Blank is learning from students and exchanging tracks with students. I am always interested to see which aspect of DJing certain students gravitate towards. That is always so fascinating to me.
8. What's in store next for Sophenom? Any current projects that you're working on? 
I am currently working on some production and live-streaming projects. Follow me on Instagram: @sophenom.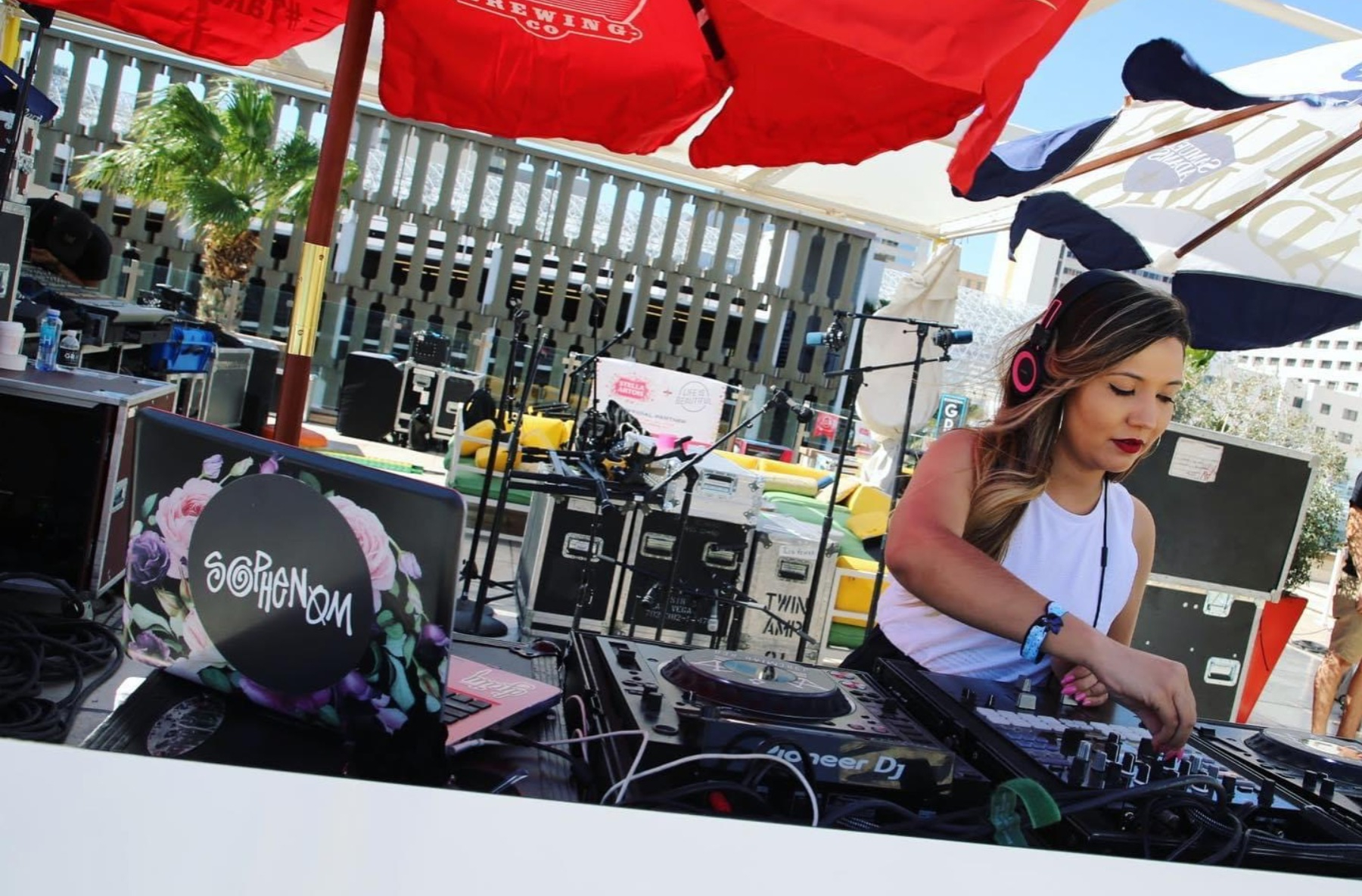 Check out Sophenom's latest mix, "Ultra Rare Trax Mix (2022)".
Socials: Instagram / Twitter /  SoundCloud / www.djsophenom.com
Thinking of joining us at PBLA? We offer a plethora of year-long courses in music production and DJing including our Music Production & Sound Design Diploma, Music Production & Vocal Performance Diploma, and Music Production & DJ Performance Diploma programs as well as shorter programs including our Radio, Podcasting & DJ Diploma, DJ/Producer Certificate, Mixing & Mastering Award, Music Production & Composition Award, and more.
For additional information, contact an Admissions Advisor or, if you're in the USA, give us a call at (323) 594-8740. If you're calling internationally, use the number +44 20 7729 4884.
Register to Access Free Courses, Plugins, Projects, Samples & More
When you register with Point Blank, you access an array of free sounds, plugins, online course samples and much more! Simply register below and visit our Free Stuff page to get your hands on a range of exclusive music-making tools and tutorials provided by the team. Fill your boots!