With reverb being arguably the most commonly used effect in music production, a good reverb plugin is a staple for every producer. Whether you're working with vocals, drums, guitar, VSTs or more, using reverb is a fantastic way to make your instruments sound natural and in situ. Reverb comes in a number of different styles, so it's important to pick the right one for the job. From haunting, hollow echoes to gorgeous and rich ambience, these are the 5 best reverb plugins on the market.
If you'd like to learn more about how plugins work or the ins and outs of music production, DJing, singing, songwriting, music business and more, then check out our London, Online and Los Angeles programmes. Alternatively, if you're looking to study one of our popular degree courses, we have a range of programmes that specialise in music production and sound engineering, DJing, vocals and more. Check out our full roster here.
What is Reverb?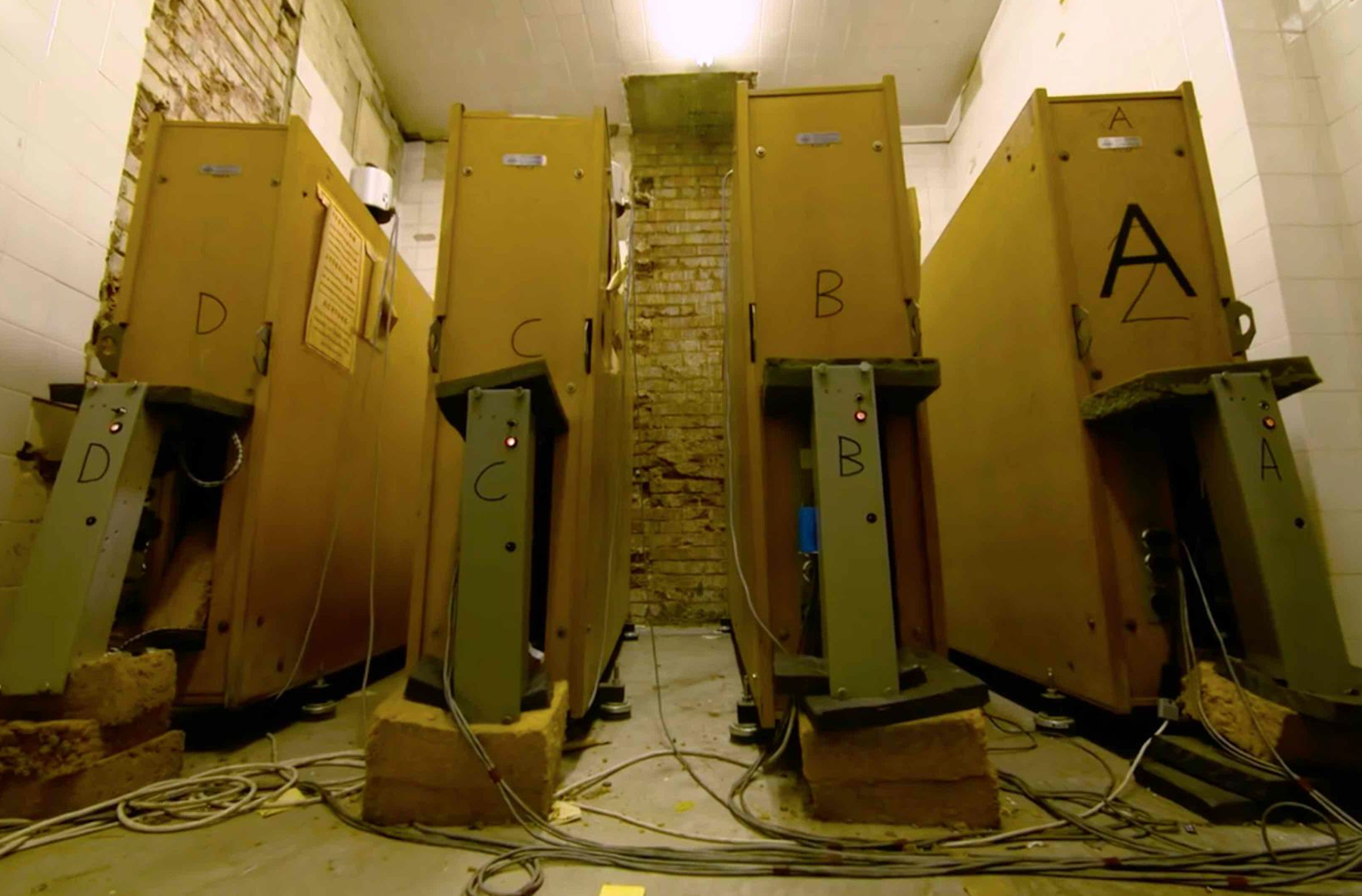 Reverb is an effect caused by soundwaves bouncing off the surfaces around you, creating a number of audio reflections which build up and eventually decay. Reverbs were created originally by recording in different rooms using different microphone placements. The bigger the room, the bigger the reverb and the smaller the room, the smaller the reverb. The same goes for microphones – if the microphone is further away from the instrument the reverb recorded will be larger.
What Are the Different Types of Reverb?
Spring
First created in the 1960s by The Hammond Organ Company, the spring reverb, as its name suggests, features a spring (or several springs) encased in a metal box called a reverb pan. An audio signal is sent to one end of the spring from a transducer (an electronic component) which creates waves that travel through the spring. The motion of the waves is then converted at the end of the spring by another transducer and added to the dry sound. The waves' energy which is reflected and still contained in the spring creates the reverb effect we hear.
Plate
Unlike the spring reverb, the plate reverb uses a metal sheet and vibrations to create the effect. The metal sheet is suspended using springs in each corner which attach it to an outer shell. A transducer sends a signal to the plate which causes it to vibrate and then be picked up by a microphone. One can easily test how a plate reverb works by tapping a metal sheet or item and listening to the results. the plate soon dominated the spring up until reverb was introduced into the realms of digital production.
Digital
Digital reverb is an artificial alternative to the two physical reverb styles listed above. Usually, in the form of an audio plugin for a DAW, digital reverbs have the ability to emulate the sounds of different spaces and allow the user to save presets, create their own natural sounding effects, spaces and more.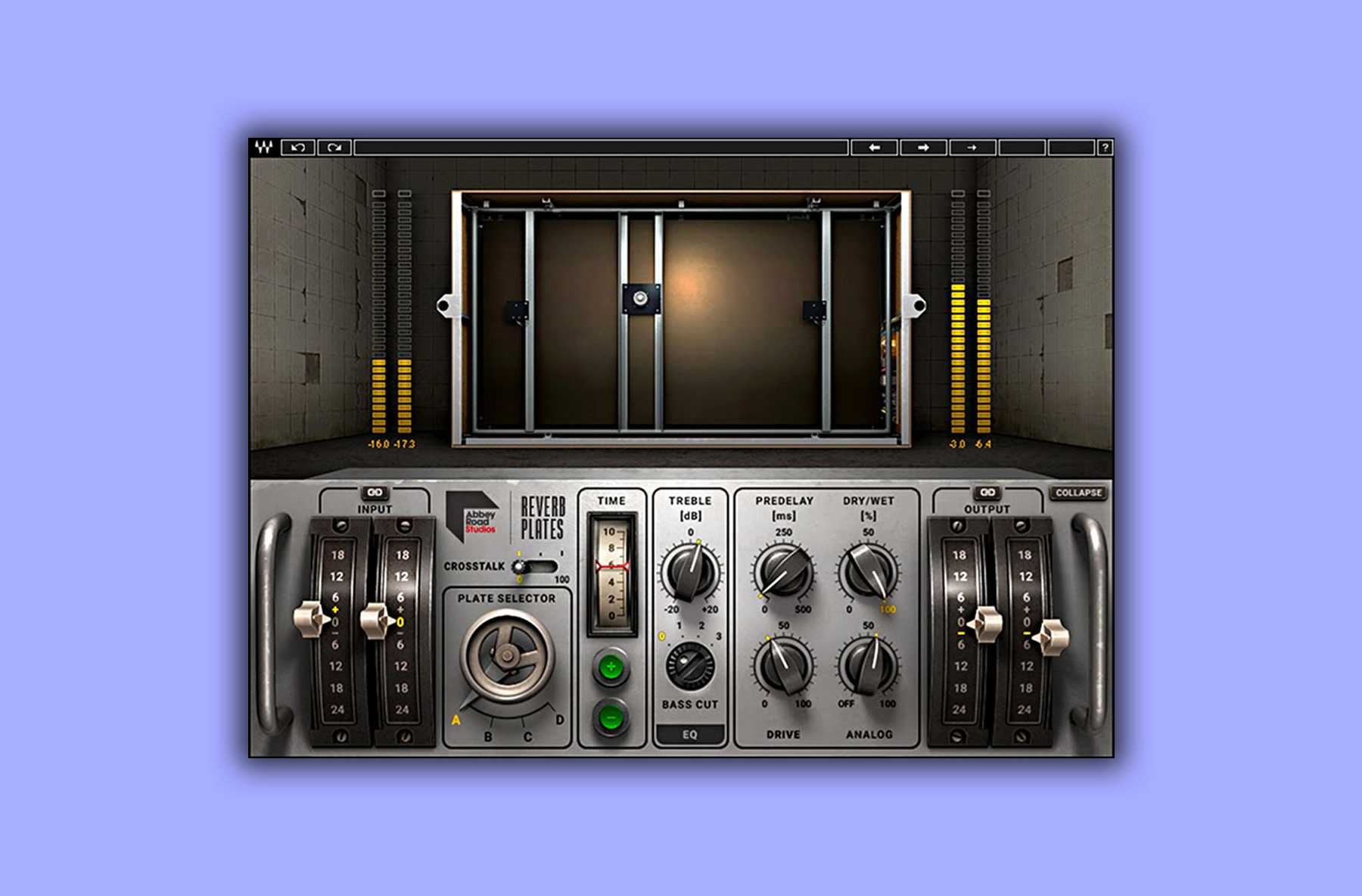 Waves Audio's Abbey Road Reverb Plates emulate the stunning and unique-sounding plate units of the legendary Abbey Road recording studio. These audio plugins have meticulously encapsulated the harmonic distortion of both the drive and output amps as well as the individual plate/damper behaviours. For those looking for an all-around great digital reverb, this is the one – not to mention it's currently on sale for only $35.99.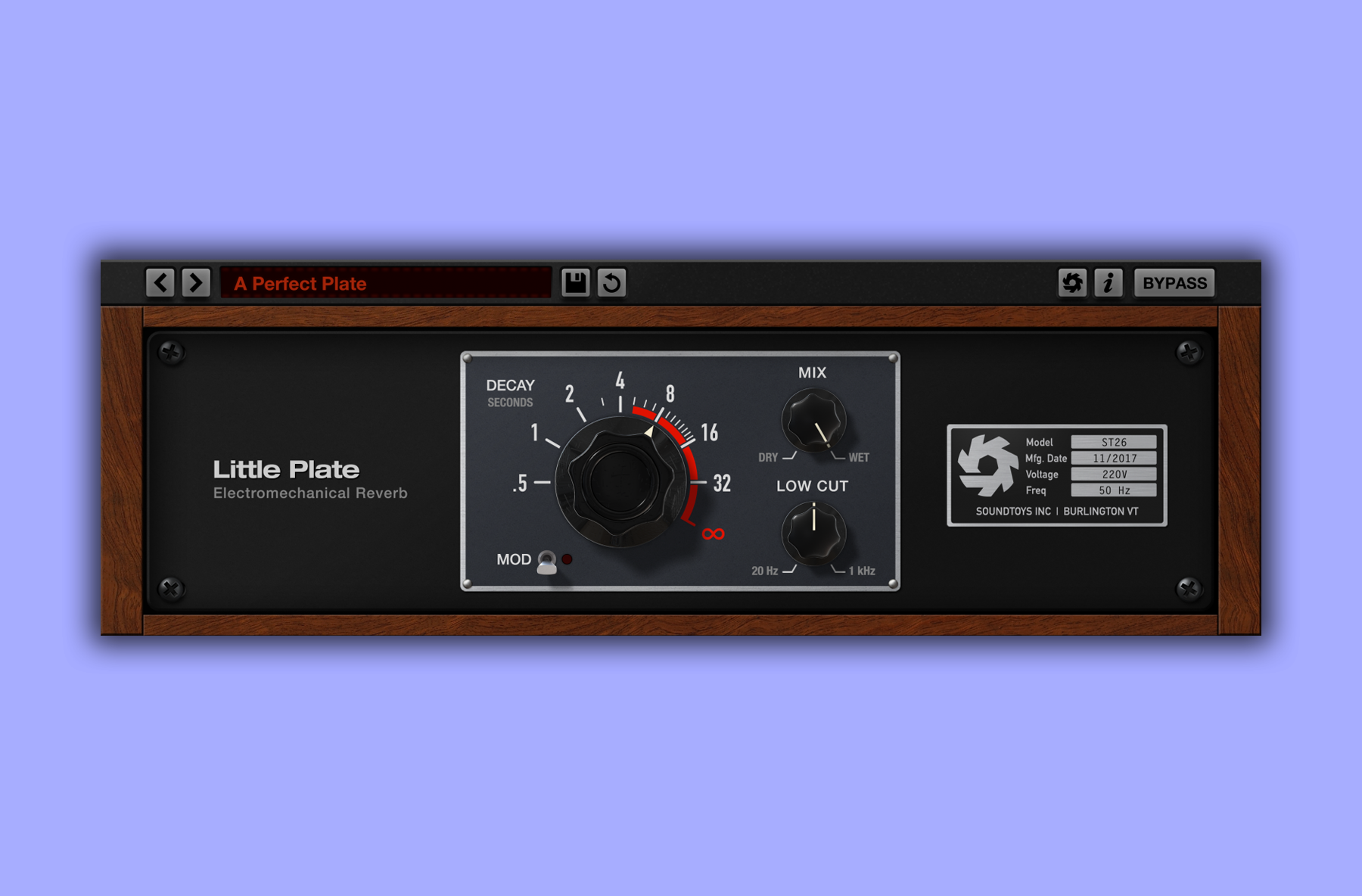 Another digital emulation of the plate reverb, Little Plate by Soundtoys is the go-to for rich, warm and spacious sounding reverb. The plugin was inspired by the EMT 140 plate reverb but as is tradition with Sountoys products, they've added in a few fun twists along the way. The plugin comes in at $99 and features 25 distinct presets to help you find your feet. Learn more about Soundtoys Little Plate by heading here.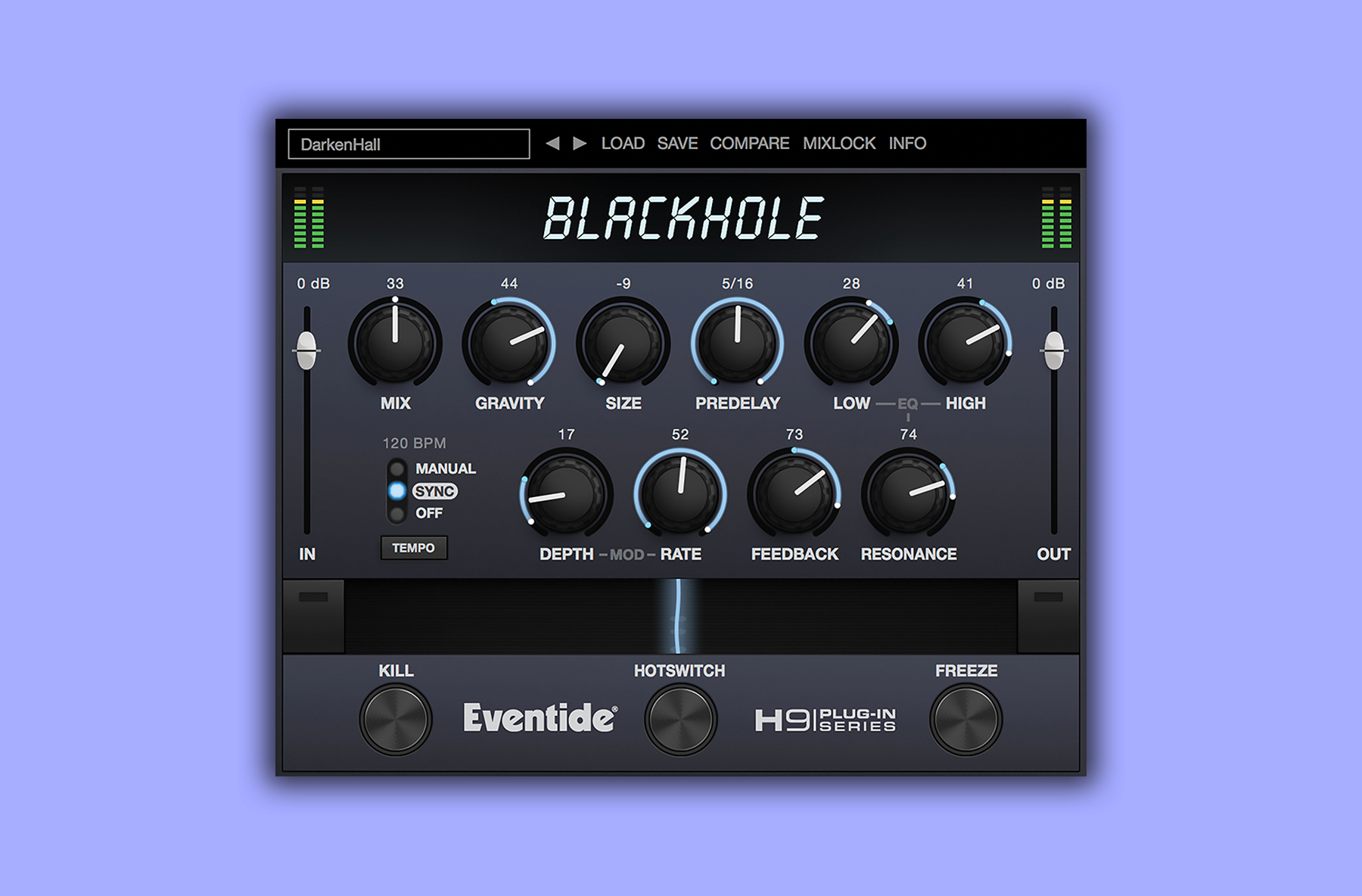 What makes Eventide's vast and limitless BLACKHOLE reverb stand out is its ability to create otherworldly spaces that could never exist in our reality. The sheer size this reverb can generate breaks the rules of existing reverb and works wonders on strings, pads, guitars and more. With 50 presets, supernatural settings, fully flexible mono and stereo options, Kill Switch mutes and more, BLACKHOLE is a must-have for anyone looking to create big effects with lasting impressions.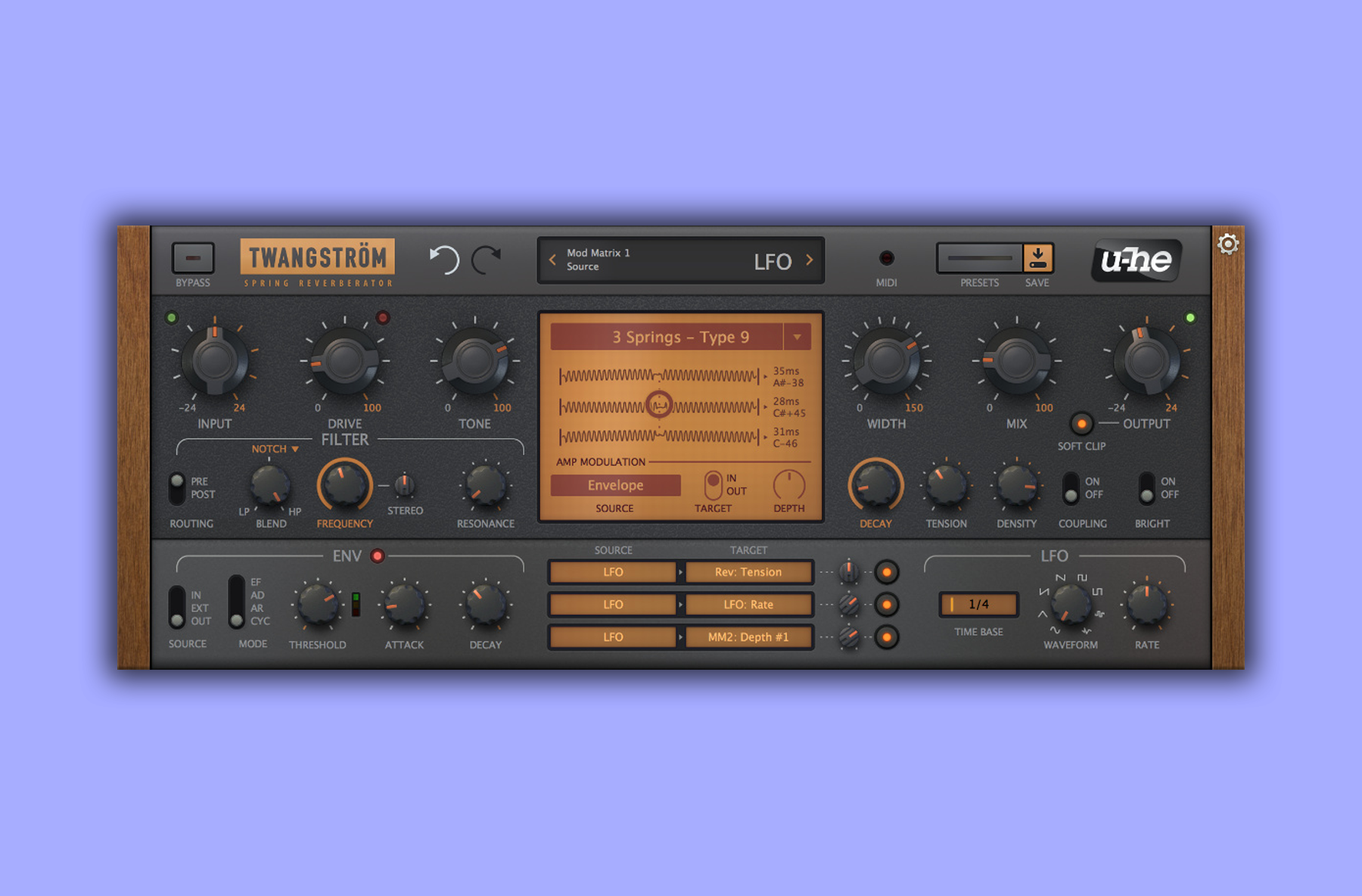 Featuring shakeable springs, 3 different reverberation tanks modelled on some of the most popular rock and roll guitar amps, a comprehensive modulation matrix, 76 factory presets and much more, u-he's Twangström is a force to be reckoned with. It's priced at €69 and is well worth the money for anyone looking to recreate the odd character of real springs.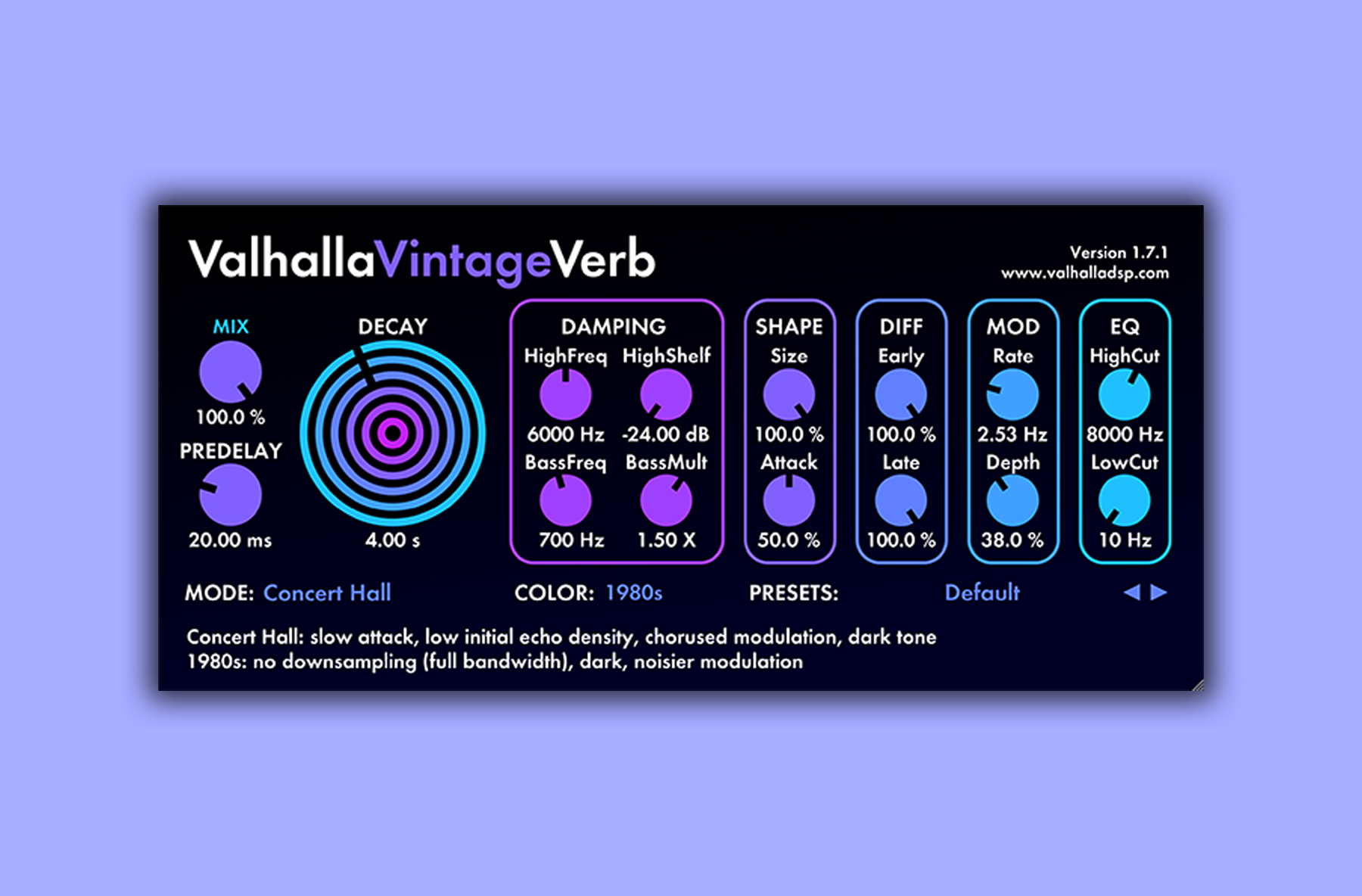 Valhalla DSP's Vintage Reverb comes packed with 18 reverb algorithms, including Concert Hall, Bright Hall, Plate, Room, Chamber, Random Space, Sanctuary, Dirty Plate and more – so it's an intuitive piece of software for those looking to get creative. In addition to this, it features 3 colour modes for different eras of reverb, which will help generate both vintage and contemporary sounds. This postmodern plugin was inspired by the reverbs of the 1970s and 1980s but works wonders on producing modern-sounding effects. Head here to pick this up for $50.
If you've learnt a thing or two about the different types of reverb and how they work and fancy finding out more about delay plugins, we've got you covered. Head here to see our top 5 delays for adding space and clarity to your mixes. For everything else music production focussed, our degrees can help.
Register to Access Free Courses, Plugins, Projects, Samples & More
When you register with Point Blank, you access an array of free sounds, plugins, online course samples, access to our social network Plugged In and much more! Simply register below and visit our Free Stuff page to get your hands on a range of exclusive music-making tools and tutorials provided by the team. Fill your boots!