If you're as obsessed with delay as us, you'll know that it's one of the most useful effects in a music producer's arsenal for creating a sense of space and movement in your tracks. From simple repeat delays to huge, warping, re-pitching effects, delays can really help expand and define the character of your sound. That's why we're back with a roundup of 5 of the best delay plugins right now, from analogue modelling workhorses to intuitive and creative delays which will pull and sculpt your sounds in ways you didn't think possible. If you'd like to learn more about how plugins and VSTs wok, be sure to check out our degree courses.
What is delay?
Before we get into it, it's worth clarifying what we mean when we say 'delay' and what this means when applied to your tracks.
No matter how complicated a delay may seem, they're all utilising the same principle: whereby audio sent to the input of a delay effect unit is recorded and played back, either once or several times at variable intervals, in order to create a time-based echo. This creates a sense of space and can pull a single sound temporally through a track.
In the days before software, delay could only be achieved via hardware; through tape, Bucket Brigade Delay (BBD) analog circuitry or digital means. In recent years, these delay effects have been emulated in software with very high levels of accuracy. Below, we've assembled a list of 5 of these software plugins, including examples of everything from tape to analog emulation, digital and beyond. Check them all out below.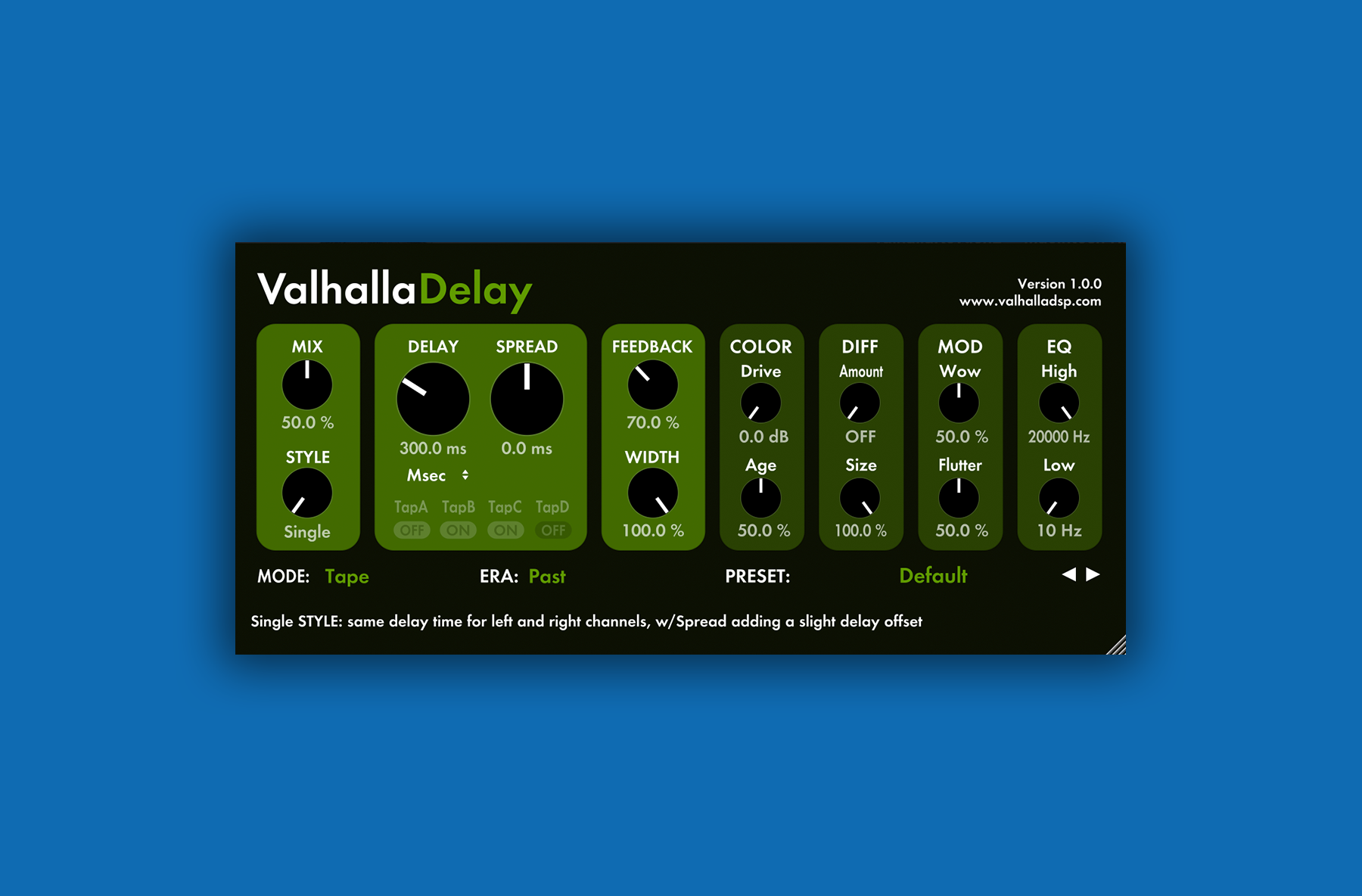 Earlier this year, the legendary 1-person team at Valhalla DSP released this incredible delay plugin. Featuring 7 different delay modes, including everything from scrunched-up dusty tape-delay emulation to incredibly clean and vibrant modern delay sounds, this is one of the most versatile and fantastic-sounding delay plugins available today. Our favourite thing about this plugin is the different kinds of saturation and overdrive which can be had from each kind of delay types and there really is an immense amount of fun to be had in experimenting with the 'Ghost' mode. Download it from Valhalla's site here.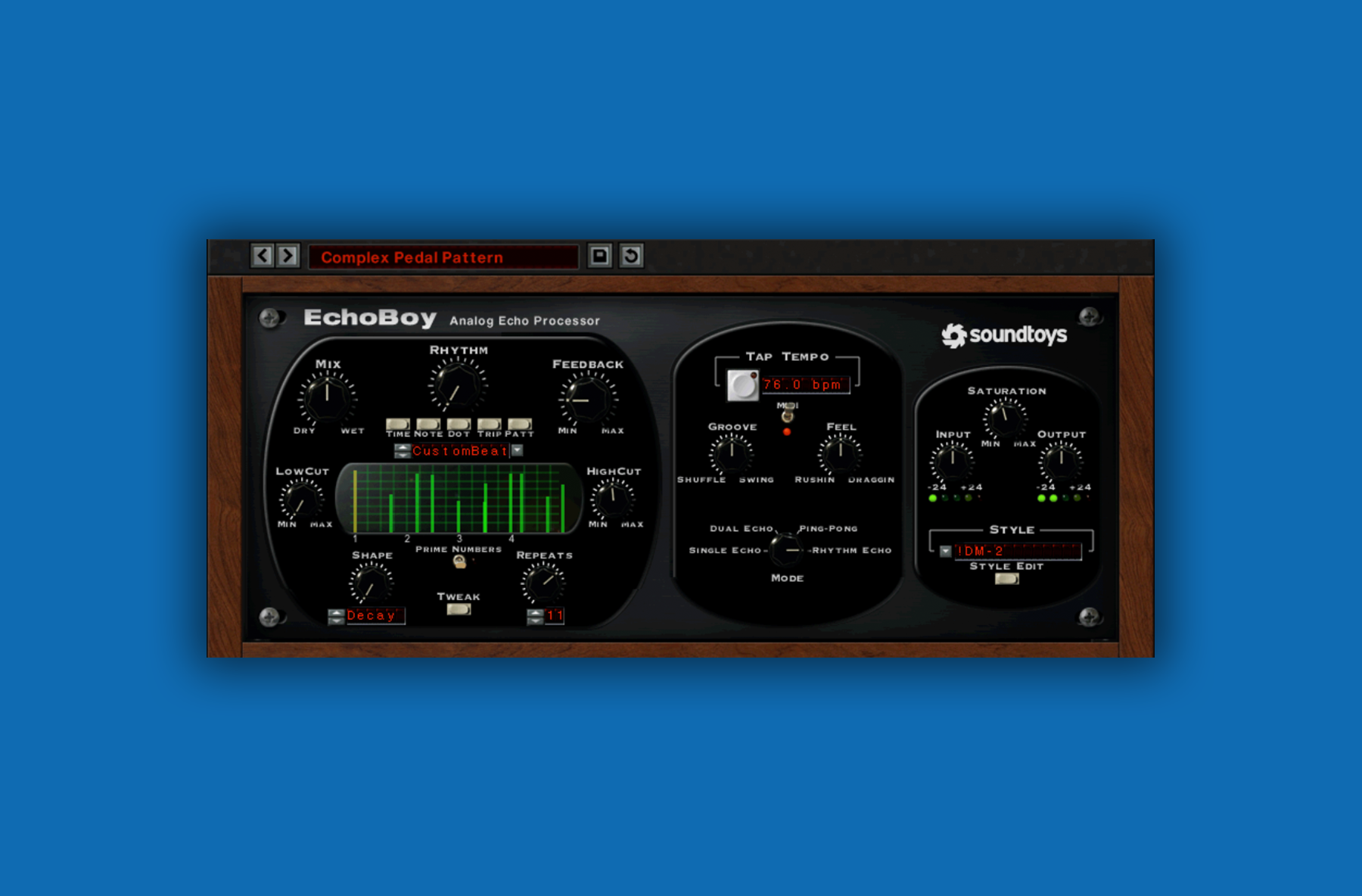 Echoboy is one of the most lauded delay effects in the digital realm today and with very good reason. Modelled on a long pedigree of iconic analog delay units and utilising advanced features such as delay type, EQ and rhythm control options, we've noticed that EchoBoy can be as simple or as advanced as we've needed it to be. This plugin is on the more expensive side of this list, but for the huge wealth of features and depth of analog-modelled sound quality at your disposal, it's worth every penny spent. You can grab it from Soundtoys here.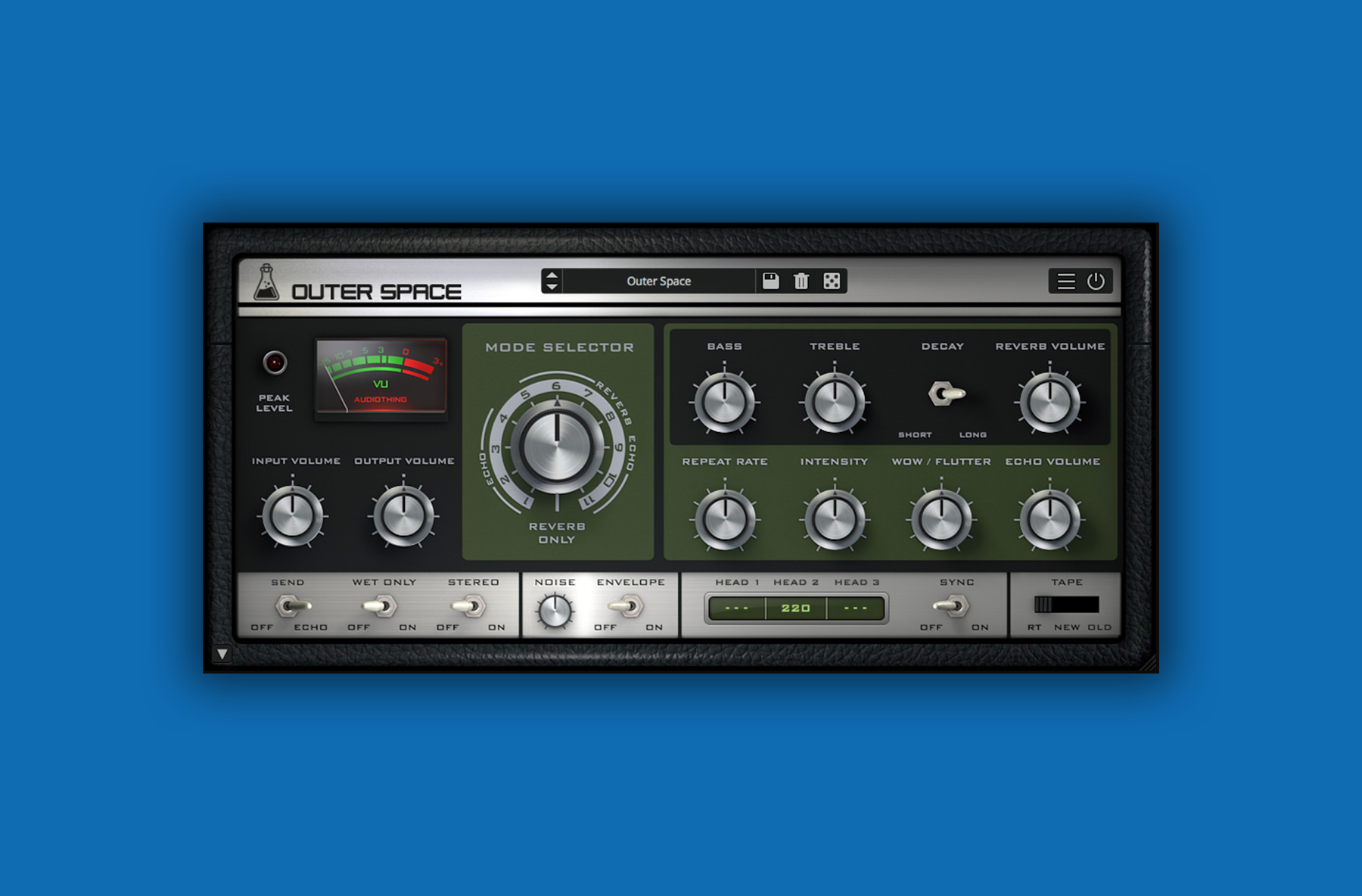 AudioThing's Outer Space is a real achievement in the world of tape modelling digital effects. This emulation of the exalted Roland RE-201 Space Echo tape delay is, in our opinion, one of the single most authentic digital tape delays out there – with a copycat interface modelled on the original unit to boot. Painstakingly modelling all of the original unit's sonic idiosyncrasies in minute detail, this VST delay adds even more possibilities to the original hardware unit, including a low/high cut for the feedback section and control over the type of tape modelled in the delay. We love cranking the input on this unit on chords for an authentic dub delay effect. Get your hands on this incredible piece of software here.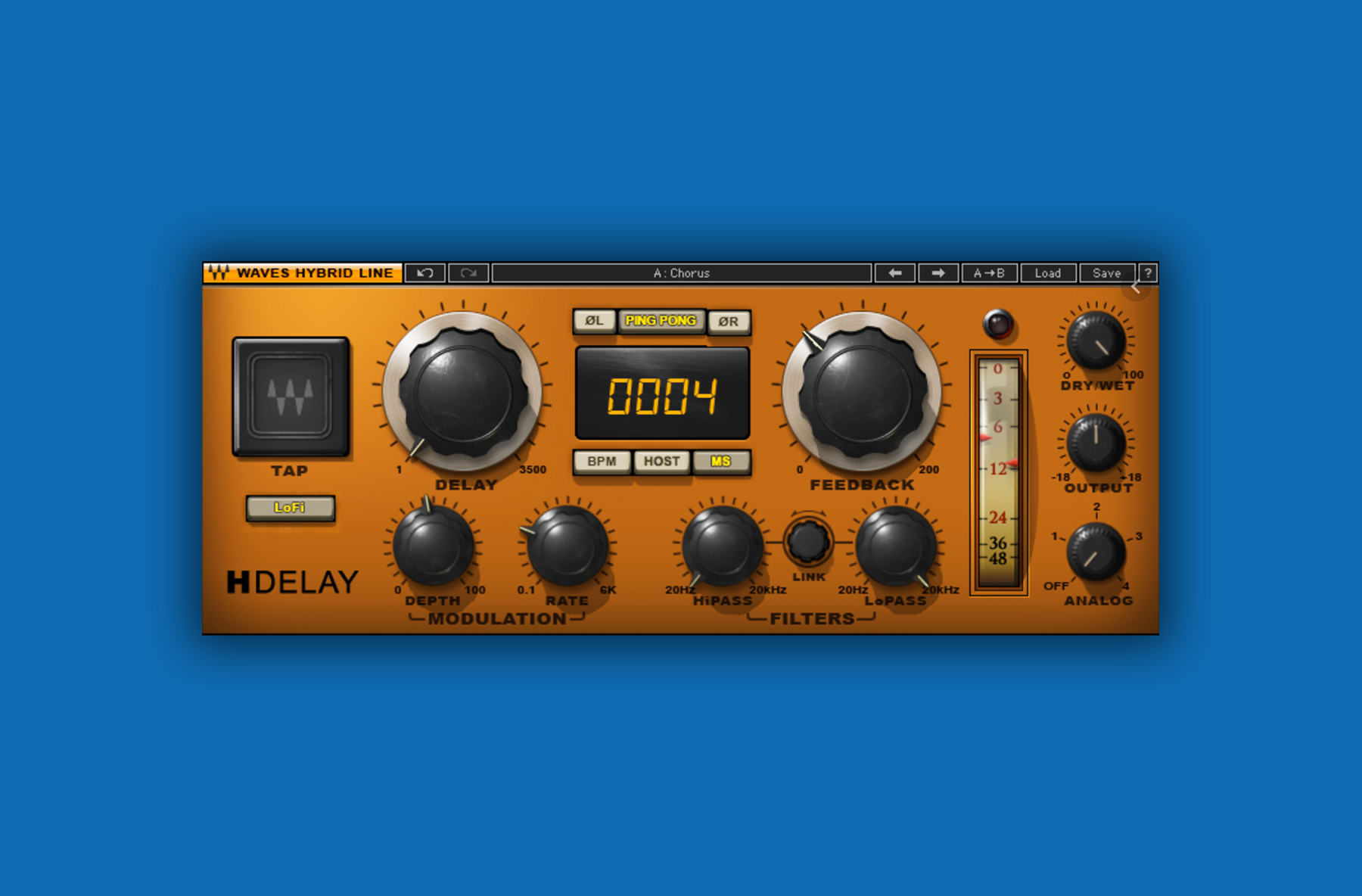 Waves' ubiquitous H-Delay is a simple beast of a unit and has probably been featured somewhere in many of your favourite modern tracks. Modelling the ever-popular Bucket Brigade Delay (BBD) analog circuitry of early hardware delays, the H-Delay offers a particularly murky and smeared sound popular among producers of all kinds. Push the feedback for a very satisfying emulation of analog self-oscillation. Pick it up for cheap from the Waves website here.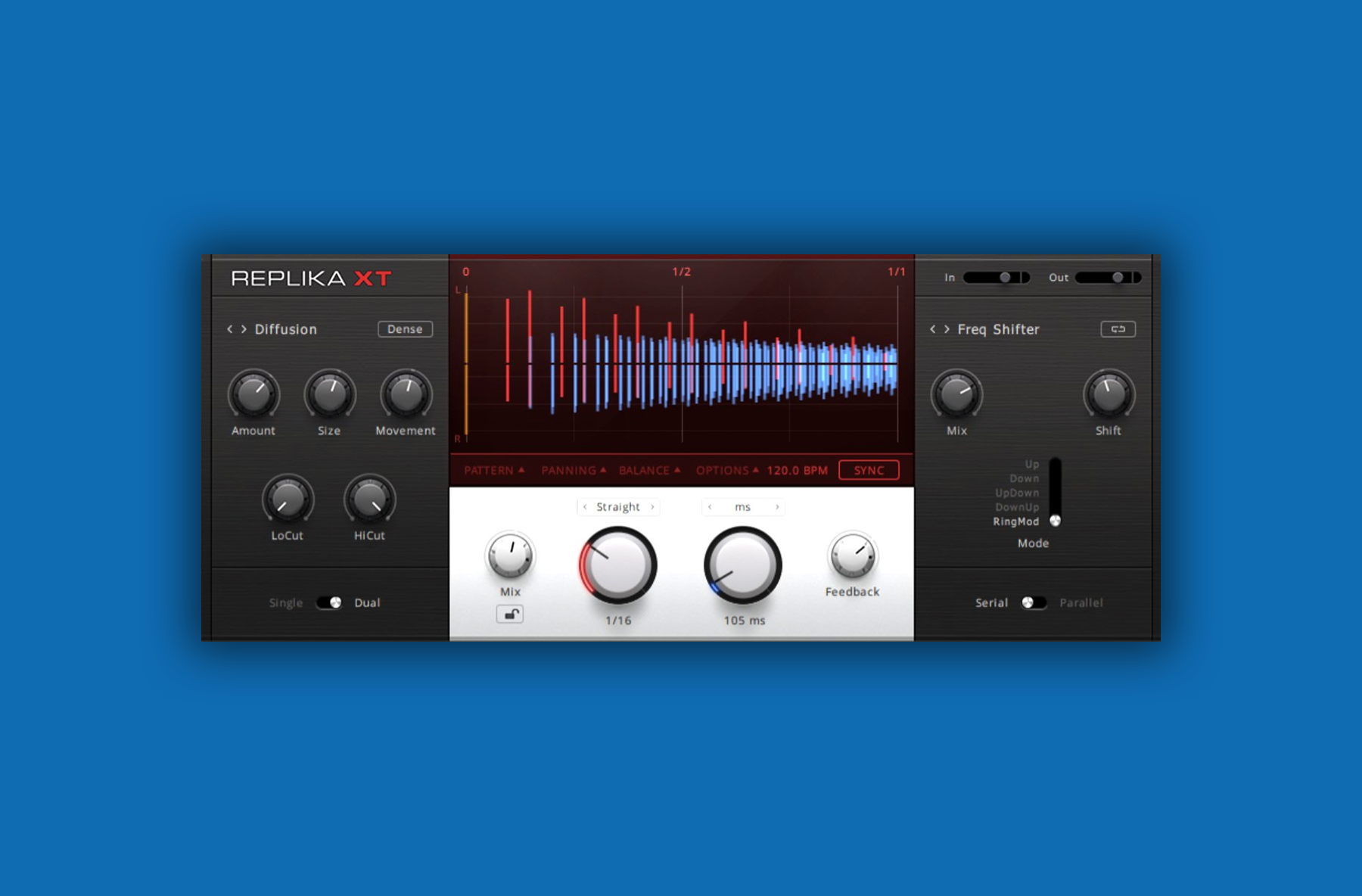 This brilliant plugin built upon the previous NI Replika iteration by adding further modulation parameters such as frequency shifting, pitch shifting and chorus, as well as two new delay types – tape and analog (our favourites) – to add to the previous diffusion, modern and vintage delay types. An incredible creative delay plugin, capable of creating everything from authentic tape and analog delay emulation to other-worldly reverberating spaces, this is one of the most feature-rich and capable delay VSTs in the world today, making it a music producer's and sound designer's dream. Cop it from NI's website here.
The above list is by no means exhaustive and represents just a small amount of the very best of the wealth of delay plugins available to producers today. Though the above plugins are, in our opinion, our favourite and most used in our own productions, it's always best to experiment with others to find out what works for you.
If you're interested in learning more about how VSTs work, as well as the likes of Ableton, Logic Pro and more, you can register to study with us at Point Blank both online or at one of our global locations where we offer a number of different Music Production courses.
Register to Access Free Courses, Plugins, Projects, Samples & More
When you register with Point Blank, you access an array of free sounds, plugins, online course samples and much more! Simply register below and visit our Free Stuff page to get your hands on a range of exclusive music-making tools and tutorials provided by the team. Fill your boots!