Be our guest, be our guest at our next Open House event! Point Blank LA is hosting another Open House on Thursday, February 20th from 7:30pm – 9pm at our beautiful Los Angeles location at the famous, hundred-year-old Mack Sennett Studios.
This PBLA Open House is the perfect opportunity to get any questions answered by our team, get a first-hand look at the state-of-the-art equipment and work stations our students put to use, and take a tour of our gorgeous home. Still not convinced? What if we told you we were being joined by record producer, DJ, multimedia artist and musical mastermind himself, David Harrow? Part of the Point Blank family as our lead Sound Design instructor, Harrow has truly made quite the name for himself in the music industry, with a legendary career spanning over three decades. David will be performing one of his captivating live electronic sets using Ableton Live 10 and his own modular synth rig, deconstructing his techniques along the way.
This is an unmissable opportunity for anyone interested in learning more about live performance in Ableton Live, music production, sound design, electronic music, the music industry, or Point Blank's award-winning courses. Did we mention we'll be giving away a free copy of the Ableton Live 10 Suite to one lucky guest? That winner could be you – all you've got to do is show up! Make sure you RSVP on Eventbrite now, because this event is not to be missed.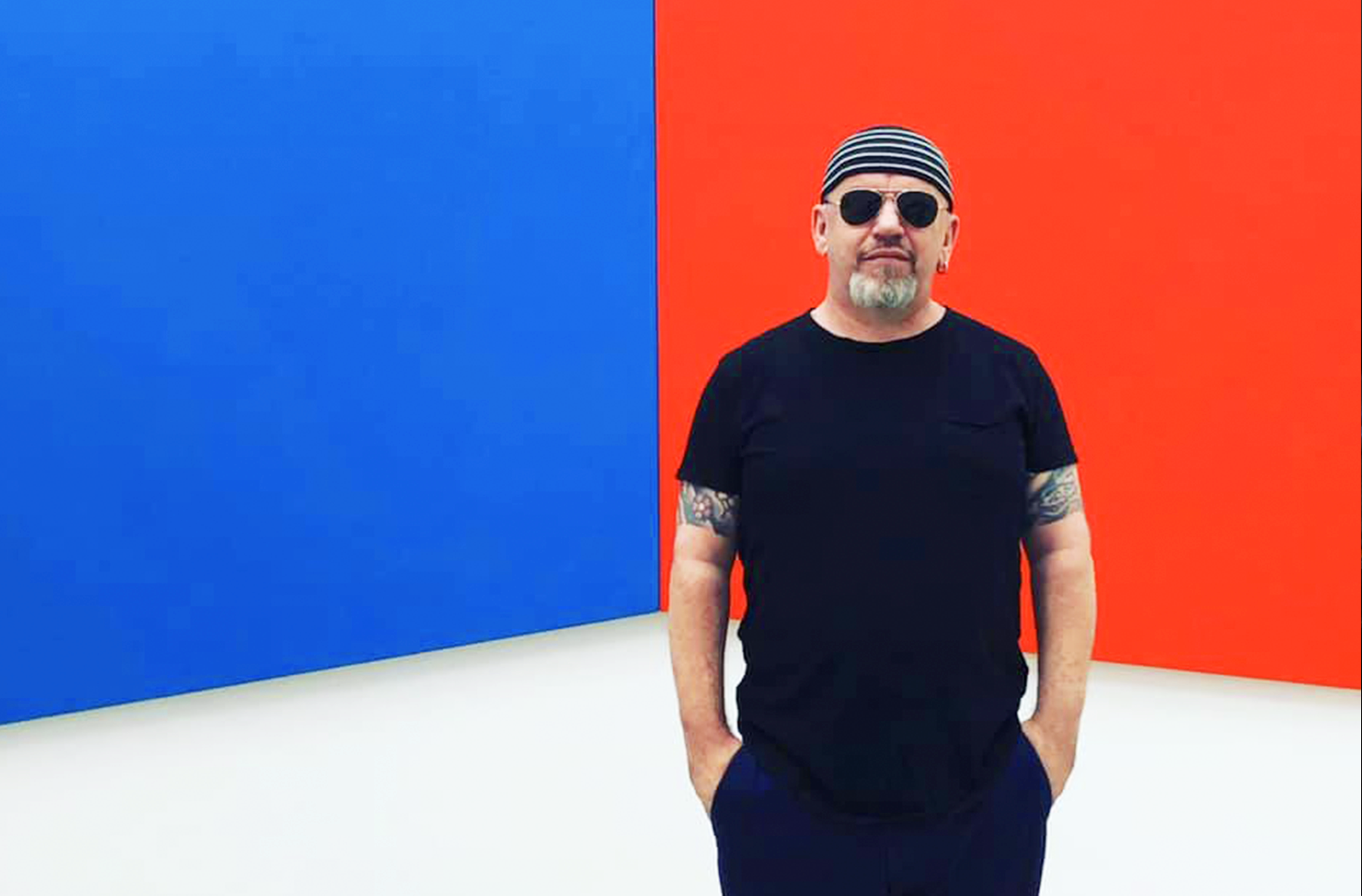 7:30 pm: Doors Open for Tours and Q&A w/PBLA Staff
8:00 pm: DAVID HARROW MASTERCLASS: "Performing Live with Ableton Live"
9:00 pm: Ableton Live 10 Suite Giveaway Raffle
David Harrow's track record truly speaks for itself. Since his early beginnings in London's 80's post-punk scene, David's musical journey has been a constant quest for the newest and most stimulating sound he can find. This constant hunger for being a part of  "what's next" in music has led him to decades worth of collaborations with some of overground's and underground's best musical legends. David has been present in the revolutionary sounds from New Wave to Neue Death Welle, worked his magic in Punk-Dub and experimental electronics as part of the On-U Sound Production team, did disco with San Francisco giants like Sylvester, created a pop smash with Billy Ray Martin, left his mark in the West Coast Bass scene as OICHO, and so much more that we don't even have the room to list. Needless to say, there isn't much musical output that David hasn't been involved with in some way. Today David's musical journey is still going strong as he alternates between widescreen soundscapes and percussive soundtracks and continues to perform, produce, and release music, via his own label Workhousedigital.
Don't forget you can experience David's musical genius first hand at our February 20th Open House. Do not miss out, RSVP on Eventbrite now and meet the Point Blank LA team – we're super friendly!
Thinking of joining us at PBLA? We offer a plethora of courses in music production and DJing including our newest and most extensive Music Production & Sound Design Master Diploma programme as well as our DJ/Producer Certificate, Music Production & Sound Design Diploma, Mixing & Mastering Award, Music Production & Composition Award and more. For additional information, contact a course advisor or, if you're in the USA, give us a call on 323 282 7660. If you're calling internationally, use the number +44 20 7729 4884.
Register to Access Free Courses, Plugins, Projects, Samples & More
When you register with Point Blank, you access an array of free sounds, plugins, online course samples, access to our social network Plugged In and much more! Simply register below and visit our Free Stuff page to get your hands on a range of exclusive music-making tools and tutorials provided by the team. Fill your boots!