Last week, from Thursday, January 31st to February 1st, music giants including Korg, Yamaha Moog, Arturia and, of course, Point Blank Music School made their way to the legendary Fabric London venue to attend the first-ever London Music Conference.
With a variety of intuitive tech on display, thought-proving talks and panels from some of electronic music's most important voices, hands-on workshops and more, LMC 2020 was a melting pot of innovation and creativity. In addition to our stand – manned by Point Blank's Ableton Certified Trainers and staff specialists – we were also joined by our very own master of deconstructions, Ski Oakenfull, for a headline slot in the main conference room, where he performed an inspiring breakdown of Todd Terje's classic track, 'Inspector Norse'. Interested in learning more about music production? Check out our line of courses.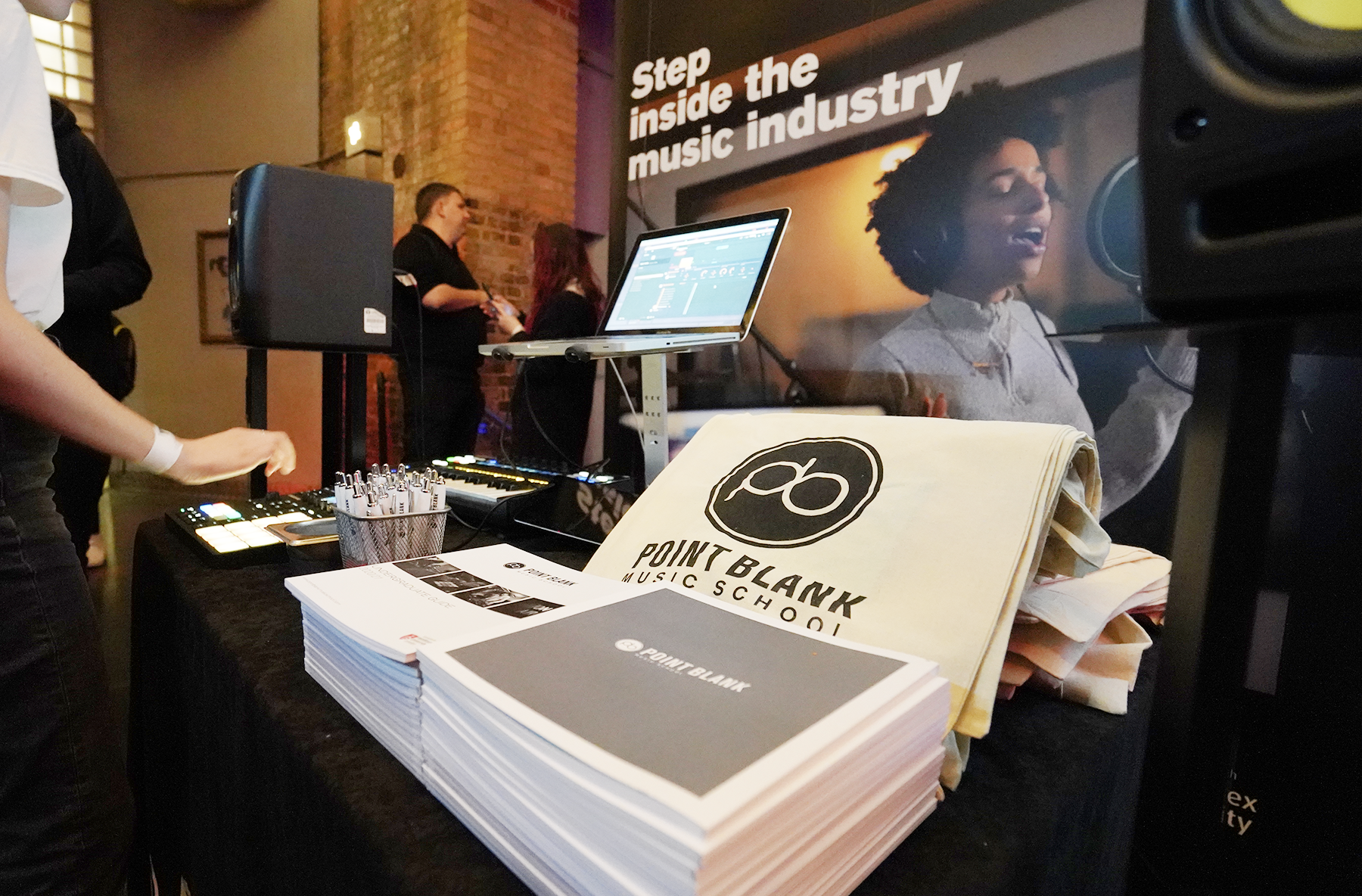 Be sure to keep an eye on our YouTube channel and socials, as we'll be sharing this special live deconstruction very soon. For now, follow on below to see some of our highlights from the London Music Conference.
KORG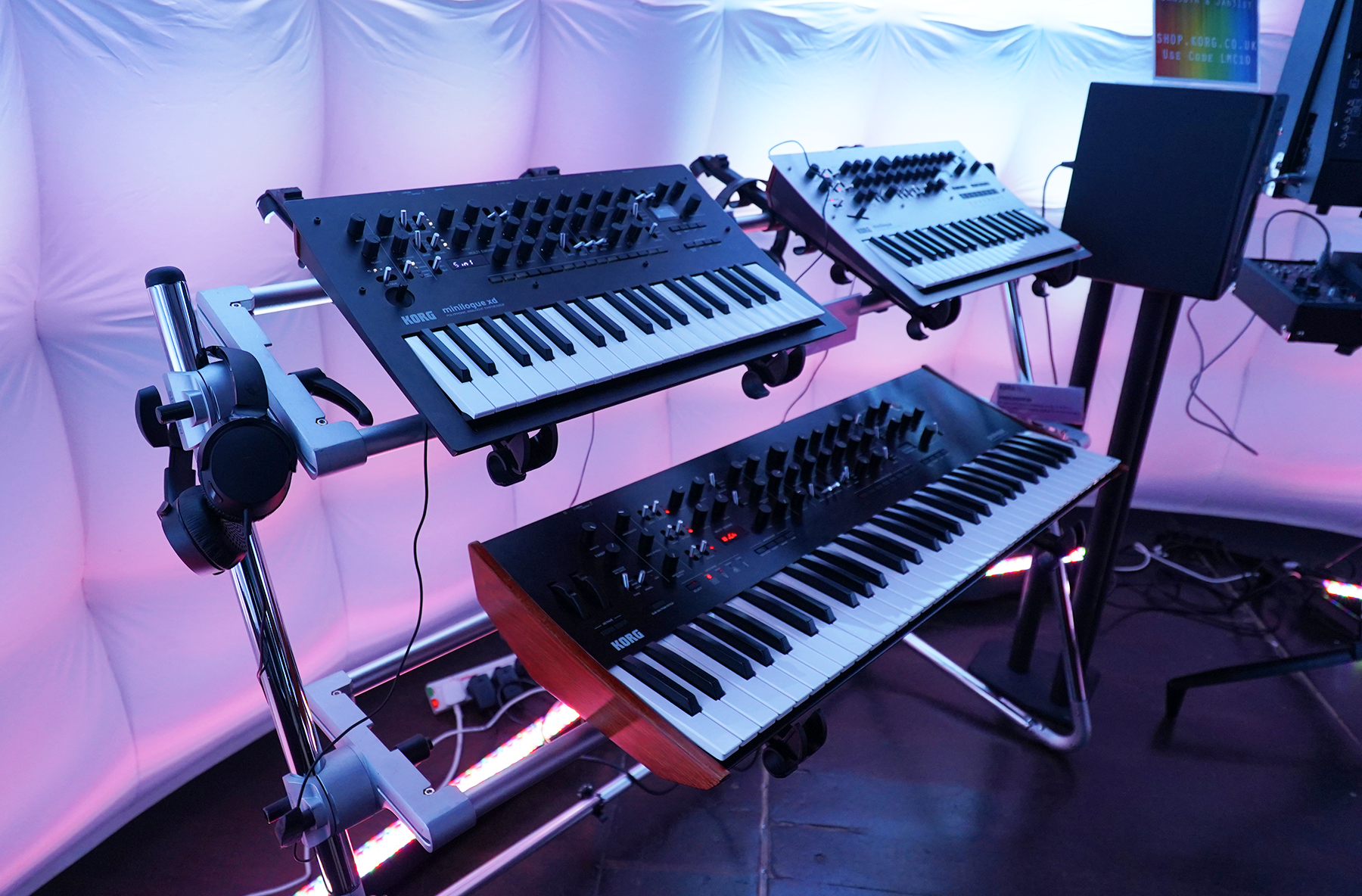 Korg's Stand at LMC
Synth specialists KORG iced out their 'igloo' with a number of staple studio pieces as well as some of their newly revamped classics. We found it difficult to tear ourselves away from their Minilogue, Prologue and Volca range, whilst it was fantastic to get hands-on with their reissued ARP 2600.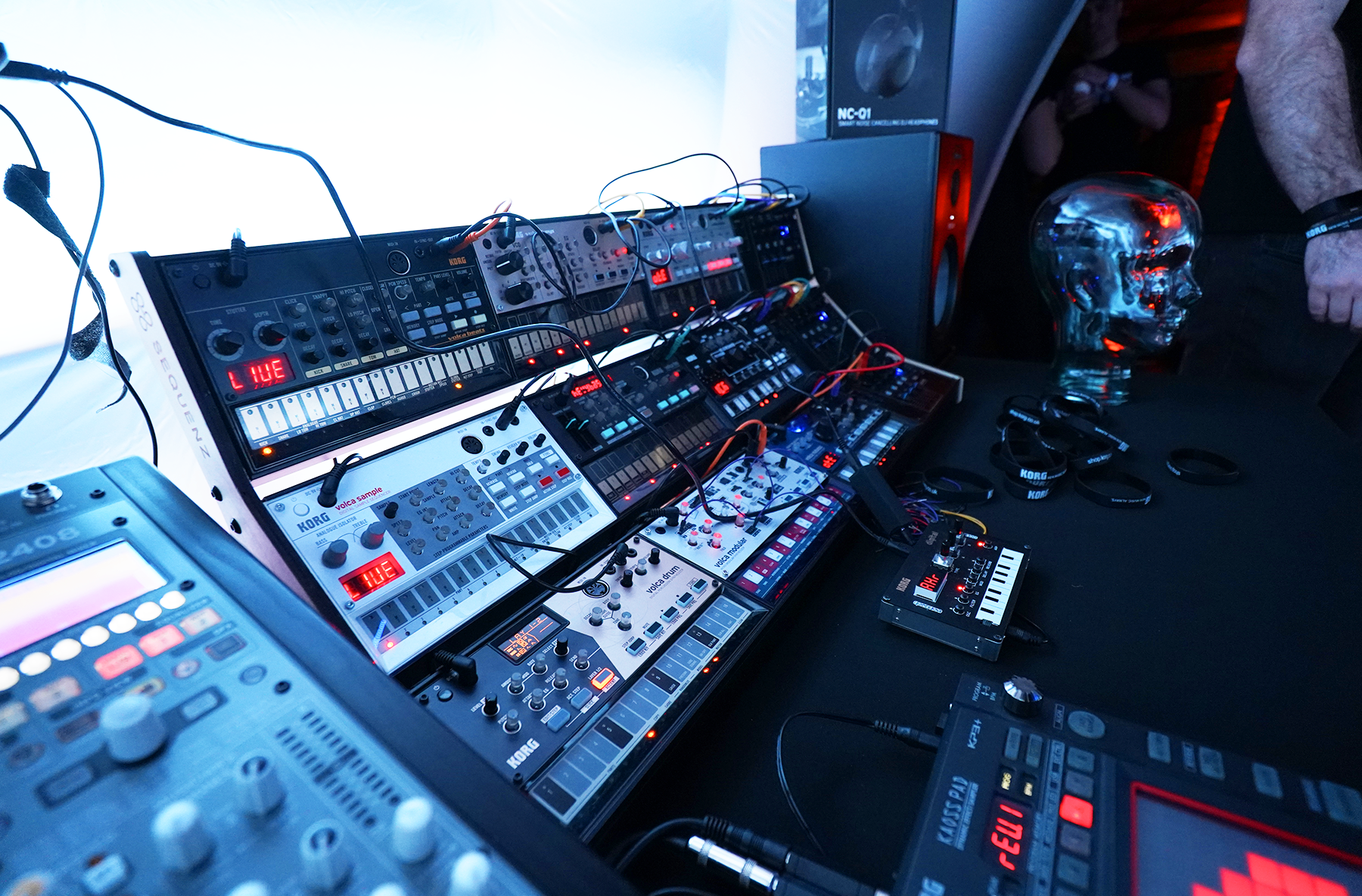 Korg's Volca Range Rack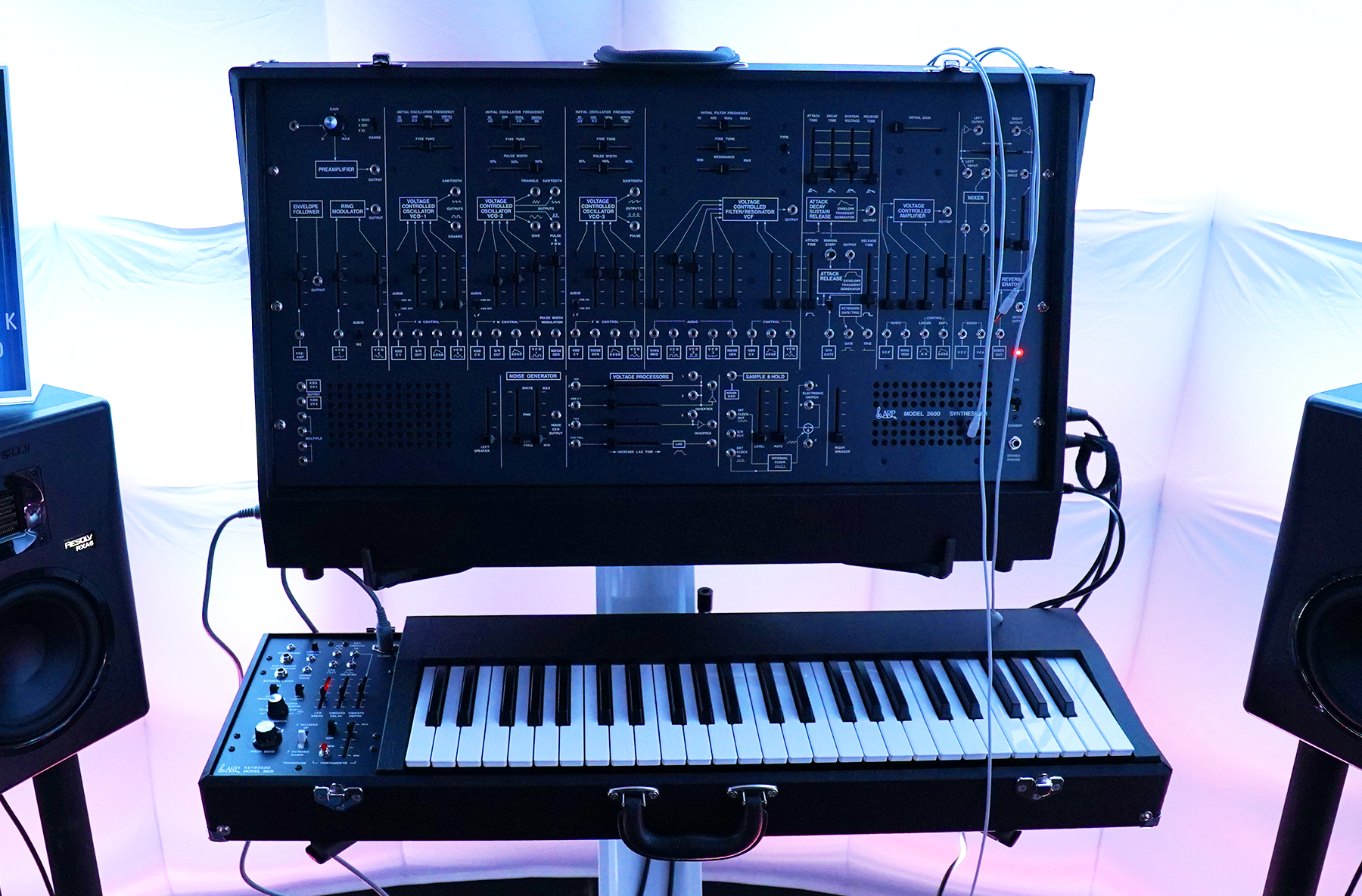 The Newly Reissued Korg ARP 2600
The semi-modular ARP 2600 synthesiser was revived for a one-time-only production run and features all of the building blocks of an analog synth including oscillators, envelopes, a filter, amplifier and more. Find out more about the ARP 2600 here.
Arturia & Moog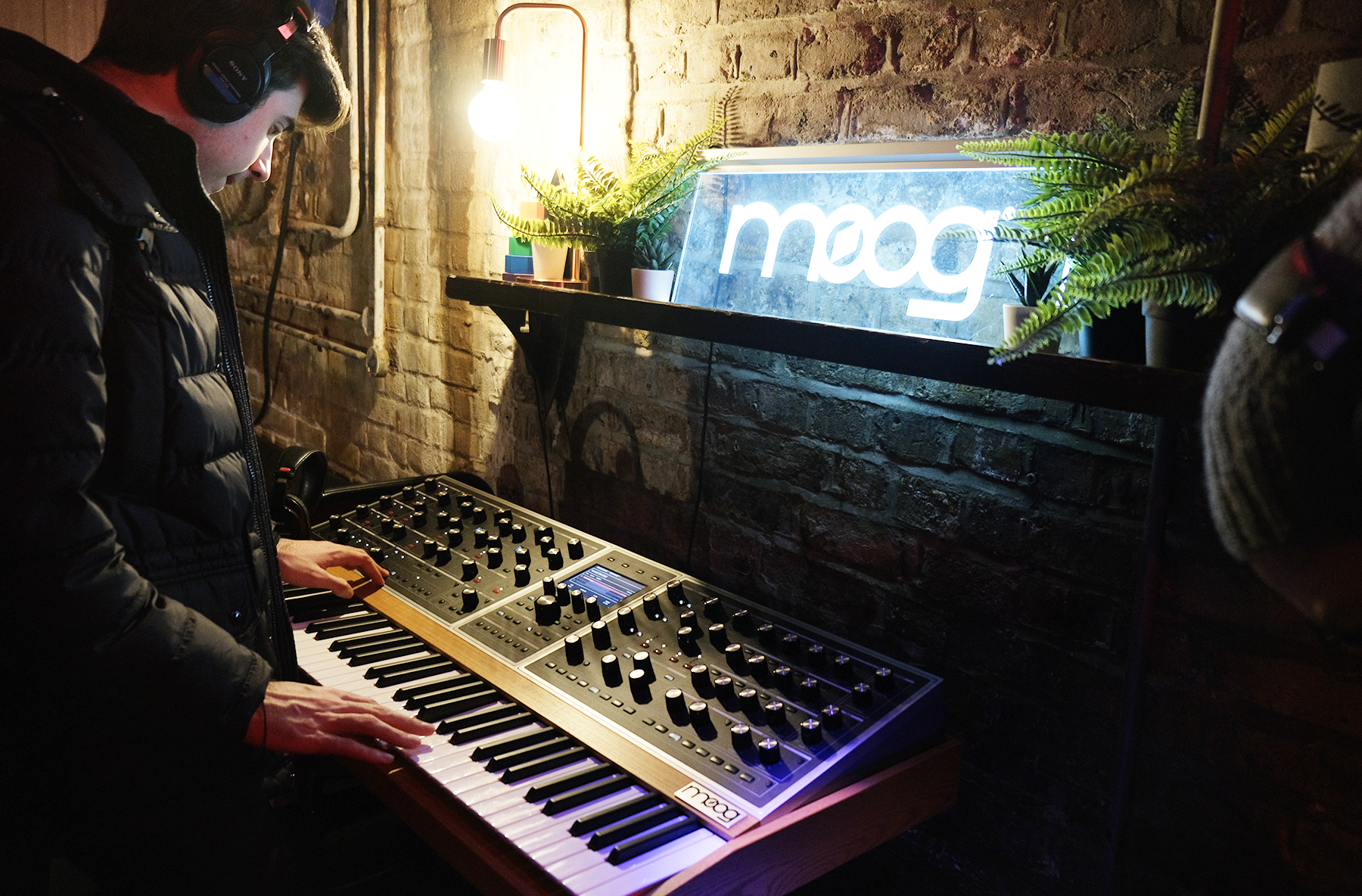 Moog One Polyphonic Synthesizer
On the second floor of LMC, we were treated to a dense selection of music tech from Arturia and Moog. Moog's ultimate polyphonic powerhouse, the Moog One, was on display alongside their compact Subsequent 25 model. Back to back with the Moog madness was Arturia's stand of chaotic beauty featuring a linked set up of the DrumBrute, MiniBrute and Ashun Sound Machines' Hydrasynth paired with Eventide's range of effects pedals. Blistering kick drums and spacey bleeps and bloops were in full force here as LMC revellers and demonstrators got stuck into the magic at their fingertips.
Yamaha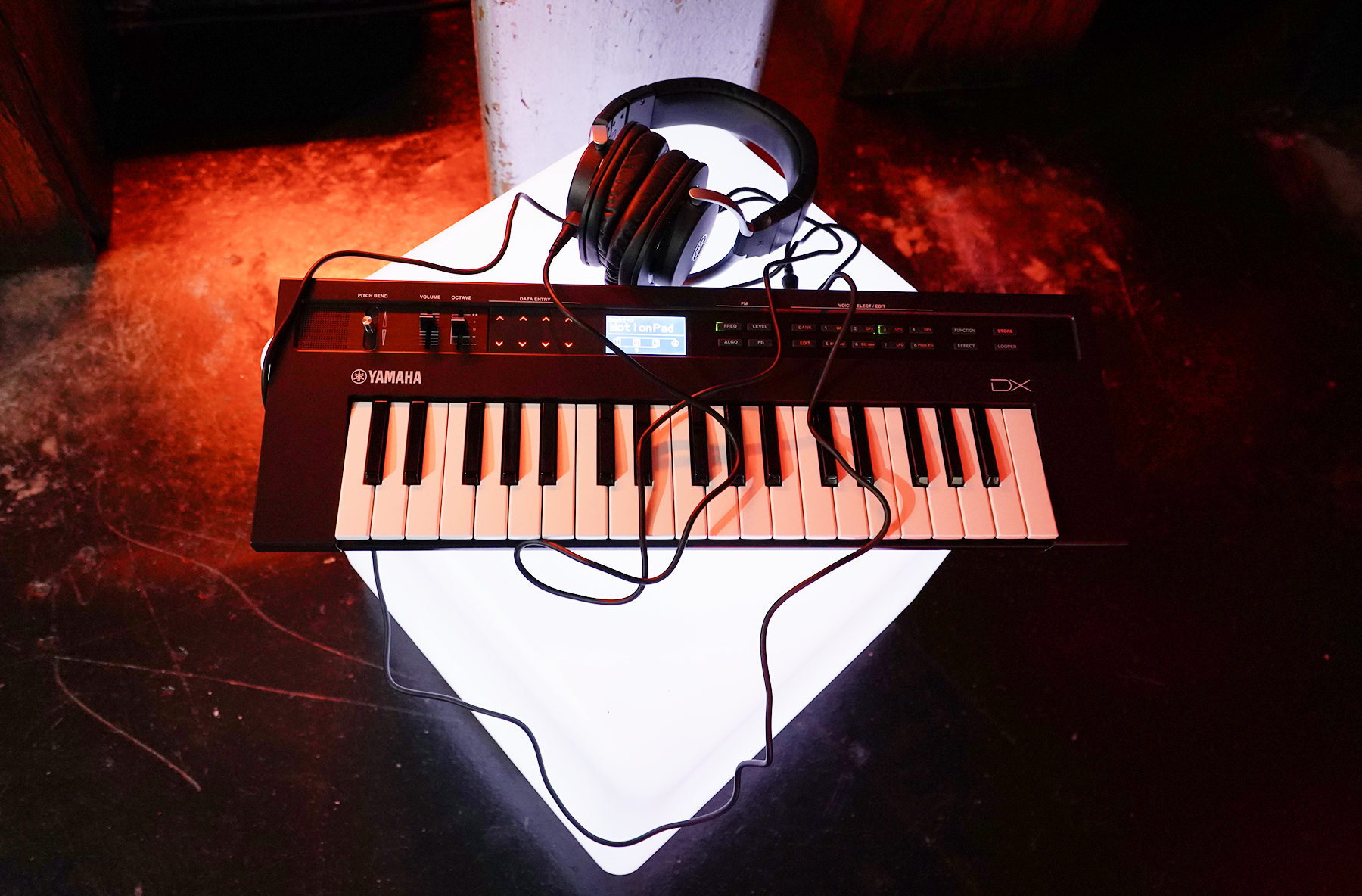 Yamaha's Reface DX
Donning the top floor alongside Arturia and Moog was Yamaha, showcasing their sleek range of Reface instruments: the YC organ model, polyphonic FM DX synth, CS synth and 1970s-inspired CP hardware. We were certainly impressed by the power of these streamlined, portable units to say the least.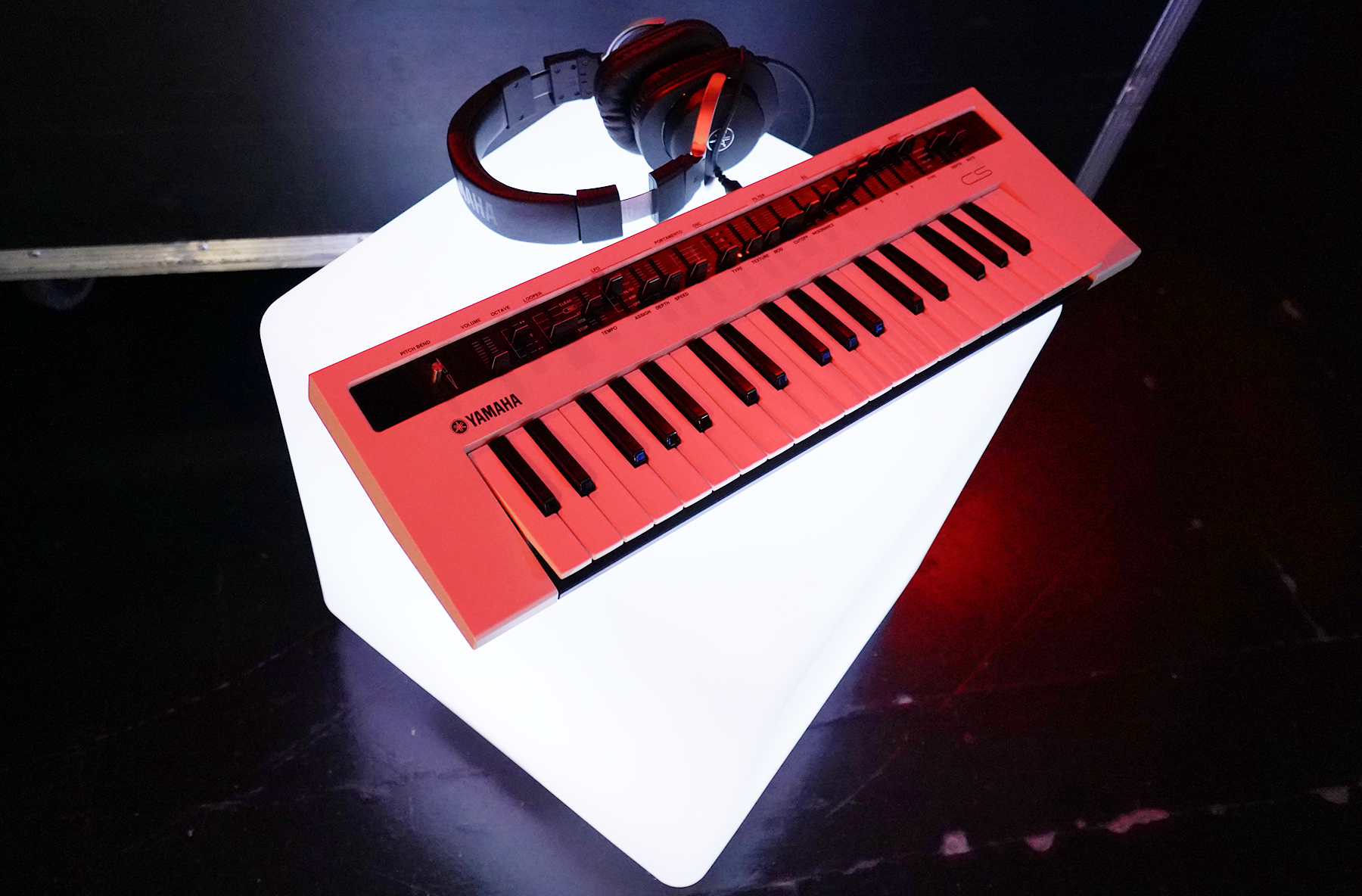 Yamaha's Reface YC
In addition to the Reface series, Yamaha were sure to bring a number of their intuitive drum pads to experiment with as well as some of their larger keyboard and synth models for those looking to get an up-close peek into the quality on show.
Jamm & MIXO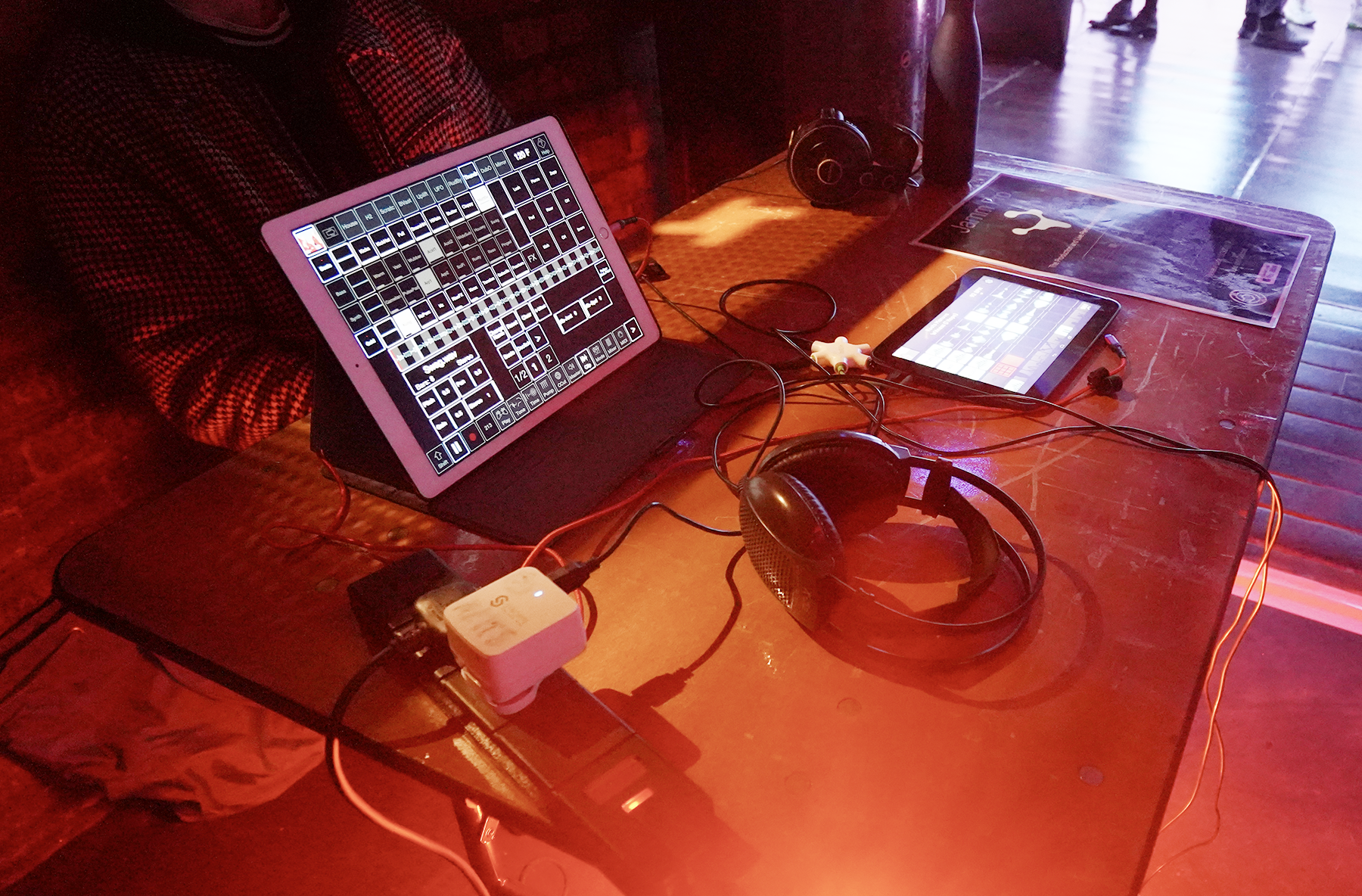 Jamm Showcasing Their New App Interface
Furthering the reach of electronic beat making and DJing into the realms of smart devices were Jamm & MIXO. The collaborative project between Coldcut and Ninja Tune, Jamm Pro, was designed to streamline the beatmaking process allowing producers to produce, remix and share tracks on the fly. Whilst at LMC, Jamm exhibited their newly improved app interface, which is sure to excite musicians looking to get creative on the go. Helmed as the "iTunes replacement for DJs", MIXO is an app which lets DJs sync their music across desktop, tablet and mobile devices as well as bridge the gap between different DJ software.
Panels, Talks & Workshops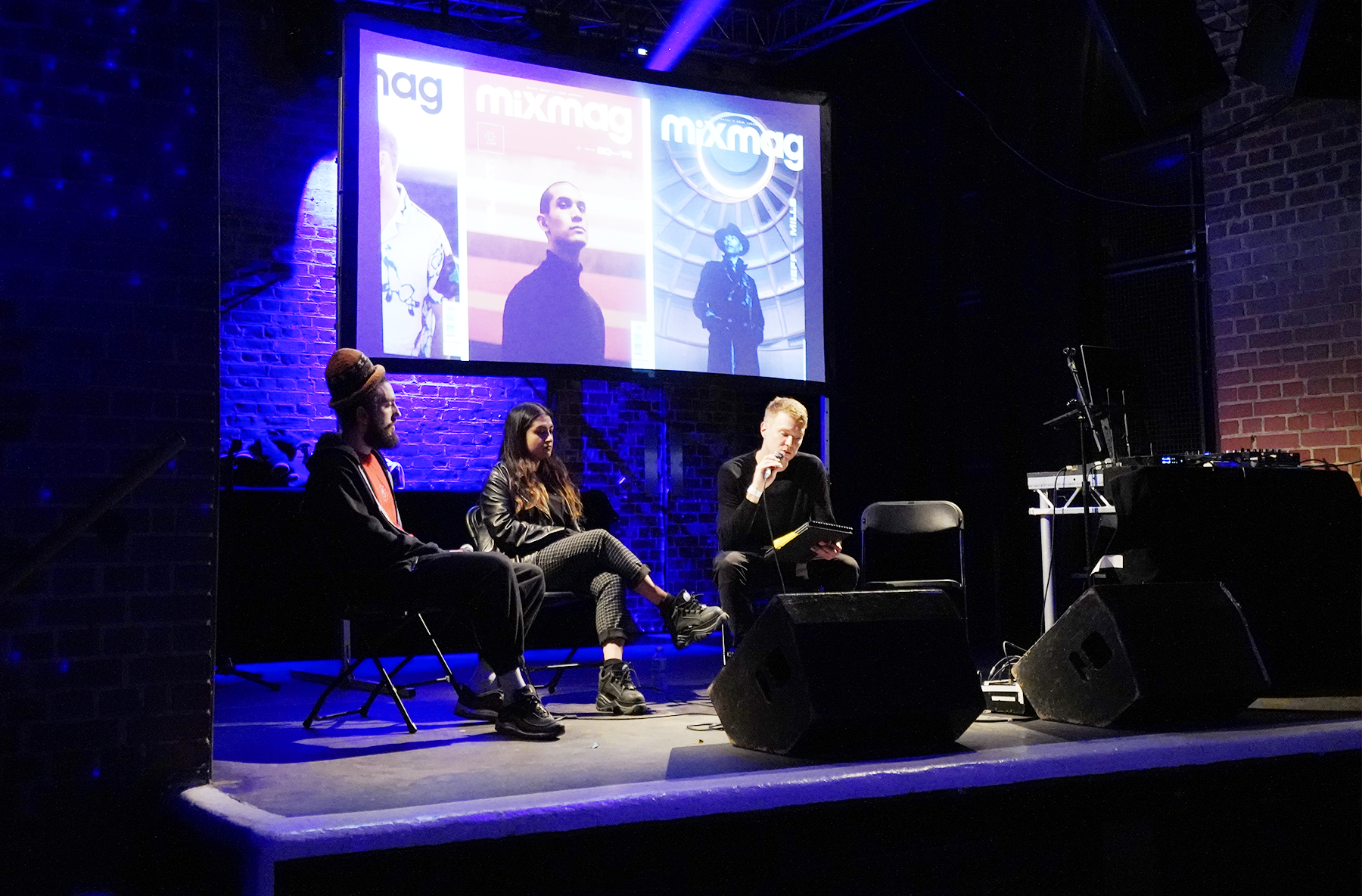 Naina, Samseed & Duncan Talking Musical Collectives @ the Mixmag Panel
Throughout the day, there were a variety of thought-provoking panels for musicians and industry heads alike. For those interested in starting their own music collective, Mixmag's Editor Duncan Dick held an interview-style panel with the London-based Beats 1 and Reprezent Radio's DJ Naina and South London DJ Samseed about their musical collectives NO ID and Touching Bass. Both unleashed essential tips on starting your own movement, building real relationships and bringing people together through music. They also touched on financing their own events and how focussing on the passion and not the profit is pinnacle for growth.
The day at LMC was rounded off with Ski Oakenfull's deconstruction of Todd Terje's 'Inspector Norse'. Stay tuned for that video coming soon, as well as more from Point Blank's partnership events. Want to learn more about planning your own musical events? Why not check out our Music Industry Management Degree course? If performing is more your bag check out our courses in Music Production & Sound Engineering, DJing, Radio Broadcasting and Singing.
Register to Access Free Courses, Plugins, Projects, Samples & More
When you register with Point Blank, you access an array of free sounds, plugins, online course samples, access to our social network Plugged In and much more! Simply register below and visit our Free Stuff page to get your hands on a range of exclusive music-making tools and tutorials provided by the team. Fill your boots!