We're excited to announce that Point Blank Los Angeles has achieved its licensure through California's Bureau for Private Postsecondary Education (BPPE), enabling us to add eight brand new programs to the PBLA catalog. These new additions are designed to complement the already popular line of courses available at PBLA, letting you further your studies by enrolling in longer, more intensive programs. Our newly expanded music production, DJing, and singing courses are all delivered at our beautiful Silver Lake location inside the historic Mack Sennett Studios, and are open for enrollment as of July 2019 with new courses and programs beginning every 3 months.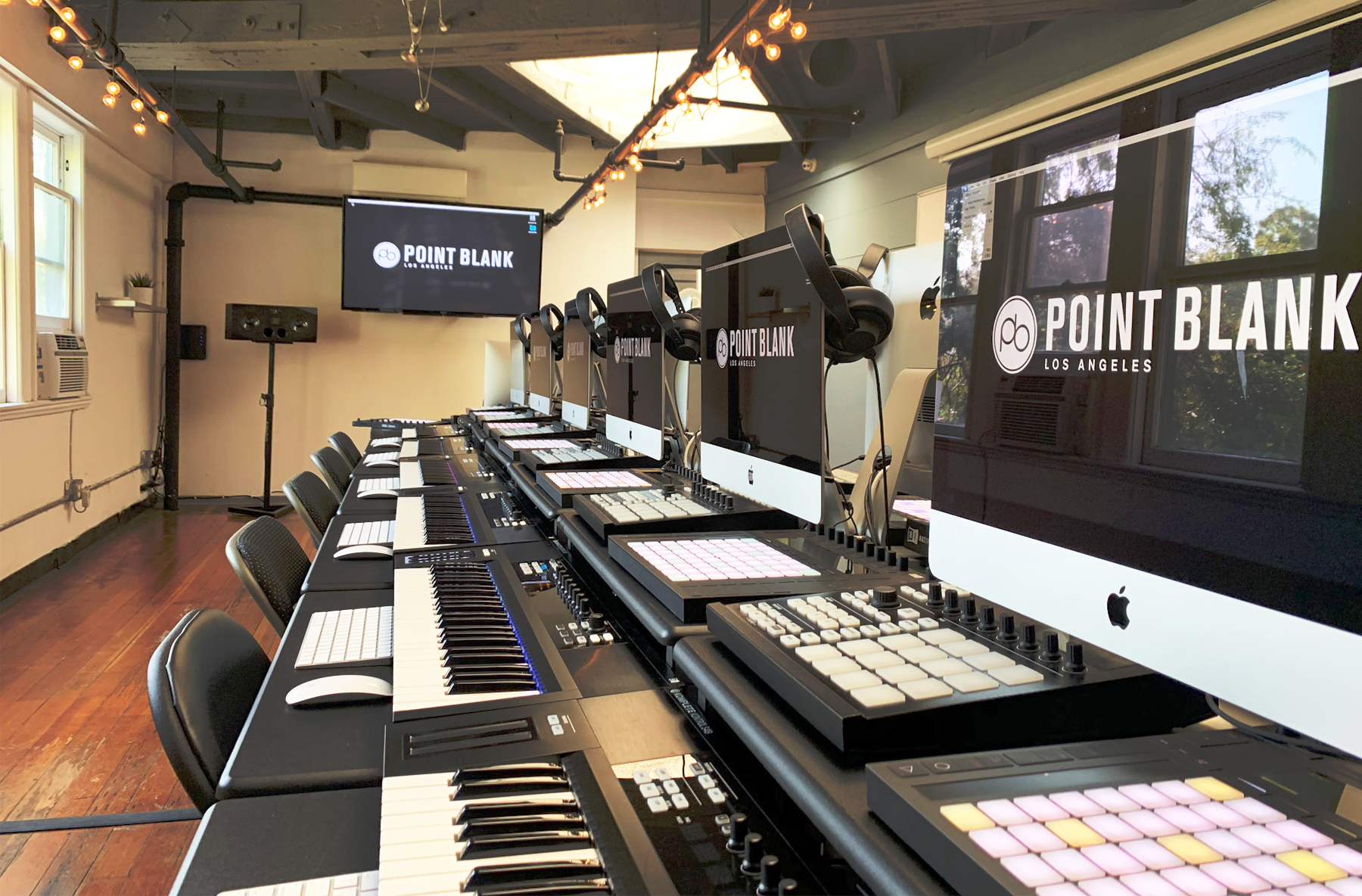 The new offerings include the Music Production & Sound Design Advanced Diploma, the longest program yet to arrive at PBLA. This inspiring one-year certificate program covers everything from creative music production and composition to complete DJ skills, Ableton Live, Native Instruments Maschine, the music business, and more. Also added are the Music Production & Sound Design Diploma and the DJ/Producer Certificate programs, perfect for both Americans as well as international students who wish to visit Los Angeles, make music for six months, and pursue work in the music industry. To learn more about all the rest of the new course offerings including our Music Production Certificate, Music Production & Composition Award, Sound Design & Mixing Award, Mixing & Mastering Award, and Complete Singing Award, head here.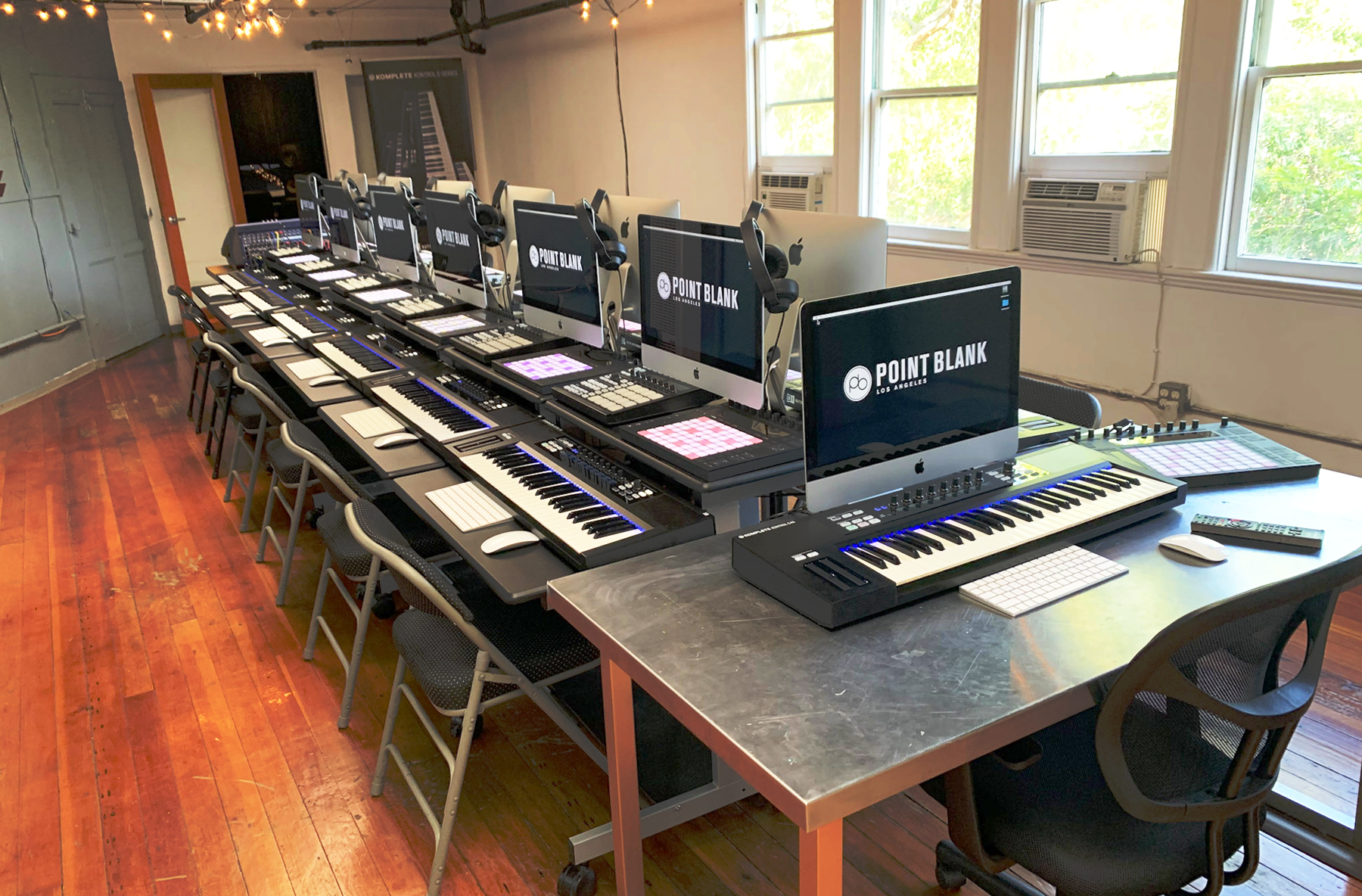 The BPPE exists in order to protect students by overseeing California's private postsecondary educational institutions. They conduct qualitative reviews of educational programs and operating standards, proactively combat unlicensed activity, impartially resolve student and consumer complaints, and conduct outreach. Point Blank is happy to have their approval, which means we are in full compliance with California's standards for postsecondary education. Learn more about our BPPE approved courses here.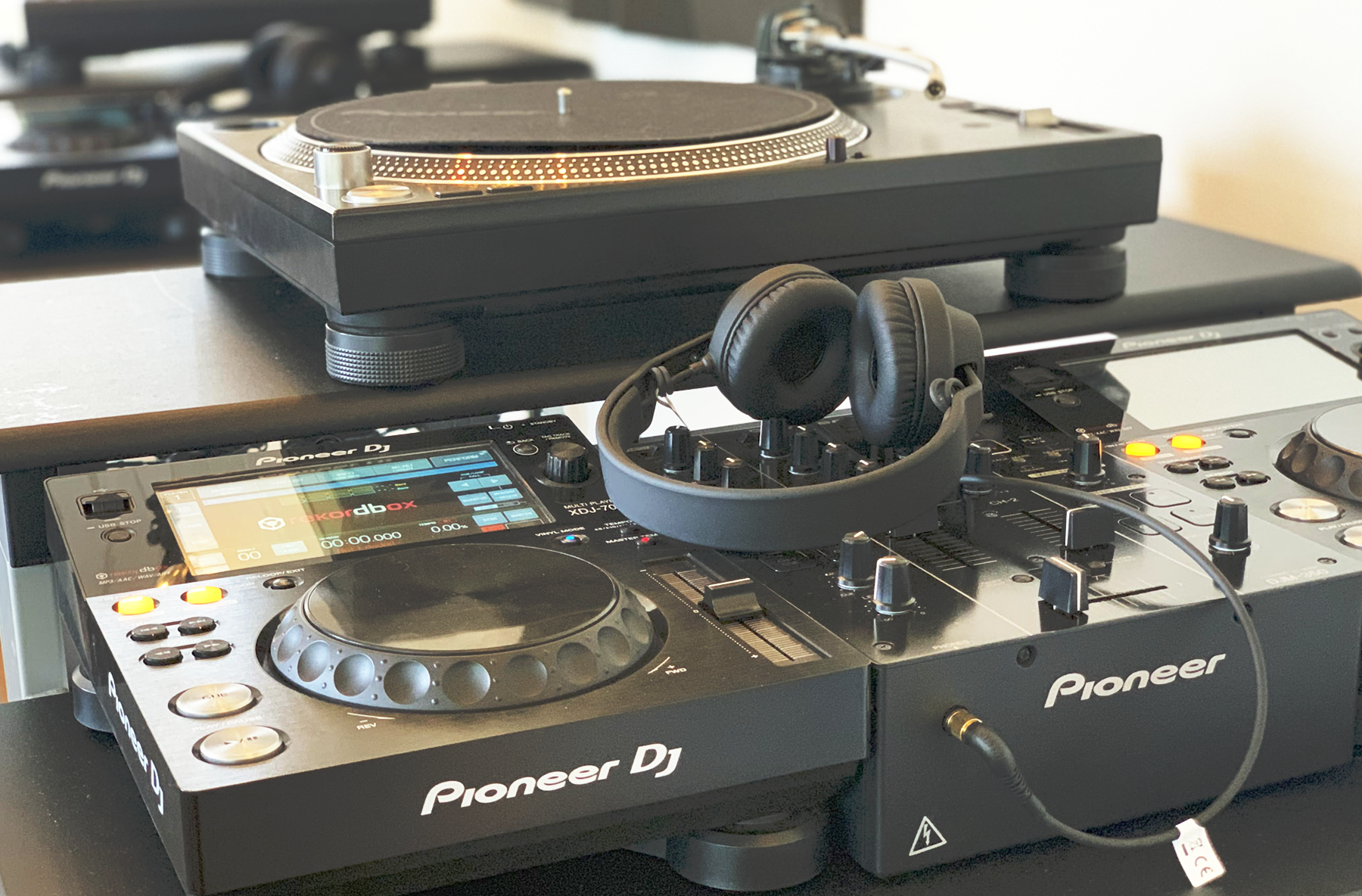 All Point Blank Los Angeles classes take place in the state-of-the-art facility at our US headquarters, Mack Sennett Studios. Just one block from Sunset Boulevard on the border between Hollywood and Silver Lake (two of the most vibrant artistic neighborhoods in Los Angeles), Mack Sennett has been an entertainment industry pillar for more than a century, serving variously as a soundstage for film productions, a creative event space, and a historic hub for Los Angeles' cultural renaissance. Clients that have graced its stages include Jay-Z, Dr. Dre, John Legend, Lady Gaga, Donna Summer, Martin Scorsese, David Lynch, Netflix, Vogue, Lexus, Adidas, and thousands more. Point Blank is proud to offer our music programs in such a celebrated space for creative production — a perfect fit for classes led by our handpicked roster of industry professional instructors, each of whom boasts years of priceless experience in the music industry. Our teachers and course developers have worked with world-famous artists like Pharrell Williams, Skrillex, Flying Lotus, Amy Winehouse, and Depeche Mode (to name just a few) which means you'll be learning from the best in the business.
All Point Blank students are encouraged to take advantage of the fantastic events, industry contacts, and studio facilities we have to offer. From exclusive artist masterclasses, panels, and networking nights to plenty of open studio time, there's always a lot to enjoy at Point Blank Los Angeles while you learn the ins and outs of the music industry. Our next Open House will be August 15, 2019 at 7:00 p.m. and will feature workshops to be announced soon.
For those of you who aren't LA-based and looking to study with us, we have schools in London, Ibiza, Mumbai or Online. Got any questions? Don't hesitate to contact us.
Register to Access Free Courses, Plugins, Projects, Samples & More
When you register with Point Blank, you access an array of free sounds, plugins, online course samples, access to our social network Plugged In and much more! Simply register below and visit our Free Stuff page to get your hands on a range of exclusive music-making tools and tutorials provided by the team. Fill your boots!