As technological advancements continue to develop, amaze us, and at times terrify us, It's no surprise that a tech-centric space like the music industry is constantly evolving simultaneously. From how we consume music and media, whether it's streaming our favourite albums or watching holographic live performances to how we create music itself, things are taking some weird, wonderful and incredibly exciting directions. If you'd like to learn more about where the music industry is headed we recently launched a new future-proof BA (Hons) Music Industry Management Degree which can show you the ins and outs of the business be it running record labels, managing artists and events and more.
Here at Point Blank Music School, we like to make sure that our students are able to get their hands on the most cutting edge tech the music industry has to offer. That's why we made the decision to pick up the Oculus Quest VR headset and TRIBE XR's mind-blowing new VR DJ software. TRIBE XR's immersive VR DJ experience is like no other. It lets you get to grips with the latest in DJ tech from the comfort of your own virtual world and gives users access to equipment that financially might be out of reach. See for yourself below.
The TRIBE XR VR DJ software, which Point Blank Students will have access to next term, includes a number of helpful features such as video lessons to learn the basics, the option to import your own tracks, multiplayer capability so you can B2B with your friends and more. As the virtual decks are modelled off a pair of Pioneer DJ's top of the line tech it's easy to familiarise yourself with the club standard CDJ features including play/pause, cue, jog wheels, loop in/out, displays and much more.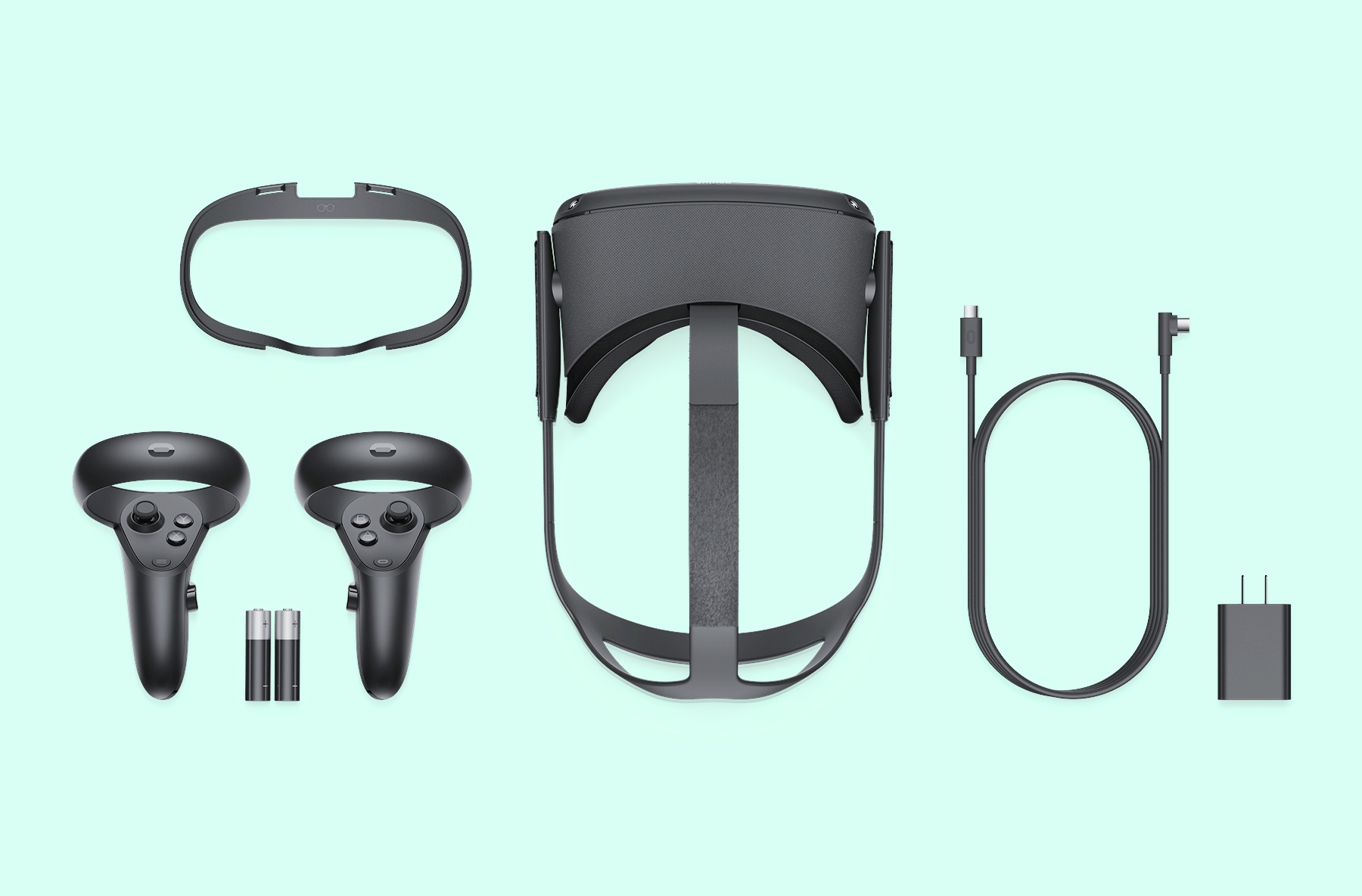 Oculus Quest VR Headset
If you're intrigued to jump into the world of VR music tech why not enrol on a Point Blank course? As well as the option to explore futuristic software in you'll also get the option to practice on the real thing. Our DJ studios are sponsored by Pioneer DJ and are continually updated with the latest and greatest in DJ tech so our students are always ahead of the game when getting their skills up to scratch. Hit the links to check out our line of Music Production & Sound Engineering and DJ courses.
Register to Access Free Courses, Plugins, Projects, Samples & More
If you register with Point Blank, you can access an array of free sounds, plugins, online course samples and much more! Simply register below and visit our Free Stuff page to get your hands on a range of exclusive music-making tools and tutorials provided by the team. Fill your boots!