At Point Blank, you can expect to be taught by some of the best in the business. Each of our instructors is selected for their combination of talent, music industry experience and tangible success – which they pass on to you in the classroom. Each is a true professional in their field and our team in Los Angeles is no exception. For this Instructor Spotlight, we will be interviewing Music Production instructor Tom Wilson, aka Sweatson Klank, on his new release, a remix of Deep Forest's 'Sing With The Birds', out now on Playground Records.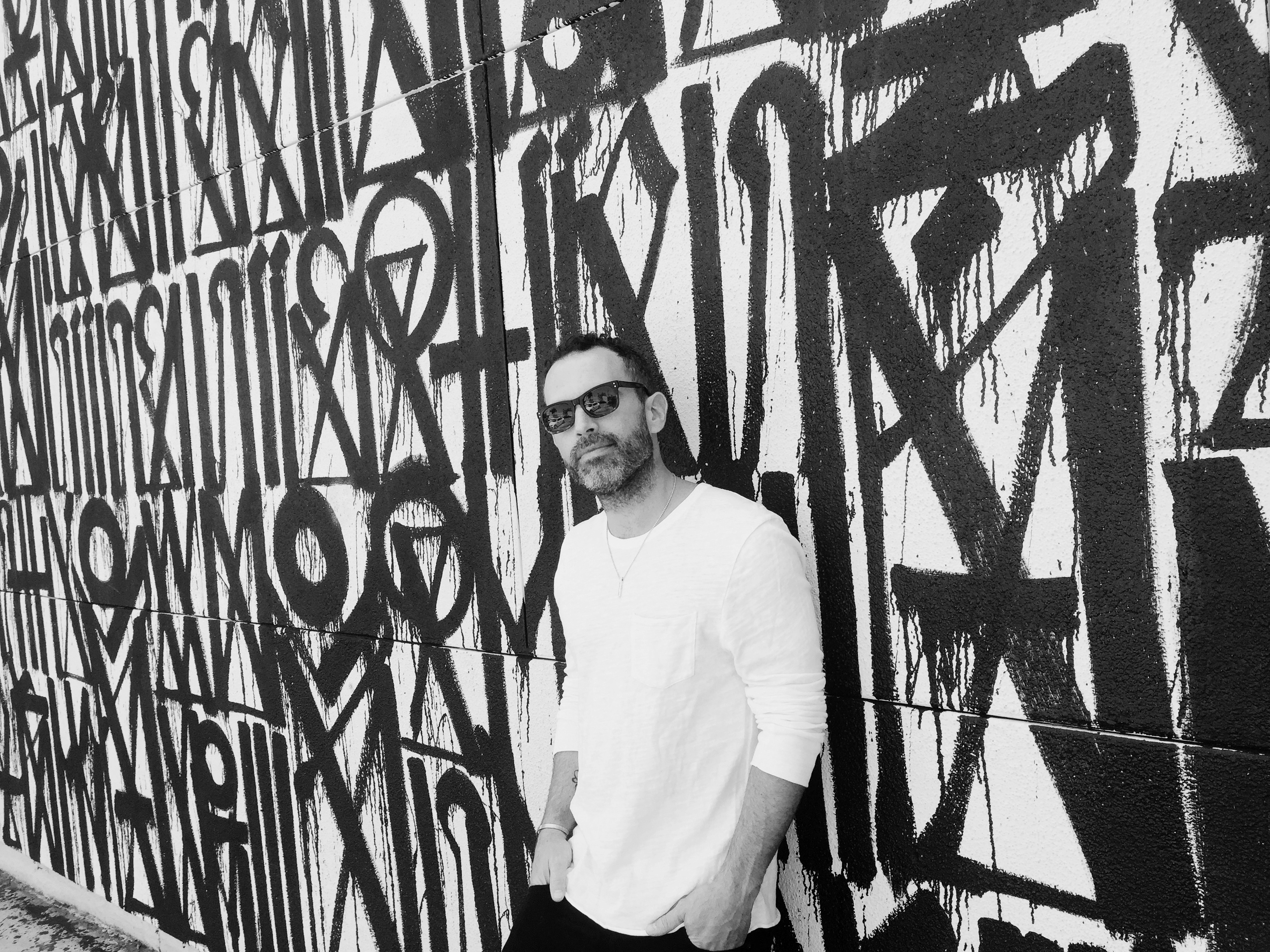 Tom Wilson has a wealth of experience in the music industry, having worked on composing music for apps, video games, commercials, television and film and working with brands such as Nike, Puma, Reebok, Novation, Ableton, Native Instruments and more. As Sweatson Klank, he has shared the stage with some incredibly talented musicians, like Mos Def, Just Blaze, Kode 9, Little Dragon and Flying Lotus to name a few and has been called upon as a Music Supervisor, Curator & DJ for some of the leading brands in Entertainment, Film, Fashion and Lifestyle. An LA legend in his own right, Sweatson Klank has releases and remixes on labels like Sony and Warp with his sound being championed by Gilles Peterson, Benji B and Mary Anne Hobbs, as well as being a regular feature in the festival scene having played at Coachella, Sonar, Low-End Theory and more.
This broad range of invaluable experience is ever growing, most recently in the form of a remix for Grammy Award winning Deep Forest. Sweatson Klank's remix of 'Sing With The Birds' will feature on Deep Forest's upcoming remix album, out on Playground Records. We caught up with him in the interview below:
How did you first get into production?
I used to play guitar and bass in little bands when I was a kid. When I first got to university I played in some bands and quickly realised that I always wanted to play the role of conductor and producer. I would tell all the other people in the band how and what to play. As you can imagine, no one liked that! Not long after I went to a party where I saw a DJ completely controlling the whole crowd and vibe of the party with 2 turntables and a mixer… I had an epiphany. I knew right then that this was my calling. I begged the DJ to let me try mixing for this crowd of about 300 people at the party, he laughed and told me to bug off. I kept hassling him and a couple hours later he gave in and told me if I wanted to make a fool of myself to go ahead. I had never touched a DJ set up in my life and I knew nothing about mixing. Somehow, the first mix I did was perfect and the crowd went crazy! Of course, my next mix was a total train wreck but from that moment on I was hooked!! I started DJing and quickly got gigs. The natural next step was to learn to produce the tracks i was DJing. I got a drum machine and a sampler shortly after and started teaching myself to make tracks. I quickly got a record deal and released my first record about 6 months after I had started producing. In hind sight, when I listen to that first record I'm horrified! But hey, everyone has to start somewhere right? 
How did your working on this remix come about? Did you have a prior connection with the artist or label?
Deep Forest was one of the first electronic acts I listened to as a kid. I used to have their cassette and play it at night when I was going to sleep. The label reached out to me and asked if I was interested in doing a remix and of course I was honoured.
What is your usual approach to starting a remix project? Do you have a process you tend to stick to?
I don't have a process per say for remixes. I listen to the track and ask myself what can I bring to it? Usually, I then warp the stems loosely and begin chopping up parts I like and seeing what I can come up with.
Had you heard the track before? What were your initial thoughts? Did you approach this particular remix with any ideas in mind or did you improvise?
I heard the song only when they sent it to me and loved it. The synth work was incredible. I wanted to somehow make the track a bit more banging and put my style on it. I picked up the tempo, changed the drums, took my favourite melodies and replayed them, added a few break downs and took out some other parts from the original. It's a sort of process of stripping stuff back and then re-building. 
What other projects are you working on at the moment that you can tell us about?
At the moment I'm currently finishing 3 new SWEATSON KLANK records. 1 full length and 2 EPs for various labels. Really excited to share this new music as it's been a minute. I am also getting ready to launch my label which is really exciting! There is so much talent in my city as well as in my classrooms at Point Blank. I'm looking forward to helping these artists get their music heard and released. It's a bit hush hush at the moment as we are finalising everything but stay tuned! 
Thinking of joining us at PBLA? For more information, contact a course advisor or, if you're in the USA, give us a call on 323 282 7660. If you're calling internationally, use the number +44 20 7729 4884. Remember, for the month of March we are offering 20% off our LA Production & DJ courses, as well as a free copy of Ableton Suite! Find out more about this offer here.