After an explosive start to the year, we kept the ball rolling in February 2017 with an overabundance of new content for you to pore over. In this edition of our monthly round-up we bring you the latest masterclasses, tutorials, articles and offers from the Point Blank universe. Don't forget to check out our courses, such as our BA (Hons) Music Production & Sound Engineering Degree, on which you'll learn the essential tools to take your productions to the next level.
To see each post in detail, click the corresponding title to be taken through to the page. And for those not already in the know, make sure you're subscribed to our YouTube channel and following us on Facebook and Twitter so you never miss out on our cutting edge content. Now, roll February's highlights reel:
After more than a year of intensive development we are very proud to announce the launch of our brand new flagship online course, the BA (Hons) Music Production & Sound Engineering degree (online). Building on the successes from our degree course in London and our online Music Production Master Diploma, the Point Blank team has worked hard to ensure our new online degree course delivers an intensive, immersive and practical education across all areas of music production and sound engineering. Taught by our award-winning instructors, this programme is quality assured by Middlesex University and you receive a Middlesex BA (Hons) degree on successful completion.
Set over three years of study, our online BA (Hons) Music Production & Sound Engineering degree is formed of eighteen carefully crafted modules as a cross-platform course using Ableton Live, Logic Pro, Native Instruments and Pro Tools. With over 200 hours of high-quality videos, 216 live group masterclasses and 72 live one to one tutorials, this truly is the most comprehensive online music production course around. Upon enrolment, students choose from a free copy of Ableton Suite or Logic Pro X, and will also receive a free 3-month subscription to Pro-Tools. This in addition to exclusive audio resources including plugins, channel strips, racks, samples, acapellas and more. Find out more here.
In this Ableton Live track breakdown, we are joined by London-based duo Austen/Scott in a deconstruction of their single 'Beyond Thought', a track on their 'The Consciousness' EP out on Dutch label Rejected. Austen and Scott give us their top production tips and discuss their studio setup explaining how sometimes less is more, as well as giving us an insight into their production process. They walk us through every aspect of their track, from programming/texturing drums and writing basslines to using plugins and their mastering process. Watch the video above for the full track breakdown and to get an insight into the duos creative process.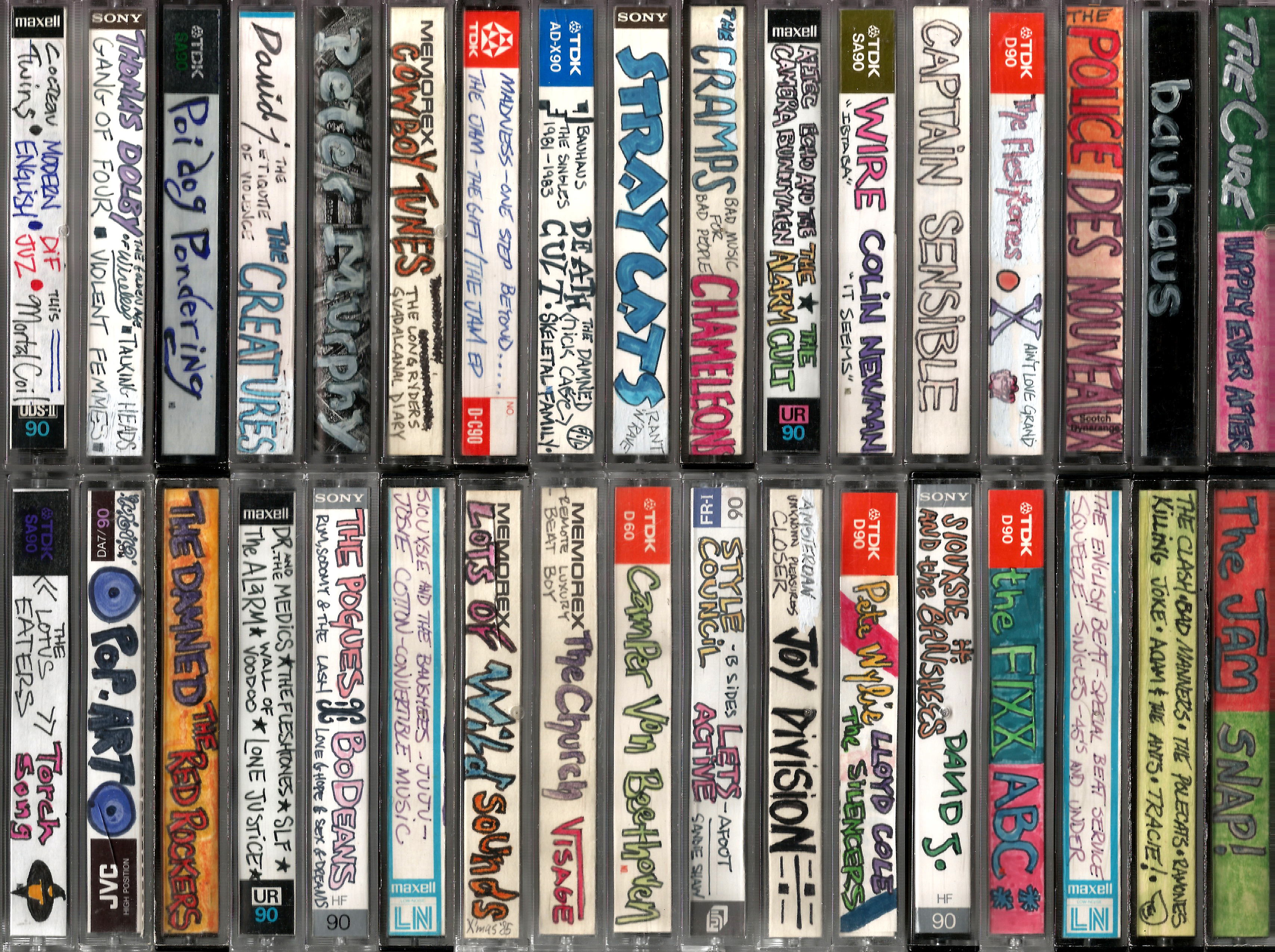 Over the last few weeks, we have been delving into the new Production Analysis module on our BA (Hons) Music & Sound Engineering Degree and our brand new equivalent Online Degree course, giving you a sneak peek of what to expect on the course. So far we've covered the roots of dance, specifically the impact of Dub and Disco, exploring the impact they made on electronic music as we know it today. This instalment is no less pivotal, albeit in a different way. This week we look at the rise of D.I.Y culture, documenting its tremendous impact on the music industry, from Punk Rock to Dance music. We'll be discussing some of the production options available today and the rise of independent labels and releases, including self-promoting using internet platforms.
How to Sequence a Modular Synth using Arturia Modular V

With the introduction of fixed-architecture synths, modular synthesis experienced a decline in the 1980s. Modular synthesisers had been commercially manufactured over ten years before by the legendary Bob Moog and Don Bulcha, who ceased production in 1981 & 1984. However, this made them much more sought after, so eventually, companies like Modcan and Doepfer introduced new modular systems in the 90s, beginning a massive resurgence in modular synthesis. The advent of the internet, plugins and modern DAWs only hastened this resurgence, with modular synthesis becoming much more affordable in the shape of virtual systems – one of which we discuss in the above video. Arturia's emulation of the legendary Moog Modular – Modular V.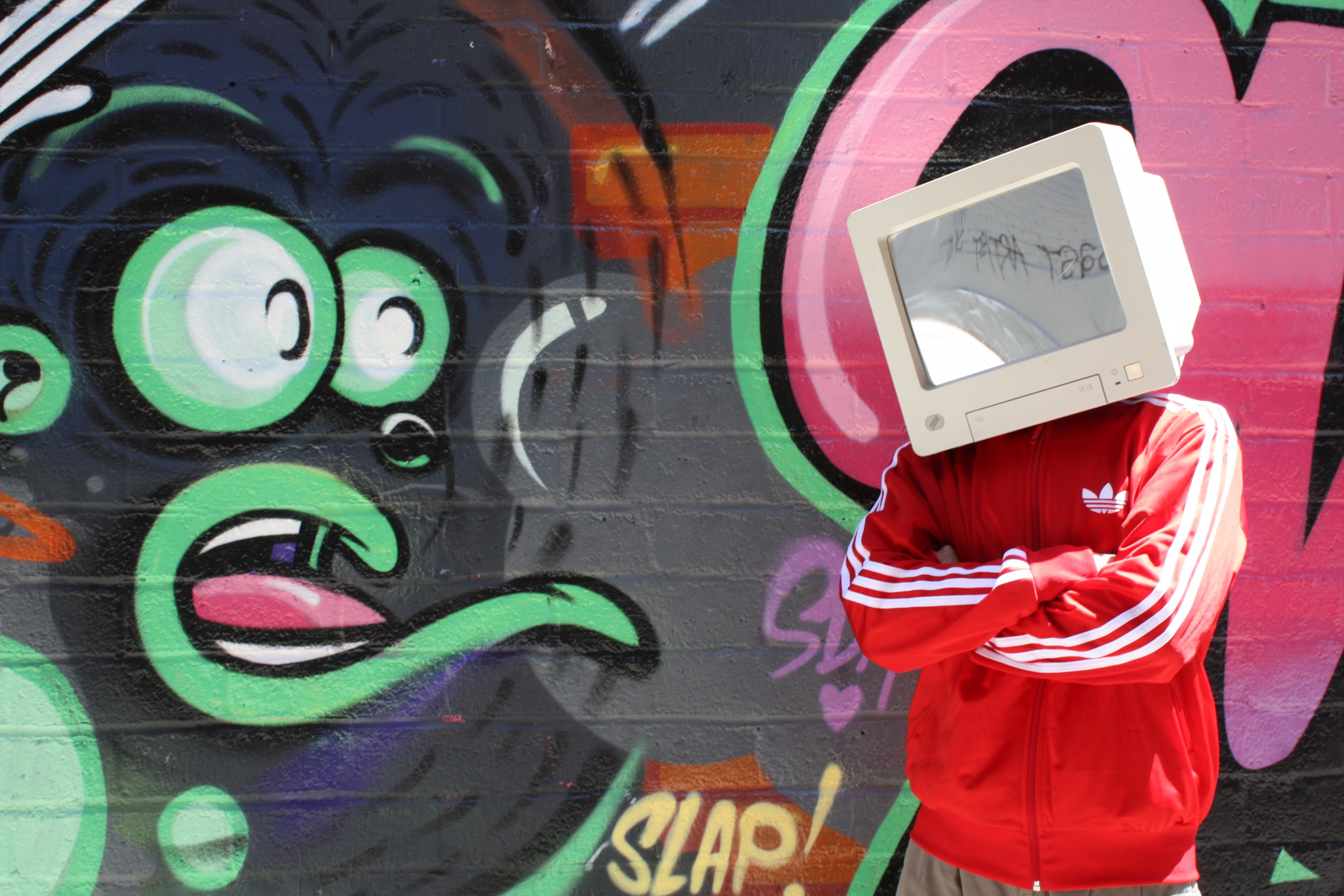 One of the things that sets Point Blank apart is the quality of our expert instructors. Our team in Los Angeles is no exception. Each of our instructors is selected for their combination of talent, music industry experience and tangible success – which they pass on to you in the classroom. Joe Caputo aka Computo, a Hollywood-based producer and sound designer with a serious addiction to modular synthesis has been teaching the Sound Design module of our Complete Music Production & Sound Design course at PBLA for over 2 years now. Having worked for 6 years at Native Instruments, he trained artists like Zedd, Flying Lotus and A-Trak in the specifics of Maschine and Komplete. Now Computo is focused on modular synth composition and sound design, co-founding the CNTRPNT modular workshop series, as well as being involved in the Voltage Control Lab, a platform that he's created for both new and experienced modular synth enthusiasts to learn about their instruments and take control of their sound. We caught up with him for a interview on his working with Sage Lewis on the Operator film score. Read it here.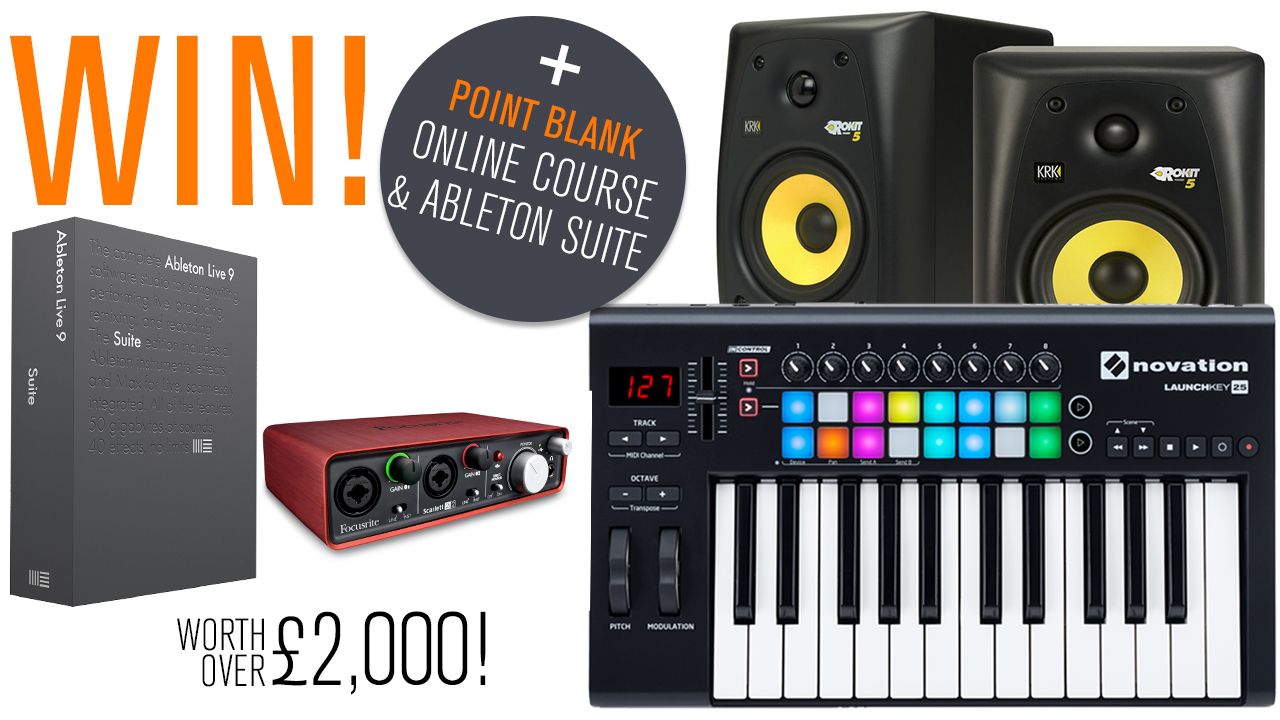 As we steam through February, we decided to make your day that little bit brighter by offering you the chance to win Ableton Suite, a Novation producer bundle and a free online course of your choice, together worth over £2,000! All you need to do is register here before the 12th March to be in with a chance of winning. Our complete range of courses form part of our Music Production Master Diploma, and will give you the knowledge you need to produce music at an expert level, whether taking a deep dive into Composition, Production or as a DAW-focused approach using Logic Pro or Ableton. All you have to do to be in with a chance of winning is to join the Point Blank family by registering here on our website.
Register to Access Free Courses, Plugins, Projects, Samples & More
When you register with Point Blank, you access an array of free sounds, plugins, online course samples, access to our social network Plugged In and much more! Simply register below and visit our Free Stuff page to get your hands on a range of exclusive music-making tools and tutorials provided by the team. Fill your boots!