To mark International Women's Day, Smirnoff has launched a global campaign which is aimed at establishing a more gender balanced industry, with a key focus on the electronic sector. Point Blank are proud to be partnering with Smirnoff, alongside with the likes of Spotify, The Black Madonna, NTS and Live Nation; all pledging to help drive change. These partners who have committed to the pledge are aiming towards the goal of doubling the number of female headliners by 2020.
Underrepresentation is a global issue for women in electronic music, and not because of a lack of talent. According to figures published by Smirnoff, only 17% of headliners at electronic music festivals in 2016 were women and just 5% of music producers are women.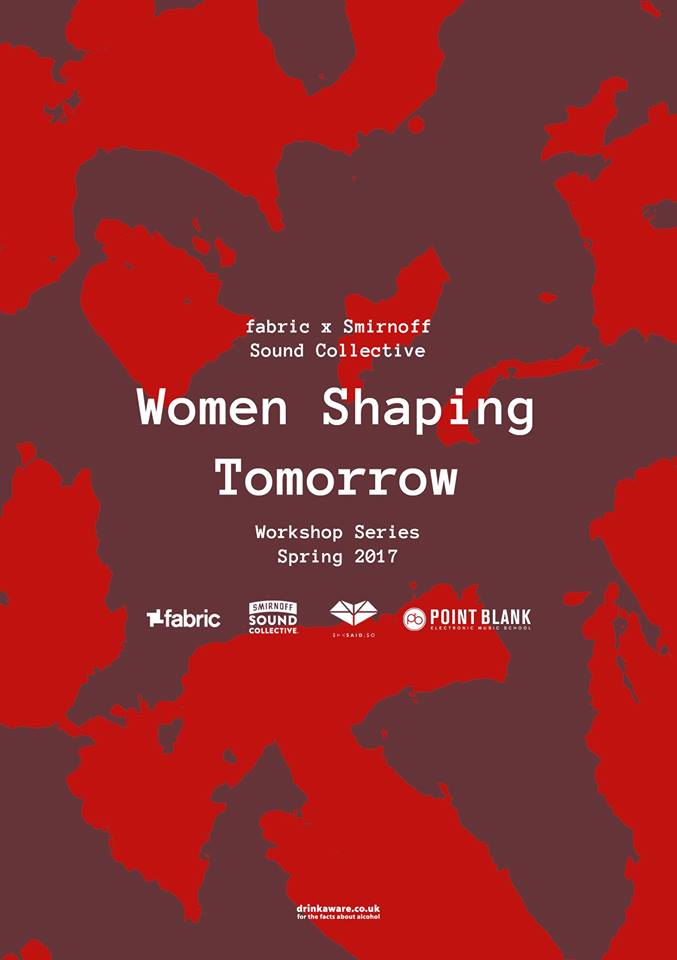 To kick start the Equalising Music drive, we've teamed up with the iconic nightclub, Fabric,  to curate a free evening workshop as part of the 'Women Shaping Tomorrow' series, for women starting their careers in the field of electronic music.
The workshop will be taking place in Spring 2017 and will be designed to educate and tackle the diversity problem at a grass-roots level. Attendees will learn not only how to approach music making in, but, secure bookings, understand contracts, build relationships and navigate the industry. Ladies, applications for this will be open very soon, so watch this space! Find out more about the campaign here
Register to Access Free Courses, Plugins, Projects, Samples & More
When you register with Point Blank, you access an array of free sounds, plugins, online course samples, access to our social network Plugged In and much more! Simply register below and visit our Free Stuff page to get your hands on a range of exclusive music-making tools and tutorials provided by the team. Fill your boots!