We are delighted to announce that Point Blank Music School has secured a Gold rating in the Teaching Excellence Framework (TEF) for 2023. The only UK music production institution that has done so. Clinching the Gold title is a significant achievement and places us alongside the very best universities such as Oxford, Cambridge, Exeter, and Imperial. It not only reaffirms our dedication to delivering unparalleled education and creating an industry-led learning environment but also expands our very cool credentials.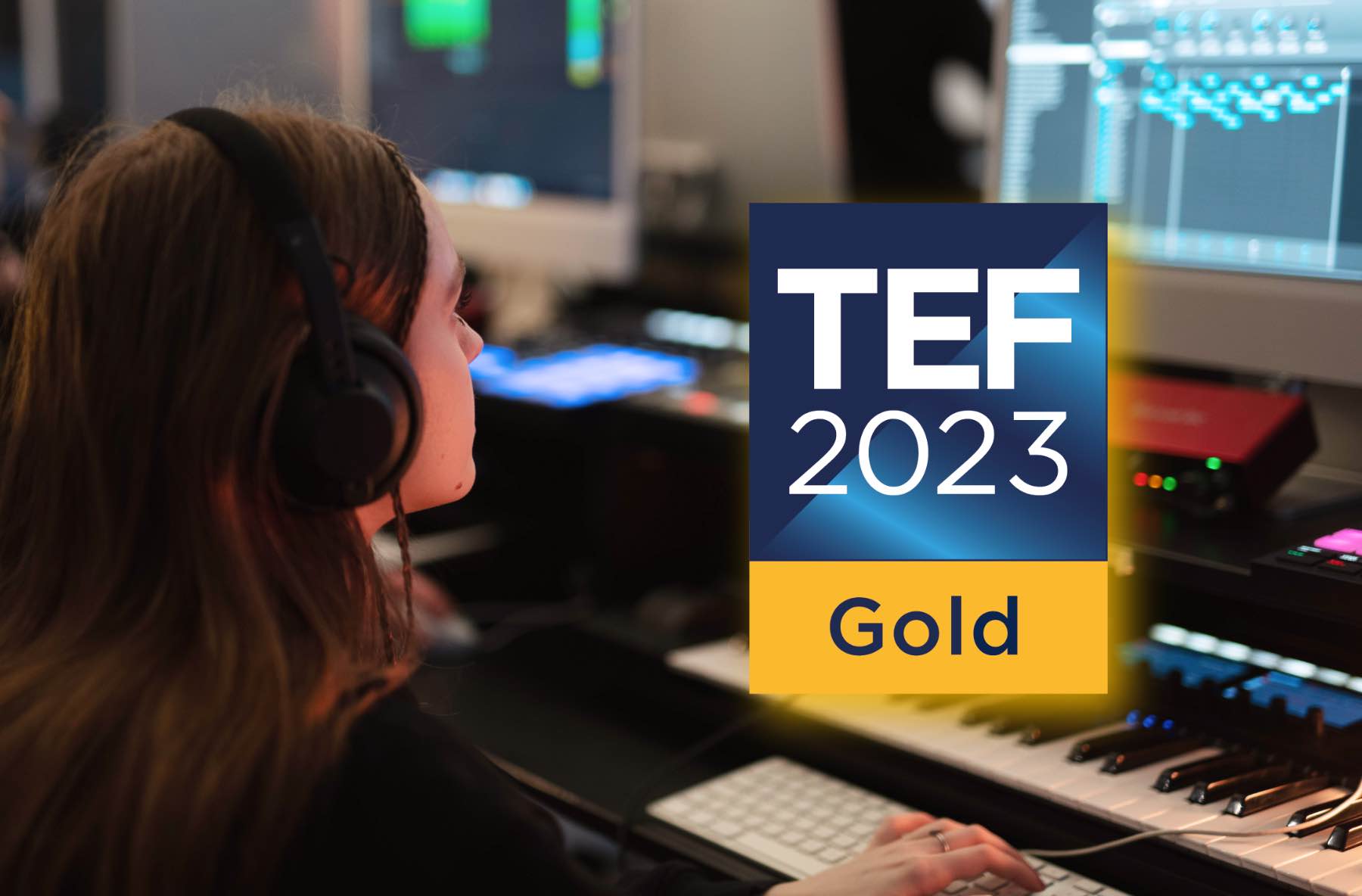 The TEF, is a government initiative led by the Office for Students (OFS) that assesses the teaching standards of universities and colleges nationwide Institutions are evaluated based on written submissions, key data indicators, and student feedback, culminating in one of four ratings: 'gold', 'silver', 'bronze', or 'requires improvement'. 
Acquiring the Gold rating is the highest accolade you can get, and we are very proud of that fact. Rob Cowan, Point Blank's CEO and Founder goes further by stating: 
"To be recognised as Gold in the Teaching Excellence Framework is an acknowledgement by the Office for Students that the people and provision at Point Blank are of the highest standard. It's a vote of confidence to illustrate to our students that they can rest assured they will receive the best UKHE experience possible at our unique, industry-focused, specialist provider. Congratulations to everyone at Point Blank!"
But it doesn't end there, this year has been an impressive one for Point Blank, scoring well above the benchmark for categories in the National Student Survey. The School achieved an incredible 86% in Teaching Quality, 81% in Student Well-being, and an impressive 91% in Freedom of Expression. These scores, in combination with the TEF, place us amongst the very best music educators within the UK and further afield. 
Dr. Settimio Fiorenzo Palermo, Senior Lecturer in Music from our validating partners, Middlesex University, shared his heartfelt congratulations: 
"On behalf of everyone here at Middlesex University I would like to congratulate you and the whole team at Point Blank on achieving a gold rating for the TEF 2023. Point Blank's consistently outstanding quality of provision was already evident to us in every PVG, NSS score, EE report, board meeting, etc. and so it gives us great satisfaction and joy to see that excellence recognised with such an award. It is truly well deserved, and we are celebrating this success with you. We all look forward to seeing many, many more amazing accomplishments in our partnership."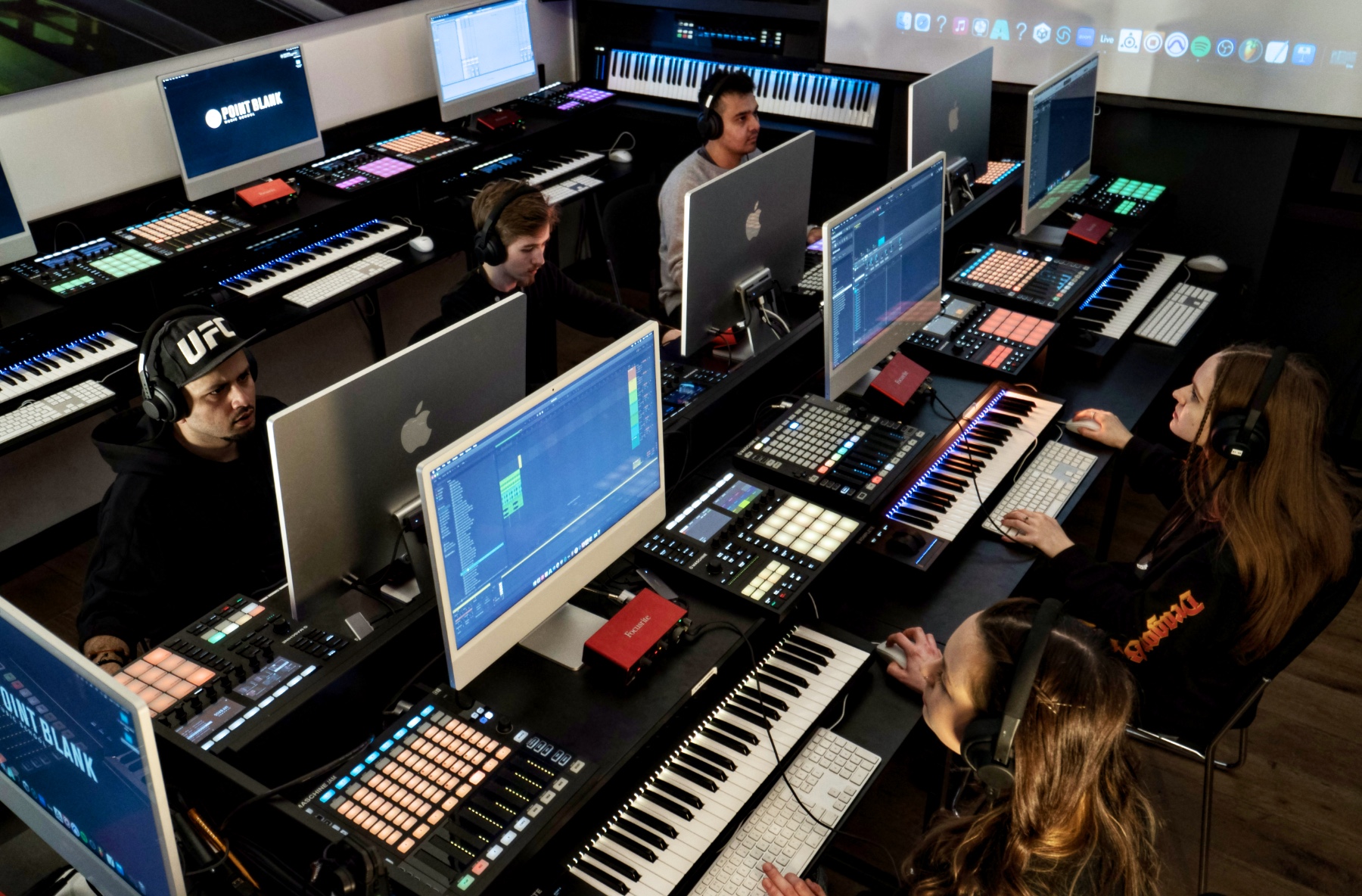 If you're passionate about the world of music and keen to get your foot in the door, we offer courses in everything from Music Production and Sound Engineering for budding producers, to Music Systems Engineering for those who want to code the next popular plugin. Learn more here.
Register to Access Free Courses, Plugins, Projects, Samples & More
When you register with Point Blank, you access an array of free sounds, plugins, online course samples and much more! Simply register below and visit our Free Stuff page to get your hands on a range of exclusive music-making tools and tutorials provided by the team. Fill your boots!