One of the many reasons to learn the craft of DJing at Point Blank is that you get the chance to have your mixes played exclusively on Pioneer DJ Radio alongside the likes of top artists like Slam, Sante and Eats Everything. We get a real kick out of showcasing our students' talent and seeing it reach an audience of thousands each week. What's more, because PDJR also features shows from some of the biggest and best labels out there including Cadenza, Get Physical and Defected, you never know who might be listening.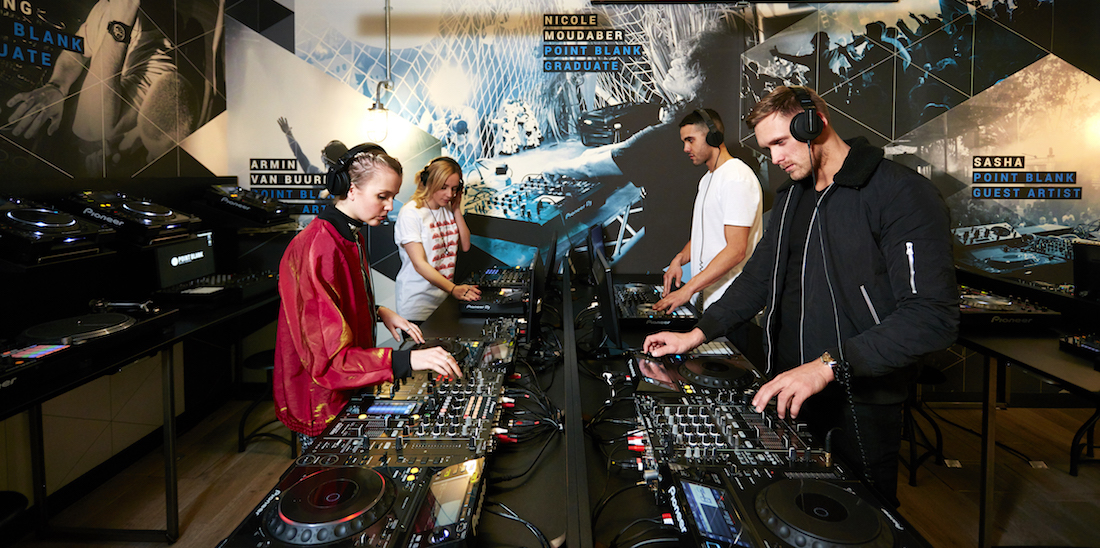 Point Blank's brand new DJ Studio in our second London facility is sponsored by Pioneer DJ and features all of the latest top-of-the-range kit – including CDJ2000nxs, DJM2000nxs and the DDJ-SX controller
Kristy Harper's relationship with music began when she helped changed the belt on her dad's turntable, aged just 8 years old. Just a few years later she would inherit her father's records, a collection spanning disco, funk, afro disco and rock 'n' roll, sealing the deal. When she came into ownership of an old hard drive of Chicago house and a controller, her path was obvious: she set about learning to mix at the bar where she worked, before heading off to Berlin to put what she had learned into practice.
However, when it came to her technical progression, she hit a ceiling. It was at this point that Kristy decided to enrol on Point Blank's DJ/Producer Certificate in 2016. "From playing around with Ableton at home and trying to teach myself through hours of online tutorials to being able to produce and mix full tracks I'm happy with is crazy. I never thought I'd learn the ropes so fast (albeit with a lot of practice!)" She says. "Sound Design has been my favourite module so far; the teacher taught me to create sounds from scratch and understand how the sounds I hear are made. That's was a huge learning curve for me and one that helped shape the music I make."

With residencies at Soho House Berlin, New York, London and LA, Groucho Club, Sketch, The Box and Tramp London, 2016 has been something of a breakthrough year for Kristy. Putting some of that sound design in practise, she's been holed up in the studio writing her debut EP. For now, get a taste of her DJ skills with this mix, recorded for Pioneer DJ Radio or check out her Soundcloud.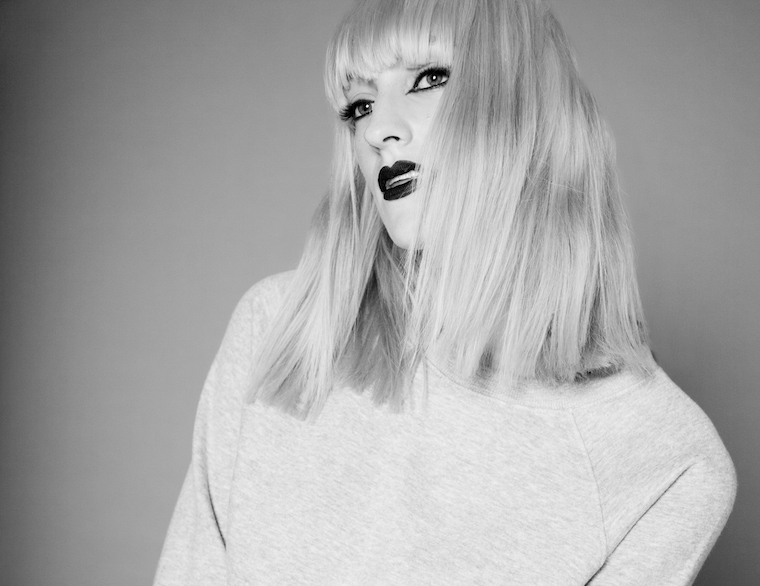 Feeling inspired? Perhaps, like Kristy, you want to unlock your creative potential – and we can help you. Find out more about our DJ courses in London here, or if you want to see the state-of-the-art facilities yourself, please book a tour by contacting a course advisor or give us a call on 0207 729 4884. And remember, If you're studying with us and want to join Kristy in getting your DJ mix played on Point Blank's show on Pioneer DJ Radio, get in touch with Louise at Point Blank.
Register to Access Free Courses, Plugins, Projects, Samples & More
When you register with Point Blank, you access an array of free sounds, plugins, online course samples, access to our social network Plugged In and much more! Simply register below and visit our Free Stuff page to get your hands on a range of exclusive music-making tools and tutorials provided by the team. Fill your boots!