It's no secret that a massive percentage – around 100% of a class – of Point Blank radio course students go on to achieve success in the industry after completing their study. Why? Because we believe in giving our students the very best practical foundation for their career – including all the kit needed to get a head start. On top of unlimited practice time in the Radio Practice studio, students on our Radio Broadcasting Diploma each receive a pair of Aiaiai TMA 2 professional studio headphones, a copy of professional editing software Adobe Audition and a Tascam digital recorder, all for FREE. To buy all this gear in the shops would cost £500, so that's some serious saving.
However, the biggest incentive to study with us is our success rate. We've launched the careers of a broad spectrum of talent, from independent trailblazers like Radar Radio's Ollie Ashley and S I S T E R co-founder Shan McGinley, BBC radio stars like Monki and Gemma Cairney and groundbreaking producers like Anna Kay. From Beats 1 to 1Xtra, our former students lead the way, and as radio continues to evolve in step with technological advances and changing listening habits, many of our graduates are at the very forefront of these developments. Below is a small snapshot of some of our recent breakout radio talent, but the number is growing all the time. Could you be next?
If you're thinking about studying radio with us, there's no better time: in addition to our flagship Radio Broadcasting Diploma we now also offer a whole range of shorter courses which give you the option of drilling down into either the presenting and production aspects of radio.
Gemma Cairney is one of the most recognisable of the BBC's new generation of DJs. She's hosted a number of Radio 1's most high profile shows including Weekend Breakfast and the Surgery. A former stylist, she switched up careers after taking a Radio course at Point Blank – a decision that would help her land her first radio job, at Channel 4's radio strand 4radio. From there she made the leap to 1Xtra and ultimately Radio 1. Also known for her radio documentaries and TV appearances, she's cemented herself as one of the freshest voices in broadcasting and we're proud to call her one of ours. Speaking on the role of Point Blank in her career, she says: "Without the intensity and professionalism of the Radio Course I would never have had the skills, knowledge or even guts to approach Channel 4 in the first place."
Since studying with Point Blank, Ollie Ashley has gone on to make serious waves in the industry. He's the founder and station manager of Radar Radio, which has already been received support from the likes of Thump and Fact Mag. The online station supports the best upcoming DJ talent, and regularly has shows hosted by the likes of Ikonika, Brackles, Amy Becker and Girl Unit.
Proving that your time at Point Blank is as much about building networks and fostering collaborations as it is completing award-winning courses, Ollie met fellow PB graduate Monki while studying here. After serving his time as an intern at Rinse FM he went on to become the station's first full-time evening producer before becoming the studio manager at NTS for nine months. With both Rinse FM and NTS Radio on his CV, Ollie is now running his own station Radar Radio which continues to go from strength to strength.
After completing the Radio Production Certificate, Josh Dowler went on to work alongside DJ and producer B. Traits at the record label Digital Soundboy, Radio 1 and 1Xtra. Josh initially met B. Traits when she came in to Point Blank to give a guest lecture for his radio class where she discussed her new role as a Radio 1 presenter as part of their "In New DJ's We Trust" programming. He says, "after the lecture was over I spoke to her about some electronic artists I thought were showing promise for the forthcoming festival season and about the history of the bass music culture in Britain. We got on really well." Four months later, Josh was contacted by B. Traits' manager and asked if he would like to come in for an interview with her for two internships. The first as an intern at Digital Soundboy then secondly as her Radio Assistant on Radio 1 and 1Xtra.
Josh now aspires to produce specialist radio shows for DJ's and pioneers of new sounds and regards his radio idols as the likes of Giles Peterson, Benji B and David Rodigan. Well embedded within London's burgeoning radio movement, he broadcasts shows on Ollie Ashley's Radar Radio and occasionally plays the 'Open Deck' slot on NTS Radio. He says "Attending Point Blank was the best thing I could have done to enhance my chances of gaining a foothold in the industry. The combination of learning the technical skills required in radio and hearing first hand the structure of how things work from tutors who not only teach the subject, but also have years of experience at the top, gave me all the confidence I needed to confirm that this was the industry I wanted to work in! The college has great facilities and a wealth of creativity round every corner. It's a truly inspirational place not only for those passionate about radio, but music as a whole."
Monki – Radio Course (part of the Radio Certificate)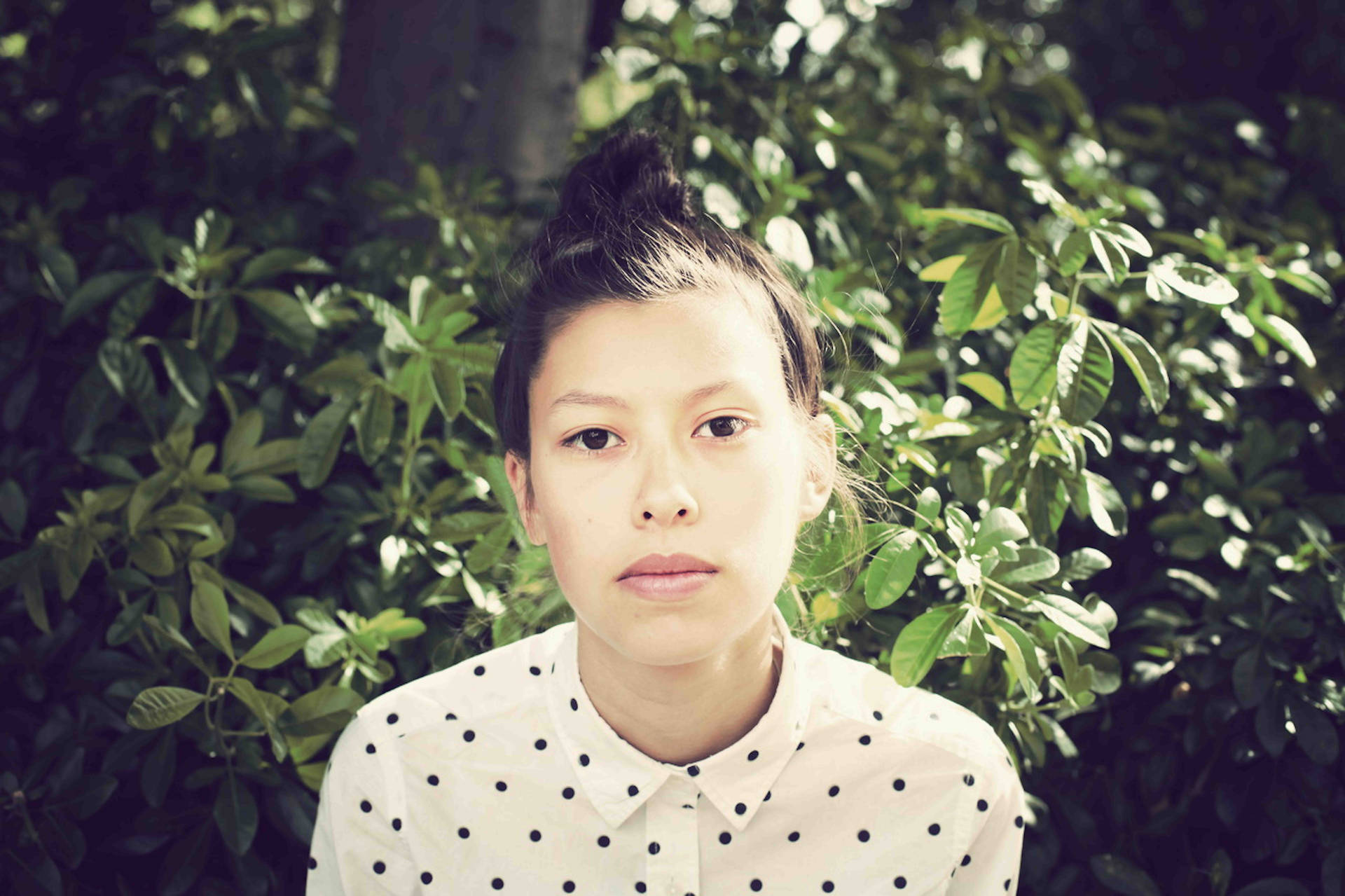 Both Radio 1 and 1Xtra have form when it comes to accommodating truly taste-making DJs in their schedules, and Monki continues that legacy with her eclectic underground vision. A club DJ at heart, after graduating from the Point Blank Radio Production Certificate course, Monki went on to DJ for Annie Mac's AMP parties and Bestival Radio before landing a career-making slot at London's Rinse FM while still in her teens. She now presents on 1Xtra and, frequently, Radio 1, bringing her club selections to a massive audience in the evening slot.
Shan came to Point Blank to study the Radio Production Certificate. Since completing his course, he secured internships at a few of London's most cutting edge radio stations including Shoreditch Radio and Ministry of Sound Radio before going on to produce radio shows for Artwork (Magnetic Man) and Youngsta at Rinse FM. Recently, Shan set up brand new radio platform S I S T E R with Rinse FM's Carly Wilford and former PB instructor Chris Bailey. Scouting the cream of international club talent, S I S T E R has already played host to Benga and Seth Troxler with more big names lined up for the future. We caught up with Shan and Chris to talk about the S I S T E R project here.
Anna Kay – Radio Course (part of the Radio Certificate)
Much like Monki, Anna Kay studied the Radio Course as part of the Radio Certificate at Point Blank. Shortly after graduating, Anna interned at Somethin' Else where she got to work across radio shows on BBC Radio 1 and 1Xtra, interned at Ministry of Sound Radio as a Broadcast Assistant and she produced the Breakfast show on Rinse FM before becoming a Radio Producer at Kiss FM. Here she worked across live and and pre-recorded specialist radio shows for the likes of Shortee Blitz & DJ MK, Majestic and Steve Smart, as well as producing shows for Kiss' new digital station, Kiss Fresh. She's now at the forefront of streaming radio, working as a producer Apple Music's Beats 1.
When asked about her studies at Point Blank, Anna Kay said: "I loved my time at Point Blank. It made such a difference learning in an environment full of people that were passionate about what they were doing, and it was great meeting other creatives who were on other courses. The Radio Course gave me an understanding of how radio works, what makes good and bad radio, as well as the practical knowledge of how to use a radio desk. I think doing a course at Point Blank definitely made people take what I wanted to do more seriously as so many people have heard of the college and its great reputation. Thanks, PB!"
Madam X
DJ, label head, club impresario. Madam X studied with us back in 2009, going on to join the Murkage Cartel in Manchester directly after finishing her course. Since then she's built a profile as both a club and radio DJ, combining a rammed-out touring schedule with hosting shows on stations like BBC 1Xtra, Rinse FM and NTS. Mixing grime, techno, bass, garage, like fellow PB alumna Monki, Madam X is adept at playing huge festival crowds, late-night radio audiences or 100 capacity basements.
Dev
Dev began his career in the '90s when he cut his teeth on London pirate station Freek FM. He was  picked up by 1Xtra in 2002 before switching to Radio 1 in 2009. Best known for his high profile weekend breakfast slot – his current gig – he saw his already loyal listenership grow when he sat in for Nick Grimshaw on the flagship Breakfast Show in 2014. He was a student at Point Blank in 2005.
Bailey (Instructor)
Like all of Point Blank's instructors, Bailey's real world music industry experience is second-to-none. Rising to prominence as part of the '90s drum'n'bass scene – he was made a resident of  Goldie's legendary Metalheadz club nights in 1995, a post he still holds – he cut his teeth on the capital's pirate stations of the time. In 2002, he went legit with a weekly show on BBC 1Xtra where he stayed for a decade, scooping a handful of awards and plaudits along the way. He followed this with a new weekly show on Ministry of Sound Radio in 2013 and now presents the Official Drum & Bass Show on Mi-Soul Radio, the digital station set up by original Kiss founder Gordon Mac. In 2014 he was part of a new wave of artists to be included in the Serato Icon series, the brand recognising his influential and transformative impact within club music.
Interested in joining us and carving out your own path in radio? Our Radio Broadcasting Diploma offers the ideal foundation. Students will not only learn core skills across production and presenting from expert instructors like Bailey but also delve into future trends and developments within the industry, placing them at the cutting edge.
Register to Access Free Courses, Projects, Samples & More
When you register with Point Blank, you access an array of free sounds, online course samples, access to our social network Plugged In and much more! Simply register below and visit our Free Stuff page to get your hands on a range of exclusive music-making tools and tutorials provided by the team. Fill your boots!