From melancholic ballad Take You With Me to mid-tempo RnB-twinged bop All on My Own, Swiss artist Talia Roux jumps from strength to strength on her new EP "Take You With Me" released through Point Blank in-house label Point Blank Recordings.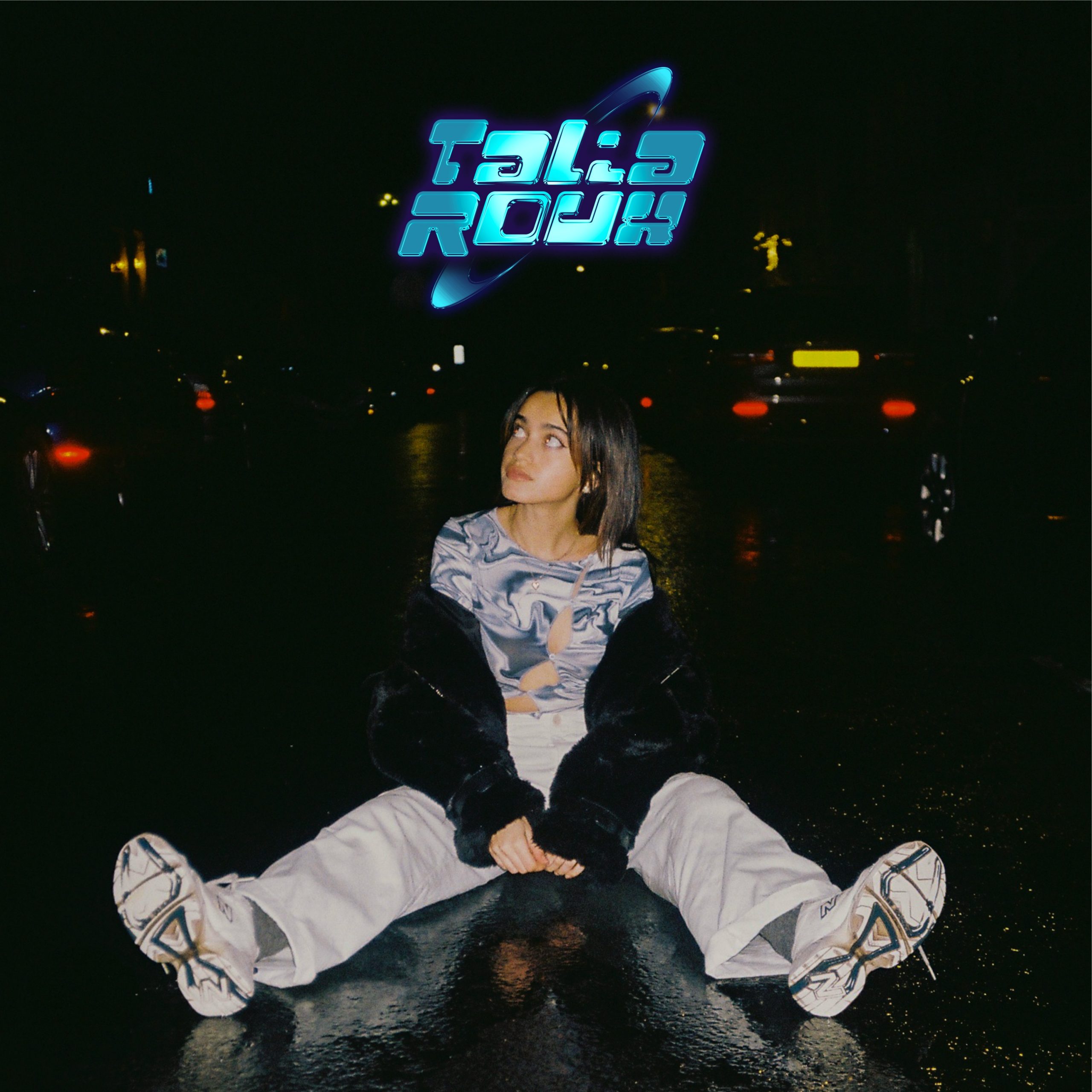 Made in collaboration with renowned English songwriter and producer Jonathan Quarmby, who's worked with the likes of Lewis Capaldi and James Arthur, the ep takes you on a lush sonic journey that touches on personal themes like toxic relationships, trauma, and the non-linear path of healing.
If you're a singer-songwriter and want to get your foot in the door to the music industry, joining our Music Production and Vocal Performance degree in London, LA or Online would be the perfect course to help get your career off the ground.
As well as Talia Roux, our Point Blank Recordings label is also home to other talented artists including Club Mango and Caitlyn Scarlett and has amassed over 5 million streams.
Talia has spent the last few years developing her sound and has already made waves online with her cover of Mac Miller's track 'Dunno' gaining over 1 million views across two videos on YouTube. As with her unique covers, Talia's voice sits at the forefront of the EP's mixes, taking centre stage and exemplifying her ability to navigate her vocal range with ease and delicacy.
We were lucky enough to chat with Talia about her music and how the lead single and title track, Take You With Me came to be.
Camera from Cinelab UK
Process and scanned by Straight 8
What was the creative process like for Take You With Me in terms of writing and recording?
The great Jonathan Quarmby produced the track; we worked on it together at RAK studios and finished it all in one day! I played him a demo of the song at that time (I only had the chorus and was playing some chords very simply on my keyboard), and we took the day to write the rest of it together.
The recording was very chill and easy. Between two little snack breaks, Jonathan recorded his acoustic guitar first, and then I just had to record my vocals on top of it and voilà! The song was done.
The fact that we wanted to do a simple acoustic ballad and that I was really inspired in terms of lyrics definitely helped make the whole process very quick and effective.
I knew straight away what I wanted to say; it was just a matter of how I wanted to say it.
What was your experience like at Point Blank and working with Kwame?
I went to Point Blank for six months and really enjoyed the knowledge I gained there, especially regarding production and music business. It was a good kickstart for my music career and built my interest in understanding the music business side of the industry.
It's also where I met Kwame (Point Blank A&R and industry mentor) one night when I was doing a live studio recording. We exchanged contact information and started having regular meetings together afterwards. He helped me build confidence and better understand myself as an artist and what I want from my career. Through him, I met most of the producers I'm still working with to this day, and he has always been this constant force willing to guide me in my musical decisions. I cherish his presence greatly and am so grateful for his support.
I know the visualisers were shot on a Super 8 – How was it filming/planning the concept for the visualisers?
Point Blank, especially JC, had this great idea of shooting with the super 8 camera. One of JC's friends let me use his camera for the shoot, and I couldn't have been happier with the results! I had one of my childhood friends, Joana Bechaalany, come to film me, as she is an actress, and I knew she would be just as great behind the camera as in front. We had so much fun doing it together.
I wanted to edit the videos myself because I enjoy editing and having visual control over my music. Still, it did stress me out, as I needed to finish the editing at the same time as my assessment deadlines for uni, so I was a bit of a mess at the time…
But in the end, I enjoyed it so much, and the satisfaction I got when I saw the results made it worth it.
You can stream Talia's EP now by clicking here.
At Point Blank, we offer degree courses where you can learn anything from Music Industry Management to Music Production and Sound Engineering; we offer both a 3-year and a 2-year accelerated course to fit your needs; for a complete list of what we offer, click here.
Register to Access Free Courses, Plugins, Projects, Samples & More
When you register with Point Blank, you access an array of free sounds, plugins, online course samples and much more! Simply register below and visit our Free Stuff page to get your hands on a range of exclusive music-making tools and tutorials provided by the team. Fill your boots!