If you frequent the Point Blank blog or YouTube channel, you may be familiar with our Point Blank Studio Sessions, which showcase the exquisite talent on offer at our London school. Now, we're back with a brand new performance from the student-lead project. Each month, once we're back on campus, we will unveil new performances from the sessions – shining a spotlight on the talented individuals involved. If you think you've got what it takes to appear in our next episode, the opportunity is available to PB Students on a number of different courses.
Born and raised by a musical family in India, ARUNA draws her influences from a fusion of Indian classical music and American pop songs. She grew up singing Bengali songs with her grandmother having been trained in Indian classical music and now, fast forward to present day, she is studying at Point Blank honing her diverse style. In this episode of Point Blank Studio Sessions, the young singer performs a stellar live version of her original song, 'Colour'. She continues to work with Point Blank producers in the studio tinting their instrumentals with her rich Eastern roots.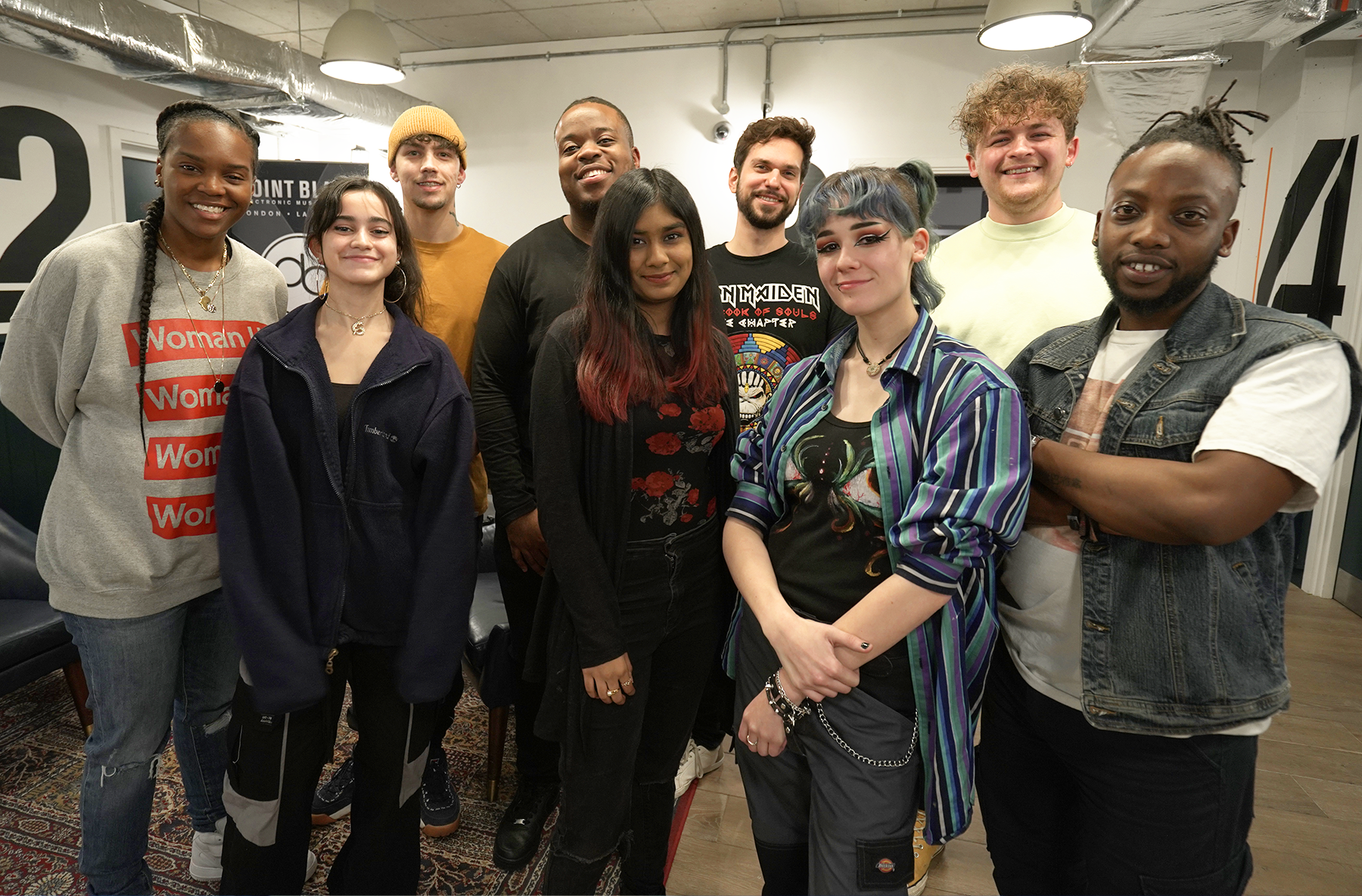 This instalment of Point Blank Studio Sessions was filmed in Studio 1 and the Hub at our Orsman Rd facilities, presented by our very own Radio student alumni Sadiece Holland and Henry Liston.
At Point Blank, our aim is to bring out the best in our students. Armed with state-of-the-art equipment, studio spaces, instructors and more, our in-house facilities are the perfect place for our students to thrive. If you'd like to access the facilities we have on offer, why not enrol on a course with us? We offer training from industry experts across a spectrum of different programmes including Music Production & Sound Engineering, DJing, Radio Broadcasting, Singing & Songwriting and Music Industry courses.
If you're itching to get more experience in a live studio environment, opportunities like the one above are available to all of our PB students. We have schools in London, Los Angeles, China, Ibiza and Mumbai and Online, so don't hesitate to contact us wherever you're from.
Register to Access Free Courses, Plugins, Projects, Samples & More
When you register with Point Blank, you access an array of free sounds, plugins, online course samples, access to our social network Plugged In and much more! Simply register below and visit our Free Stuff page to get your hands on a range of exclusive music-making tools and tutorials provided by the team. Fill your boots!