Here at Point Blank, we pride ourselves on the myriad of unique opportunities we regularly present our students. In conjunction with London's longest-running student events company, Milkshake, and the prestigious club from trailblazing house music brand Ministry of Sound, we're thrilled to present a new student night taking place every six weeks.
If you're interested in entering the world of producing or performing music, one of our degree courses would be a perfect fit for you. For more information, you can visit our page here.
Taking over the Baby Box room, the night will feature an eclectic mix of homegrown Point Blank DJs organised by the student union.
With a history dating back to 1991, Ministry of Sound was the first club dedicated to house music and, most importantly, the world's first nightclub with a room built purely for exceptional sound quality. Fitted with Dolby Atmos surround sound speakers for maximum control, the venue has welcomed popular names over the years, including Marshmello, Dixon and Pete Tong making it a must-visit for those exploring London's thrilling club scene.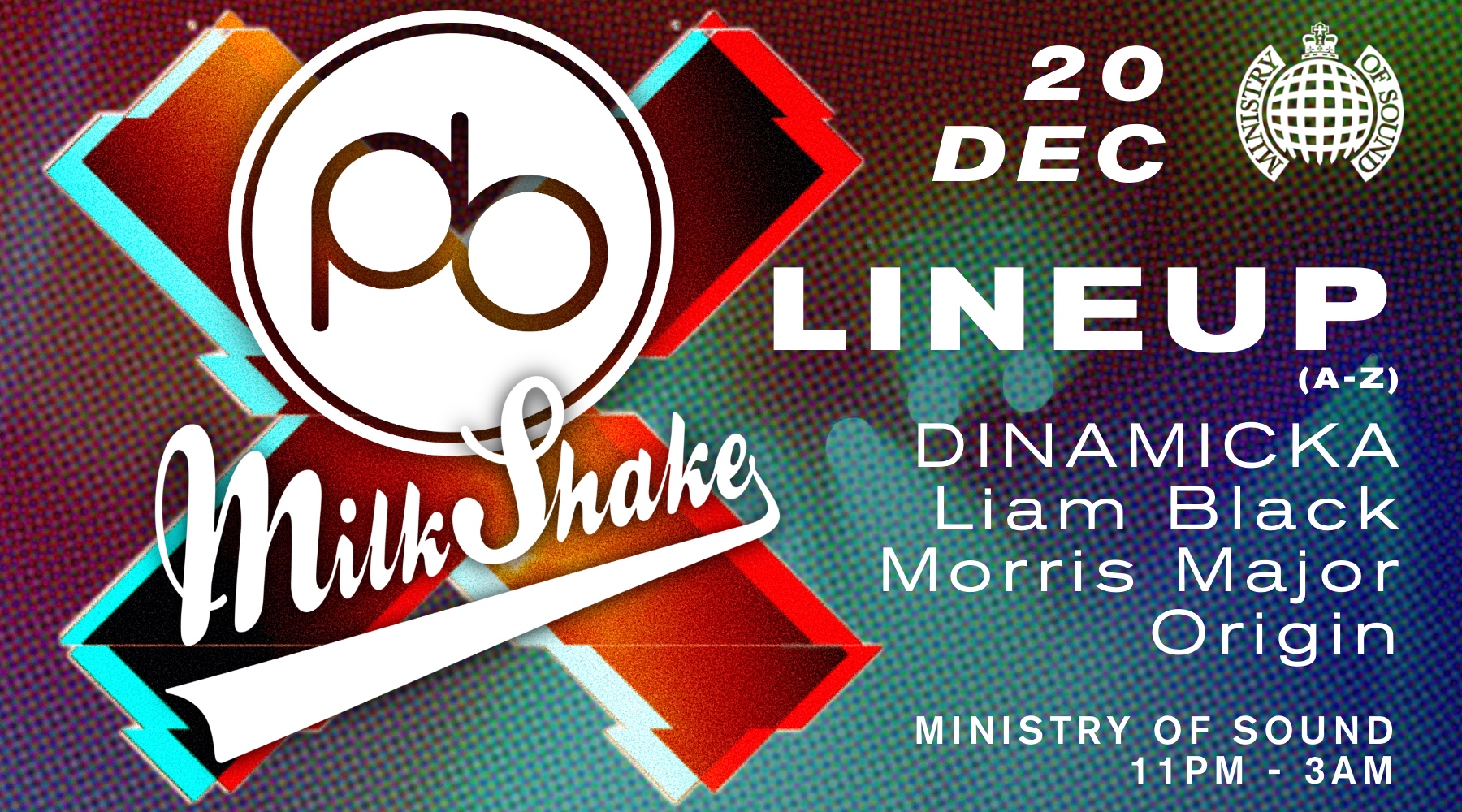 In December, Point Blank and Milkshake held their inaugural event and featured DJs, including Liam Black, Morris Major and Origin.
For students at Point Blank, we're offering a 30% discount on tickets, so there's no excuse not to head down for an inspiring night. Be sure to follow us on Instagram to be the first to know the date of the next event.
If you're looking to learn more about the world of DJing or music production, you can enrol on one of our courses in London, LA or online to level up your skills at Point Blank.
Register to Access Free Courses, Plugins, Projects, Samples & More
When you register with Point Blank, you access an array of free sounds, plugins, online course samples and much more! Simply register below and visit our Free Stuff page to get your hands on a range of exclusive music-making tools and tutorials provided by the team. Fill your boots!