The relationship between Native Instruments and Point Blank is longstanding and we are thrilled to be the first to be approved under their new 'Native Education Partner' scheme.
Native Instruments' UK Marketing Manager David Eserin commented, "We've launched Native Education Partners to highlight premium schools that have NI-trained staff, the latest technology and the most in-depth courses on our products, making them the best place to learn using Native Instruments kit."   
It's a natural fit, of course. In July, the first Native Meetup at Point Blank encouraged a community of students and NI users to collaborate, build new skills and share knowledge throughout a day of user and artist-led workshops and seminars. And with our new Orsman Road facility kitted out with state-of-the-art NI equipment and software, there's few places better suited to hosting these hugely popular events. We're already looking forward to NI Meetups in October and December.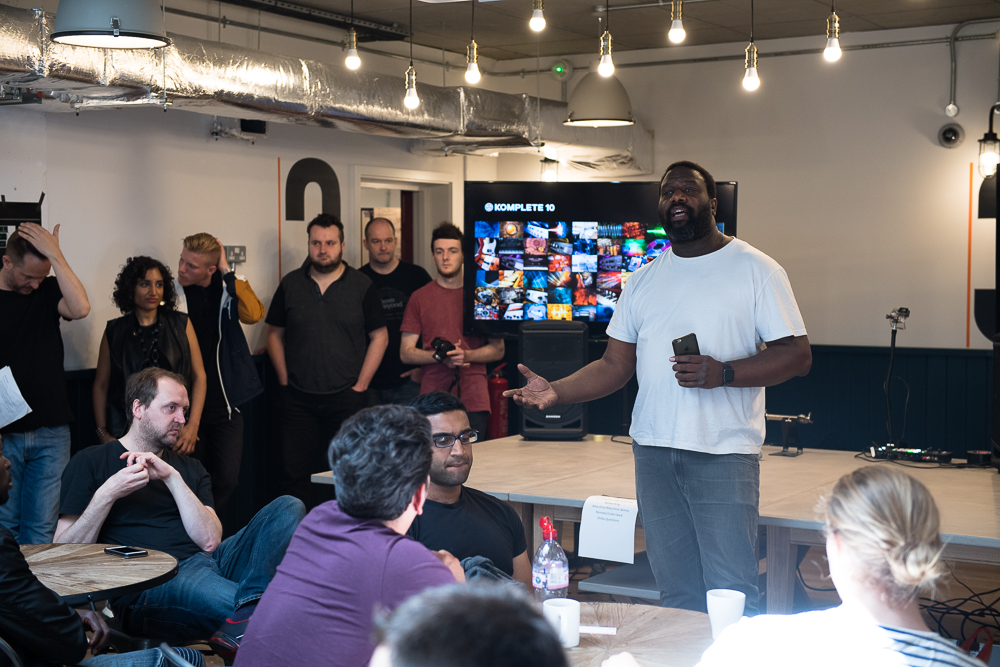 As well as offering a truly unique learning environment and wealth of cutting edge equipment, July's Meetup took advantage of the specialist NI expertise of Point Blank's instructors Ben Mallot and David Clarke. Ben, a Ninja Tune-signed artist in his own right, is a Reaktor specialist while David brought his Traktor know-how to a number of DJ, sound design and production workshops. Together, they were on hand to help unlock the potential of these powerful tools for music-making.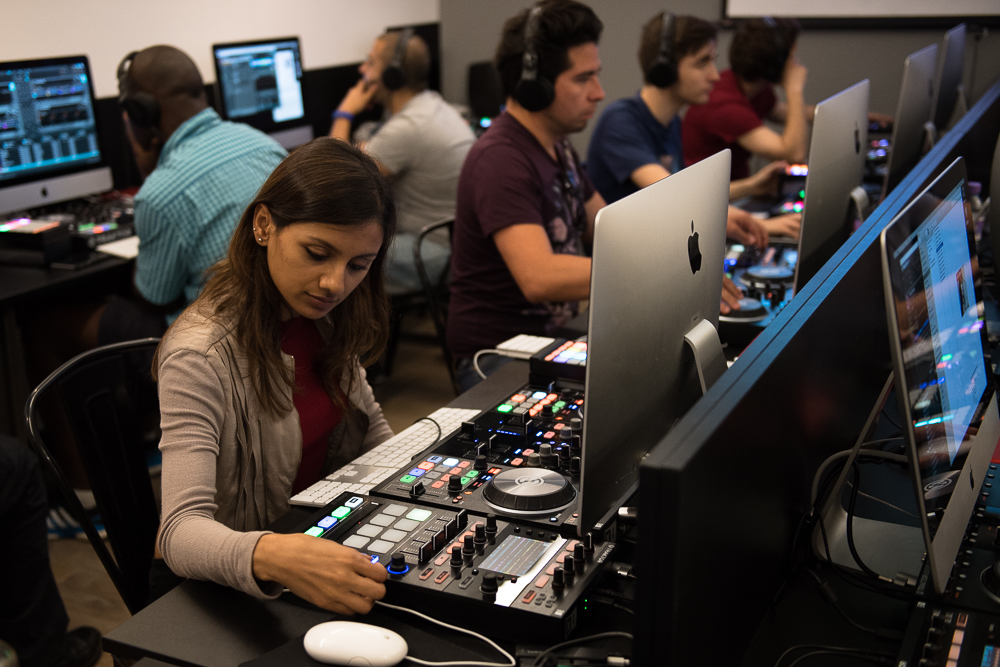 Of course, NI forms a core part of the curriculum here at Point Blank – another reason why we're a Leading Education Partner. Our range of standalone courses includes Maschine, which commences in October, NI Komplete Online and Traktor DJ Pro Online. These courses are also integrated within our degree and diploma courses, with the Sound Design module using NI instruments like Reaktor and Kontakt as well as Maschine hardware and software. Plus, with full hardware integration in both the LA and London schools, including Komplete on every station, Komplete Kontrol keyboards in all music production studios, Maschine Studios in practise rooms and a classroom with fitted out with Maschine Mk II's, there's no better environment in which to learn. Furthermore, our close relationship with NI means our students will always have access to the biggest discounts around, including 30% off the majority of hardware and 50% off software, ensuring NI's cutting edge technology is accessible to all. For further information on any of our courses, contact our Course Advisors here or call 0207 729 488 or, if you're in the USA, give us a call on 323 282 7660. If you're calling internationally, use the number +44 20 7729 4884. Want to see firsthand the amazing facilities offered by Point Blank? You can book a space on one of our studio tours by heading here.
Register to Access Free Courses, Plugins, Projects, Samples & More
When you register with Point Blank, you access an array of free sounds, plugins, online course samples, access to our social network Plugged In and much more! Simply register below and visit our Free Stuff page to get your hands on a range of exclusive music-making tools and tutorials provided by the team. Fill your boots!